Knights Fest Returns on March 23rd
Proceeds of the Fan-Friendly Event Will Benefit Charlotte Knights Charities and the Crockett Foundation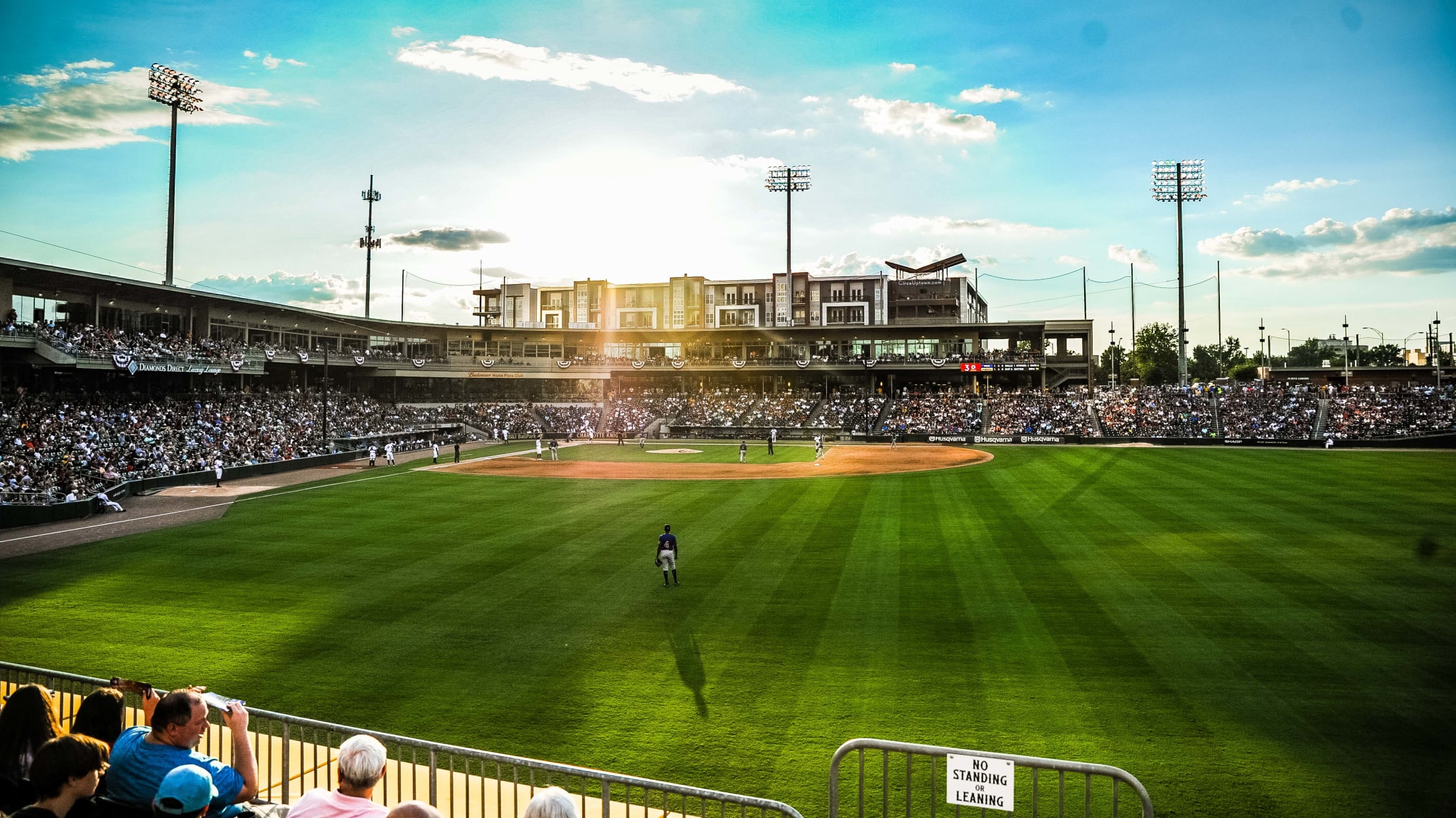 (UPTOWN CHARLOTTE, NC) -- Back by popular demand -- Knights Fest -- the Charlotte Knights' fan-friendly festival, will return as the official kick-off to the team's upcoming 2019 season. The event, which dates back to Knights Stadium in Fort Mill, SC, will take place at BB&T Ballpark in Uptown Charlotte
(UPTOWN CHARLOTTE, NC) -- Back by popular demand -- Knights Fest -- the Charlotte Knights' fan-friendly festival, will return as the official kick-off to the team's upcoming 2019 season. The event, which dates back to Knights Stadium in Fort Mill, SC, will take place at BB&T Ballpark in Uptown Charlotte on Saturday, March 23rd from 12:00 p.m. to 3:00 p.m. Tickets for the event are just $5 with proceeds to benefit Charlotte Knights Charities and the Crockett Foundation.

BUY TICKETS
The event will be headlined by two exciting softball activities, including a Softball Home Run Derby featuring the Dudley Demolition Bombers, and a Media Softball Game. As part of the event, PWX Wrestling will donate money to the Crockett Foundation for each home run ball hit.

Field box seats will be open for seating on a first-come, first-serve basis. Following a ceremonial first pitch at 1:00 p.m., notable members of Charlotte radio and television will face off in a "Rock N' Jock" style softball game. A full list of participants will be released leading up to March 23rd.

As part of this year's event, there will also be a number of kid-friendly activities including inflatable games, face painting, balloon twisting, glitter tattoos, and an appearance by Homer The Dragon. Fans will also be offered a free behind-the-scenes tour of BB&T Ballpark -- the most visited venue in all of Minor League Baseball. The BB&T Ballpark concession stands will also feature hot dogs, nachos, popcorn, sodas, bottled water and domestic draft beers for just $2 each. In addition, the Charlotte Knights Armor Shoppe will be open and stocked with many new items for the 2019 season, as well as a number of heavily discounted items.

Fans interested in purchasing tickets to this event should visit www.CharlotteKnights.com or call 704-274-8282. Tickets will also be available at the BB&T Ballpark ticket office during regular business hours (Monday through Friday, 9:00 AM to 5:00 PM and Saturday, 10:00 AM to 2:00 PM). Tickets for Knights Fest, as well as the 2019 Sunbelt Rentals Collegiate Baseball Series, and all 70 Charlotte Knights' home games, are on sale now.