Knights' Four Millionth Fan Expected Tonight
Friday Night's Large Crowd Means Milestone Within Reach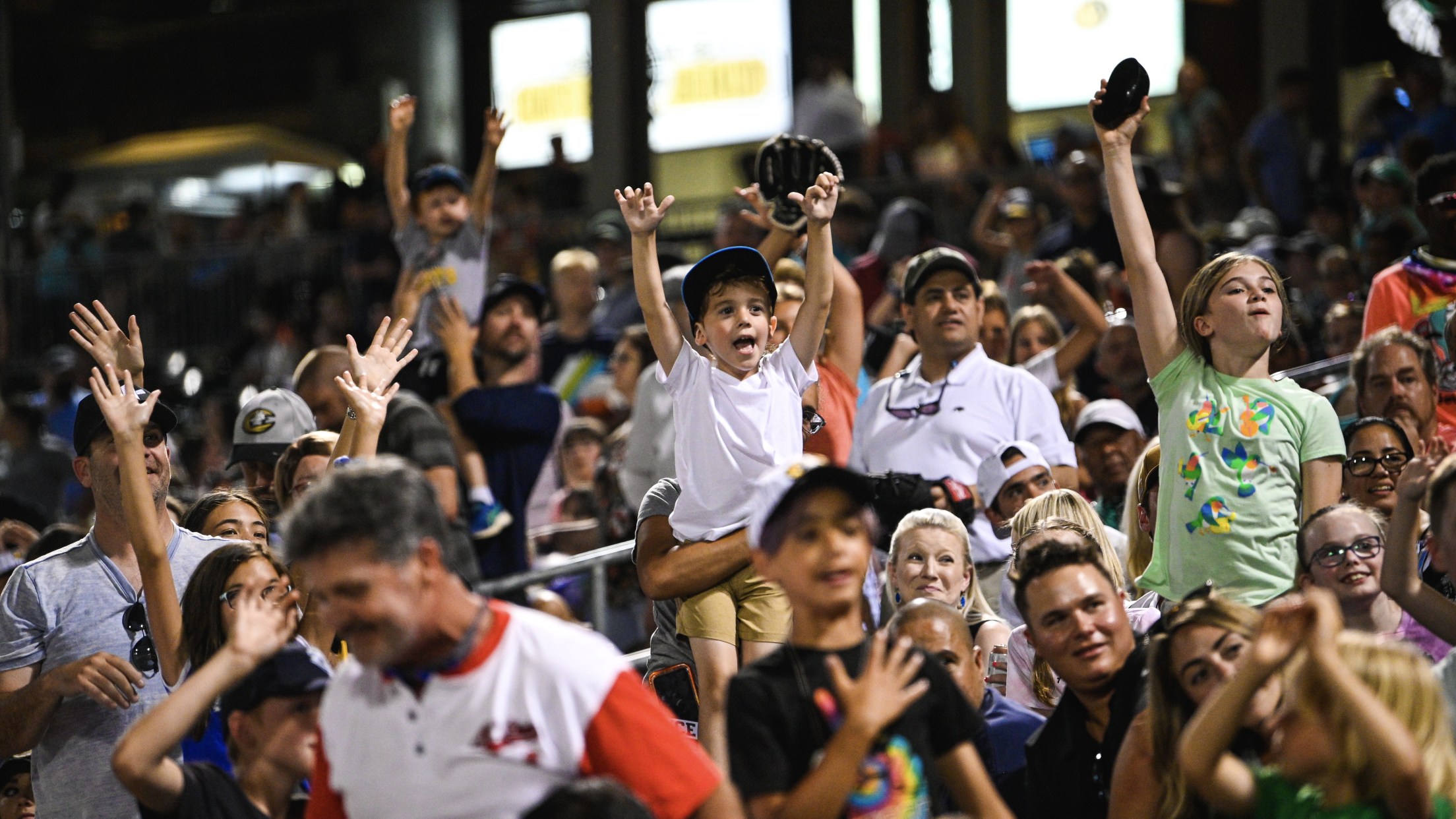 (UPTOWN CHARLOTTE, NC) – Following a crowd of 9,019 on Friday night, the Charlotte Knights, Triple-A affiliate of the Chicago White Sox, are preparing to welcome the four millionth fan at Truist Field tonight as the team faces Gwinnett (Braves' Triple-A affiliate) at 7:04 p.m. The gates will open at
(UPTOWN CHARLOTTE, NC) – Following a crowd of 9,019 on Friday night, the Charlotte Knights, Triple-A affiliate of the Chicago White Sox, are preparing to welcome the four millionth fan at Truist Field tonight as the team faces Gwinnett (Braves' Triple-A affiliate) at 7:04 p.m. The gates will open at 6:00 p.m. and, based on the number of tickets sold for this evening's game, the Knights anticipate greeting the lucky fan shortly after the gates open.
The large audience Friday brought the total attendance for Knights' games to 3,993,685 since the franchise moved into the Uptown ballpark in 2014. When the four million mark is eclipsed, it will have been achieved in just six and a half seasons. The Knights have led all of Minor League Baseball in attendance in four of the previous six seasons.
"We are so grateful for all of the support the region has shown the Knights in our history," said Knights' Executive Vice President and Chief Operating Officer Dan Rajkowski. "To reach four million fans long before our seventh season at Truist Field is completed is a testament to the vision of many leaders in the community and the commitment of our ownership to build this wonderful facility. We're thrilled that so many people have enjoyed themselves and created lifelong memories with the Knights here."
In addition to the nearly four million fans attending Knights' games, Truist Field (formerly known as BB&T Ballpark) has welcomed hundreds of thousands more to various baseball games and special events. Those include the annual Sunbelt Rentals Collegiate Baseball Series games, the 2014 Triple-A National Championship, 2016 Triple-A All-Star Game, two exhibition games between the Knights and White Sox, the 2021 ACC Baseball Championship, the Tim McGraw Belk Bowl Concert in 2016 and the newly-added Light the Knights/Christmas Village event.
For tickets to tonight's game, which features the 15th Annual Pink Knights fundraiser, fans can purchase online at CharlotteKnights.com, by phone at (704) 274-8282, or in person at the Truist Field ticket office.