Knights to Play in a New Southeast Division of Triple-A Baseball
Jacksonville, Memphis, Nashville Join Seven-Team Group Under New Structure Announced by MLB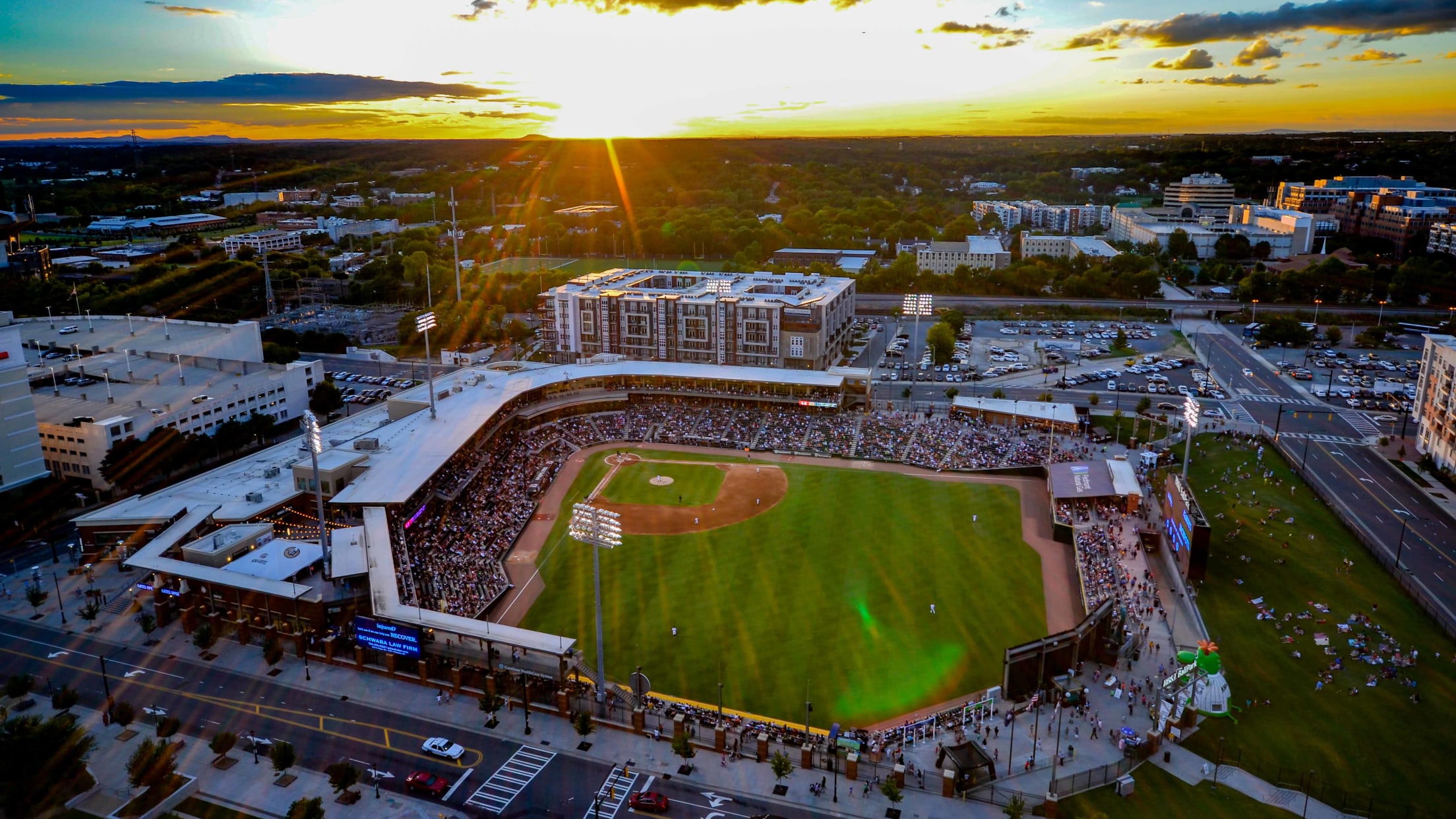 (Laura Wolff/Charlotte Knights)
(UPTOWN CHARLOTTE, NC) -- Earlier today, Major League Baseball announced the new league structure for all 120 Minor League Baseball teams under the Professional Development License (PDL). The Knights, members of the International League since 1993, are now members of a new Southeast Division of the Triple-A East League. In
(UPTOWN CHARLOTTE, NC) -- Earlier today, Major League Baseball announced the new league structure for all 120 Minor League Baseball teams under the Professional Development License (PDL). The Knights, members of the International League since 1993, are now members of a new Southeast Division of the Triple-A East League. In all, there will be 20 of the 30 Triple-A teams in the Triple-A East League, while the other 10 Triple-A clubs will be in the Triple-A West League.
The Knights will continue to have the Durham Bulls (Triple-A affiliate of the Tampa Bay Rays), Gwinnett Stripers (Triple-A affiliate of the Atlanta Braves), and Norfolk Tides (Triple-A affiliate of the Baltimore Orioles) as division rivals. In addition, Charlotte will now be in the same division as the Jacksonville Jumbo Shrimp (Triple-A affiliate of the Miami Marlins), Nashville Sounds (Triple-A affiliate of the Milwaukee Brewers), and the Memphis Redbirds (Triple-A affiliate of the St. Louis Cardinals).
Baseball fans in Charlotte are now likely to have an opportunity to see the top prospects in the Cardinals, Marlins, and Brewers systems beginning as early as this season. At the same time, traditional rivals will remain with Triple-A-level players of the Braves, Rays, and Orioles competing with the Knights at Truist Field. In the future, interdivisional play could bring visits to the Queen City by three new members of a Midwest Division of the Triple-A East League. Iowa (Cubs), Omaha (Royals), and St. Paul (Twins) will join four other teams from the old IL West -- Columbus, Indianapolis, Louisville, Toledo -- in that division.
In the coming days, Major League Baseball will release a Triple-A schedule for the 2021 season. Once the schedule is released, the Knights will be contacting season membership holders, sponsorship partners, and other stakeholders to finalize plans for the upcoming campaign. We look forward to safely welcoming fans back to Truist Field to once again Experience the Game, the View, and the Fun of Knights Baseball!