Knights Unveil 2020 Schedule
Home Opener Set for Thursday, April 16 Against Durham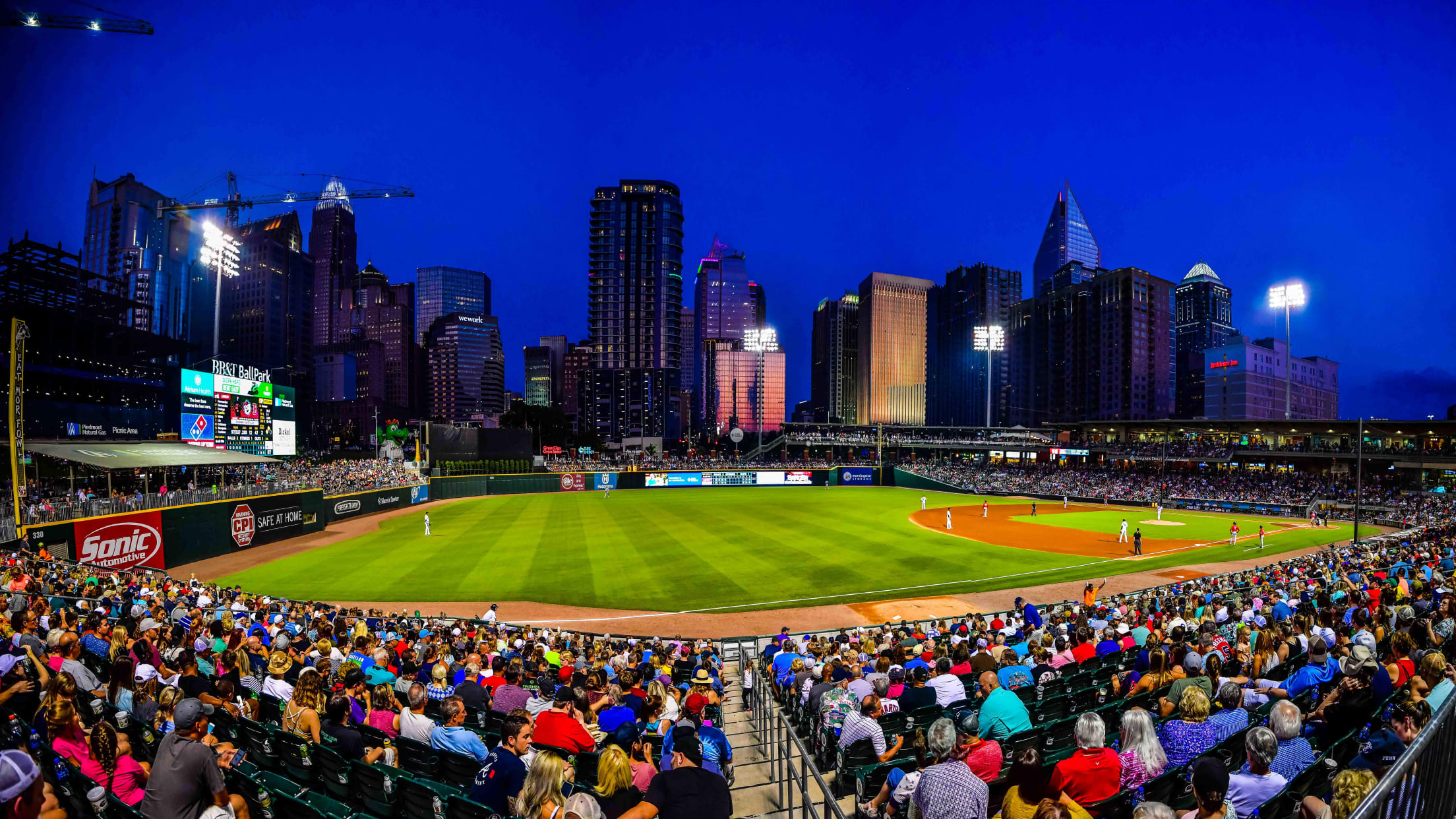 (UPTOWN CHARLOTTE, NC) -- With the 2019 regular season in its final month and the team in the thick of a playoff race, the Charlotte Knights are pleased to unveil their 2020 season schedule with home game times. Additionally, early-bird pocket schedules for the 2020 season will be distributed to
(UPTOWN CHARLOTTE, NC) -- With the 2019 regular season in its final month and the team in the thick of a playoff race, the Charlotte Knights are pleased to unveil their 2020 season schedule with home game times. Additionally, early-bird pocket schedules for the 2020 season will be distributed to fans at BB&T Ballpark during each of the final eight home dates of this season starting with Saturday's 5:05 p.m. doubleheader vs. Columbus.

2020 SCHEDULE
The 2020 season will begin on the road for the Knights as the team will head to Durham, NC to play a four-game series against the Durham Bulls (Triple-A affiliate of the Tampa Bay Rays) from Thursday, April 9 to Sunday, April 12. The first road trip of the season will then shift to Norfolk, VA as the Knights will face the Norfolk Tides (Triple-A affiliate of the Baltimore Orioles) in a three-game set from April 13-15.

Charlotte's seventh season in Uptown will officially begin on Thursday, April 16 as the Knights will host the Bulls in a four-game series. The team's opening homestand features seven total games against two division rivals -- the Bulls (April 16-19) and the Tides (April 20-22).

The club's annual Education Day game, presented by Duke Energy, will take place at 11:05 a.m. on Tuesday, April 28 against the Indianapolis Indians (Triple-A affiliate of the Pittsburgh Pirates). The Knights will host their International League South Division foes, Durham (11 times), Norfolk (13 times), and Gwinnett (12 times), a total of 36 times in 2020.

The 2020 season features a full slate of prime home dates, including eleven Fridays, eleven Saturdays, and eleven Sundays. Once again, fans can expect Monday through Saturday games to start at 7:04 p.m. to continue the team's salute to Charlotte's 704 area code. Most Sunday games in April, May, and June will begin at 2:05 p.m. with one exception. The game on June 28 will feature a 5:05 p.m. first pitch. In July and August, all Sunday home games will start at 5:05 p.m., except for the contest on September 6 (the day before Labor Day), which is slated to start at 7:04 p.m. The team's final regular season home game will take place the next day on Monday, September 7 (Labor Day), at 2:05 p.m.

More details, including promotions and specialty games, will be announced at a later date. Season memberships for 2020 are on sale now and can be purchased in person at the BB&T Ballpark Ticket Office, online at CharlotteKnights.com, or by phone at 704-274-8282. Single-game tickets for the final 2019 regular season games are also available now.