Matt Parrott Named Triple-A Baseball Sports Field Manager of the Year for Third Straight Season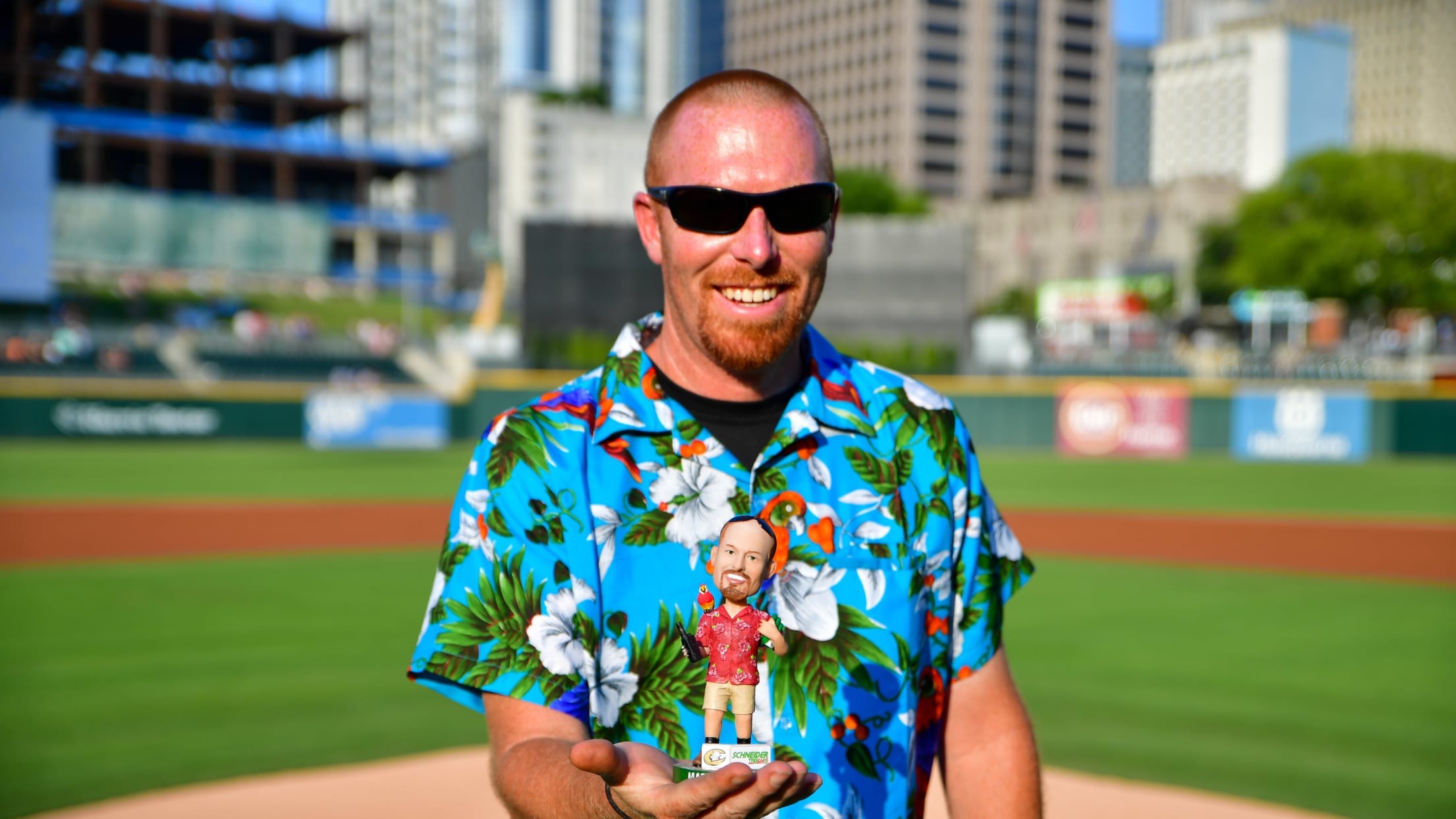 Parrott has earned his third consecutive Sports Field Manager of the Year Award. (Laura Wolff/Charlotte Knights)
(UPTOWN CHARLOTTE, NC) -- The Charlotte Knights are pleased to announce that head groundskeeper, Matt Parrott, has been named the 2019 Triple-A Baseball Sports Field Manager of the Year sponsored by STMA and Echo Tools. This is the third consecutive season that Parrott has been honored with this prestigious award
(UPTOWN CHARLOTTE, NC) -- The Charlotte Knights are pleased to announce that head groundskeeper, Matt Parrott, has been named the 2019 Triple-A Baseball Sports Field Manager of the Year sponsored by STMA and Echo Tools. This is the third consecutive season that Parrott has been honored with this prestigious award (2017-19).
Parrott joined the Knights at the start of the 2016 season and recently completed his fourth season with the team in 2019. Before joining the Knights, he spent 13 seasons with the Bowie Baysox of the Eastern League (Double-A). During his time in Bowie, MD, he earned the Eastern League Diamond Pro Sports Field Manager of the Year Award three times (2011 and 2014-15). In 2011, he was also named as the STMA (Sports Turf Managers Association) Double-A Sports Turf Manager of the Year.

A native of Boone, NC, Parrott received his BSBA undergraduate degree from Appalachian State University and an AAS Turfgrass Management degree from North Carolina State University.

Award winners include:
• Triple-A - Matt Parrott, Charlotte Knights (Charlotte, N.C.)
• Double-A - Brock Phipps, Springfield Cardinals (Springfield, Mo.)
• Single-A - Mitch Hooten, West Michigan Whitecaps (Comstock Park, Mi.)
• Short Season or Rookie - Ross Baron, Vancouver Canadians (Vancouver, B.C.)

Award recipients will receive this top honor at the Major League Baseball Winter Meetings during the Awards Luncheon on Monday, December 9, at the Hilton San Diego Bayfront in San Diego, California.