Opening Knight: White Sox Watch Party Presented by Truist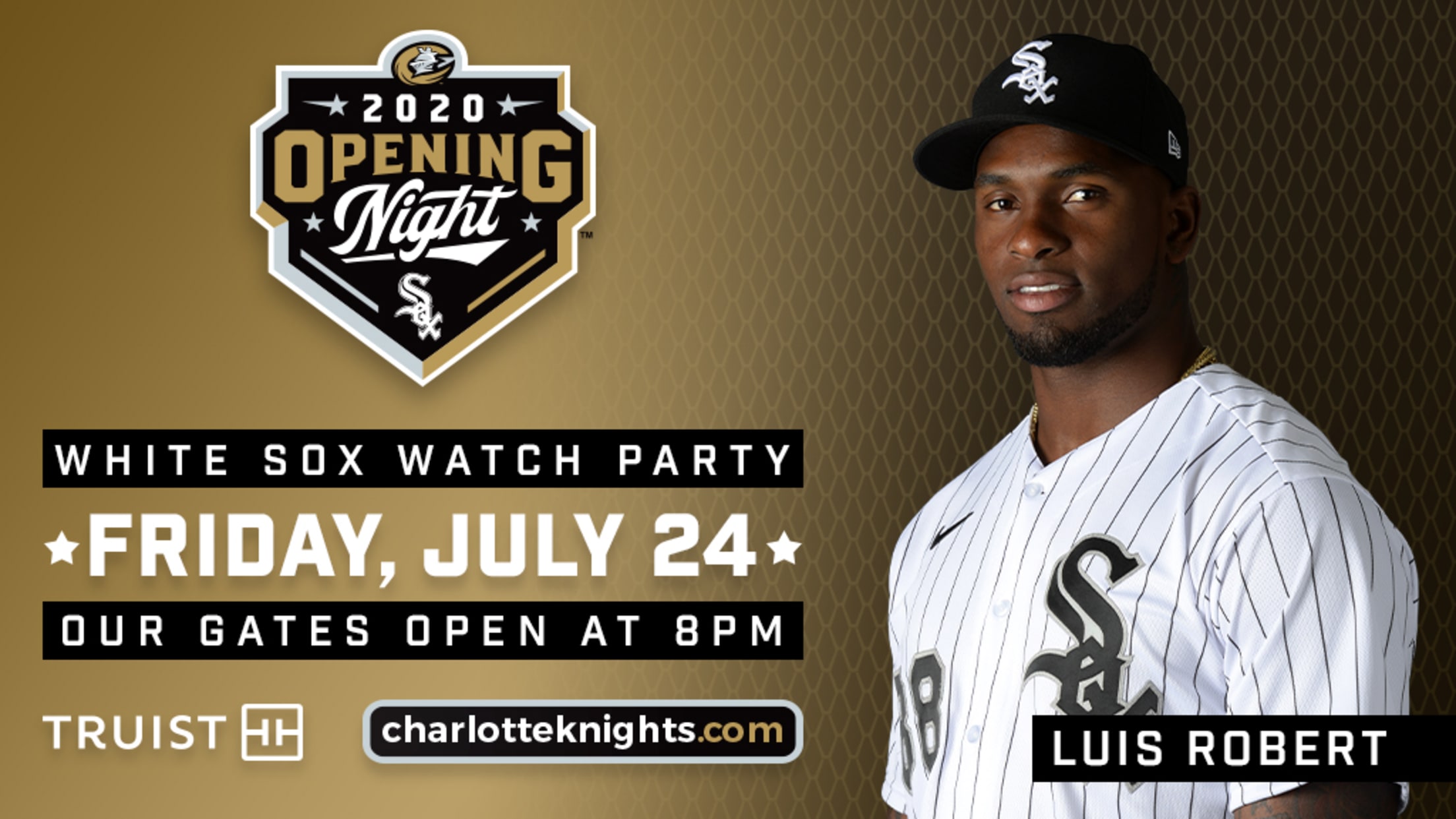 Major League Baseball is FINALLY back, and we are throwing a party! Join us Friday, July 24 at 8pm, and watch the Minnesota Twins @ Chicago White Sox on the giant video board at Truist Field. The first 200 fans will receive a bobblehead of 2019 USA Today Minor League
Major League Baseball is FINALLY back, and we are throwing a party!
Join us Friday, July 24 at 8pm, and watch the Minnesota Twins @ Chicago White Sox on the giant video board at Truist Field.
The first 200 fans will receive a bobblehead of 2019 USA Today Minor League Player of the Year, Luis Robert and a Truist portable charger.
You can choose to sit on the field for $20, in our Budweiser Home Plate Club for $15, or in our concourse dining area for $10.
We'll have a Chicago style menu, beer specials, Knights Turbo Trivia, live interviews, CLT/Sox merchandise sale, and more!