Tortugas planning special event in honor of Jackie Robinson Ballpark's namesake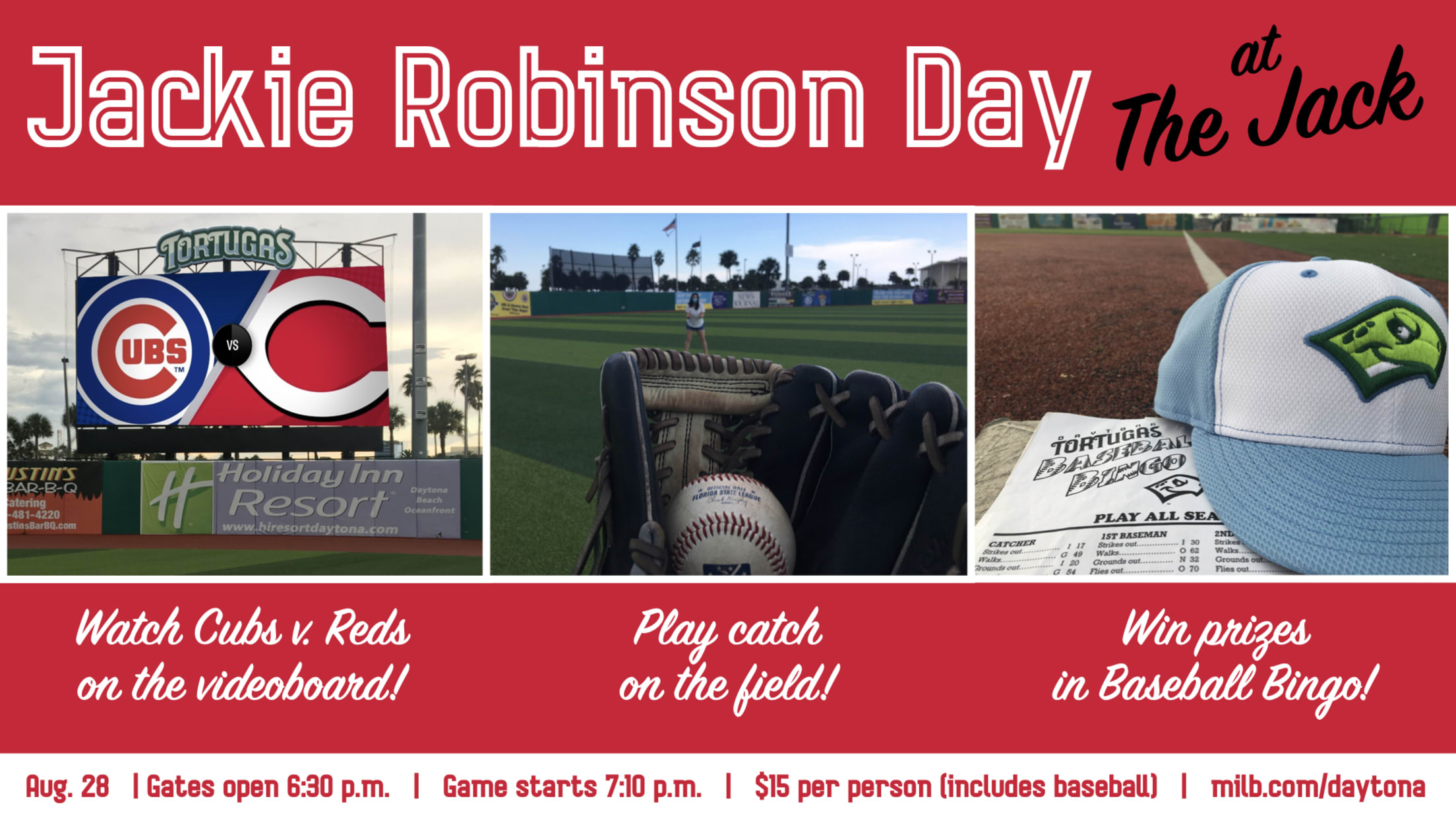 DAYTONA BEACH, Fla. – The Daytona Tortugas invite the community to celebrate Jackie Robinson Day with a special event at Jackie Robinson Ballpark on Aug. 28. Attendees will have the opportunity to watch on the Tortugas' 36-foot-wide videoboard as the Cincinnati Reds take on the Chicago Cubs from Great American
DAYTONA BEACH, Fla. – The Daytona Tortugas invite the community to celebrate Jackie Robinson Day with a special event at Jackie Robinson Ballpark on Aug. 28.
Attendees will have the opportunity to watch on the Tortugas' 36-foot-wide videoboard as the Cincinnati Reds take on the Chicago Cubs from Great American Ballpark in Cincinnati as part of Major League Baseball's celebration of Jackie Robinson Day. In addition, fans will be invited to play catch on the field and win prizes by playing Baseball Bingo.
Tickets are $15 per person and include an official Florida State League baseball with each ticket. Tickets must be purchased in advance via the Tortugas' website. Fans also can purchase Stand With The Jack jerseys for only $15 as an add-on option at checkout.
Gates will open at 6:30 p.m., and the Reds-Cubs game is scheduled to start at 7:10 p.m. All Tortugas staff will wear face masks in accordance with the Tortugas' Re-Opening Protocols, and all attendees are encouraged to do so as well.