Tortugas High School Ambassadors plan community beach cleanup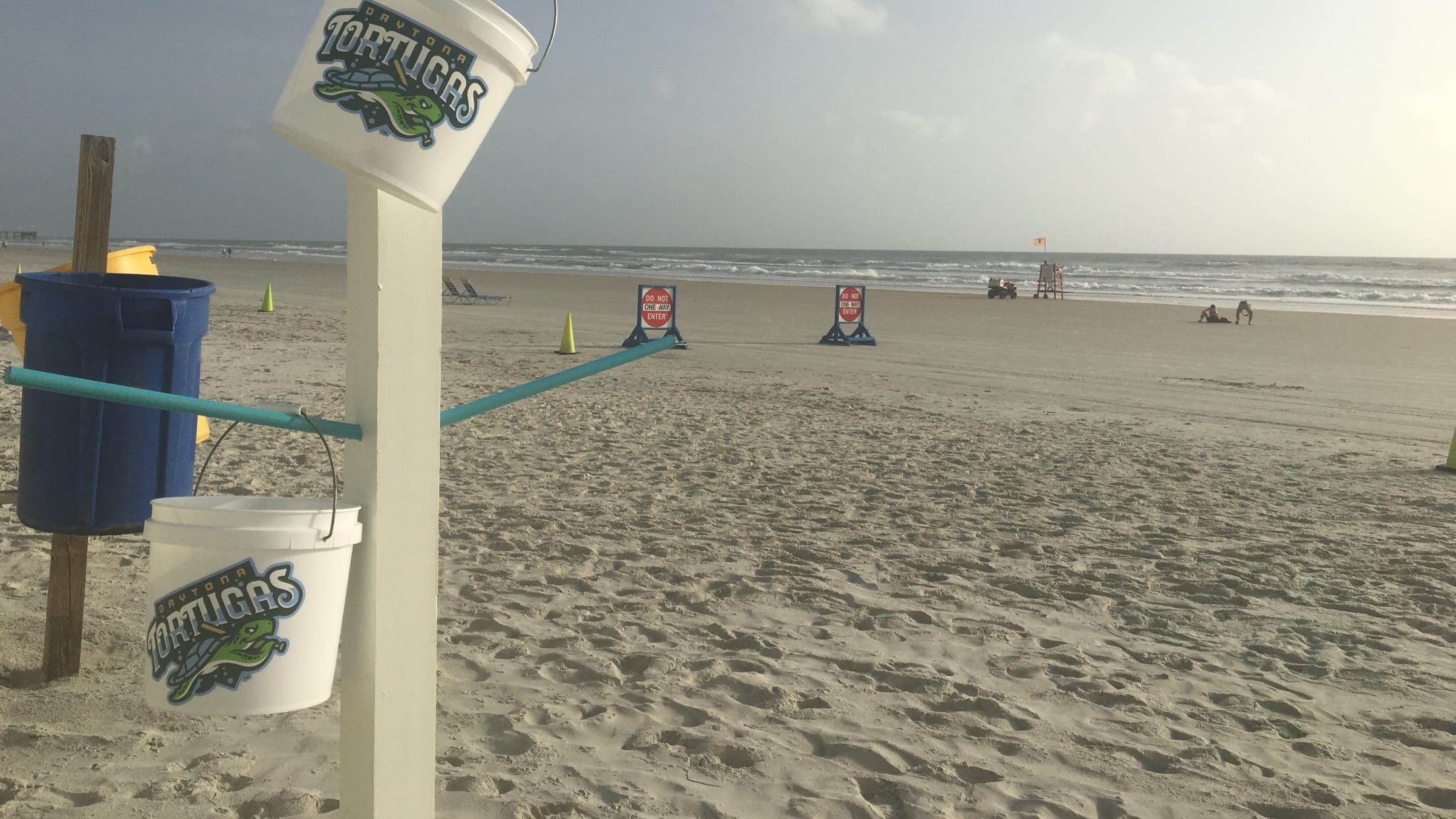 Tortugas Care Foundation will also unveil new beach cleanup station
Tortugas Care Foundation will also unveil new beach cleanup station
DAYTONA BEACH, Fla. – The Daytona Tortugas will host a community beach cleanup and unveil a new beach cleanup initiative on Wednesday, Aug. 26.
The event is being planned and produced by the Tortugas High School Ambassadors, a group of high school students from across Volusia County who explore careers in the sports and entertainment business as part of the team's partnership with Volusia County Schools.
The public is invited to join in Wednesday's cleanup from 10 a.m. to noon at Sun Splash Park, 611 S. Atlantic Ave. Supplies and water will be provided, but volunteers are asked to bring reusable gloves and a reusable bucket or bag if possible. Want to participate but can't make it to the park? Go to your local beach and do your own cleanup with family and friends! Don't forget to post about your cleanup on social media using #TugasCleanup.
The event will also include a ceremonial unveiling of a new beach cleanup station established by the Tortugas Care Foundation. TCF has partnered with Volusia County and Fill A Bag, a Key Biscayne nonprofit organization, to create and maintain the station.
Fill A Bag stations make it easy to turn walks on the beach into meaningful cleanups. Starting Wednesday, the public is invited to grab a bucket from the station and pick up trash while walking the beach. Once finished, users should empty the collected items into the nearby trash or recycling bin and return the bucket to the station for future users.
ABOUT THE DAYTONA TORTUGAS
The Daytona Tortugas are the High-A Affiliate of the Cincinnati Reds and a member of the Florida State League. The Tortugas play at Jackie Robinson Ballpark in downtown Daytona Beach, Fla. Jackie Robinson Ballpark also plays host to Bethune-Cookman University and many large community events and initiatives throughout the season.
ABOUT THE TORTUGAS CARE FOUNDATION
The Tortugas Care Foundation is a nonprofit philanthropic organization of the Daytona Tortugas. It was established in 2016 and supports the community through financial and in-kind contributions with a focus on youth sports and sea turtle conservation initiatives.