Blue Jays End 2019 Season on High Note with 80th Win
Pitching staff notched another shutout on the season to end the year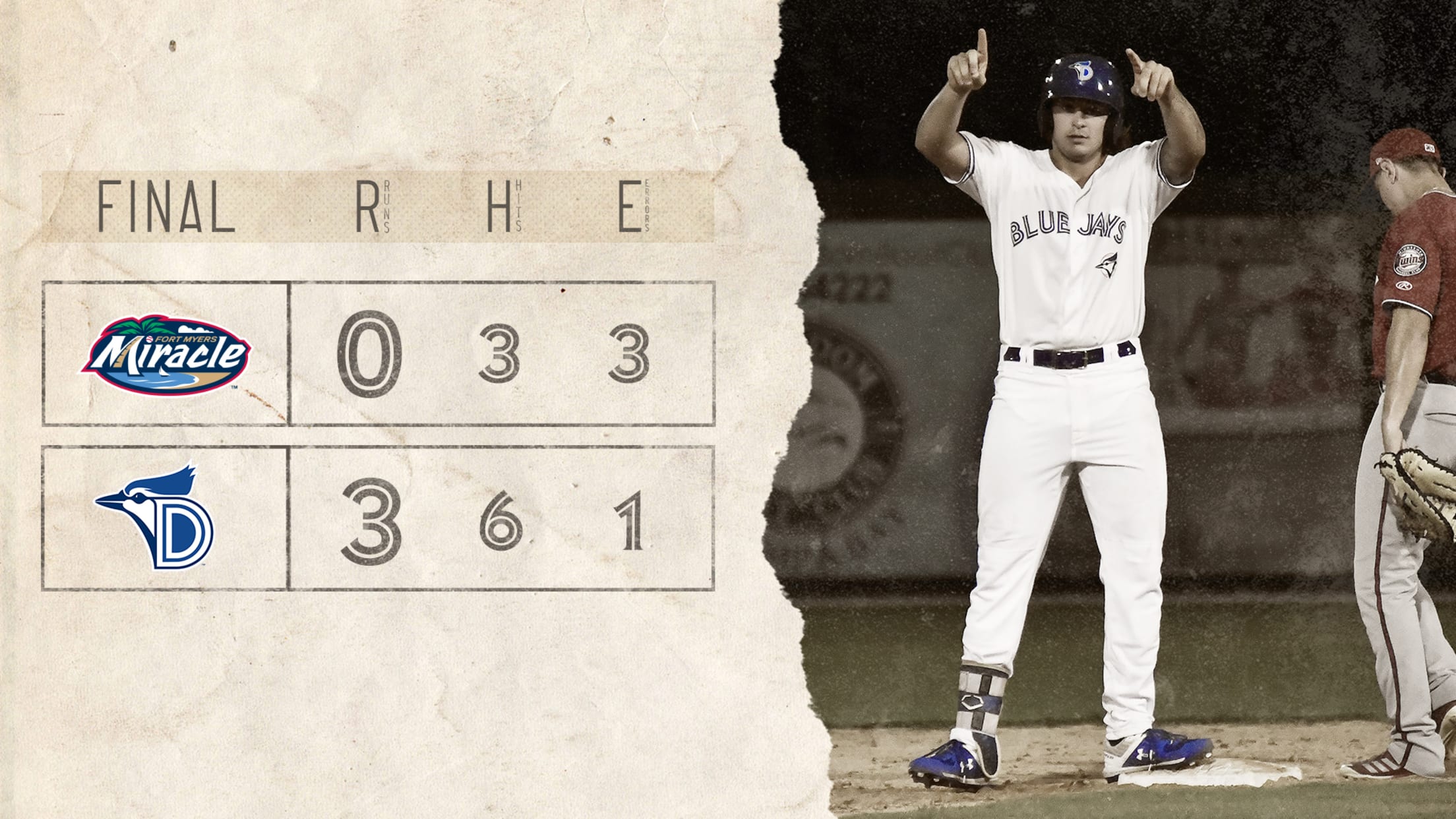 Clearwater- The Blue Jays came to Jack Russell on Thursday night with a chance to get to eighty wins on the year and after the cancelation of the rest of the season they had one game to do it.Simeon Woods Richardson came out of the gate hot using the Fort
Clearwater- The Blue Jays came to Jack Russell on Thursday night with a chance to get to eighty wins on the year and after the cancelation of the rest of the season they had one game to do it.
Simeon Woods Richardson came out of the gate hot using the Fort Myers free-swinging bats to cruise through the first two innings without a hit. The 18-year-old went on the strikeout three in his five innings with no runs allowed on two hits. The offense helped to get his third win with Dunedin in the bottom of the 5th. A leadoff triple from Samad Taylor gave the inning promise. Two walks loaded the bases for Kevin Vicuña with just one out. Vicuna seemed to ground into a double play, but an errant throw from Jose Miranda plated Samad Taylor and Jesus Navarro. Demi Orimoloye then took the first pitch from reliever, Yennier Cano, down the left field line to push the lead to 3-0.
The bullpen was dominant in the game to finish the final four innings of the year. Maverik Buffo, Kyle Johnston, and Jackson Rees all allowed no runs and no hits. Jackson Rees came on in the 8th inning needing to not allow an earned run to push his season ERA with Dunedin under 1.00. He not only completed the feat, but he struck out the side in the process to solidify his 0.99 ERA. Cre Finfrock came out for the 9th inning to get his first appearance with the Dunedin Blue Jays. Finfrock gave up a triple to the second batter faced, but he went on to induce a groundout and strikeout the final batter to seal the victory.
Dunedin finished the season with 609 runs scored the most in the league, and they stole the most bases this year with 164, while Samad Taylor led the way with 24 of the swiped bags. The offense was dominant all year walking 536 times, hitting 76 home runs, and ending with a .710 OPS the best mark in the league. The pitching staff was highlighted with incredible seasons from Maximo Castillo and Graham Spraker both finishing with top five ERAs in the league. Finally, the team went on to win both the first and second halves of the North Division all while not having their usual Dunedin Stadium available to play at. Cesar Martin kept the group on track all season, and he was the driving force to put together one of the top Dunedin Blue Jays teams to come around.
The Blue Jays get to return to their home stadium for the 2020 season at Dunedin Stadium after renovations are completed. The year at Jack Russell Stadium brought many great moments, and a season this group will never forget.