The Bulls have partnered with BASF Agricultural Solutions North America, a leading supplier in the agriculture industry creating sustainable and innovative solutions for farmers, and Cree | Wolfspeed, a powerhouse semiconductor company focused on silicon carbide and GaN technologies, to create a pollinator garden at the DBAP.
The garden, planted in November, will feature both annual and perennial pollinator plants including Goldenrods, Stoke's Aster, and New Jersey Tea and reflect the Bulls colors – blue, white and orange.
Approximately 35 percent of the world's food crops depend on pollination, making pollinators vital to both the ecosystem and the food supply chain. In addition to supporting our food supply, there are many other environmental benefits of wild flowering plants including producing oxygen to reduce carbon dioxide in the atmosphere, preventing soil erosion, purifying water and returning the moisture to the atmosphere after it rains.
Downtown Durham is host to several beehives, making the DBAP an ideal location to help sustain the pollinator population native to the area. The goal of the pollinator garden is to expand the availability of food sources to surrounding pollinators. While the honeybee and monarch butterfly are some of the most iconic pollinators, patrons of the DBAP will see beetles, moths, birds, and many other insects.
More photos and information will be added as the Pollinator Garden continues to grow and flourish at the DBAP!
Ribbon Cutting - May 11, 2021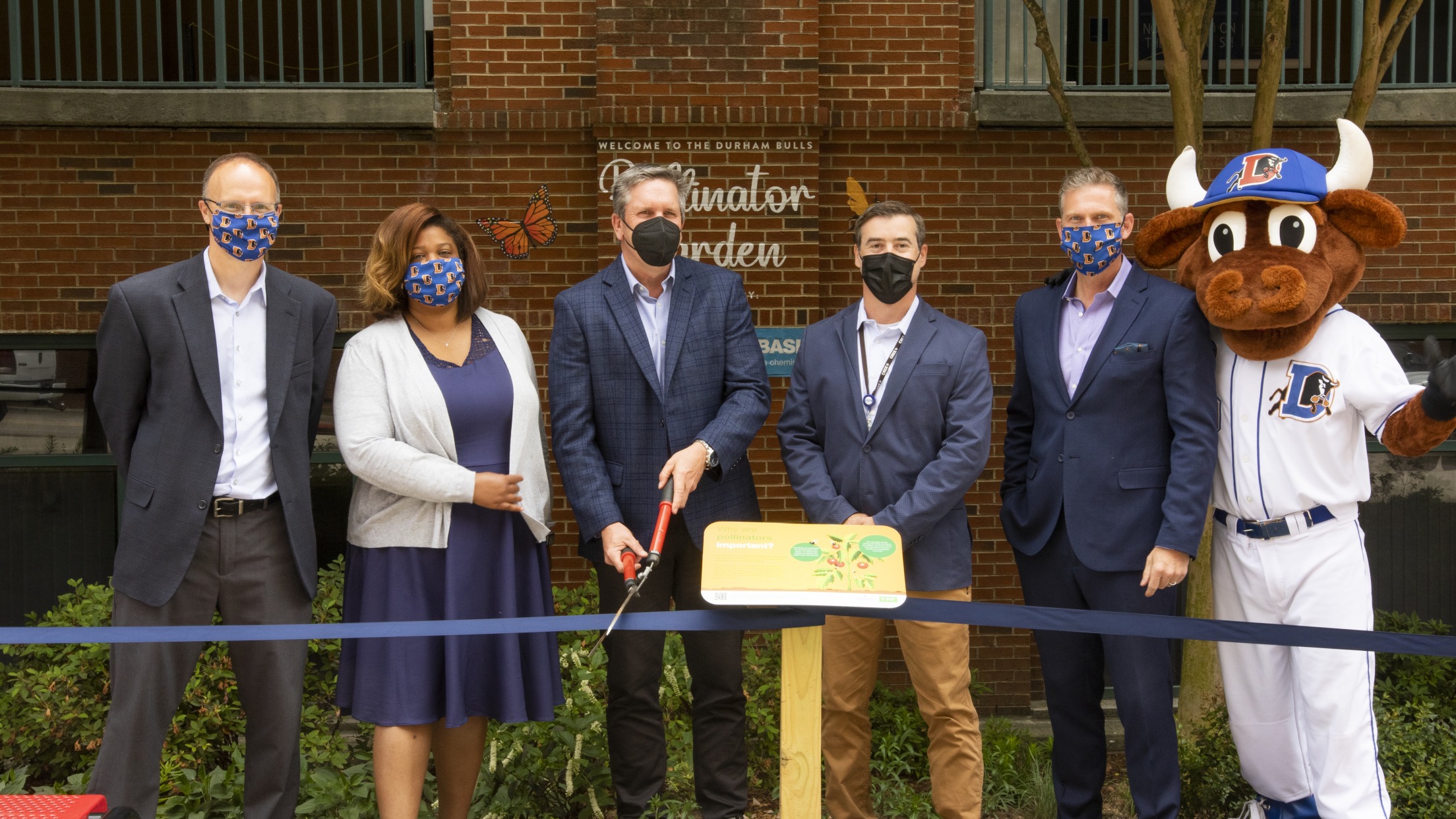 Groundbreaking - October 22, 2020