Bulls Drop Finale to Bats
Wong tallies three hits as Durham falls in rubber match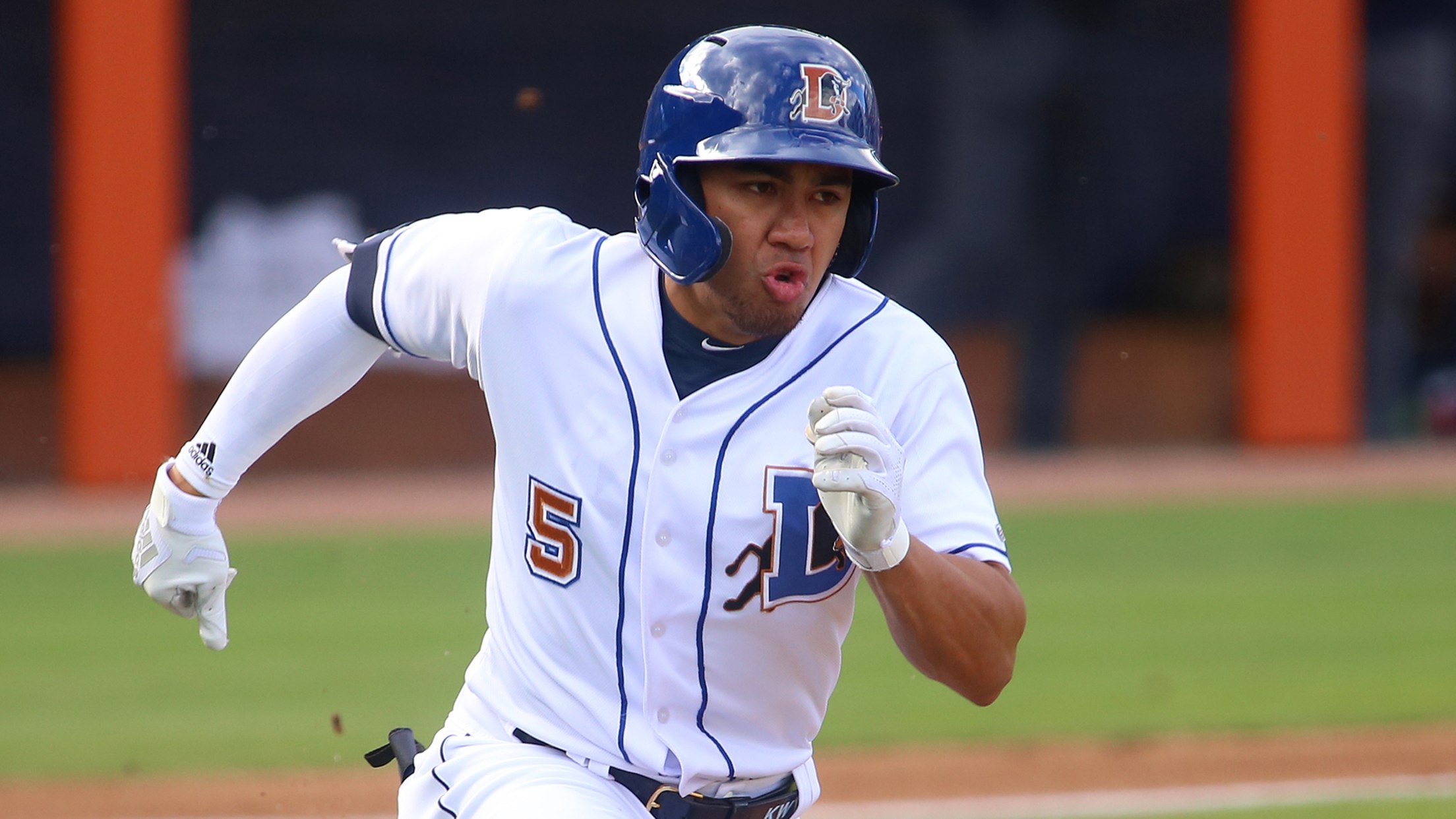 Kean Wong raised his batting average to .360 with a three-hit performance Thursday night (BrianFlemingPhotography.com)
DURHAM, NC - The Durham Bulls overcame an early four-run deficit but gave up a slew of runs late, falling 11-6 to the Louisville Bats Thursday night at the DBAP. Sal Romano (2-3) recorded the victory, while Hoby Milner (1-2) suffered the loss for the Bulls, who dropped the season-finale
DURHAM, NC - The Durham Bulls overcame an early four-run deficit but gave up a slew of runs late, falling 11-6 to the Louisville Bats Thursday night at the DBAP. Sal Romano (2-3) recorded the victory, while Hoby Milner (1-2) suffered the loss for the Bulls, who dropped the season-finale against the Bats.
The Bats maintained their success from Wednesday's game, scoring three runs off Arturo Reyes in the second inning, beginning with a solo home run by Phillip Ervin. An error in short-left field drove in another two runs to propel Louisville to a 3-0 lead, and Aristides Aquino added another run for good measure in the top of third inning on an RBI-single to make it 4-0.
The Bulls offense slowly mounted a comeback against the Bats. Nate Lowe recorded an RBI single to get the Bulls on the board and Mike Brosseau drove in his league-leading 46th RBI on a single to make it 3-2 in the third. Later in the frame Nick Ciuffo added another run with an RBI-single to left field to make it 4-3.
Brendan McKay provided his first signature offensive moment as a Bull in the bottom of the fourth inning, with a solo home run to tie the game at 4-4. The home run marked McKay's first hit and home run as a Bulls player. However, the Bats brought home a run on an Ervin double and a throwing error to score a run making it 5-4. Christian Colón, Rob Refsnyder, Brian O'Grady helped put away the game with RBI singles to make it 8-4 in the ninth, before Ervin added on a three-run home run for to make it 11-4.
The Bulls did get some late runs, thanks to an RBI single by Lowe to cut the deficit to six, and an RBI double by Brosseau to make it 11-6. The lead was too much to overcome however, as Romano and Jimmy Herget locked down the game in the ninth inning.
The Bulls continue their nine-day homestand with a three-day, four-game series against the Columbus Clippers. Game one begins Friday night at 7:05 p.m. at the DBAP.