Bulls Win in Walk-Off Fashion
Durham moves into Wild Card lead with 6-5, walk-off win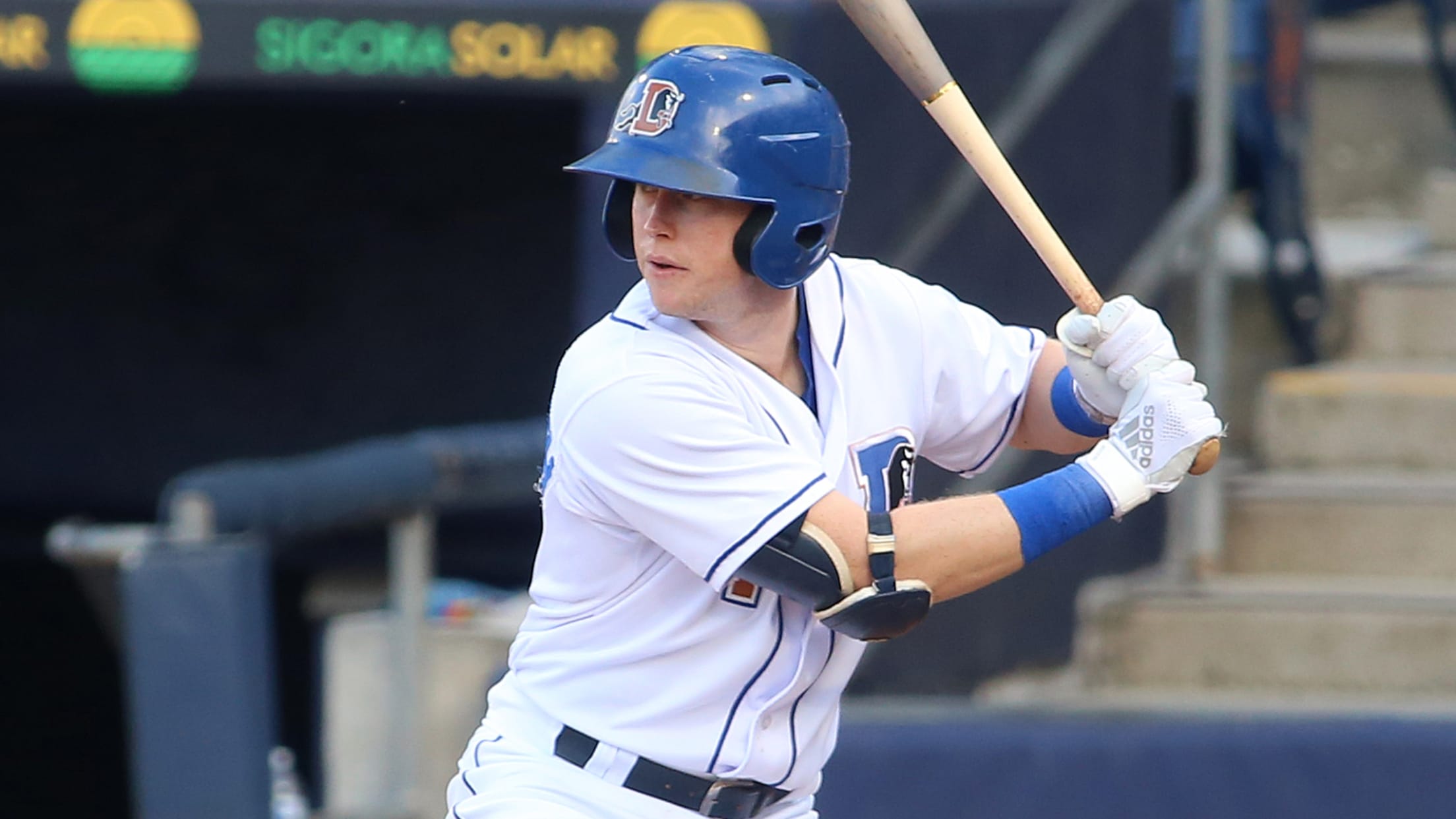 Jake Cronenworth drove home two and scored three runs in Durham's 6-5, walk-off win Friday (BrianFlemingPhotography.com)
DURHAM, NC - Michael Perez delivered a walk-off RBI single in the bottom of the ninth inning to give the Durham Bulls a 6-5 victory over the Gwinnett Stripers Friday at the DBAP. Durham's win, paired with a Charlotte loss, move Durham into the lead in the Wild Card race
DURHAM, NC - Michael Perez delivered a walk-off RBI single in the bottom of the ninth inning to give the Durham Bulls a 6-5 victory over the Gwinnett Stripers Friday at the DBAP. Durham's win, paired with a Charlotte loss, move Durham into the lead in the Wild Card race based on head-to-head tiebreakers. Peter Fairbanks (1-2) recorded the victory for the Bulls, while A.J. Minter (2-2) suffered the loss for the Stripers.
After sweeping the Charlotte Knights, the Bulls picked up right where they left off with two first-inning runs against the Stripers. Mike Brosseau grounded into a double play that scored a run and Guillermo Heredia drove in another run with an RBI single to make it 2-0.
The scoring continued in the fourth inning, with a two-run double off the Blue Monster in left field by Jake Cronenworth to extend the lead to four. Daniel Robertson quickly drove Cronenworth home with an RBI single, making it 5-0 and driving Stripers starter Ian Anderson out of the game.
The Stripers were able to generate a response in the fifth inning, thanks to an RBI single by Jack Lopez to make it 5-1. Johan Camargo tacked on another run and brought Lopez home on an RBI single to make it 5-2 later in the frame. Adam Duvall brought the Stripers all the way back with a three-run blast in the eighth inning off Fairbanks to tie the game at 5-5, setting up Durham's dramatic victory in the ninth.
The Bulls and Stripers will meet for game two of a four-game series on Saturday night, with just three games remaining in the season. Game two of the set will be played at 6:35 p.m. at the DBAP, as the Bulls fight for playoff positioning.