Durham Collects Two Wins Friday Night
Coats, Arroyo spur pair of victories over Tides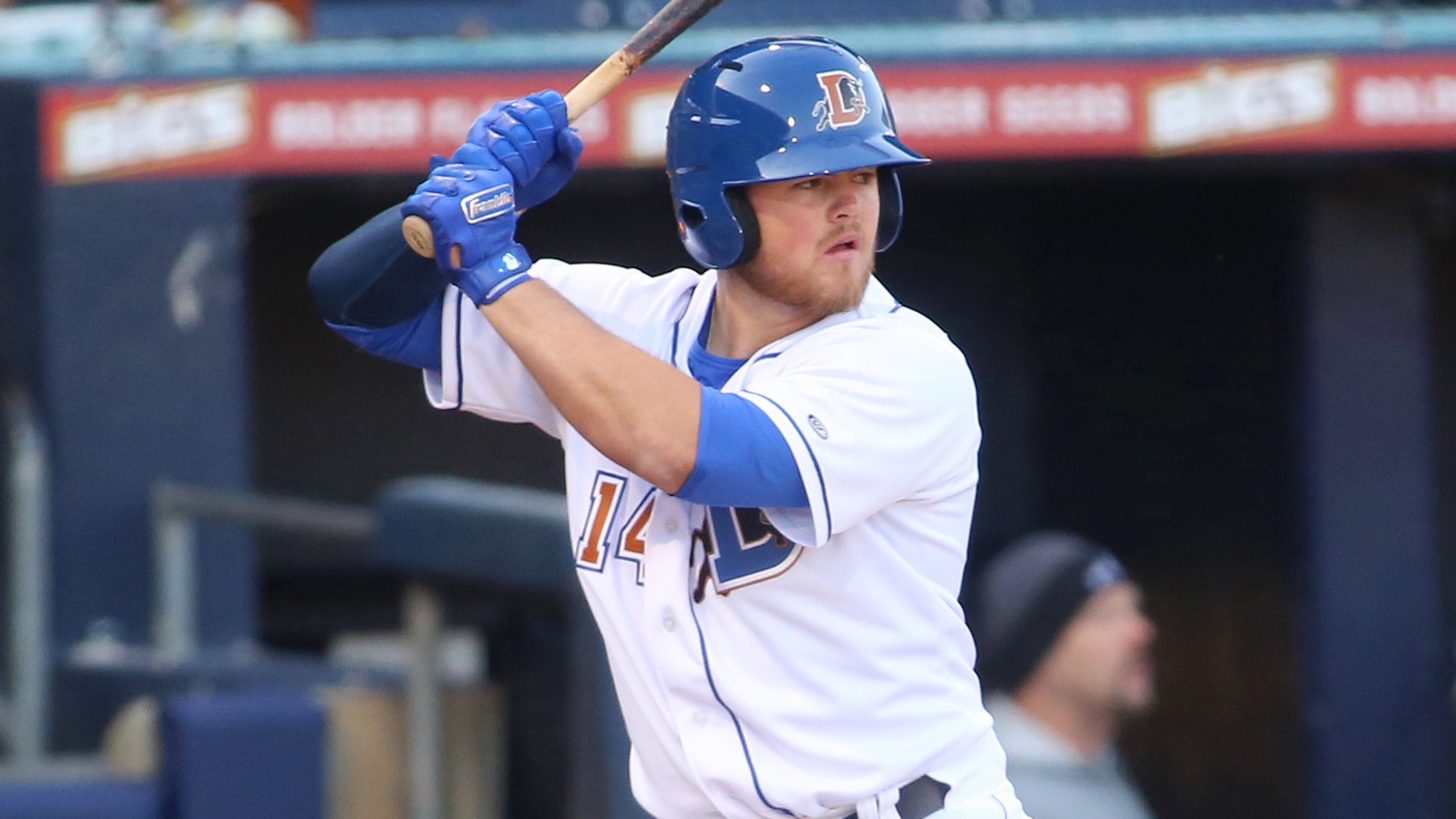 Christian Arroyo notched an RBI double in both games Friday night at the DBAP (BrianFlemingPhotography.com)
DURHAM, NC - The Durham Bulls earned a pair of wins over the Norfolk Tides Friday at the DBAP, earning a 3-2 victory in the completion of a suspended game, and a 3-1 victory in the regularly scheduled contest.To open the evening, Durham and Norfolk completed a game that was
DURHAM, NC - The Durham Bulls earned a pair of wins over the Norfolk Tides Friday at the DBAP, earning a 3-2 victory in the completion of a suspended game, and a 3-1 victory in the regularly scheduled contest.
To open the evening, Durham and Norfolk completed a game that was suspended Monday in Norfolk with the score tied 1-1 in the sixth. After the game resumed at the DBAP, the Tides jumped out to a 2-1 lead on a solo homer in the bottom of the sixth. Durham came back with a pair of runs in the eighth on Christian Arroyo's double, putting the division champions in front 3-2.
In the bottom of the ninth Jaime Schultz allowed the first two runners to reach base, but earned a strikeout and induced a double play to preserve the victory, and pick up his third save of the season.
Kyle Bird (2-1) earned the win with three innings of relief, allowing one run and striking out five. Evan Phillips (4-6) took the loss, surrendering two runs in two innings on two hits and two walks.
In the regularly scheduled contest, the home side broke a scoreless tie on a RBI double by Arroyo in the third. The very next inning, Jason Coats launched a two-run homer over the Blue Monster, giving the Bulls a 3-0 advantage.
Norfolk plated a run in the seventh inning on an RBI groundout from Rubén Tejada, but that was as close as the visitors would come. Jake Faria (2-1) picked up the victory by tossing 5.1 scoreless frames, striking out eight and allowing three hits. John Means (6-5) took the loss after allowing three runs on eight hits in six innings.
The four-game series continues Saturday at the DBAP at 6:35 p.m. RHP Chih-Wei Hu (5-7, 4.29) is scheduled to pitch for the Bulls opposite RHP Luis Ortiz (2-1, 3.04) for the Tides.