Romero, Bulls Roll Tides 10-1
Durham starter Tommy Romero fans career-high 13 in win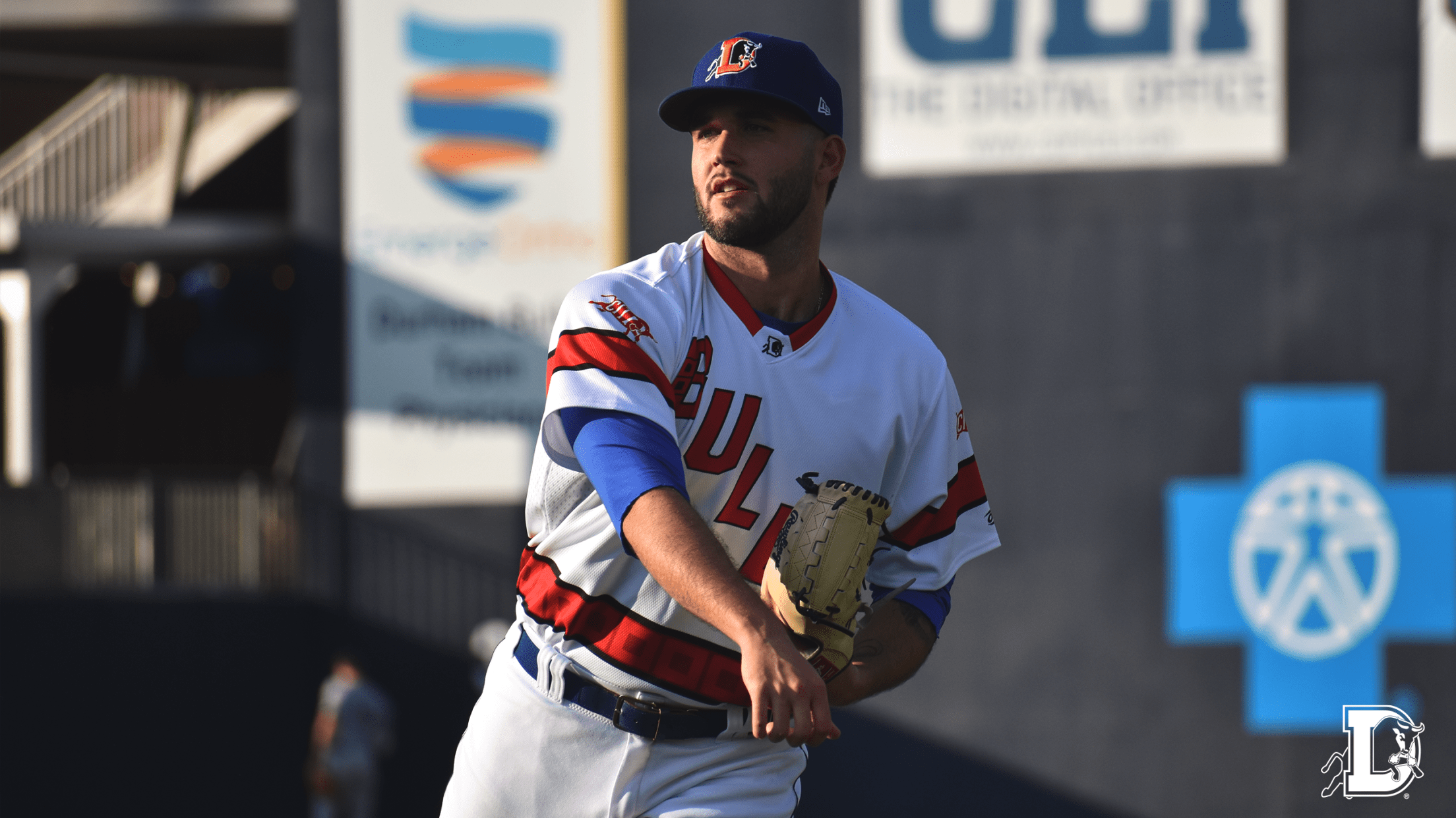 Bulls starting pitcher Tommy Romero struck out a career-high thirteen batters in seven and two-thirds scoreless innings, while left fielder Ryan Boldt bashed three hits, including a homer, and catcher Brett Sullivan smashed a longball while driving in three runs as Durham rolled the Norfolk Tides 10-1 on Friday night
Bulls starting pitcher Tommy Romero struck out a career-high thirteen batters in seven and two-thirds scoreless innings, while left fielder Ryan Boldt bashed three hits, including a homer, and catcher Brett Sullivan smashed a longball while driving in three runs as Durham rolled the Norfolk Tides 10-1 on Friday night at Durham Bulls Athletic Park.
After spinning five hitless innings in his previous start on September x at Jacksonville, Romero (7.2 IP, 2 H, 0 R, 1 BB, 13 K) picked up right where he left off, striking out eight of the first nine batters he faced. His 13 punchouts set a new single-game career-high, besting his previous high of 11 last achieved on August 29 with Durham, to earn his fourth victory.
Both sides were held scoreless until the fifth, when Sullivan crushed a two-run shot. Two innings later he would drive in his third run as part of a four-run seventh that included an RBI double from Vidal Brujan and Boldt's two-run blast, making it 6-0. Durham would plate four more scores in the eighth, highlighted by Brujan's second RBI double of the night, as well as Boldt's RBI infield single. Norfolk would end the Bulls' shutout thoughts with a single tally in the ninth.
Boldt (3-3, R, HR, 3 RBI) and RF Nathan Lukes (3-4, 3 R, 2 2B) each posted a game-high three knocks, with Brujan (2-5, R, 2 2B, 2 RBI) and Sullivan (2-3, 3 R, HR, 3 RBI, BB) adding multi-hit efforts as well. With the win, Durham's magic number to clinch the Southeast Division now stands at four.
The two teams are set to square off again with a split day-night doubleheader on Saturday. Game one is scheduled to begin at 1:05pm, with the nightcap set for 6:35pm. Both games are scheduled for seven innings. Tickets for those games, as well as all remaining Bulls home games are available and can be purchased at DurhamBulls.com.