Ron Shelton Returns To Durham Bulls Athletic Park Saturday
Shelton will host a book signing, throw ceremonial first pitch and more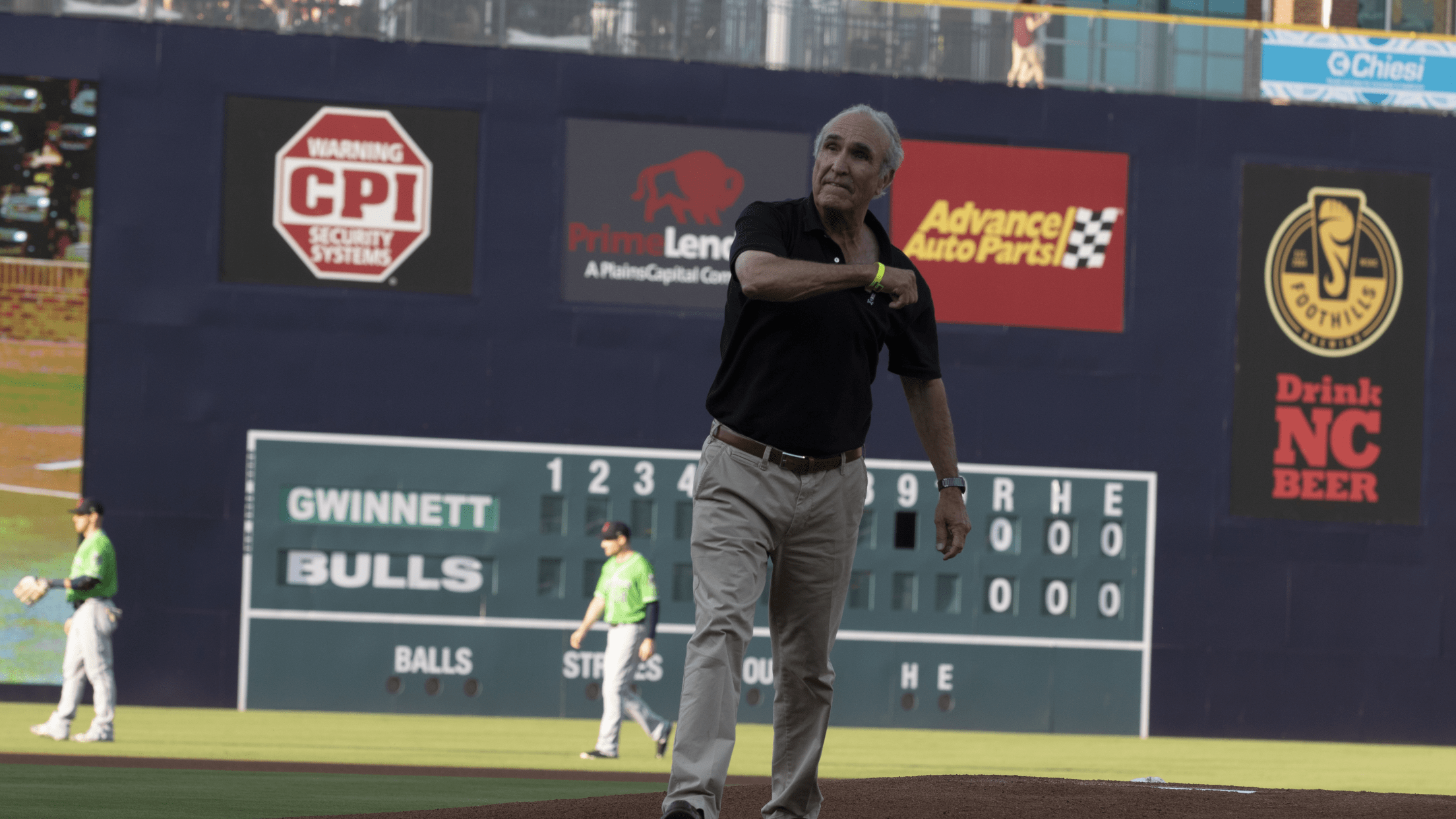 Ron Shelton, writer and director of the iconic sports film Bull Durham, will host a book signing at Durham Bulls Athletic Park on Saturday, July 30 from 5:00 p.m. until 6:00p.m., and throw out the ceremonial first pitch of the game. Shelton's career as a writer and director spans 40
Ron Shelton, writer and director of the iconic sports film Bull Durham, will host a book signing at Durham Bulls Athletic Park on Saturday, July 30 from 5:00 p.m. until 6:00p.m., and throw out the ceremonial first pitch of the game. Shelton's career as a writer and director spans 40 plus years and includes films such as Bull Durham, Blaze, White Men Can't Jump, Blue Chips, The Great White Hype, and Tin Cup.
"We're thrilled to welcome Ron back to Durham to celebrate the release of his new book and reminisce on his iconic film," said Bulls Vice President of Baseball Operations Mike Birling. "His impact on the Durham Bulls Baseball Club has been felt nearly 35 years; there is always a place in Durham for Ron Shelton."
Earlier this month, Shelton released "The Church of Baseball: The Making of Bull Durham: Home Runs, Bad Calls, Crazy Fights, Big Swings, and a Hit", an entertaining behind-the-scenes story of the making of the film and an insightful look on the art and business of moviemaking. Books are now available for purchase in the OT Sports Ballpark Corner Store and the Back Stop Shop on the concourse on game day. Fans wishing to attend the book signing on Saturday evening must have a ticket to that night's game.
The Bulls are in the thick of a critical homestand with Lehigh Valley as they battle for first place in the International League East. First pitch Saturday is 6:35 p.m. and be sure to stay late for post-game fireworks presented by Window World. Tickets are available for Saturday's game and all remaining home games of the 2022 season at DurhamBulls.com, or by calling 919.956.BULL.