The Future Is Now: Luis Urias Finds His Way To San Diego Through El Paso
Urías, 21, set for major league debut on August 28th in San Diego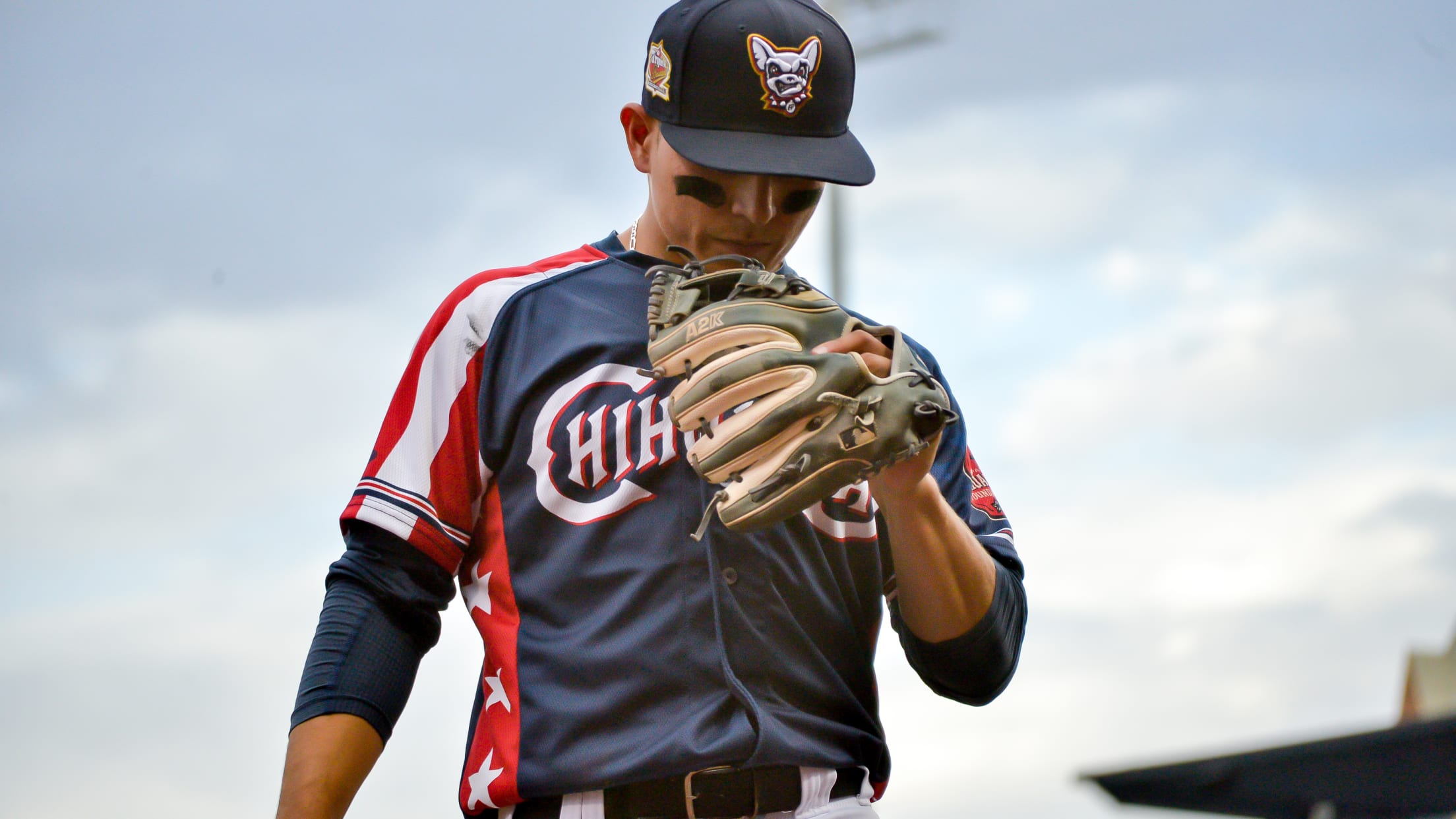 Albuquerque vs El Paso, July 2, 2018, Southwest University Park El Paso, TX , Andres Acosta / El Paso Herald-Post
Today, 21-year-old Luis Urías will accomplish a goal he has dreamed of since he can remember. He will be a Major League Baseball player. Growing up in soccer crazed Magdalena de Kino, Mexico, Urías was first introduced to baseball by his father at age six. Although the game has turned
Today, 21-year-old Luis Urías will accomplish a goal he has dreamed of since he can remember. He will be a Major League Baseball player.
Growing up in soccer crazed Magdalena de Kino, Mexico, Urías was first introduced to baseball by his father at age six. Although the game has turned into his livelihood, he remembers being reluctant to play at first.
"When I was six, my dad took me to play baseball and I remember not wanting to play, because I was so young," Urías said. "But after I began playing, I started to love it right away."
Urías' childhood, however, wasn't all fun and games. The son of two school teachers, Urías always knew where his priorities had to be.
"I used to really like school," Urías said. "I didn't get into a whole lot of trouble as a kid and since my parents are both teachers, I had to have good grades all the time."
Urías' parents instilled a good work ethic into Luis since he was a child. As Urías says, he knows how instrumental they have been to his career.
"My parents have been there for me through everything since I remember. My dad loves baseball and we all have a good relationship," Urías added. "My brother also plays baseball, so my parents have always done what they can to support us. Since I made the decision to only play baseball, they never told me no. They always wanted me to do whatever I wanted to do."
Beyond the care of his parents, Urías has another avenue of support that not everyone has. His older brother, Ramon, also plays professional baseball, as a member of the St. Louis Cardinals organization. While it was clear from a young age how talented Luis was, he says he didn't think he would play professional baseball until Ramon decided to do the same when he was 16.
"It's amazing to have a brother that plays the same sport as you. We played at the same level this year and we help each other a lot, so our relationship is great," Urías said. "I never thought I'd be playing professional baseball until I was about 13, when my brother decided at 16 to be a professional. That's when I told myself that I could play professionally too."
Although Urías couldn't sign at the same time as his brother, he continued to work on his craft and improve his skills while playing in an academy ran by the Diablos Rojos del México in Mexico City.
Three years after his brother signed at 16, Urías caught the eye of many scouts, but says the pursuit of his dream to be a major leaguer led him to sign with the Padres.
"At 16 in Mexico, everyone wants to sign for a team in the United States. I was playing with the Diablos in Mexico City and all I wanted to do was sign with an American team and play in the major leagues," Urías said. "It wasn't a hard decision when the Padres offered me a contract, so I saw the opportunity to follow my dreams and took it."
Listed at 5-foot-9, Urías knows the type of player he has to be to be successful as he moves up the ranks of the Padres system. To help him become the best player he can be, he looked to two similar long-time major leaguers.
"I liked the way Dustin Pedroia and José Altuve played the game whenever I was able to watch them growing up," Urías said. "They're both great players, leaders and people as well, so I always wanted to be like them."
"On the field, I like to focus on being a good defender first, but I think that I am also someone who is going to put the ball in play and get on base," Urías added. "I've always had the ability to hit the ball all over the field. My goal every at bat is to compete against the pitcher and I think my skill of being able to make contact has helped me reach that goal so far. I know haven't hit for a lot of power, but I've seen it in myself, so I'm going to keep working to get better at that part of the game."
While his ability to make hard contact and spray the ball all over the field has always been with him, Urías says that his strike zone discipline has evolved over the past few years. In every season from 2014-17, the middle infielder accumulated more walks than strikeouts, which allowed his on-base percentage to improve every year.
"The first two or three years of my career, I didn't have the eye at all and I was chasing a lot of bad pitches. But, when I got to Double-A last year and even more this year, I've tried to make better decisions in the strike zone," Urías said. "I've had a high batting average in the past, but my on-base percentage needed to get better, because that is really what is going to help the team win."
While Urías piled up the individual accolades, before 2017, he had only played in two playoff games. The right-handed hitter was named the California League's MVP, a Midseason and Postseason All-Star in 2016, after leading the league with a .330 average.
In 2017, Urías led the Texas League in on-base percentage (.398) and finished second in walks (68), leading the San Antonio Missions to a 78-62 record and a playoff bid.
While the 2017 playoffs in the Texas League were a major step forward for Urías, he says one of the most important experiences for him that year was being named to represent Team Mexico at the World Baseball Classic, where he was the team's youngest player at age 19.
"It's was an unbelievable experience. When I found out I had the opportunity to play on that team and represent my country, I was incredibly excited," Urías said of being named to Team Mexico. "Having the chance to be around some of the big leaguers I watched growing up, like Sergio Romo and Adrián González was amazing. Those guys taught me a lot in just a couple of days."
Because of his continued success in 2017, the Padres continued to challenge Urías, inviting him to Major League Spring Training and placing him on Triple-A El Paso's opening day roster, despite being only 20, making him one of the youngest players in the Pacific Coast League.
"I've always played with guys older than me, so this year was the same," Urías said of his age in the PCL. "I feel that throughout the years when I've played with older players, it's given me the confidence that if I fail, I will still get better because of it."
Failing didn't come often this year, as Urías rewarded the Padres with a SiriusXM All-Star Futures Game appearance and a PCL Midseason and Postseason All-Star selection. The middle infielder slashed .296/.398/.447, with career highs in doubles (30), triples (seven) and home runs (eight) in 120 games with El Paso prior to his promotion to San Diego on August 28th. Urías also leaves El Paso in the midst of a 2018 Chihuahuas season high 15-game hitting streak.
While Urías does not know what the future holds, he is well aware what is happening around him in the Padres' organization and he does know that Major League Baseball needs to be ready, because the Padres are coming.
"I see all of the talent in the system and that reminds me to keep working hard and keep getting better every day so that one day in the future, we can win a lot of games in the big leagues and do something very special in San Diego."