Erie Delivers Walk-Off Win in Extras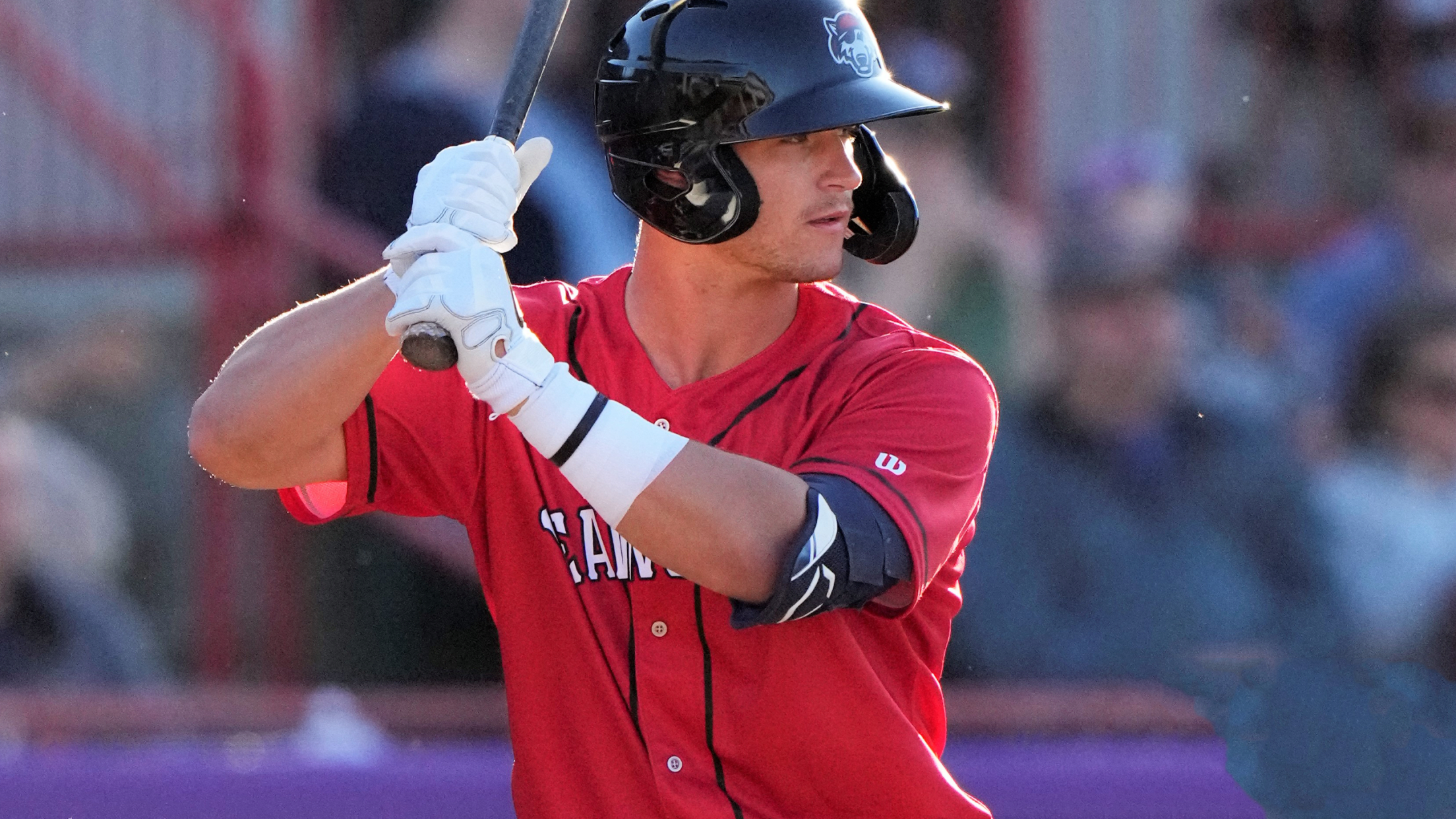 (Mike Godlewski Photography)
The Erie SeaWolves opened a six-game set with the Reading Fightin Phils with a walk-off 7-6 win in ten innings on Tuesday at UPMC Park. It was the SeaWolves' eighth walk-off win of the season. Reading plated the first run of the game in the second inning. Jhailyn Ortiz led
The Erie SeaWolves opened a six-game set with the Reading Fightin Phils with a walk-off 7-6 win in ten innings on Tuesday at UPMC Park. It was the SeaWolves' eighth walk-off win of the season.
Reading plated the first run of the game in the second inning. Jhailyn Ortiz led off the frame with a single off of Reese Olson. Oritz swiped second and Kevin Vicuna drove him in with a single to give the Fightin Phils a 1-0 lead.
Reading tacked a couple of runs in the third. Jonathan Guzman was hit by a pitch to begin the inning. Sal Gozzo poked a single to right, which advanced Guzman to third. A passed ball from Dillon Dingler allowed Guzman to score and bring Gozzo to second. Simon Muzziotti laced an RBI single to left to put the Fightin Phils up, 3-0.
Reading added a run in the fourth. Vicuna reached on a one-out walk. Guzman singled Vicuna to third and Gozzo followed suit with a base hit of his own to pull the Fightin Phils ahead, 4-0.
Olson picked up his fourth straight no decision. He tossed 3.2 innings, allowing four runs (three earned) on six hits, walking one, and striking out four.
Wenceel Perez worked a one-out walk in the home half of the fourth. Dingler hit a single up the middle and Perez advanced to third. Dane Myers then lifted a sac fly to cut the deficit to 4-1.
Lindow received a no-decision. He went 4.2 innings, allowing three runs (one earned) on three hits, walking four, and striking out six.
Erie continued to rally in the sixth. Gage Workman reached on a walk from Mike Adams. Daniel Cabrera replaced Workman at first by reaching on a fielder's choice. Parker Meadows went to first after an error from Gozzo. Quincy Nieporte dunked a two-out two-run double just fair of the right field foul line to make it a 4-3 ballgame.
Andre Lipcius got it started in the seventh with a one-out single. Meadows singled and Lipcius advanced to third. Vicuna threw the ball away, which allowed Lipcius to score and tie the game 4-4.
Dingler greeted Adam Leverett with a solo homer in the eighth to give Erie its first lead of the day. Dingler's ninth homer of the season put the SeaWolves on top, 5-4.
The Fightin Phils responded in the ninth. Gerson Moreno retired the first two batters but issued back-to-back walks to Wendell Rijo and Logan O'Hoppe. Ortiz then ripped a single to knot the game at 5-5.
Reading retook the lead in the tenth against Brendan White. An error from Workman allowed the free runner in AJ Graffanino to score and give the Fightin Phils a 6-5 lead.
Erie retaliated in the home half of the tenth. Myers delivered with an RBI single off of McKinley Moore to bring in the free runner in Dingler. It was Myers' second RBI of the game after fouling off eight pitches in an 11-pitch at-bat. Andrew Navigato collected his second hit of the day with a single to move Myers to third. Cabrera tapped the game-winning RBI single past the drawn-in infield to give Erie a 7-6 win.
White (4-4) earned the win. He allowed an unearned run in an inning of work, hitting a batter and striking out one.
Moore (4-3) was tagged with the loss. He gave up two runs (one earned) in a third of an inning.