SeaWolves and Ducks Split Twin Bill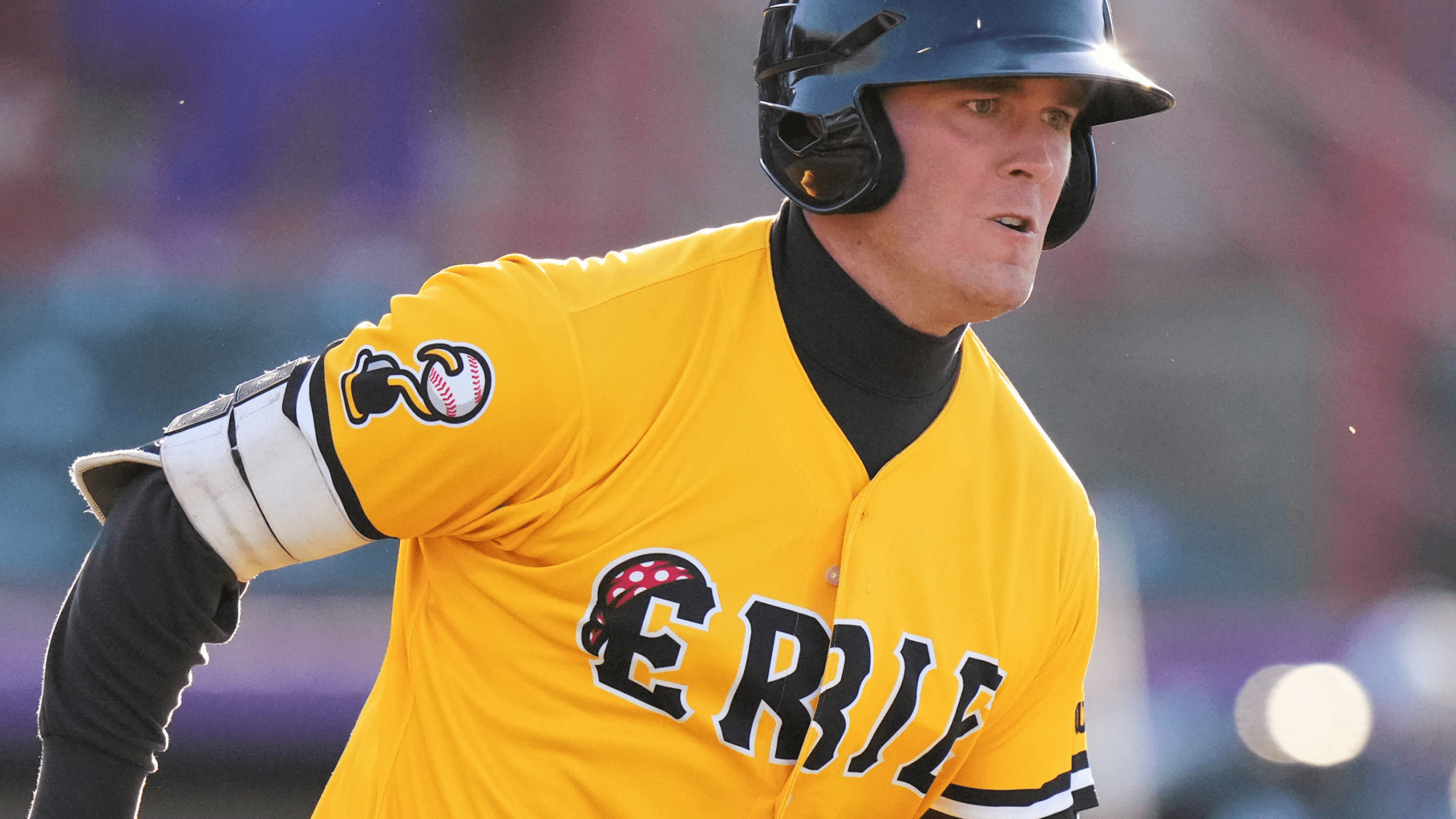 GAME TWO The SeaWolves were shut out for only the second time this season as they dropped game two of a doubleheader to the Akron RubberDucks 6-0 on Friday at Canal Park. Akron took the lead in the first inning against Erie starter A.J. Ladwig. Andruw Monasterio led off with
GAME TWO
The SeaWolves were shut out for only the second time this season as they dropped game two of a doubleheader to the Akron RubberDucks 6-0 on Friday at Canal Park.
Akron took the lead in the first inning against Erie starter A.J. Ladwig. Andruw Monasterio led off with a triple and was singled home my Richie Palacios. Akron would load the bases but the duo of Ladwig and Brad Bass navigated through only allowing the one run.
Akron extended the lead by plating runs in both the third and fourth innings against Bass. Oscar Gonzalez homered with one out in the third and Josh Rolette singled home a run in the fourth for a 3-0 lead.
The Ducks put the game out of reach in the last of the sixth against reliever Gerson Moreno. Mike Rivera singled and Will Benson walked to start the inning. With two outs, Moreno yielded a three-run home run to Chris Roller for a 6-0 lead.
Thomas Ponticelli (2-1) earned the win for Akron tossing five scoreless frames, allowing five hits with a walk and three strikeouts.
Ladwig (1-2) took the loss allowing a run on three hits with a walk and a strikeout in 0.2 innings.
Aaron Pinto hurled a pair of scoreless innings to earn his second save.
Offensively, Drew Ward led the way for Erie with a pair of hits. Josh Lester also extended his hitting streak to five straight games with a base hit.
GAME ONE
The SeaWolves won their fourth straight game, taking down the Akron RubberDucks 8-2 in game one of a doubleheader on Friday at Canal Park.
Akron took a first inning lead against Erie starter Paul Richan when Alex Call homered to left for a 1-0 lead.
Erie quickly tied the game in the second against Ducks starter Shane McCarthy. Andre Lipcius reached on an error and moved to third on a Josh Lester double. Lipcius scored on a John Valente groundout.
The 'Wolves took the lead in the third as Drew Ward delivered a two-out, two-run single plating Riley Greene and Ryan Kreidler for a 3-1 advantage.
The Ducks closed the gap in the bottom of the fourth when Call homered for the second consecutive at bats.
Richan finished his outing after four frames allowing two runs on two hits with two walks and four strikeouts in a no-decision effort.
The SeaWolves added to their lead in the fifth. They loaded the bases on an infield single from Cole MacLaren and back-to-back walks by Greene and Kreidler. Kerry Carpenter delivered an opposite-field, bases-clearing double for a 6-2 lead, chasing the Akron starter in the process. Erie re-loaded the bases against reliever DaKody Clemmer as Ward was hit by a pitch and Lester walked. Dylan Rosa singled home Carpenter and Ward making it 8-2 Erie.
Yaya Chentouf (1-0) earned the win in his Double-A debut. He hurled two scoreless innings, allowing three hits with no walks and two strikeouts.
McCarthy (0-1) took the loss allowing seven runs, six earned, on five hits with three walks and three strikeouts in four-plus innings of work.