Lester, Kreidler Drive in Runs on Saturday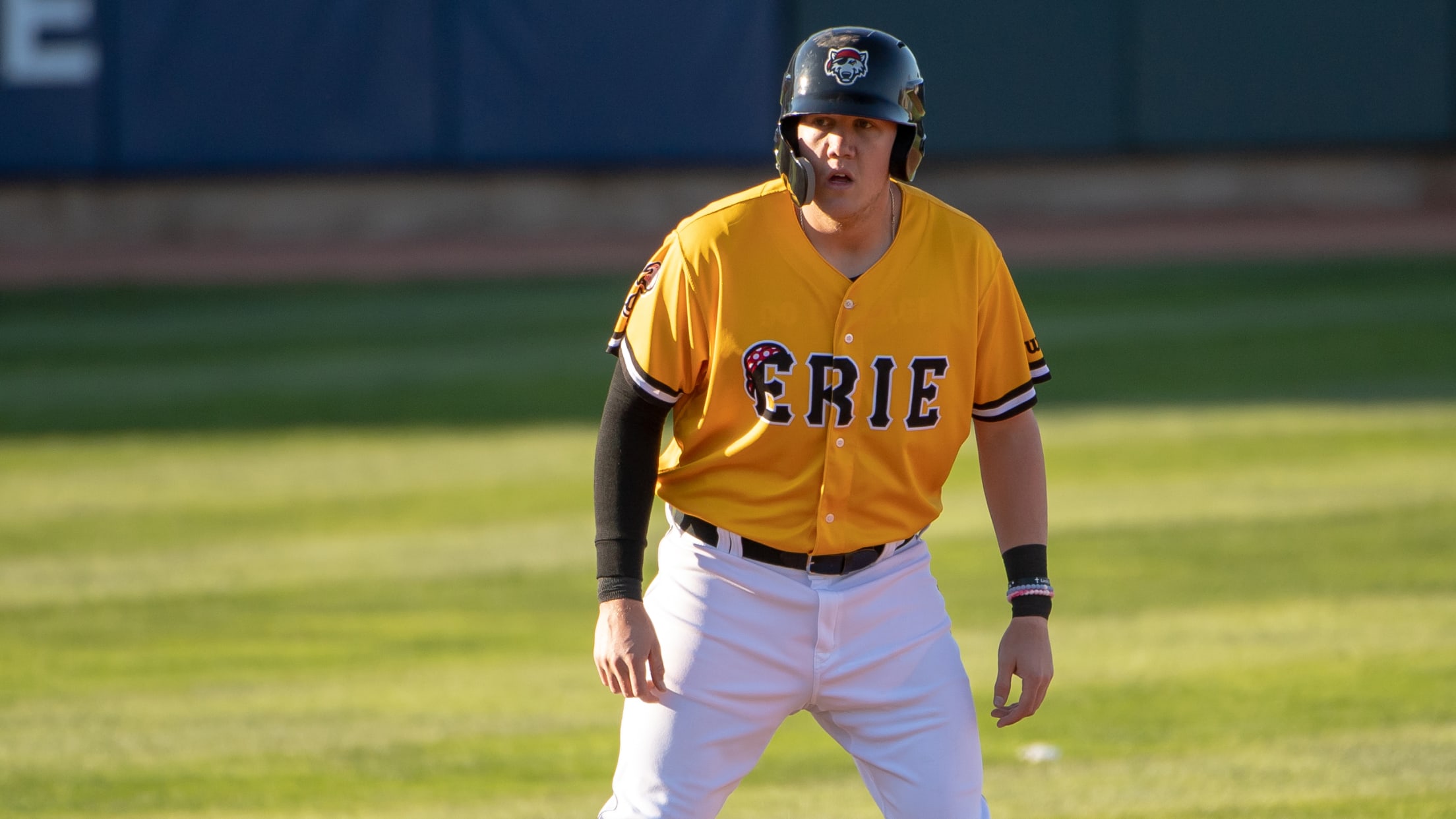 Erie's winning streak was halted at three games on Saturday afternoon at UPMC Park when the Akron RubberDucks jumped out to an early lead, eventually winning 9-2. Mark Leiter Jr. started on the mound for Erie, his first start since 2017 with the Triple-A Lehigh Valley IronPigs, and he dealt
Erie's winning streak was halted at three games on Saturday afternoon at UPMC Park when the Akron RubberDucks jumped out to an early lead, eventually winning 9-2.
Mark Leiter Jr. started on the mound for Erie, his first start since 2017 with the Triple-A Lehigh Valley IronPigs, and he dealt with a handful of baserunners in just over three innings of action. Will Benson slapped his first home run of the season to right field in the second inning, and Akron plated another run later in the frame when Tyler Freeman grounded a single to right for an RBI. Leiter (1-1) kept Akron off of the board from there, but Joe Navilhon ran into trouble in relief.
The first four Akron batters reached base in the fifth inning against Navilhon, and eventually two more runs came to score in the frame. Cale Coshow was summoned from the bullpen with the bases loaded and only one out, and the towering right-hander earned an immediate double play to end the scare. Coshow tossed two more scoreless frames for another quality outing in the series.
Billy Lescher took over for Coshow at the start of the eighth inning, but surrendered a first pitch home run to Marcos Gonzalez to open his outing. Akron pressured Lescher to in the ninth inning too, when the first four batters reached base for the second time in the game, with all four runners scoring. Ethan DeCaster was the last arm out of the Erie bullpen in the game, finishing off the ninth inning for Erie.
Akron starter Shane McCarthy came just shy of earning the win; he only pitched 4.2 innings. McCarthy only allowed one base hit and struck out 11 batters in the outing.
Erie trailed 4-0 after five innings, but they found brief success against the first Akron reliever out of the bullpen, Skyler Arias. Kona Quiggle drew a leadoff walk in the sixth inning and later scored on a single by Ryan Kreidler. Akron opted for another pitching change with two baserunners and no outs, and Jake Miednik ended up stranding both. Miednik (1-0) Struck out five batters in just two innings of work. Josh Lester went yard for the second straight night when he launched a solo home run to right field to lead off the ninth inning.
Erie set a pair of unfortunate season watermarks in the loss. The nine runs and 17 hits from Akron are the most allowed by the Erie pitching staff, Erie's four hits are the fewest they have managed, and the 16 strikeouts by Erie batters is the most they've suffered at UPMC Park.
Erie can still win the six-game series tomorrow afternoon, when they play the final game of the set with Akron. First pitch is scheduled for 1:35 PM.