AquaSox 2020 Coaching Staff Named
Boyd, Ronick, Mickelson & Lee set to return to Funko Field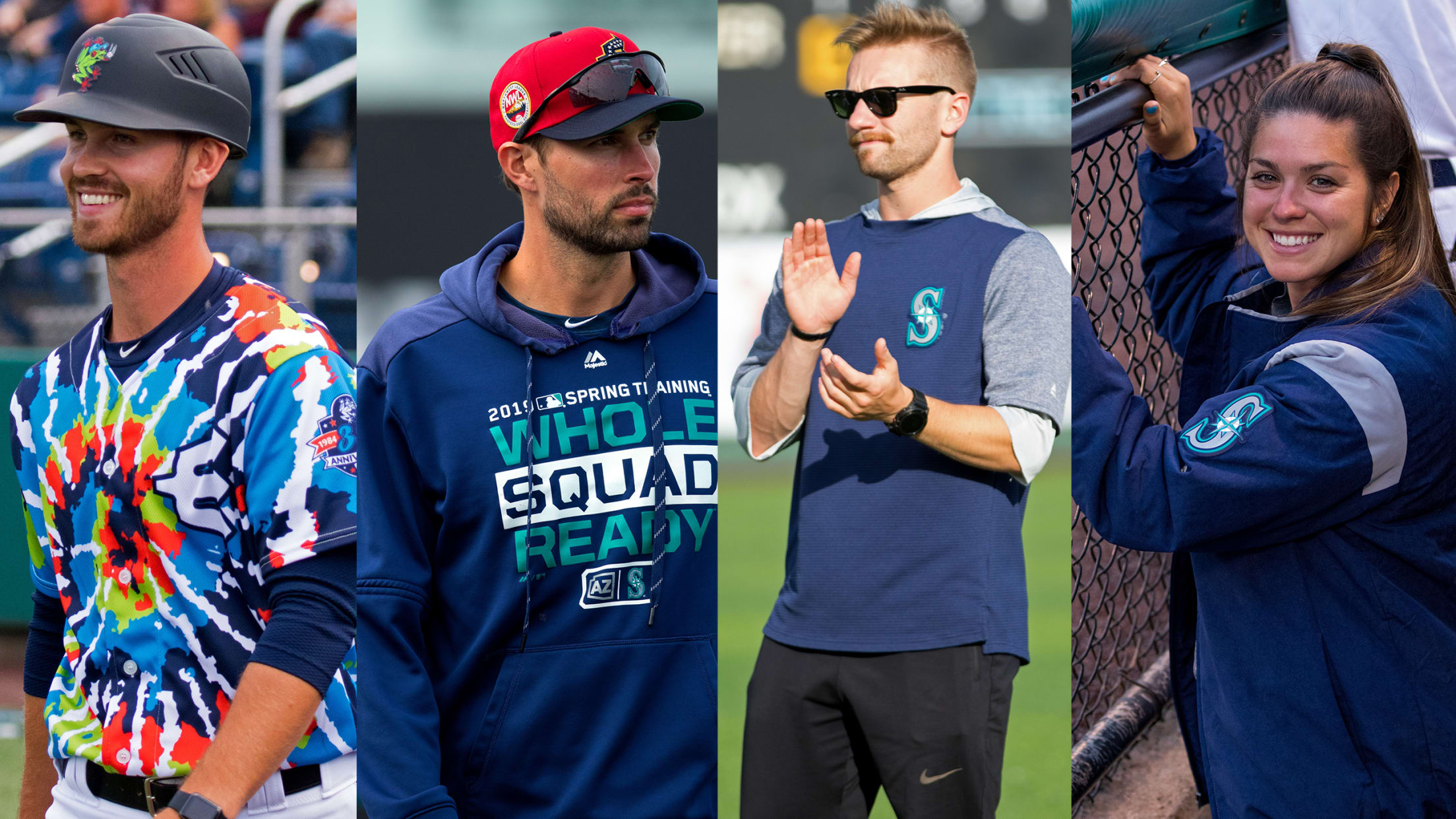 EVERETT, Wash. - The Everett AquaSox are proud to announce their coaching staff for the 2020 Northwest League season. Louis Boyd is returning for his second season as manager along with pitching coach Ari Ronick. Michael Fransoso will be joining the AquaSox staff as the hitting coach while both Brennan
EVERETT, Wash. - The Everett AquaSox are proud to announce their coaching staff for the 2020 Northwest League season. Louis Boyd is returning for his second season as manager along with pitching coach Ari Ronick. Michael Fransoso will be joining the AquaSox staff as the hitting coach while both Brennan Mickelson and Amanda Lee will be returning as the athletic trainer and performance specialist, respectively.
"It's exciting to have the majority of our coaching staff return to Funko Field for 2020," said AquaSox General Manager Danny Tetzlaff. "They'll provide great leadership for our players as they continue their baseball careers."
The Mariners drafted Boyd in the 24th round of the 2017 draft after playing at the University of Arizona. That year, he played for three minor league teams, including six games with the AquaSox. In 2018, he made appearances in both Clinton and Modesto before transitioning into a coaching position with Modesto for the 2019 season. He later joined the 'Sox in mid-July, helping the team finish the regular season with a 37-39 record.
Ari Ronick is entering his second year with the Mariners organization, returning as the AquaSox' pitching coach. The San Francisco Giants drafted Ronick in the 12th round of the 2008 draft, sending him to play an entire season in the Northwest League with the Salem-Keizer Volcanoes. Ronick spent five years in the minor leagues.
Michael Fransoso is beginning his first year with the AquaSox as the hitting coach. Drafted in 2013 by the Pittsburgh Pirates, Fransoso traveled between the Jamestown Jammers, West Virginia Power and Bradenton Marauders from 2013 until 2015. He also spent two seasons with both the Rockland Boulders and the Somerset Patriots before accepting a coaching position with the Mariners organization.
Brennan Mickelson is entering his second year with the AquaSox as the performance specialist. Mickelson graduated from Washington State University and interned for the Seattle Mariners before joining the Frogs for the 2019 season.
Amanda Lee is returning for her second season with the Mariners organization as the AquaSox' athletic trainer. Lee is an alumna of the University of Tulsa and prior to working with the 'Sox, she was a certified athletic trainer with the Los Angeles Dodgers at their complex in Glendale, Arizona. Upon joining the Mariners organization, she became the first female field staff member in franchise history.
The Everett AquaSox' 2020 home opener is set for Monday, June 22 at 7:05 p.m. against the Vancouver Canadians. Fans can place deposits for 2020 full-season tickets, mini-plans, picnics or group outings by calling 425-258-3673 or visiting the AquaSox Front Office at 3802 Broadway in Everett.
About the Everett AquaSox
The Everett AquaSox have been the Seattle Mariners' short-season single-A affiliate since 1995, offering affordable entertainment for families in the Pacific Northwest. To keep up with the Frogs, follow us on Instagram and Twitter, like us on Facebook or visit AquaSox.com.