AquaSox Can't Overcome Early Deficit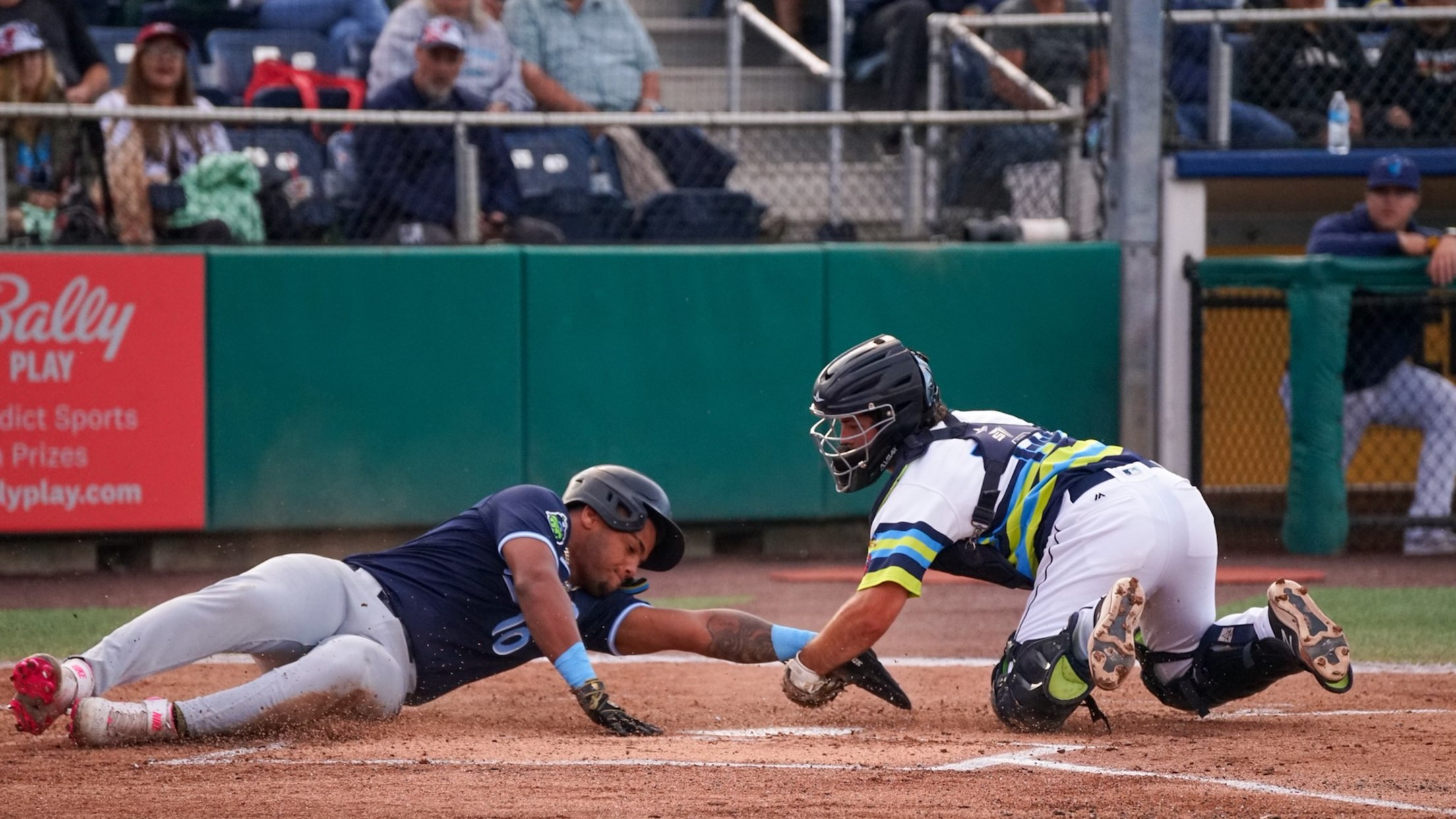 EVERETT, WA: The AquaSox fell 6-2 in game three of their series against the Hillsboro Hops at Funko Field. Hops starting pitcher Jamison Hill cruised through 6.0 innings to get the win while Frogs starter Jimmy Joyce took the loss. Joyce had trouble getting out of the first couple of
EVERETT, WA: The AquaSox fell 6-2 in game three of their series against the Hillsboro Hops at Funko Field. Hops starting pitcher Jamison Hill cruised through 6.0 innings to get the win while Frogs starter Jimmy Joyce took the loss.
Joyce had trouble getting out of the first couple of innings, allowing two runs in the first and two runs in the second. Hops shortstop Ryan Bliss scored on a close play at the plate in the first inning to give Hillsboro an early 1-0 lead. After a wild pitch from Joyce, the Hops increased their lead to 2-0.
Bliss was not done for the night as he hit a two-run home run in the top of the second inning to extend Hillsboro's lead. Bliss would finish the game 3-5 with three runs scored, two runs batted in and two stolen bases.
Everett was able to cut the lead in half in the bottom of the third inning. With a pair of runners on base, cleanup hitter Robert Perez, Jr doubled off the wall in left center field scoring both Trent Tingelstad and Victor Labrada to pull the Sox within in two, but that is as close as they would get.
Hillsboro added on two more runs in the top of the fifth inning which concluded the scoring. Labrada and Alberto Rodriguez each had a pair of hits for the AquaSox.
The AquaSox will be at home again tomorrow night at 7:05pm PDT for game four of the series against Hillsboro. It's Funko Friday and the team will be giving away a jumbo Funko Freddy Pin.
PICTURED ABOVE: Ty Duvall
PHOTO CREDIT: David Herold
ABOUT THE EVERETT AQUASOX:
The Everett AquaSox are the High-A affiliate of the Seattle Mariners who were ranked number one by Baseball America's 2022 Organization Talent Rankings. Group tickets, BBQ outings and ticket packages for the 2022 season are selling fast but still available for purchase. For more information on how you can be a part of our team this season call our office at (425) 258-3673 or visit AquaSox.com for more information.