2020 Minor League Baseball season shelved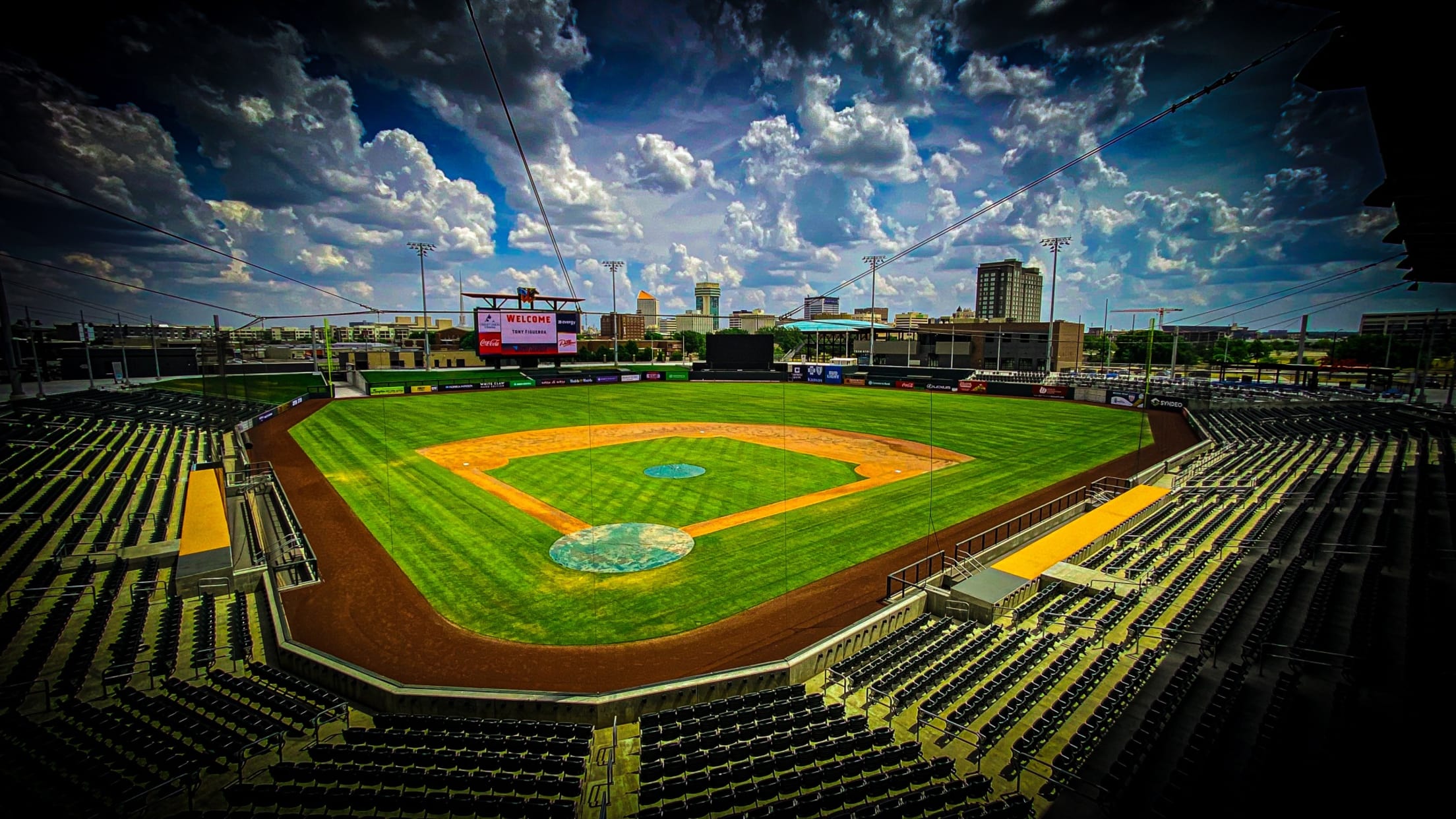 ST. PETERSBURG, Fla. -- Major League Baseball™ (MLB™) has informed Minor League Baseball™ (MiLB™) that it will not be providing its affiliated Minor League teams with players for the 2020 season. As a result, there will not be a Minor League Baseball season in 2020. "These are unprecedented times for
Did you know? Florida State League edition
Unique facts for each of the Class A Advanced circuit's 12 clubs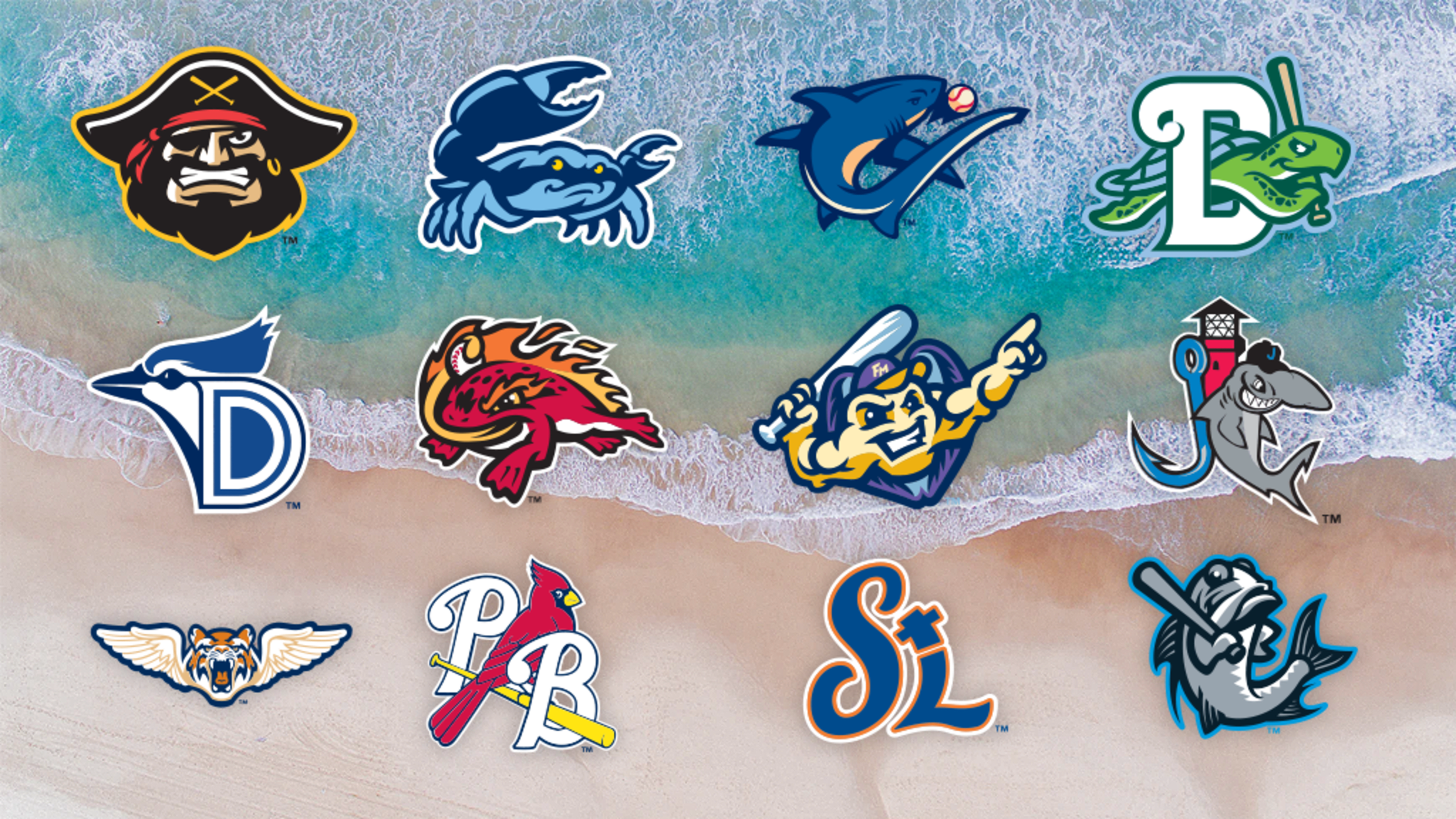 When it comes to size, scope and longevity, few, if any, sporting bodies can rival Minor League Baseball. With 160 teams in nearly as many markets, there are innumerable nooks and crannies to explore. This marks the eighth installment in a 14-part series dedicated to such explorations, providing one unique,
FSL announces Covid-19 relief efforts in all cities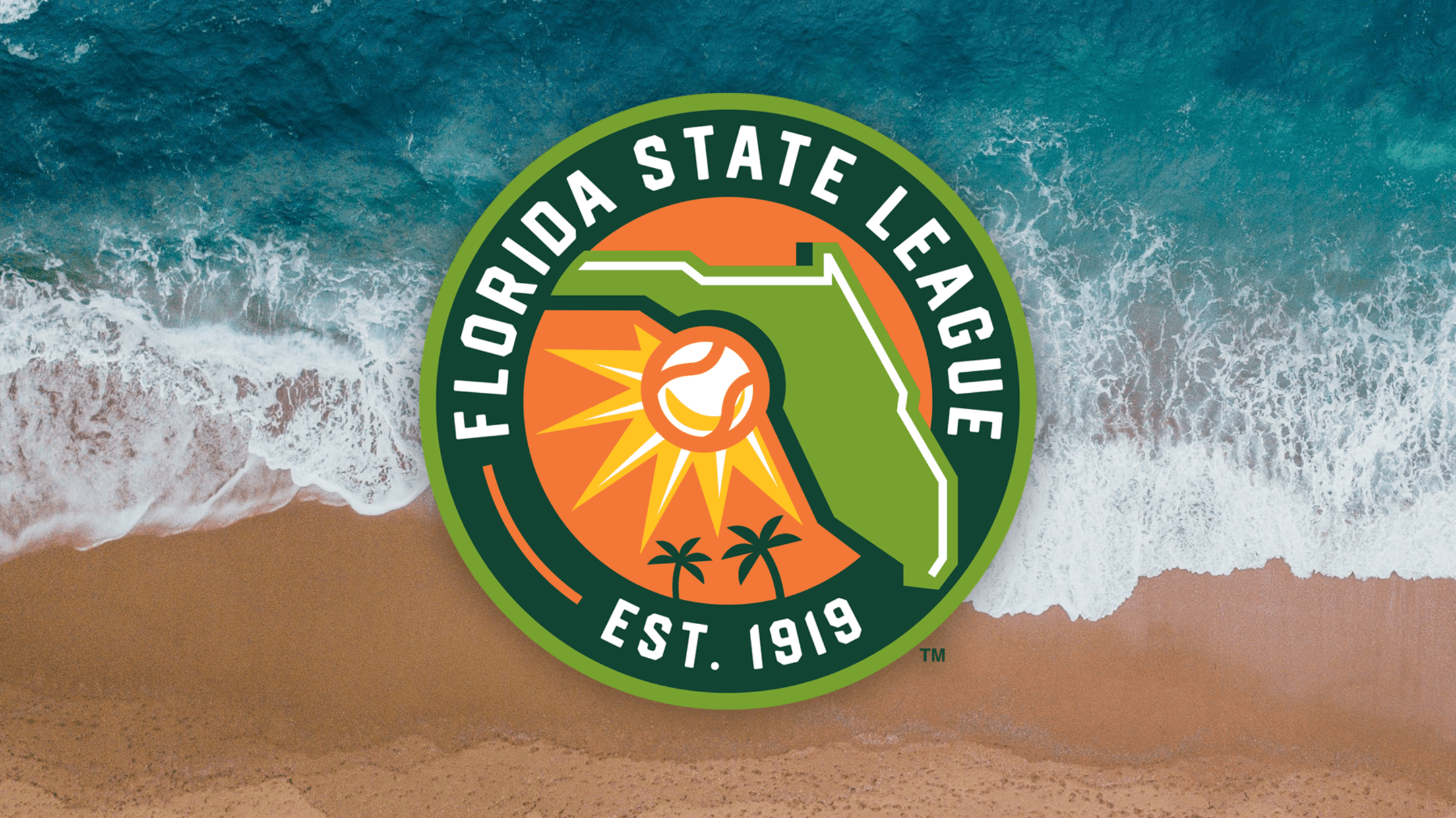 Today the Florida State League announced that all its member teams will be participating in a League wide effort to support Covid-19 relief. The 12 teams have partnered with LiveSource to set up an auction site that will make bidding for auction items a simple and efficient process. The collectible
Mussels come up mighty during COVID-19 testing
FSL club serves lunch to state workers, provides food for charities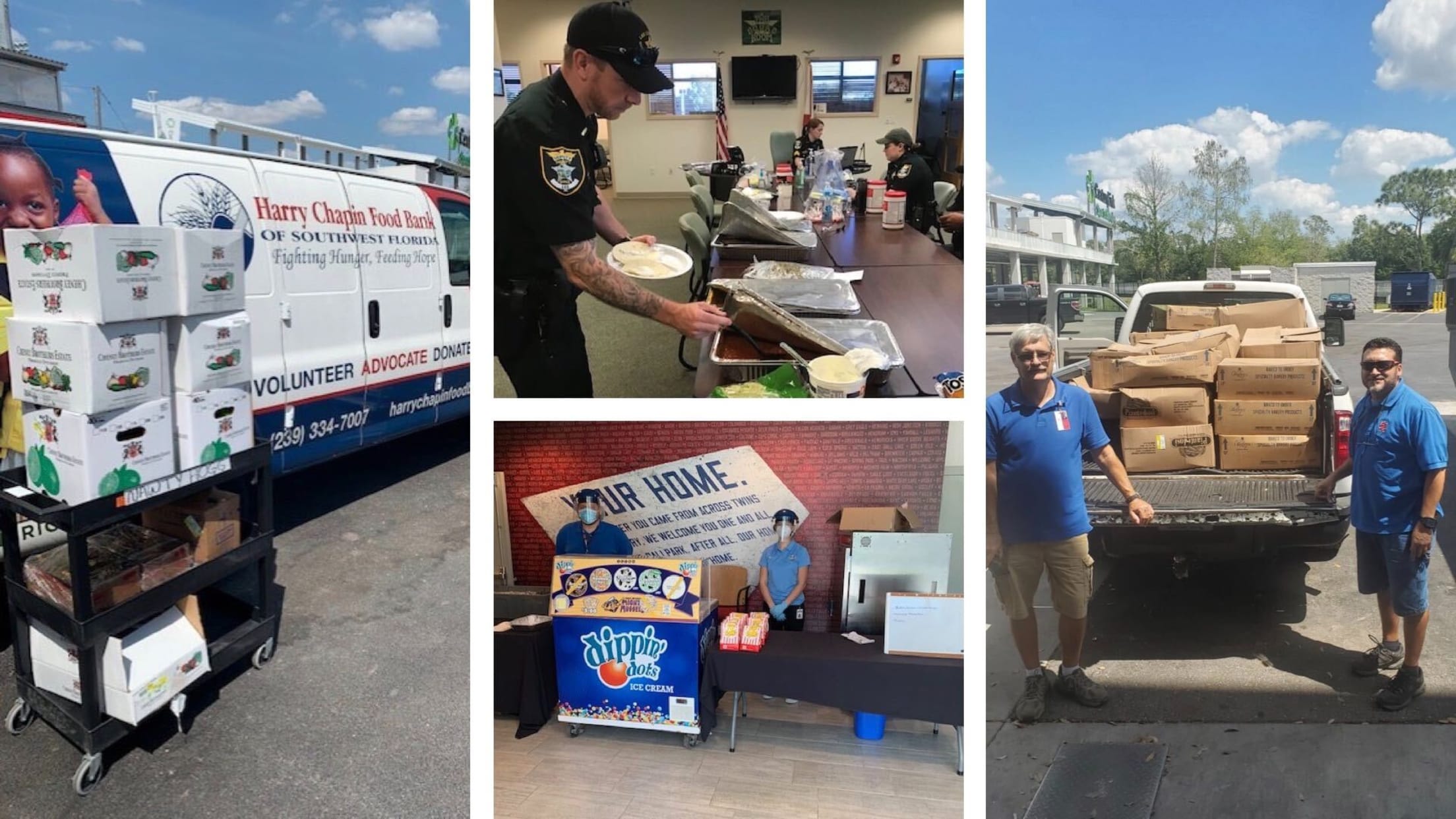 FORT MYERS, Florida -- Things were finally starting to get back to a semblance of normal for general manager Judd Loveland and employees of the Fort Myers Mighty Mussels. After a month of working from home due to the statewide shutdown from the COVID-19 pandemic, Loveland began going back into
Florida State League All-Star Game cancelled
League president cites safety of fans, players, staff in decision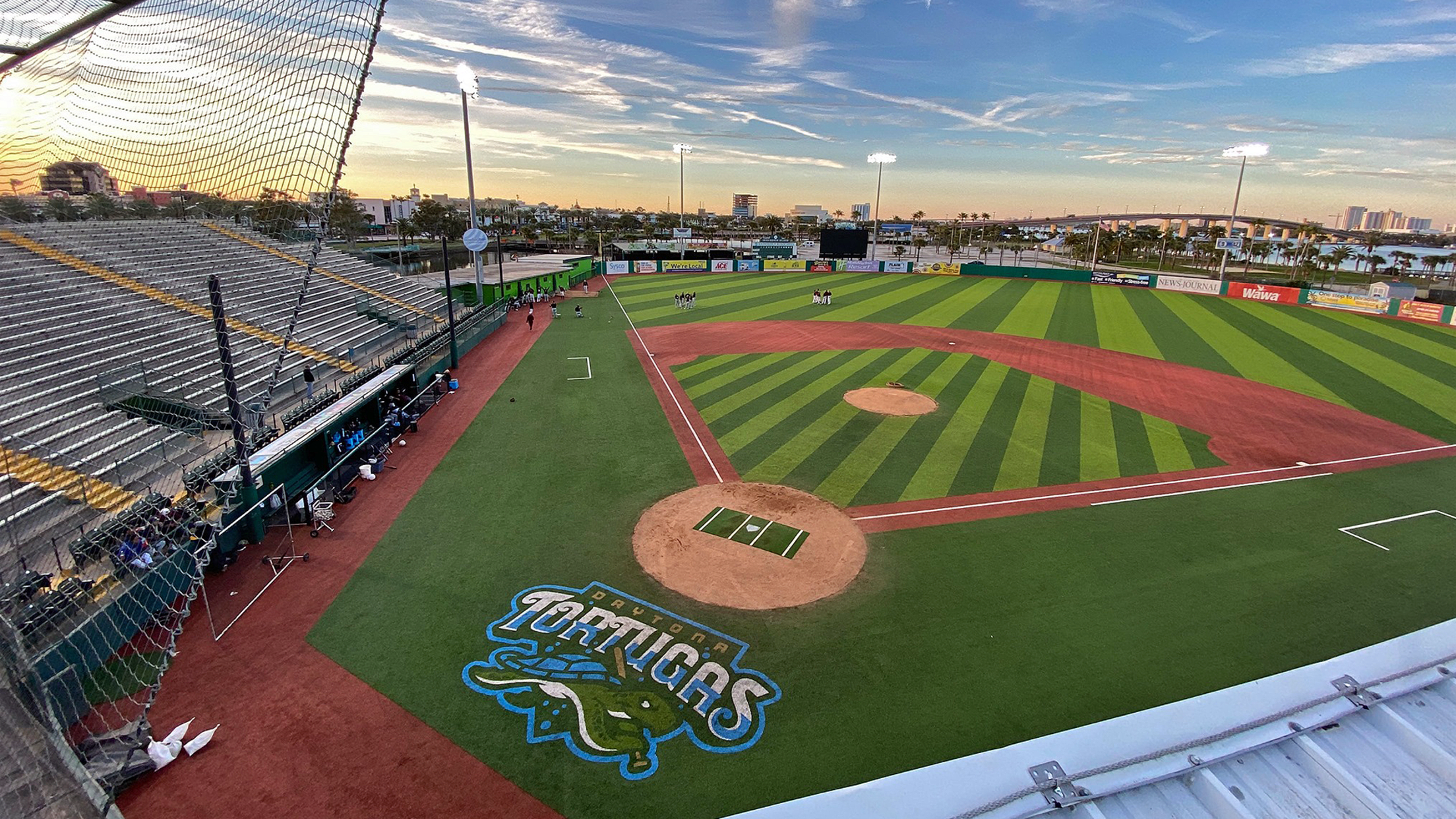 The Florida State League announced today that the 2020 Florida State League All-Star Game, hosted by the Daytona Tortugas and scheduled for June 23 at Historic Jackie Robinson Ballpark has been cancelled due to the Coronavirus pandemic.
A message from Pat O'Conner
MiLB president/CEO: Season will start when experts say it's safe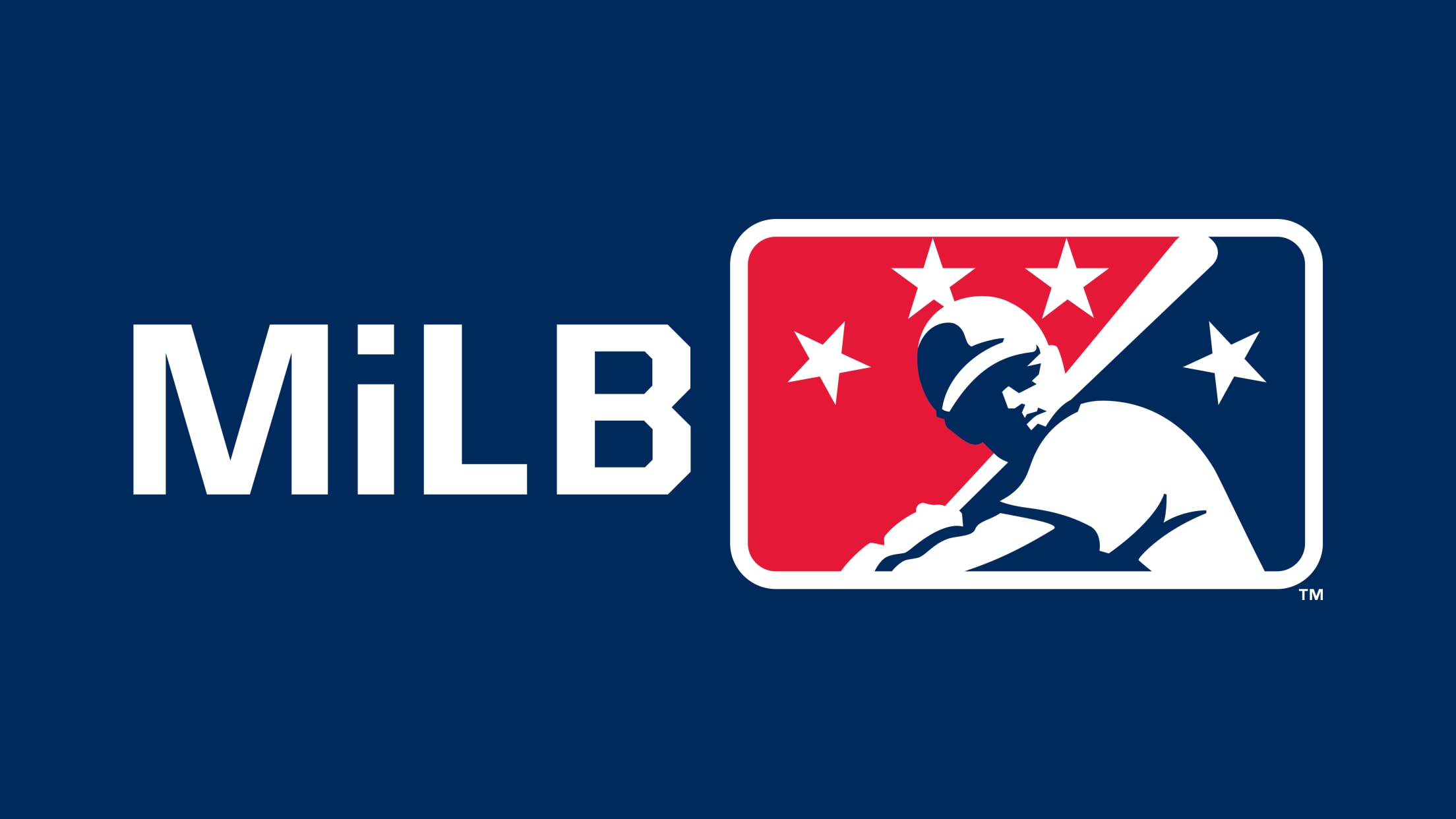 March 13, 2020Dear Minor League Baseball Fans,As you may be aware, with the closure of Spring Training camps in Arizona and Florida in response to the coronavirus outbreak across the country, the Minor League Baseball season will not start on April 9 as planned.
Florida State League statement on coronavirus outbreak
Reynolds says circuit is 'following the guidelines' from MiLB
Florida State League President Terry Reynolds said "The FSL will be following the guidelines as outlined in the statement issued by MiLB and as we receive additional guidance we will provide it to our fans."
Florida State League Hall of Fame Event and Fall Meetings coming to Jupiter in October
Palm Beach, Jupiter to host 2020 meetings, HOF dinner
The Jupiter Hammerheads and Palm Beach Cardinals will serve as hosts for the 2020 Florida State League Fall Meetings & Hall of Fame Dinner. This will be the first time West Palm Beach hosts the distinguished meetings after Clearwater served as the hosting site since 2015.The League Fall Meetings will
Florida State League launches new logo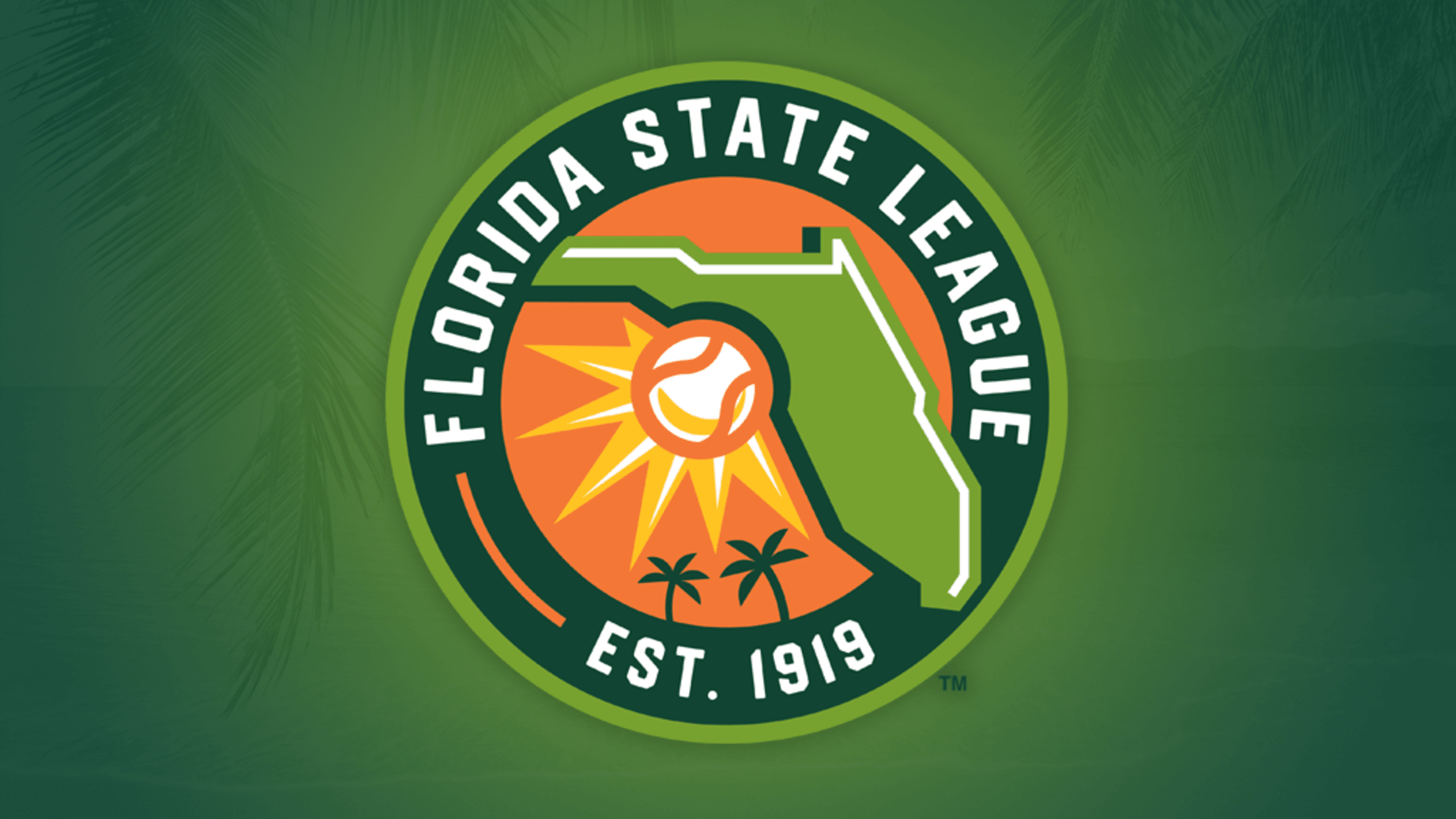 Clearwater, Fla. -- On Thursday, the Florida State League released a new look for the circuit as it enters its 101st year.The new Florida State League logo features a baseball sunburst over a silhouette of the Sunshine State in colors that are frequently associated with Florida and was created by
Miracle morph into the Mighty Mussels
New Fort Myers name, logos revolve around brawny bivalves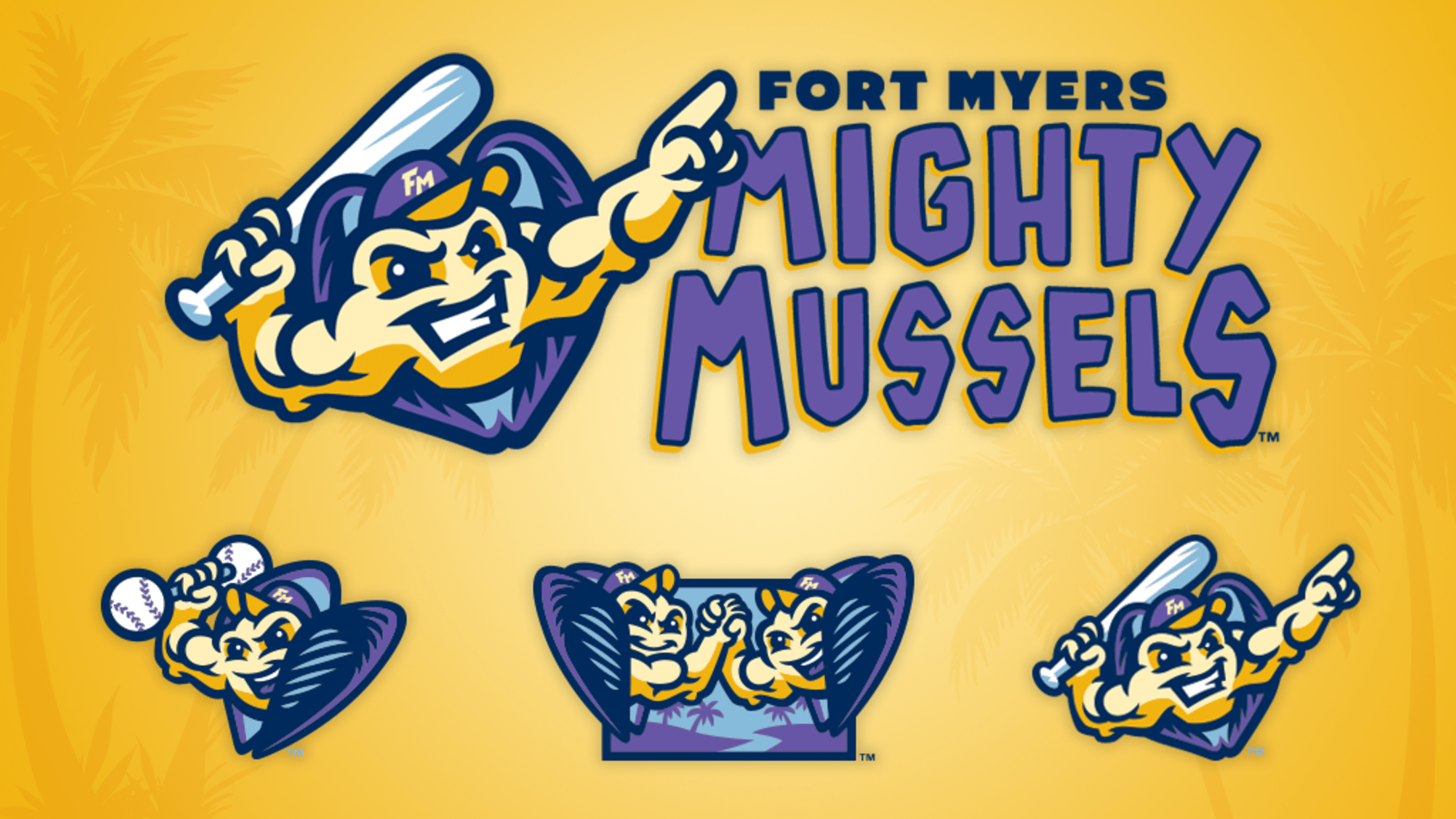 After 28 seasons as the Miracle, Fort Myers' Florida State League team is coming out of its shell. The Mighty Mussels have washed ashore. The Fort Myers Mighty Mussels name was unveiled to the public during a ballpark news conference Tuesday morning, alongside a logo set featuring the titular brawny bivalves
Twins' Costello found dead in New Zealand
Infield prospect was set to play in Australian Baseball League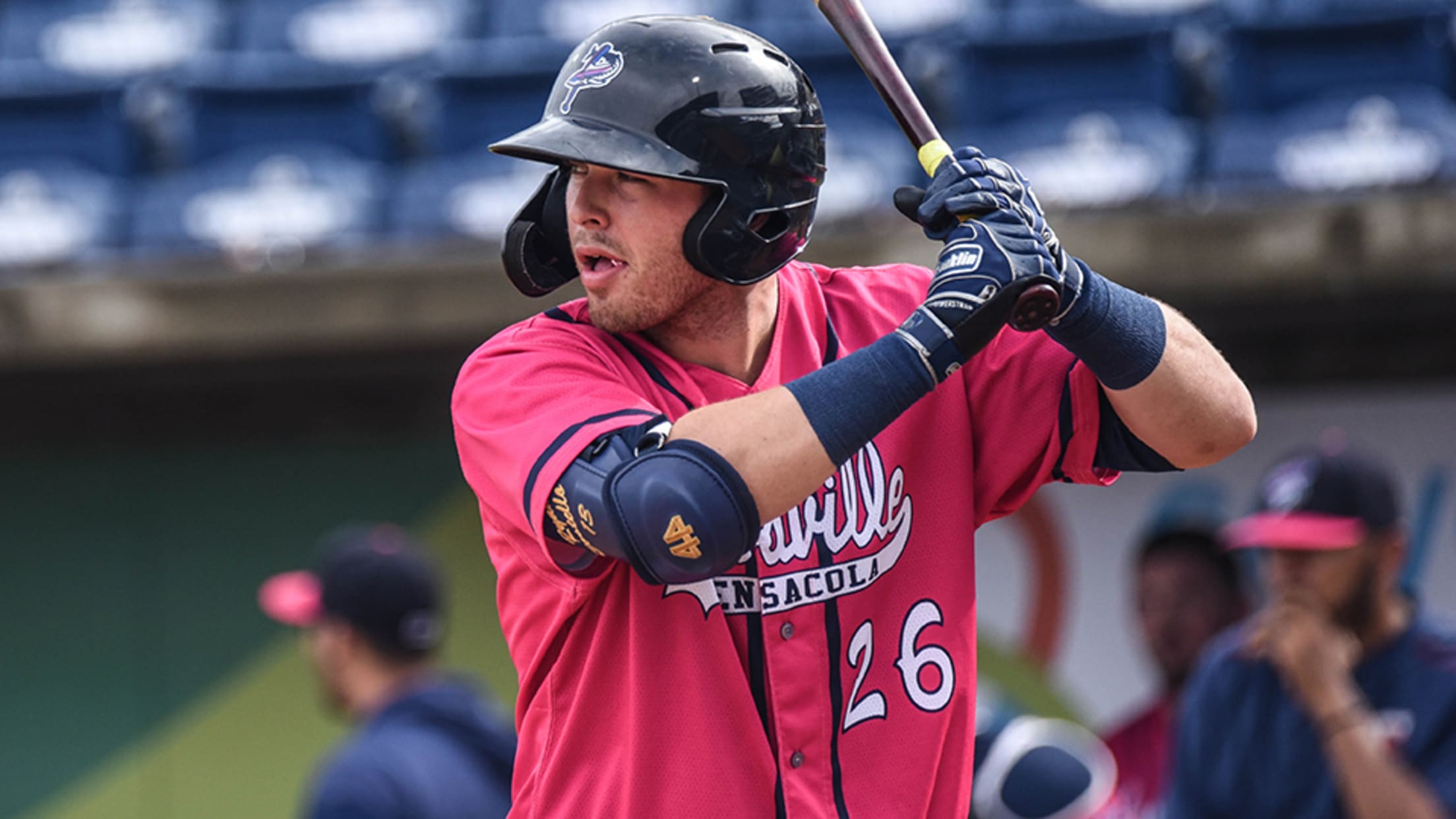 Minnesota Twins infield prospect Ryan Costello died overnight in Auckland, New Zealand, his Australian Baseball League team announced early Monday. He was 23.
Reynolds named FSL President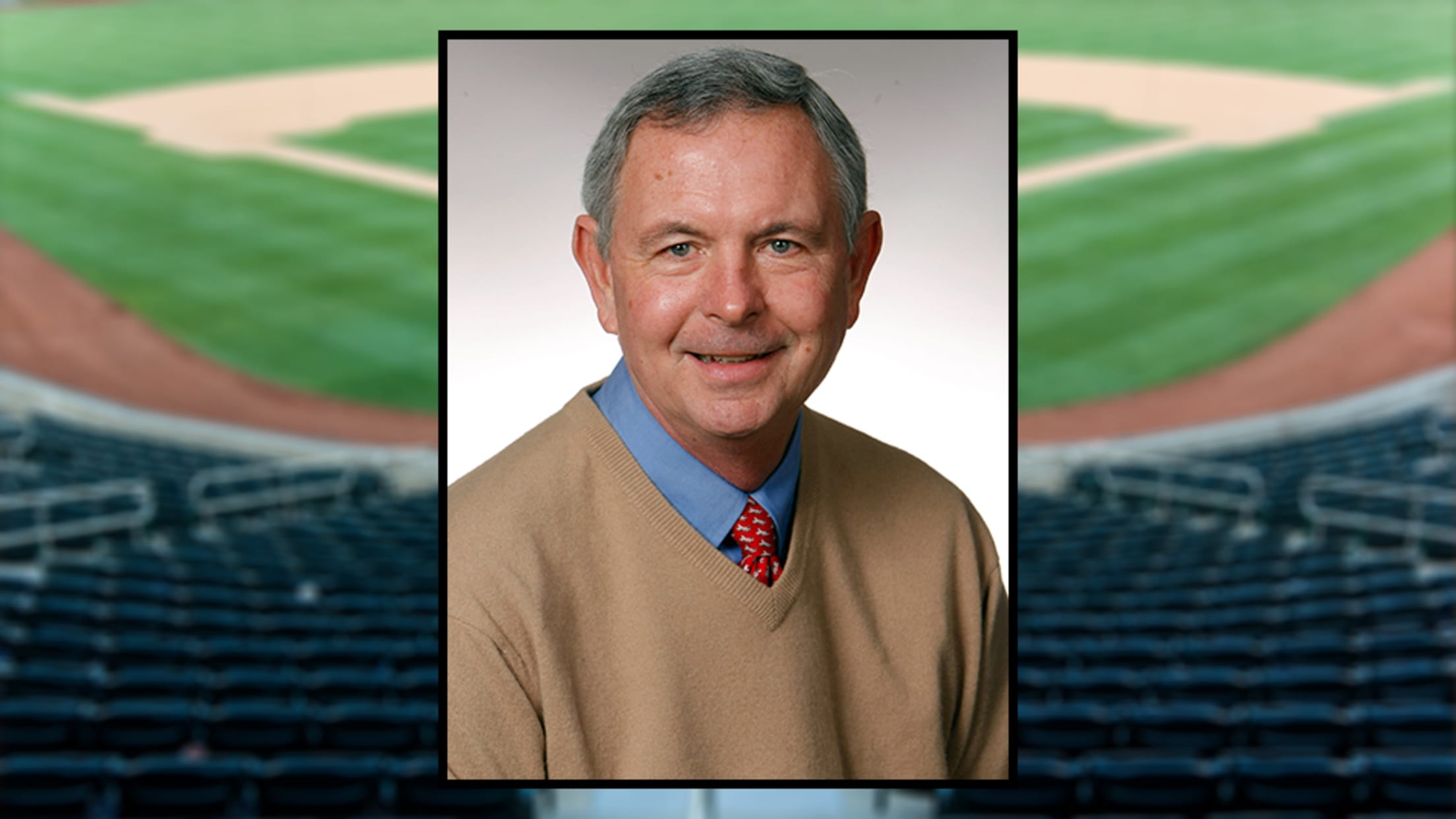 CLEARWATER, Fla. -- The Florida State League today announced longtime baseball executive Terry Reynolds will become the league's new president on Jan. 1, 2020. Reynolds will take over for retiring league president Ken Carson, who ran the league for the past five seasons.Reynolds, who has served as special assistant to
Larnach caps season with Twins' honor
No. 78 overall prospect starred at two levels in first full season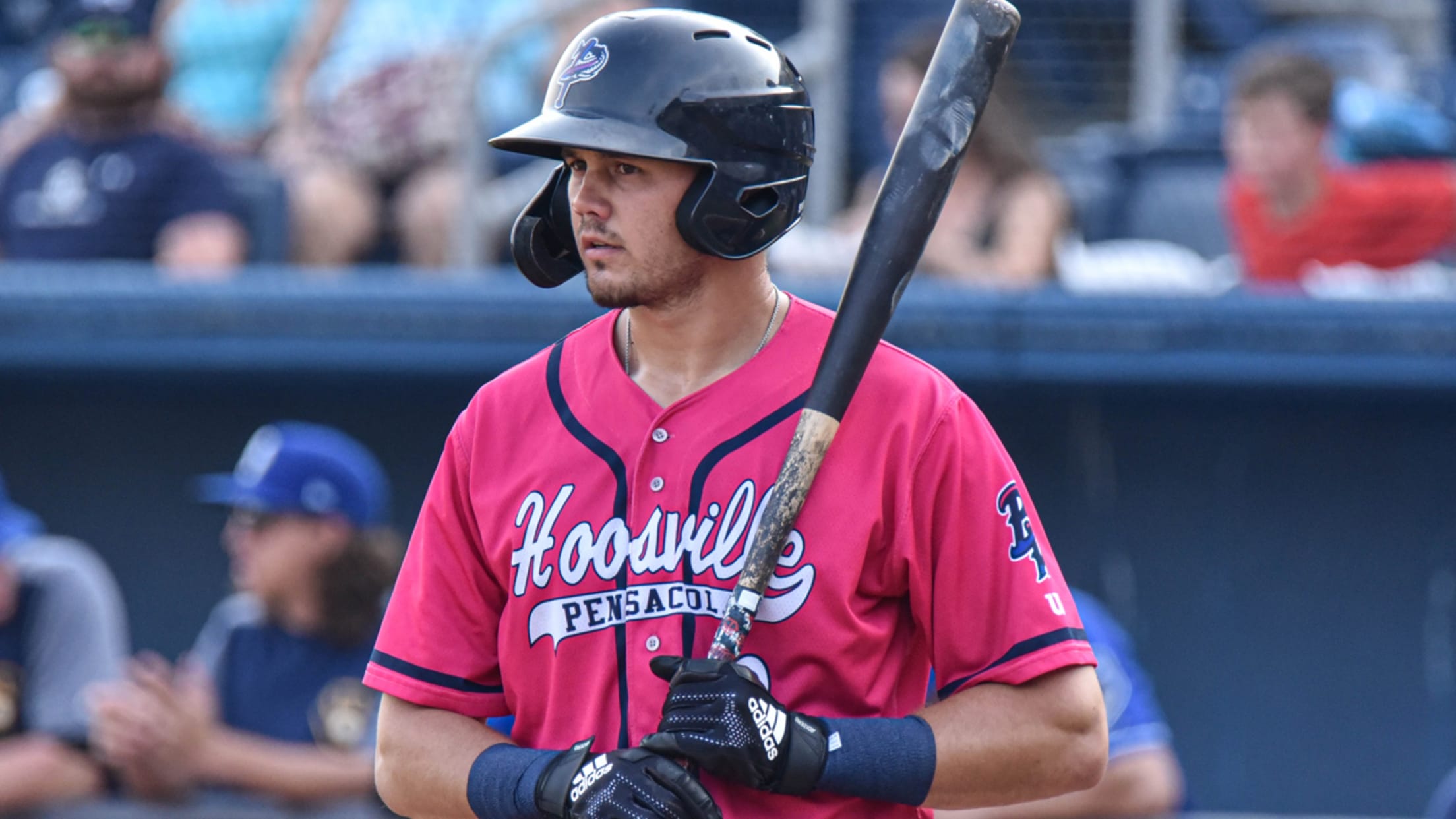 Trevor Larnach burned his way through two Minor League levels in his first full professional season, capturing midseason and end-of-season All-Star recognition as well as the Florida State League's MVP award. With the campaign in the books, he added to his haul Sunday.The Twins named MLB.com's No. 78 overall prospect their 2019
FSL announces 2019 executive awards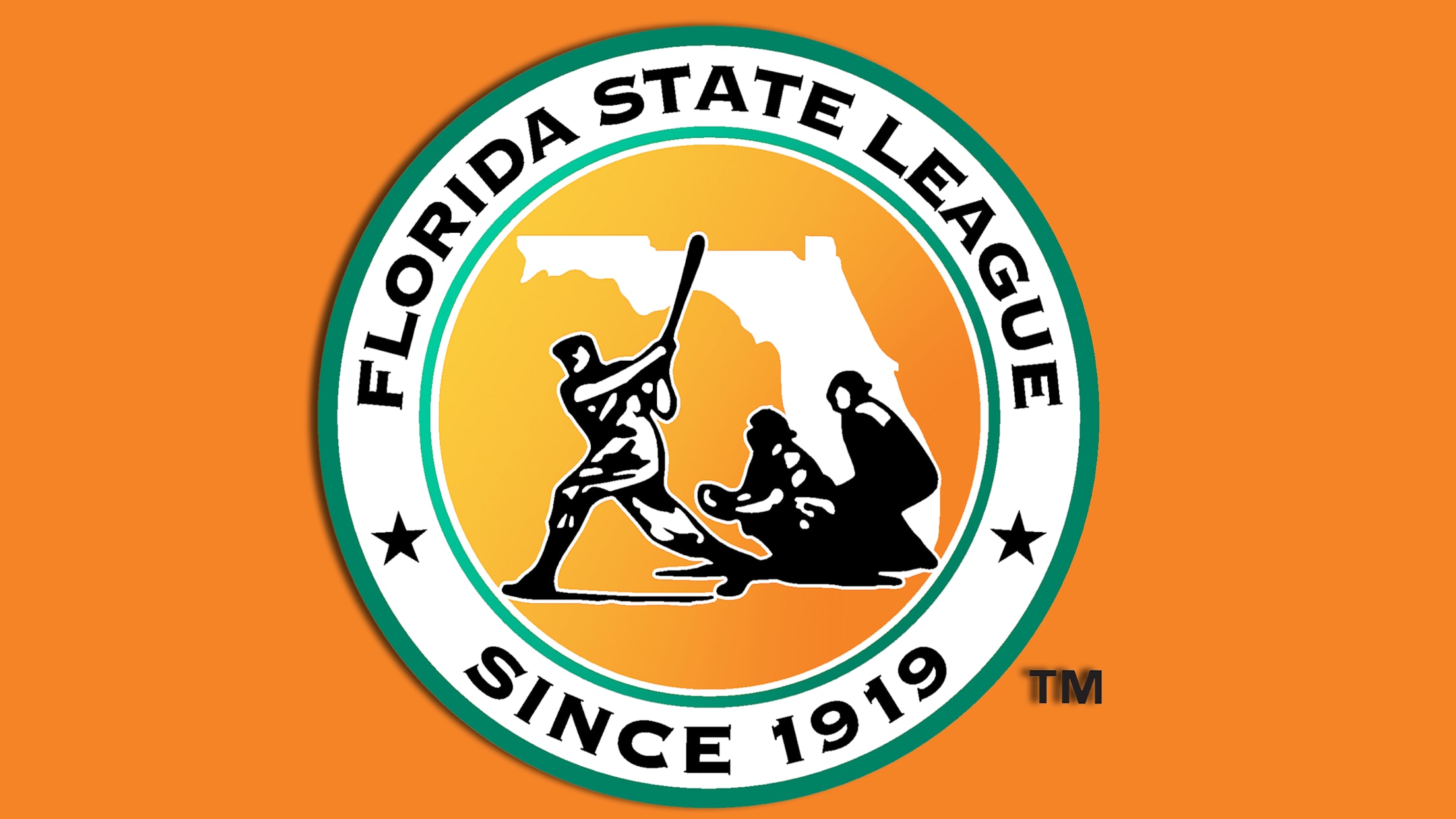 CLEARWATER, Florida -- Florida State League President Ken Carson and the FSL Awards Committee today announced the winners of the 2019 Florida State League Annual Awards.CHUCK MURPHY EXECUTIVE OF THE YEAR: Andrew Seymour, General Manager of the Palm Beach Cardinals, has been named the Executive of the Year Award winner
FSL cancels weekend series, 2019 playoffs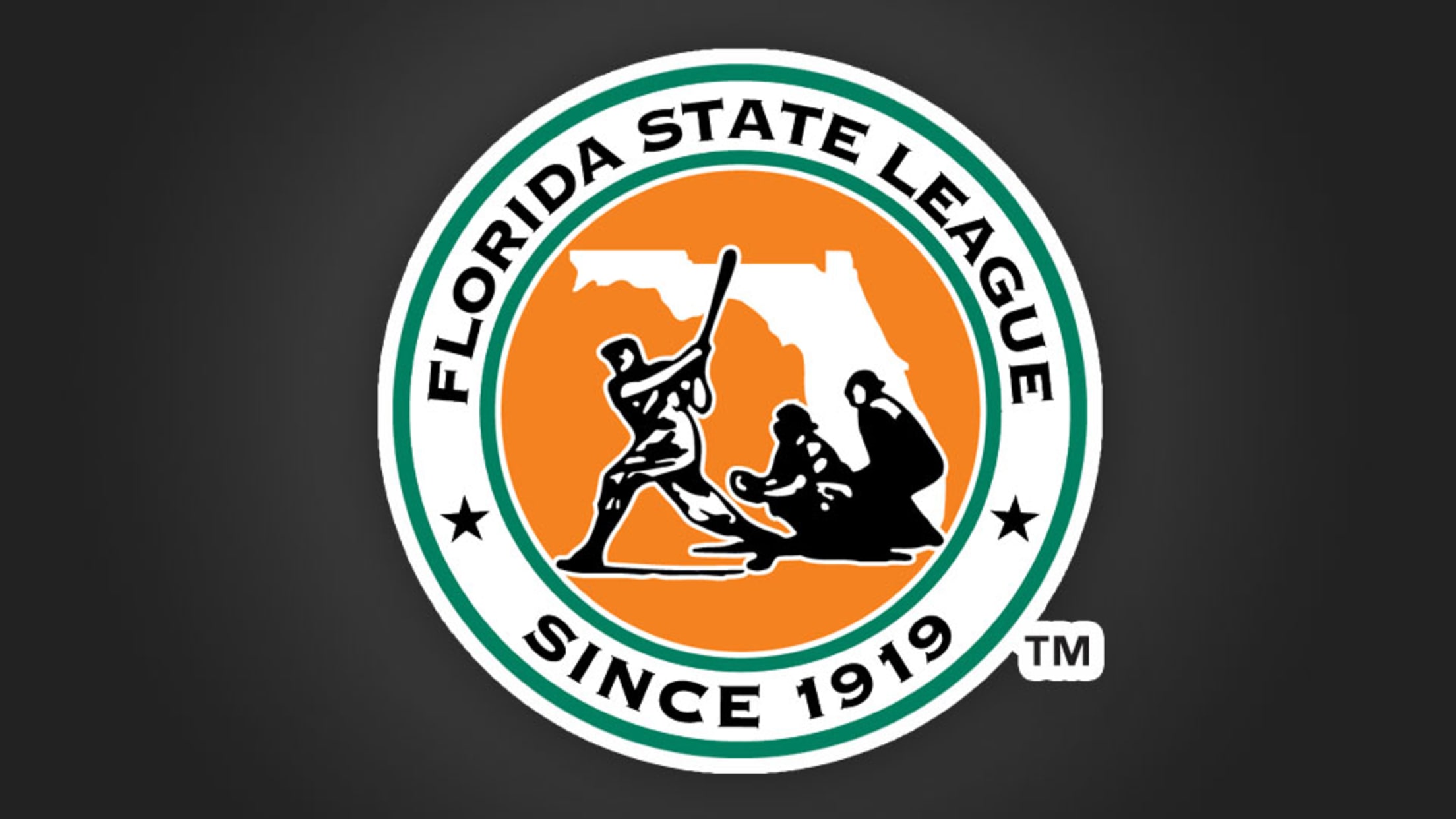 Florida State League President Ken Carson announced today that the Florida State League final weekend series and postseason will be canceled because of the threat of Hurricane Dorian's potential impact."This was a tough decision to make," said Carson. "The safety of our players, staff, umpires and fans are top priority
Larnach, Romero grab top FSL awards
Miracle slugger, Crabs righty lead end-of-season All-Stars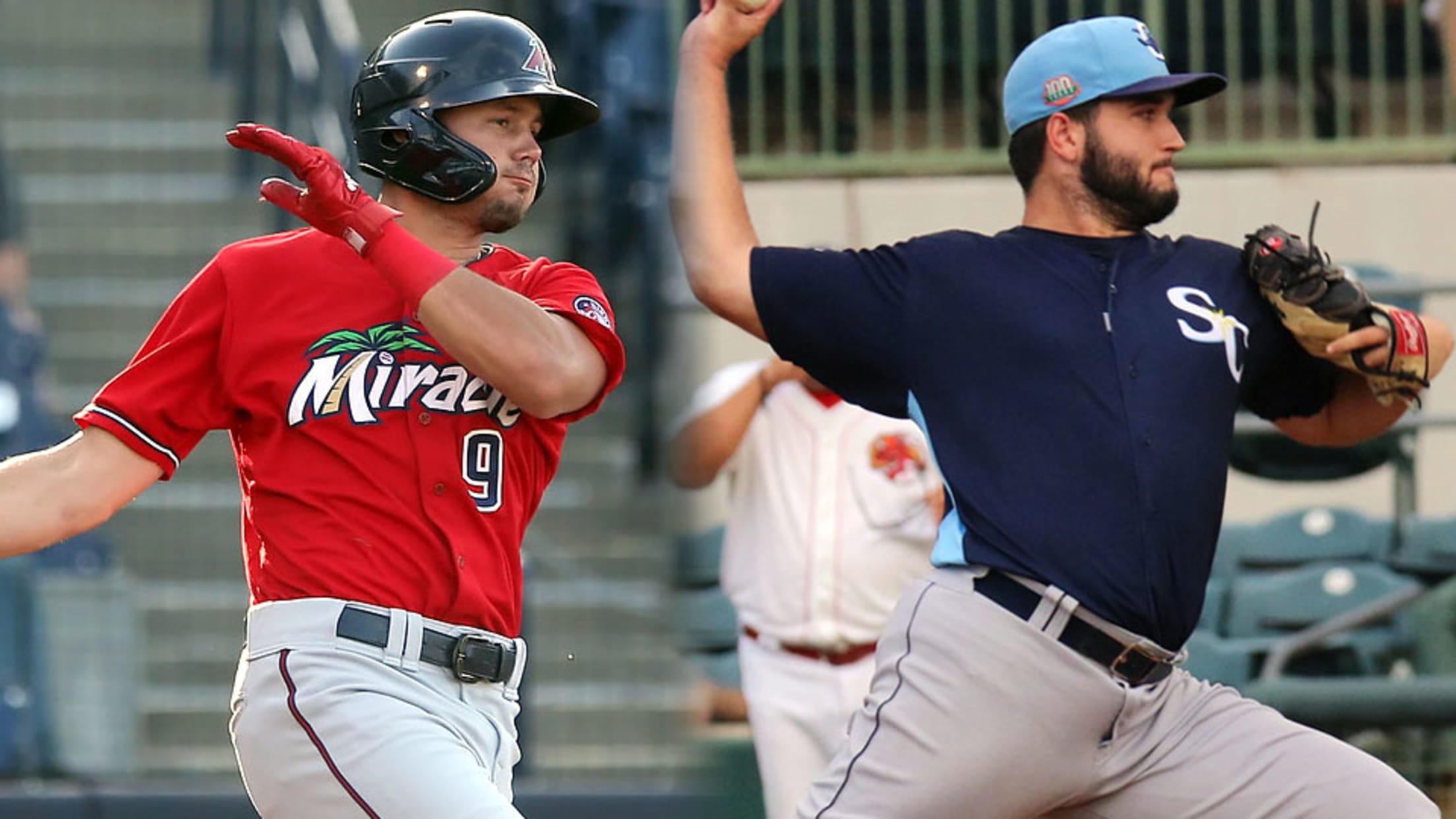 The Florida State League may be known as a pitchers' league, but the biggest names on this year's list of honorees are reserved for those on the hitting side.Twins outfielder Trevor Larnach (Fort Myers) and Rays right-hander Tommy Romero (Charlotte) were named Player and Pitcher of the Year, respectively, as
Balazovic puts up five zeros for Miracle
Twins No. 4 prospect takes no-no into fifth, strikes out nine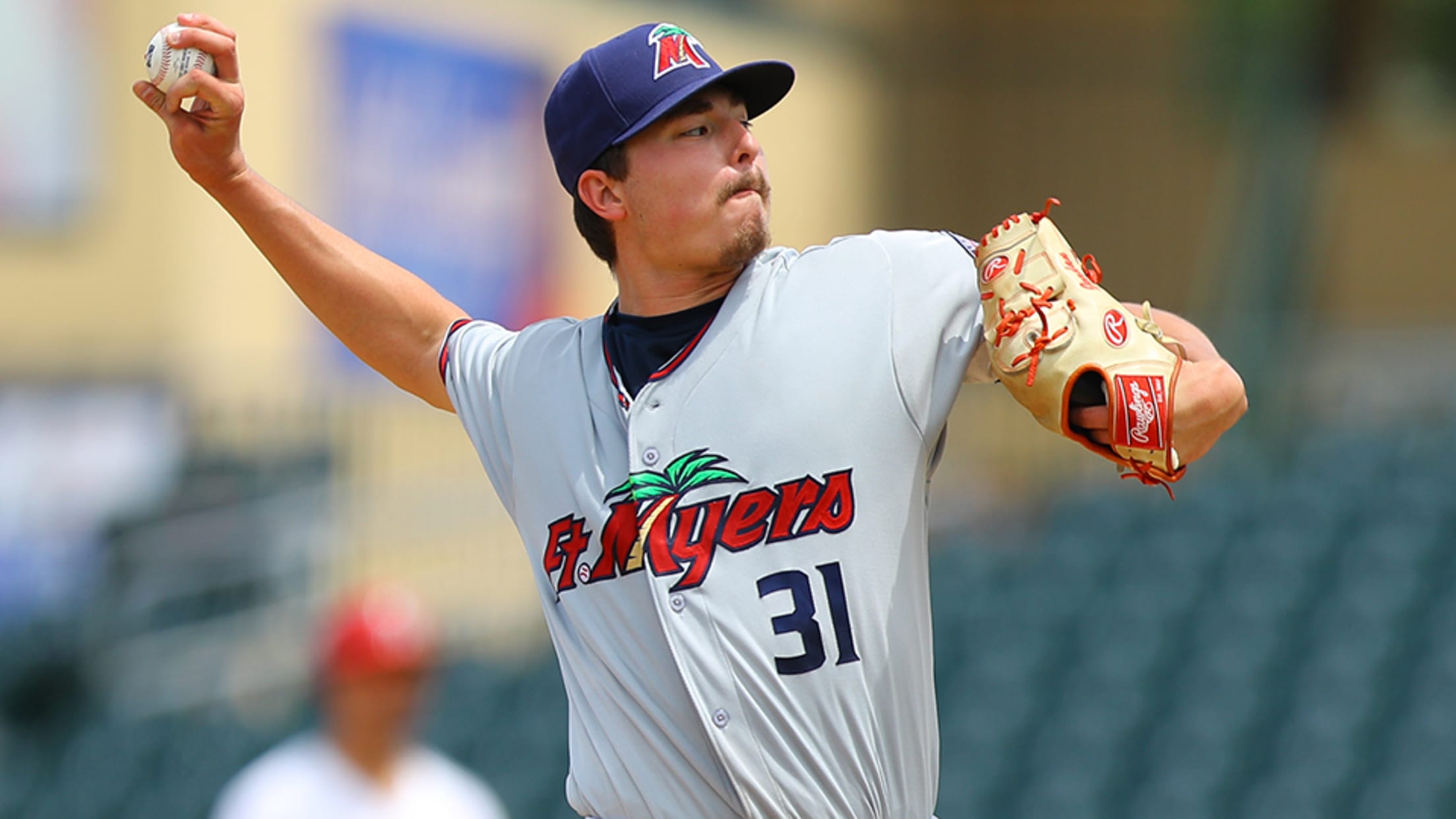 Jordan Balazovic put an exclamation point on a breakout regular season.The fourth-ranked Twins prospect gave up two hits and struck out nine over five scoreless innings Wednesday, but Class A Advanced Fort Myers dropped a 2-1 decision to Dunedin in the first game of a doubleheader at Jack Russell Memorial Stadium.
Orimoloye Shell-Shocks the Tortugas with Two Home Runs in Win and Jimenez Records Second Save
Orimoloye accounts for four of five RBI in the game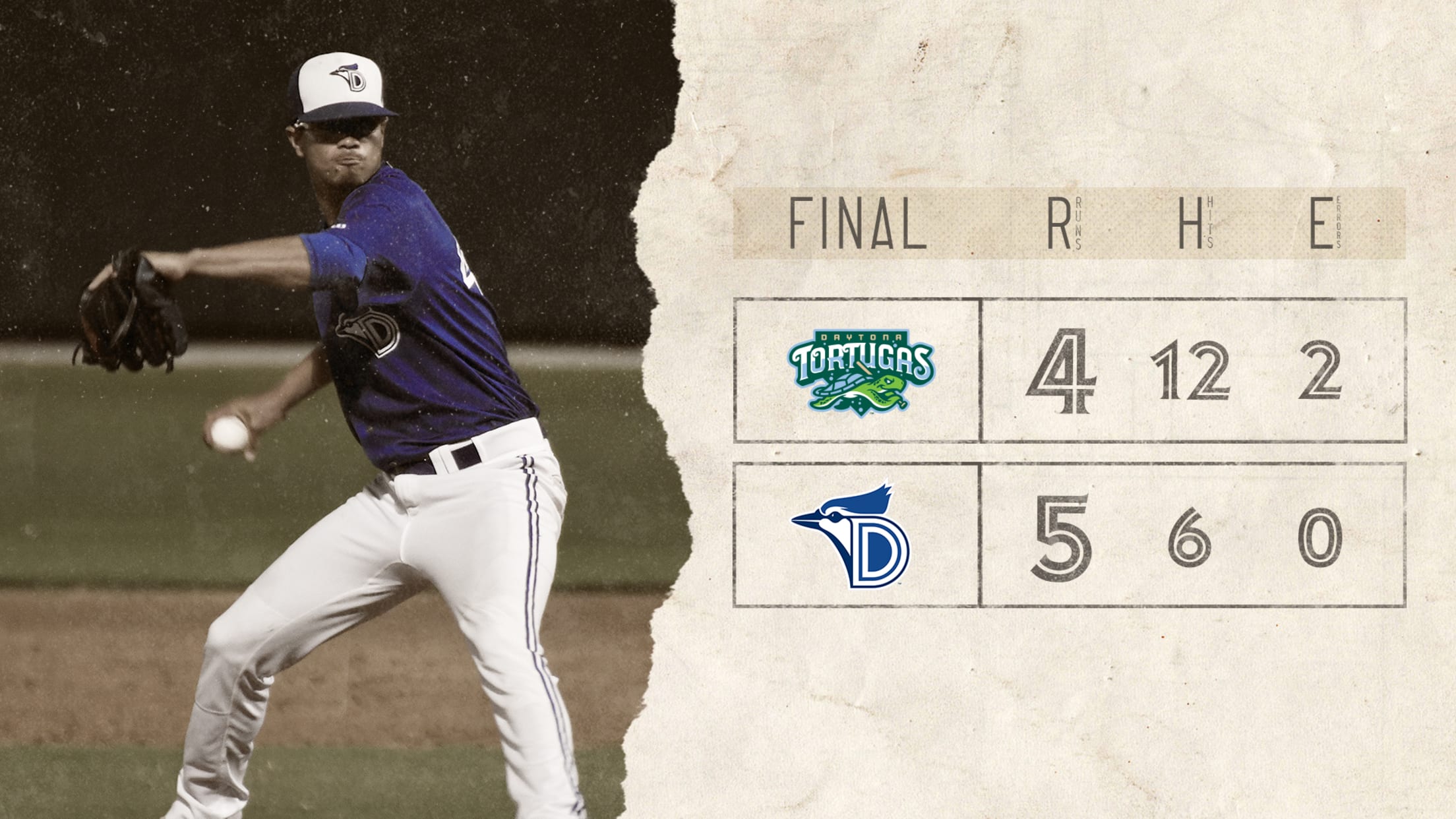 Clearwater- Maximo Castillo had a strong beginning to the game allowing just two hits through the first two innings. The offense helped out in a big way with a Reggie Pruitt double to begin the game. A walk by Ryan Noda set the table for Demi Orimoloye. For the second
Late comeback falls short in 7-5 loss to Miracle
Franco reaches base four times in defeat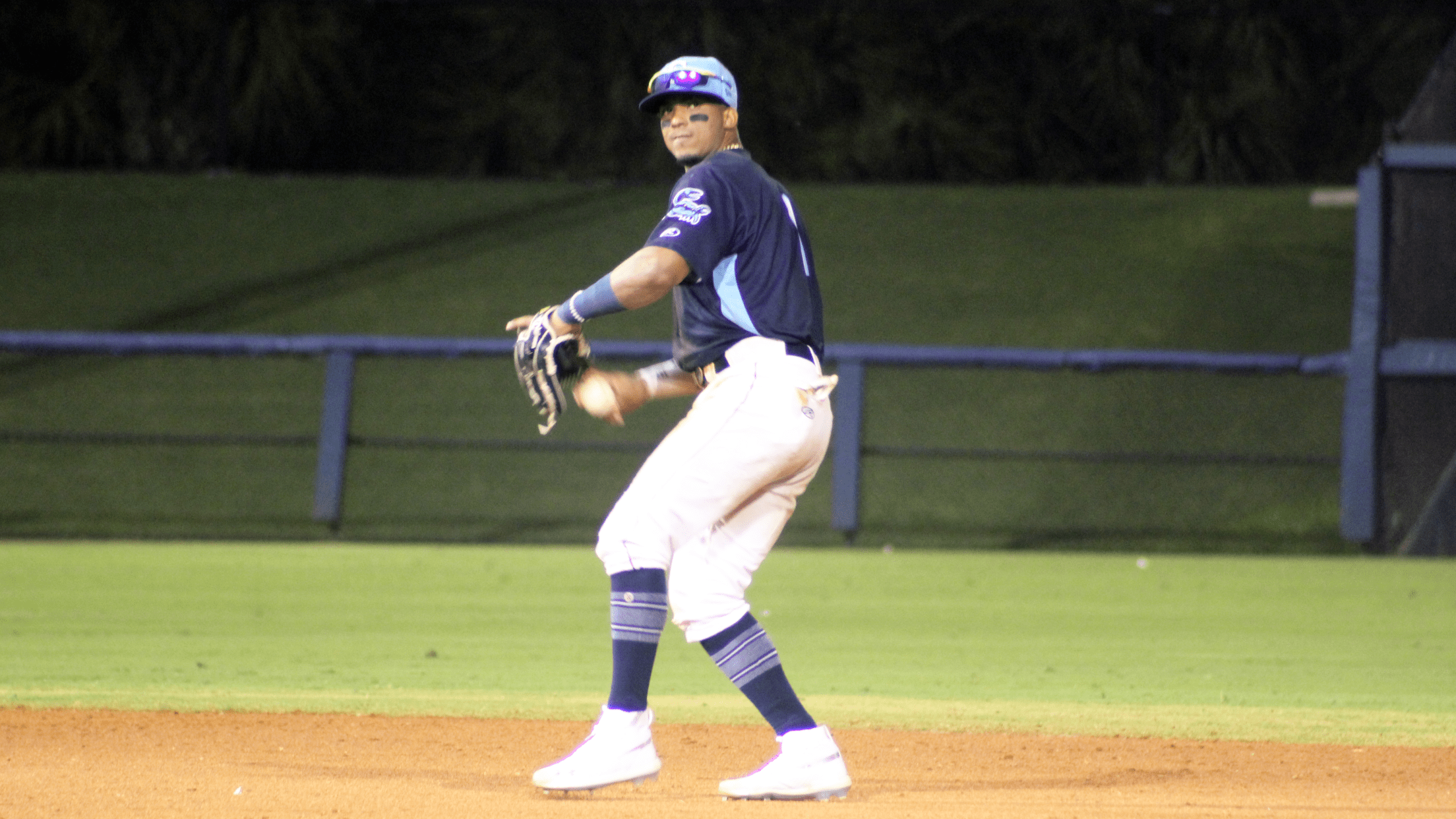 FORT MYERS, Fla. (August 21, 2019) - Wander Franco reached base four times and the Stone Crabs mounted a late comeback, but the Fort Myers Miracle held on for a 7-5 win at Hammond Stadium.With Charlotte (77-50, 42-19) trailing 7-3 entering the ninth inning, Zac Law singled to start the
Marauders' Swaggerty goes deep twice
Pirates No. 4 prospect records first career multi-homer game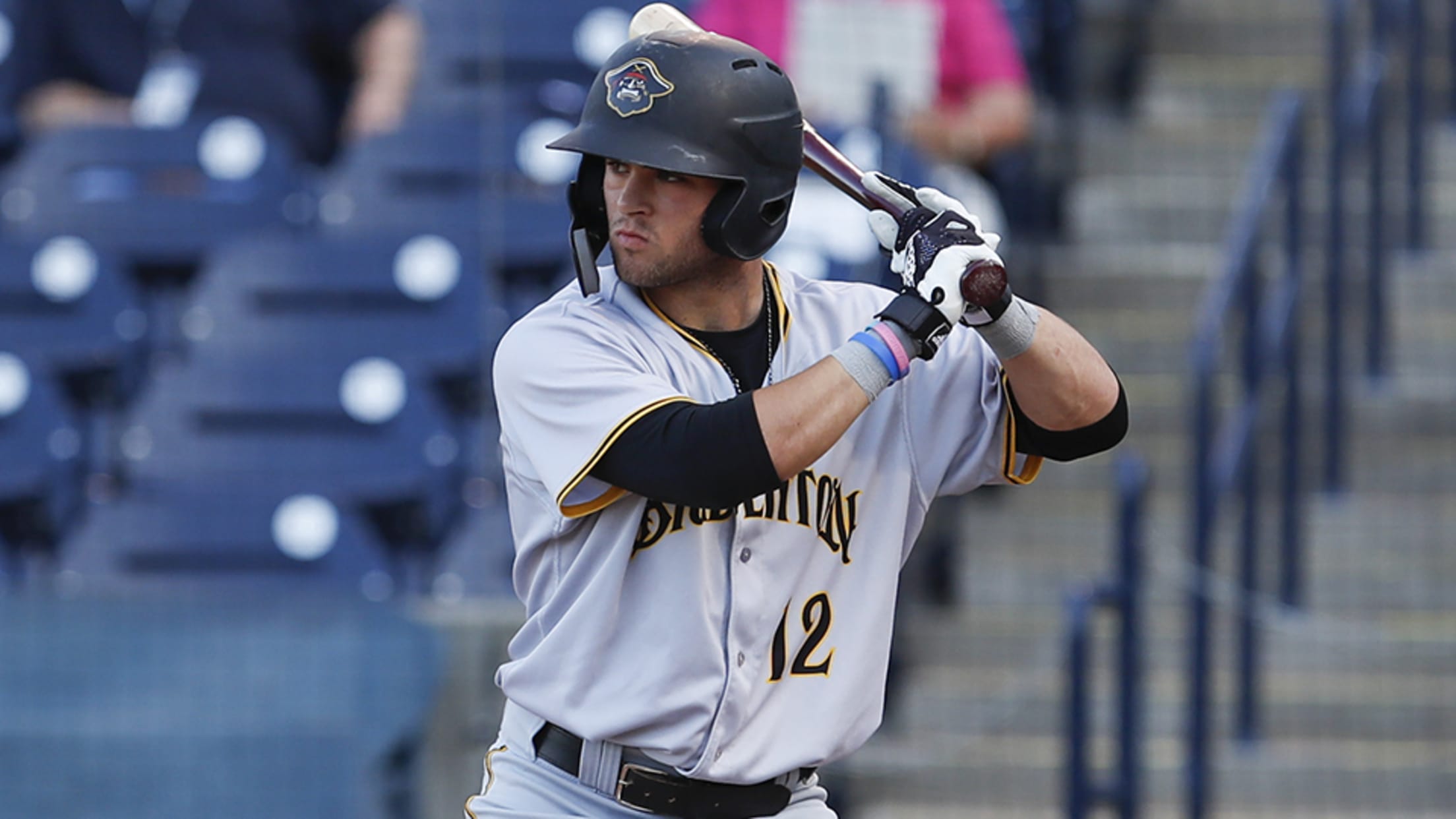 Travis Swaggerty is having the best month of his career. The latest proof -- his first multi-homer game as a pro, which pushed Class A Advanced Bradenton past Lakeland, 3-2, on Saturday night at Publix Field at Joker Marchant Stadium -- was the most emphatic power surge he's displayed since
Crabs' Franco posts season-high four hits
Top overall prospect sprays four singles, scores three times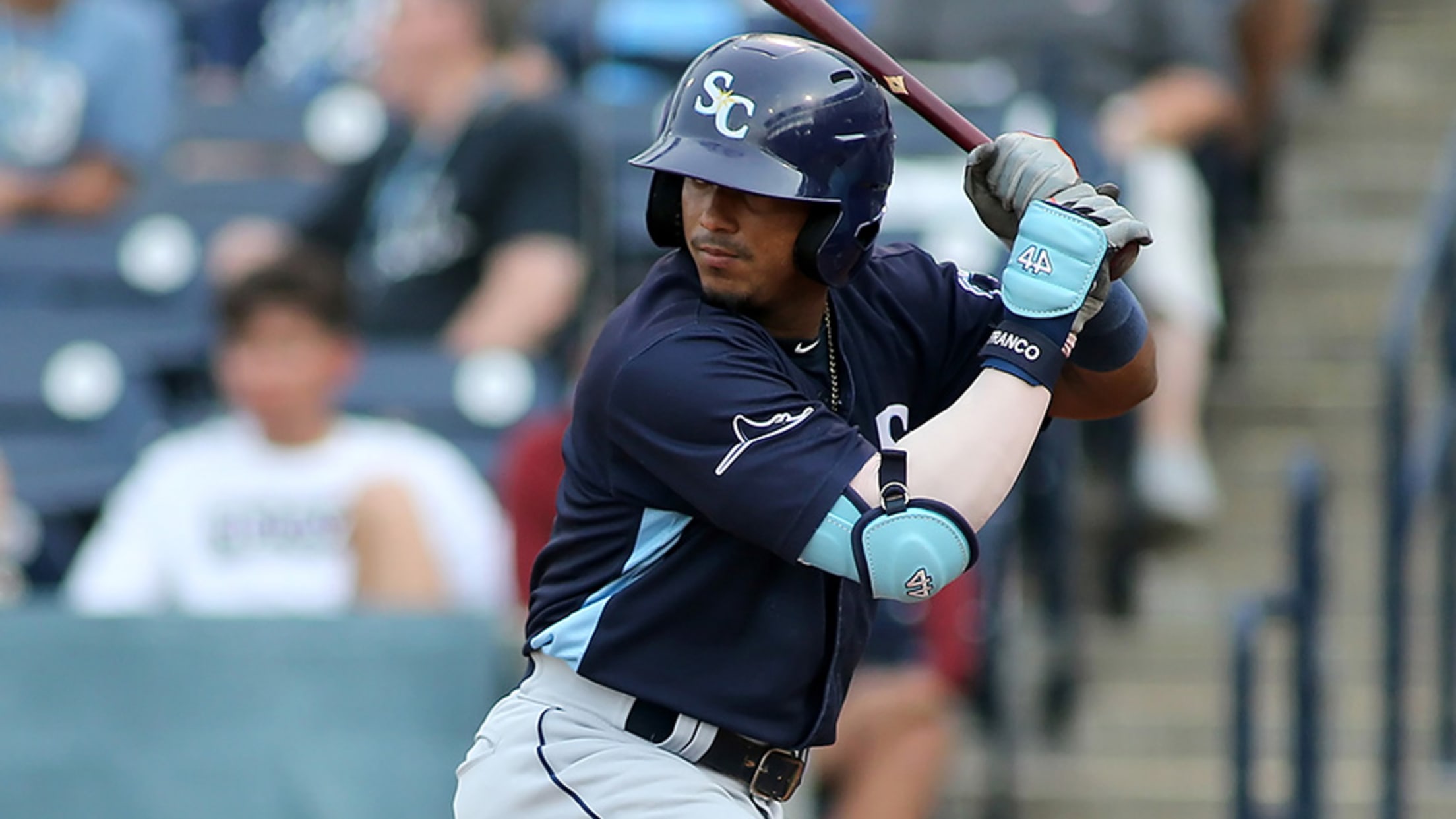 The top of the lineup was menacing for the Stone Crabs on Sunday afternoon, and Wander Franco was in the center of it all.MLB.com's top overall prospect notched his first four-hit game of the season and scored three times as Class A Advanced Charlotte romped past Tampa, 9-0, at George
Jays' Woods Richardson makes new home
Hurler becomes No. 7 Toronto prospect after Stroman trade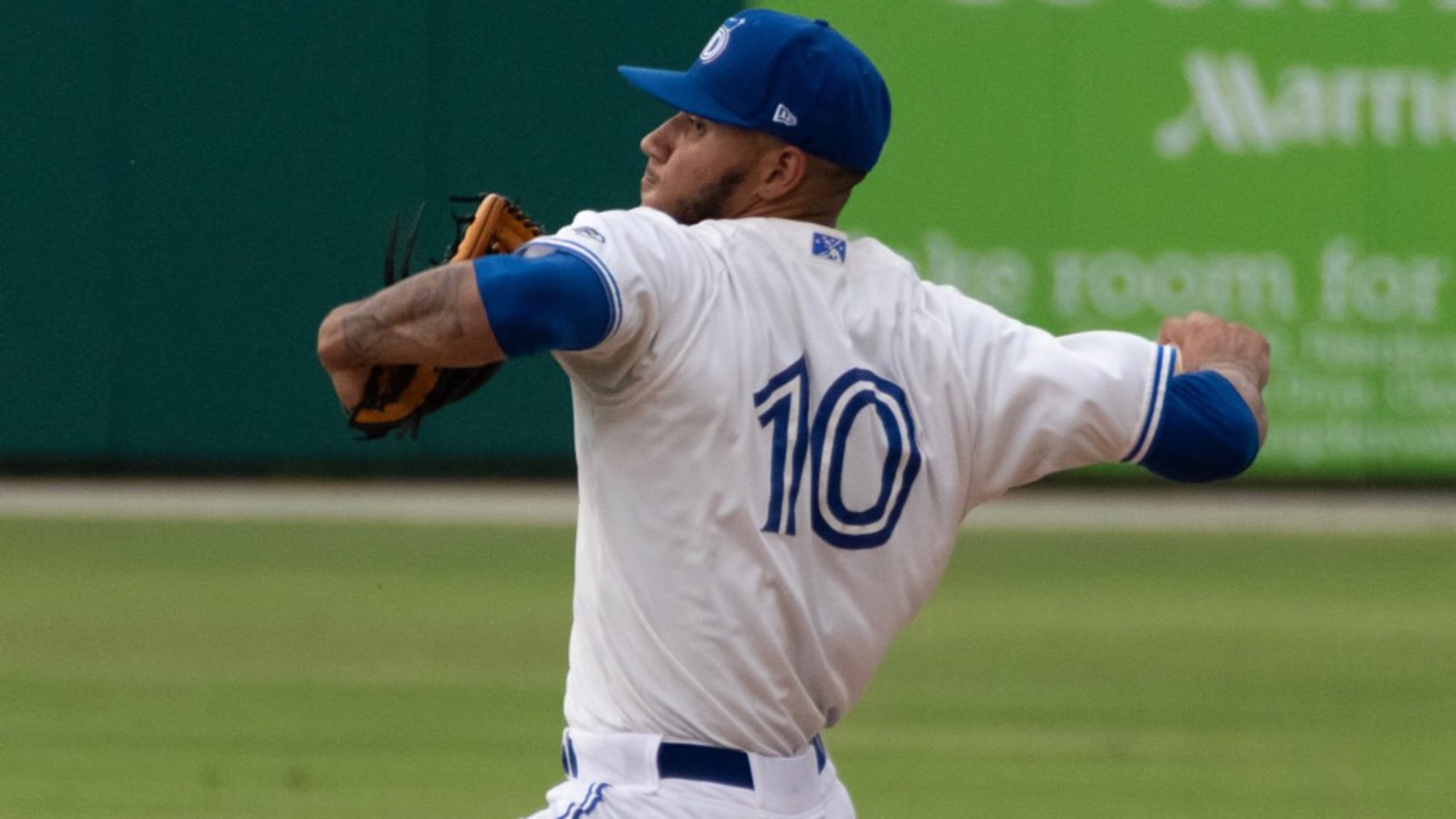 Simeon Woods Richardson was in the car with his parents on the way to report to the Mets' Class A Advanced affiliate in Port St. Lucie -- ready for his promotion to the Florida State League -- when he got word from his agent that he should stay close to
Rays' Ryan notches career-high 13 K's
Tampa Bay's No. 16 prospect tosses seven one-hit frames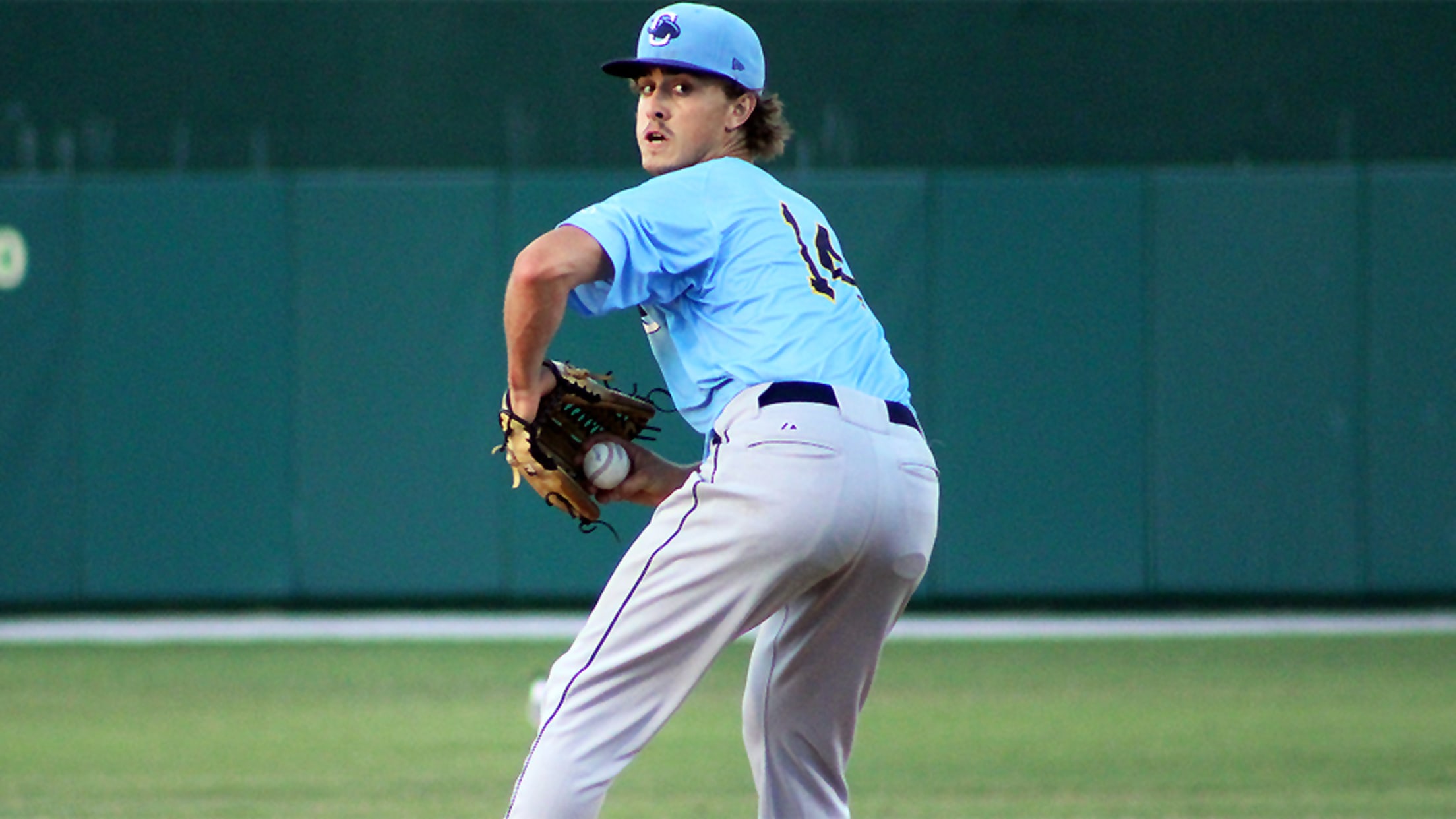 Joe Ryan wasn't just good on Wednesday afternoon. He was close to being perfect.The Rays' No. 16 prospect struck out a career-high 13 batters and allowed just one hit over seven innings before Class A Advanced Charlotte bested Bradenton, 2-0, in the eighth frame of a seven-inning game at Charlotte
Schmidt posts zeros in longest pro start
Yankees No. 5 prospect scatters three hits over seven innings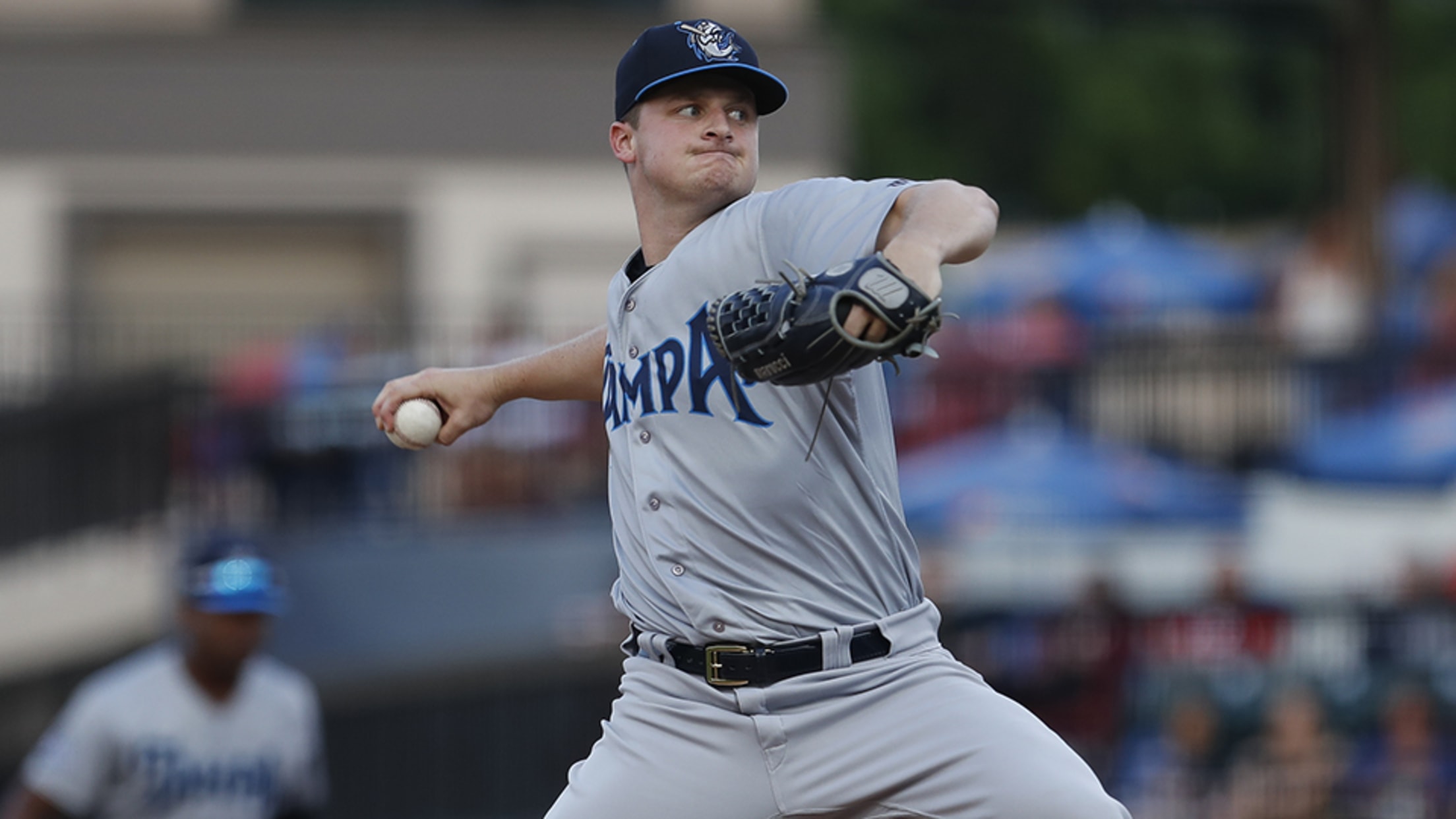 The last time Clarke Schmidt took the hill in Lakeland, he was unhittable over five frames in his Florida State League debut.The fifth-ranked Yankees prospect found a way to outdo himself in his first appearance back Monday.Schmidt turned in a career-long seven innings -- scattering three hits and three walks
Twins promote Lewis to Double-A
No. 7 overall prospect hit .273 in July in Florida State League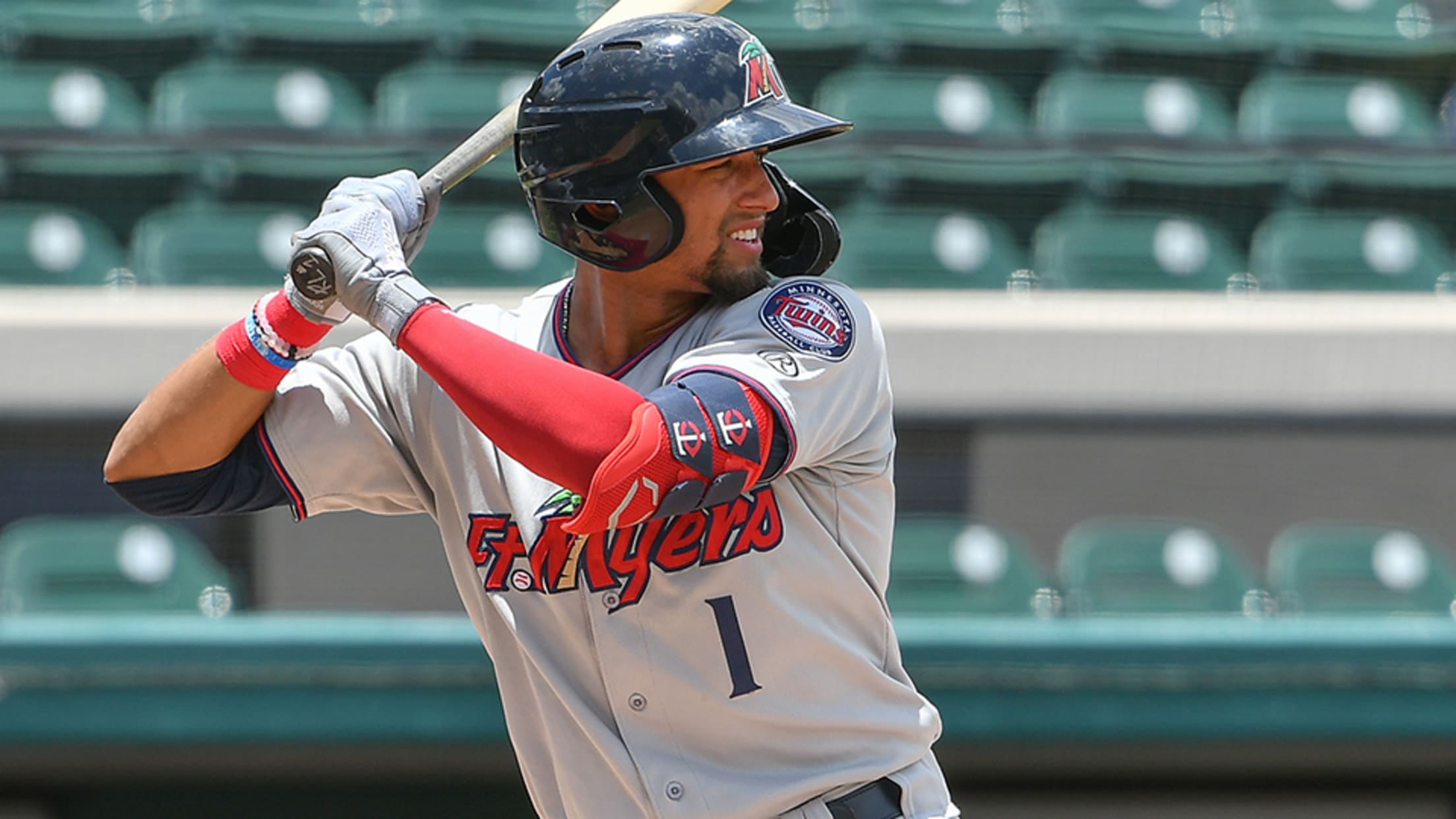 Royce Lewis is staying in Florida, he's just moving about 600 miles northwest to the panhandle.After showing steady improvement over 140 games with Class A Advanced Fort Myers, spanning two seasons, the top Twins prospect was promoted to Double-A Pensacola of the Southern League, the team announced Saturday.