Keys Announce 2018 Home Schedule
Frederick to Play CL North Rivals 45 Times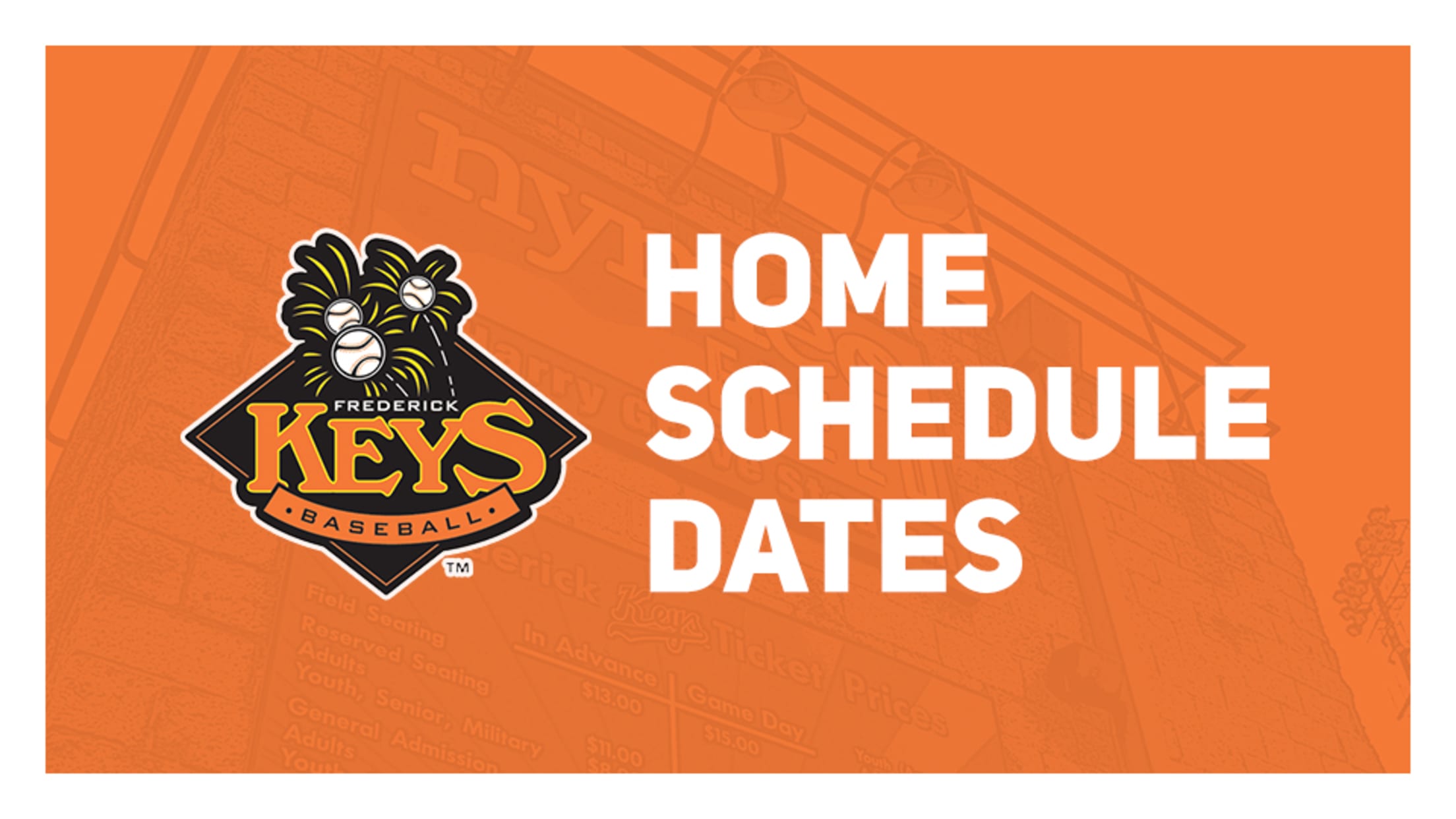 FREDERICK, MD -The Frederick Keys are excited to announce their home schedule for the much-anticipated 30th anniversary season in 2018. Things begin at Nymeo Field on Thursday, April 12 and conclude on Monday, September 3. Game times will be announced at a later date.Fans can expect a heavy dose of
FREDERICK, MD -The Frederick Keys are excited to announce their home schedule for the much-anticipated 30th anniversary season in 2018. Things begin at Nymeo Field on Thursday, April 12 and conclude on Monday, September 3. Game times will be announced at a later date.
Fans can expect a heavy dose of CL North competition in 2018, with 45 of the team's 70 home tilts coming against intra-division rivals. Lynchburg is the Keys most frequent opponent at home, appearing 13 times. Beltway rival, Potomac, plays 11 games in Frederick as does the Keys First State rival, Wilmington. Meanwhile, the Salem Red Sox will be on hand for 10 dates.
Each of the first four homestands are exclusively against the CL North. Fans will get their first taste of the CL South from May 18-20, when Myrtle Beach visits. The Pelicans and the Down East Wood Ducks each play seven games at Nymeo Field, Frederick's two most common road opponents from the CL South.
Winston-Salem makes only one trip to Frederick in 2018, visiting for an atypical five-game series from June 25-29. Buies Creek (August 10-12) and Carolina (August 24-26) come to town for one three-game set each.
Frederick's first homestand runs from April 12-15 and the season wraps up with a four-gamer from August 31-September 3. The team's longest homestand is nine games ranging from June 25-July 3, while the Keys will play five sets of six or more games at home.
Fans can take a look at the entire schedule by clicking here.
Planning is already underway for the 2018 season. For offseason news and updates fans can follow the team at frederickkeys.com.