Fredericksburg Nationals To Host Virtual At Home Opener, Thursday April 23rd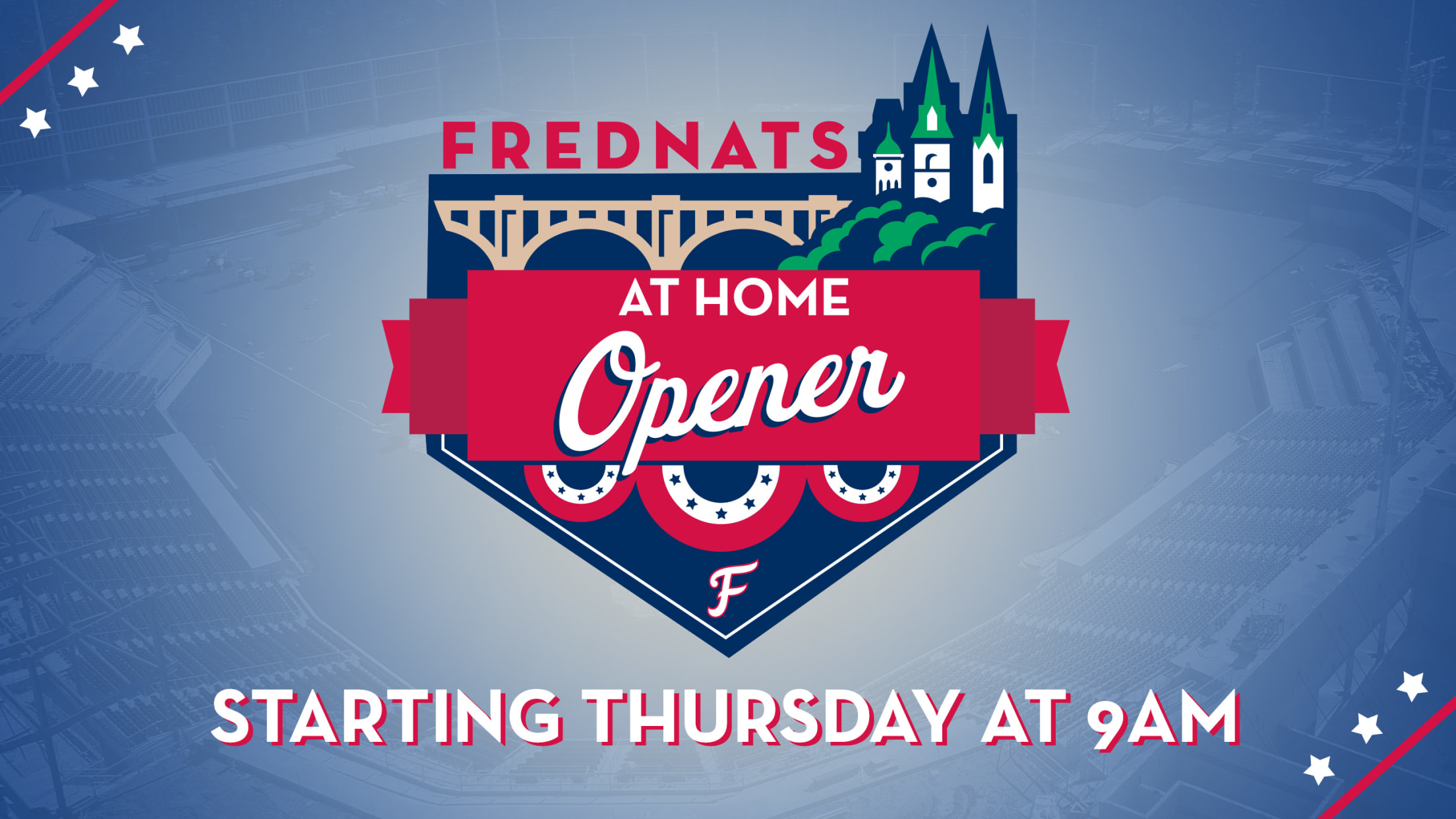 FREDERICKSBURG, VA– The Fredericksburg Nationals will be hosting a virtual version of their Opening Day, on what would have been the first game in their new ballpark on Thursday, April 23 starting at 9 a.m.The day will culminate with a broadcast at 5:30 pm from the ballpark of a special
Thank You, Fredericksburg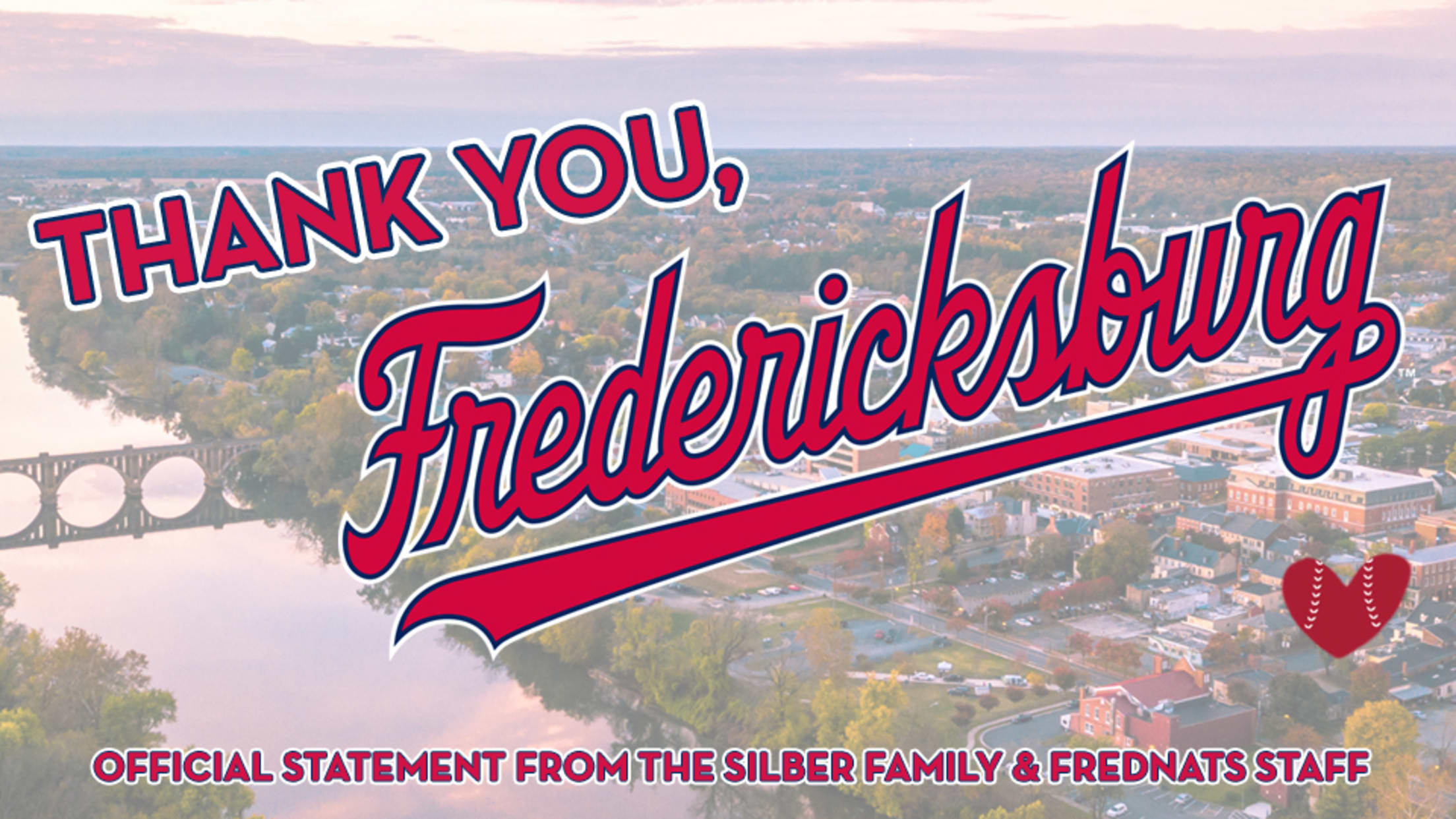 Tonight, April 9th, was supposed to mark a historic night for Fredericksburg. Your hometown Fredericksburg Nationals were scheduled to take the field for the first time for an away game. The team would have worn their road gray uniforms with "Fredericksburg" proudly displayed in red across the chests of your
FredNats and Germanna Community College Partner to Benefit Fredericksburg Community
Partnership to Highlight Scholarship Fund and History Pavilion in the New Ballpark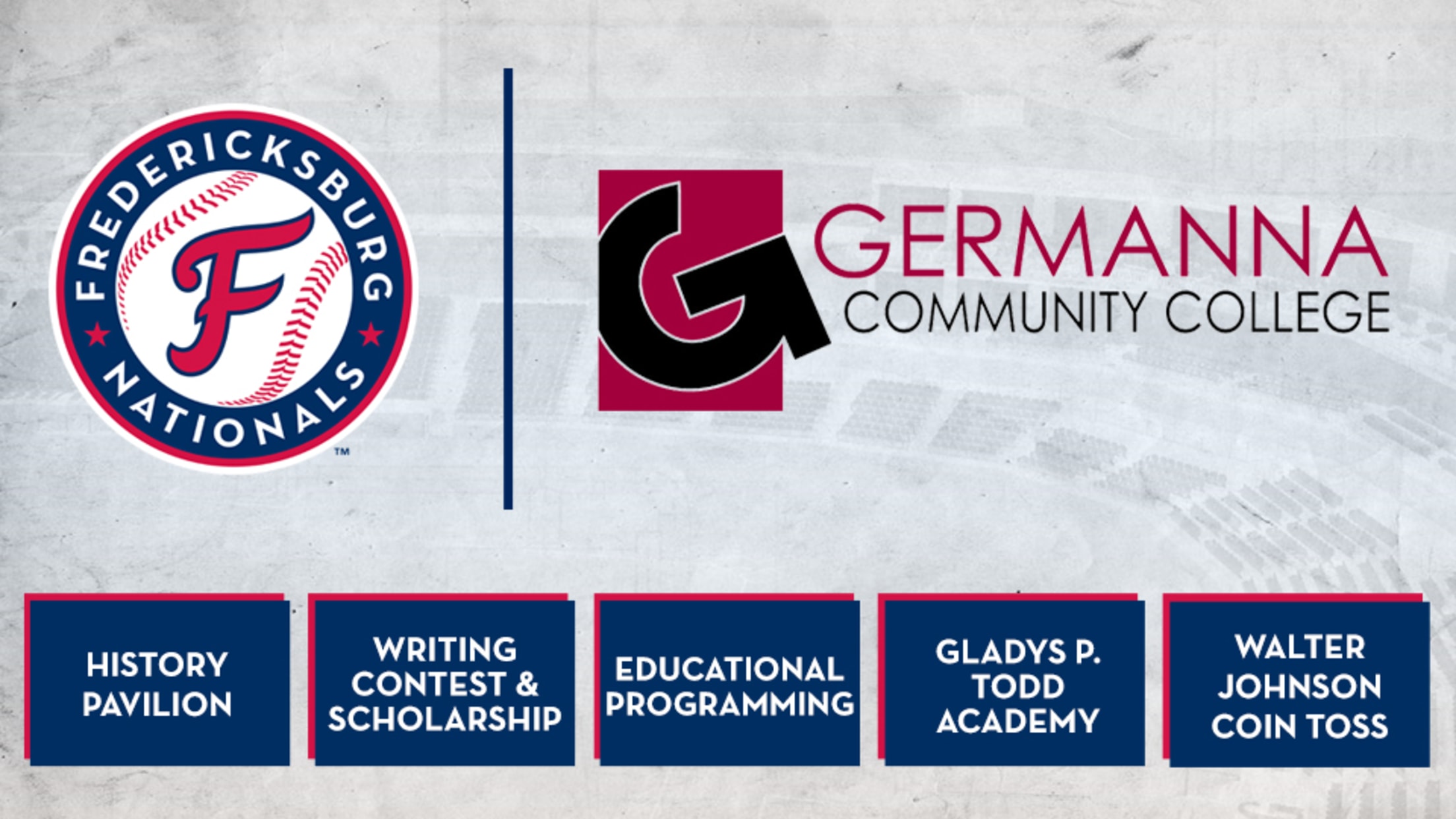 FREDERICKSBURG, VA – On Wednesday, February 26th the Fredericksburg Nationals and Germanna Community College announced more details of their partnership that will be implemented for the 2020 season.
Fredericksburg Nationals Hiring for Hundreds of Game Day Positions at Job Fair
The 2020 Job Fair will be Held at the Fredericksburg Expo Center on March 12th and 14th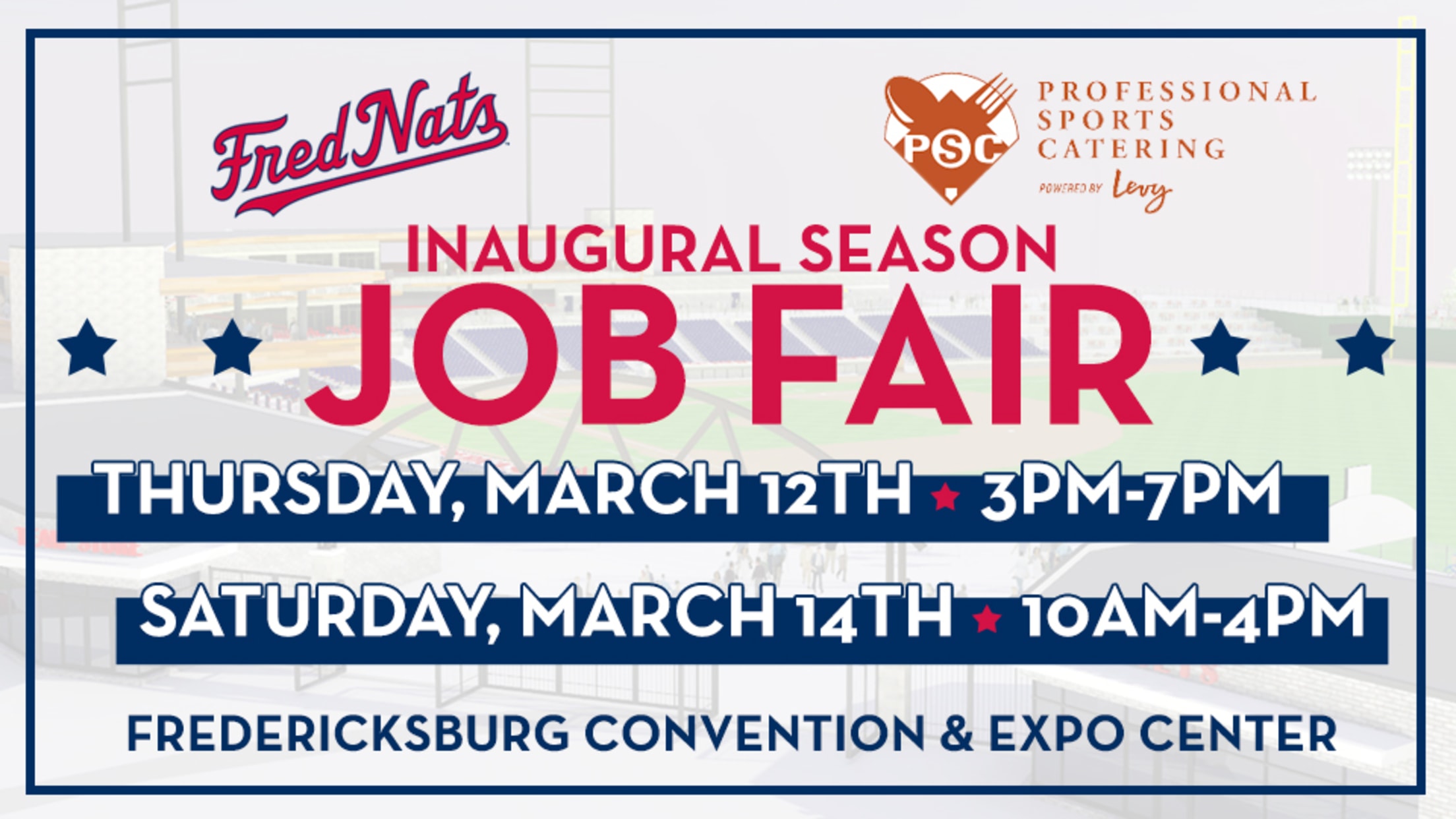 FREDERICKSBURG, VA - The Fredericksburg Nationals and ballpark concessions provider, PSC, will be hosting a job fair to hire hundreds of game day employees for the 2020 baseball season at the Fredericksburg Expo & Conference Center on Thursday, March 12th from 3:00 p.m. to 7:00 p.m. and Saturday, March 14th from
Game Times Finalized for FredNats Inaugural Season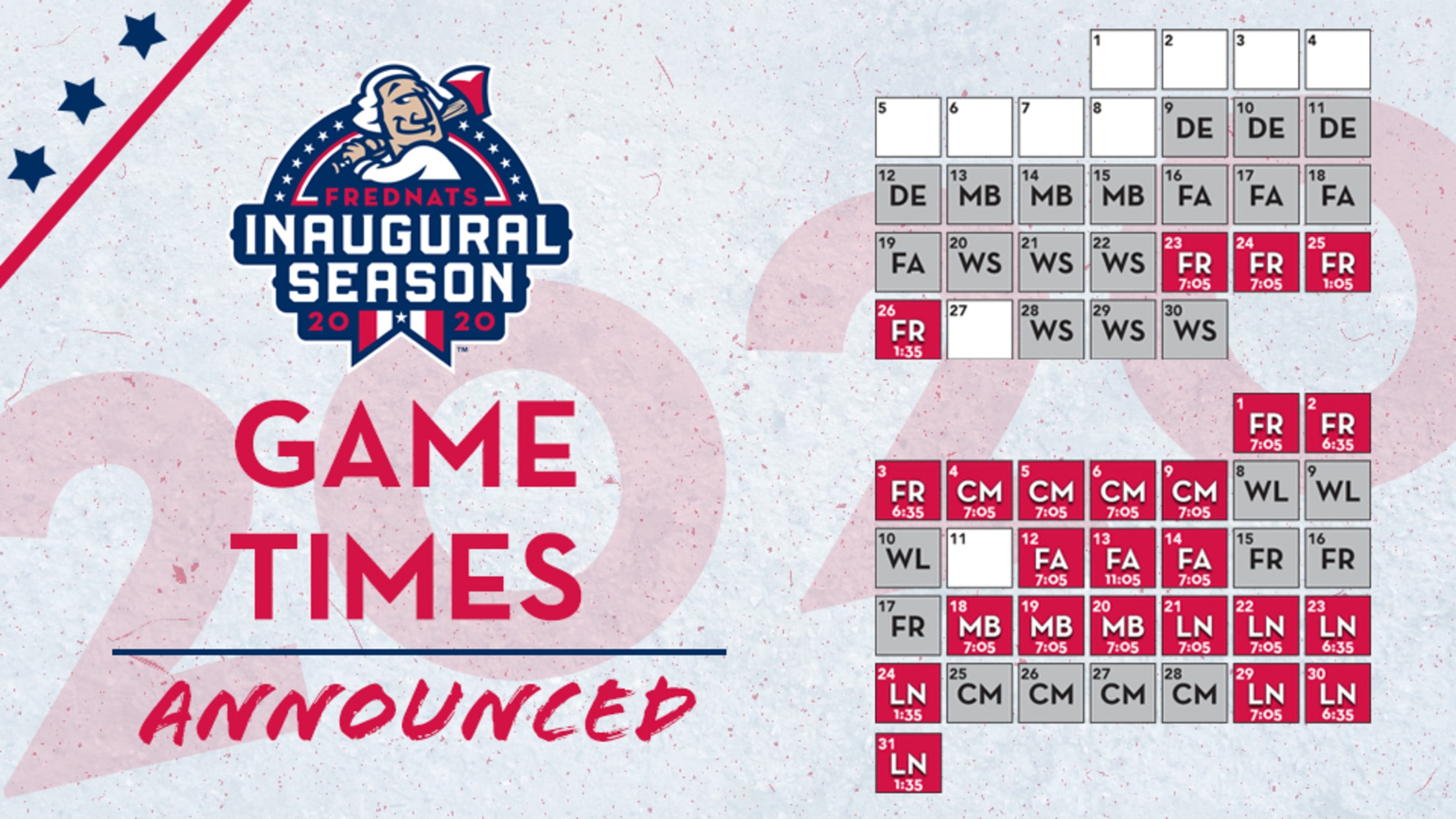 FREDERICKSBURG, VA - Official game times have been selected for the Fredericksburg Nationals' inaugural season in their new ballpark. Gates to the ballpark will open one hour prior to first pitch, giving fans early entry time to find their seats and get ready for baseball in the burg.
The University of Mary Washington to Host FredNats Auditions for Emcee, PA, National Anthem & Mascot
Auditions will be Held on February 29th and March 21st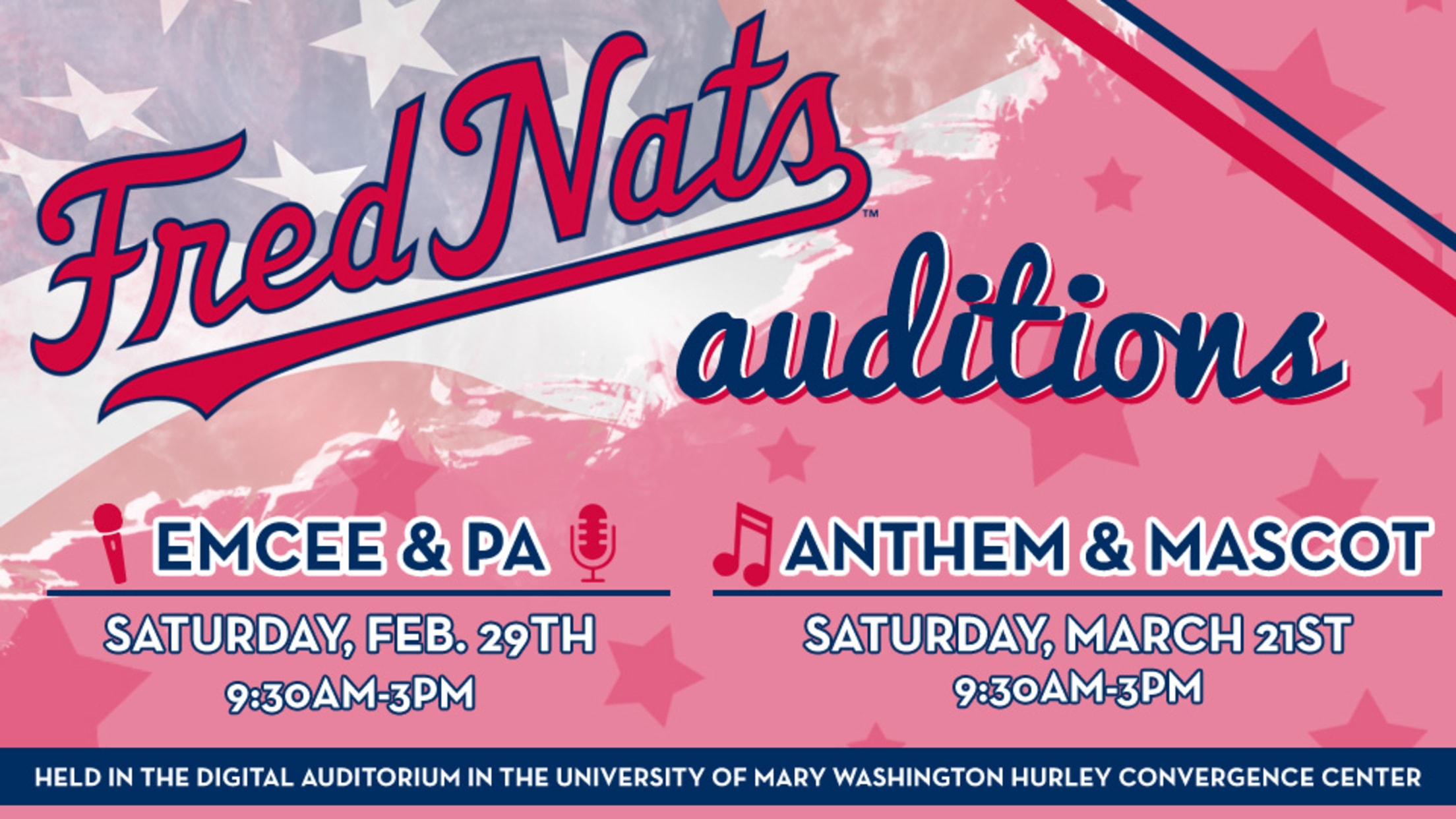 FREDERICKSBURG, VA - The Fredericksburg Nationals want the best of the best to perform at the new Minor League Baseball park when it opens for its first home game against the Frederick Keys in April. A FredNats sponsor, the University of Mary Washington, is stepping up to the plate, hosting auditions
FredNats Announce 2020 Promotional Schedule
The 2020 Season will be Full of Theme Nights, Giveaways and More!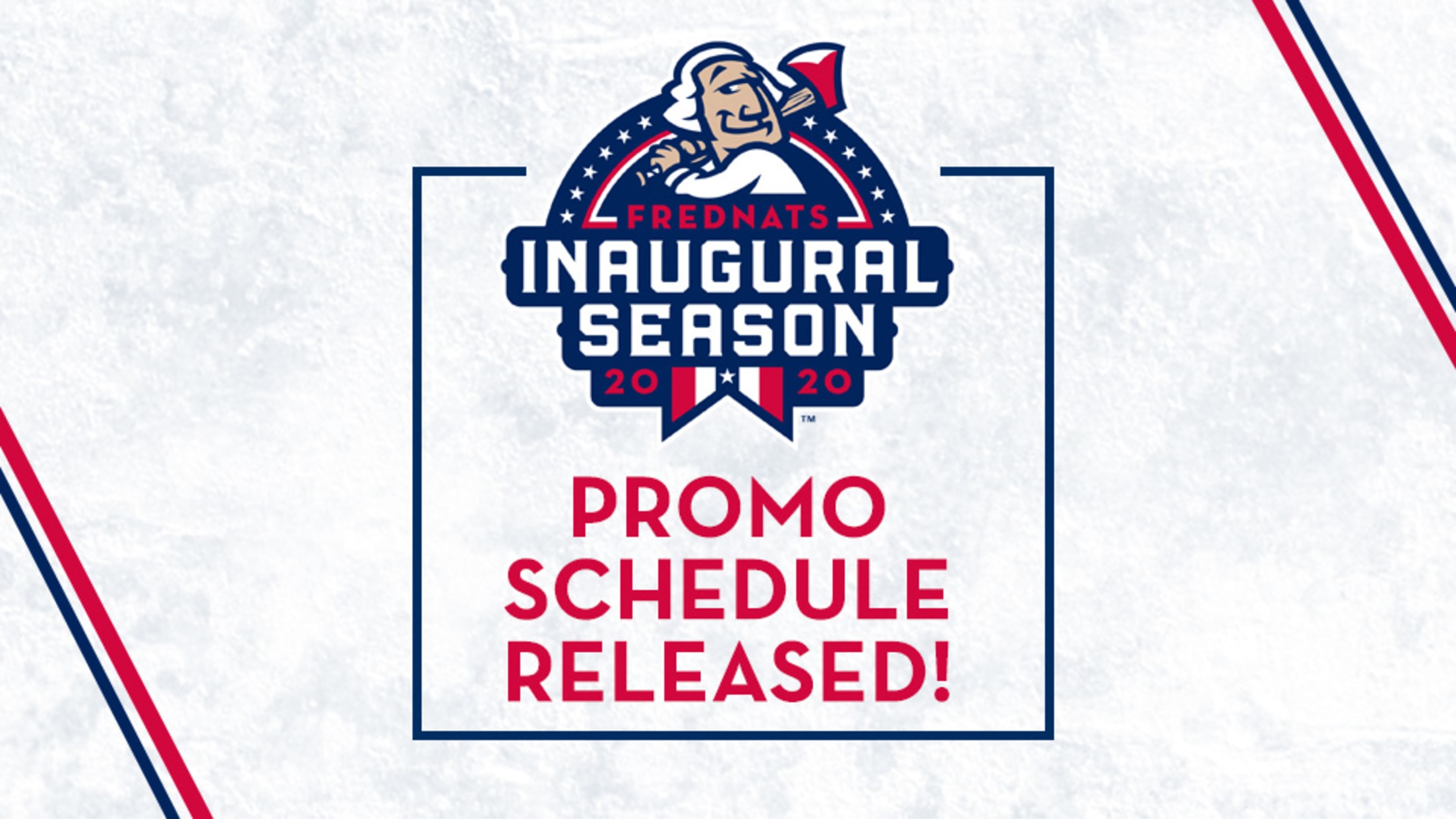 FREDERICKSBURG, VA - With only 69 days until Opening Day, the Fredericksburg Nationals are rolling out their 2020 promotional schedule. The inaugural season will have 11 weekend homestands, giving the team plenty of opportunity to host festive and fun nights for their fans.
Washington Nationals Announce FredNats 2020 Coaching Staff
Keister and Ordaz Remain with the Franchise, Lord Joins as Pitching Coach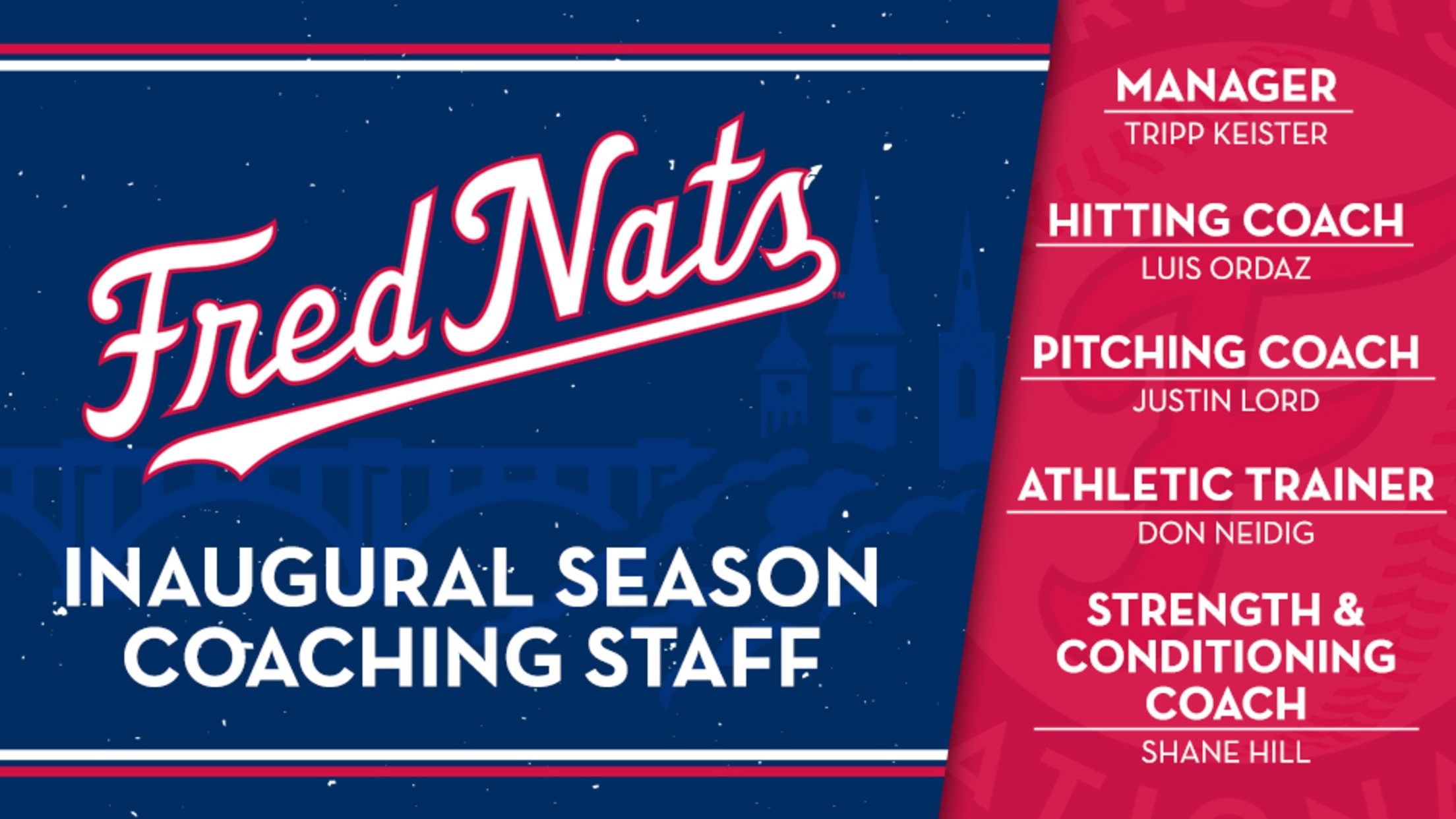 FREDERICKSBURG, VA- The Washington Nationals have announced the coaching staff for the Fredericksburg Nationals inaugural 2020 season. The FredNats will be reunited with former Potomac Nationals Manager Tripp Keister, Hitting Coach Luis Ordaz, Athletic Trainer Don Neidig, and Strength and Conditioning Coach Shane Hill. The FredNats will be welcoming Justin Lord in his first year as
Fredericksburg Nationals Release Mini Ticket Plans for 2020 Season
Two Half Season and Four 15 Game Plans Available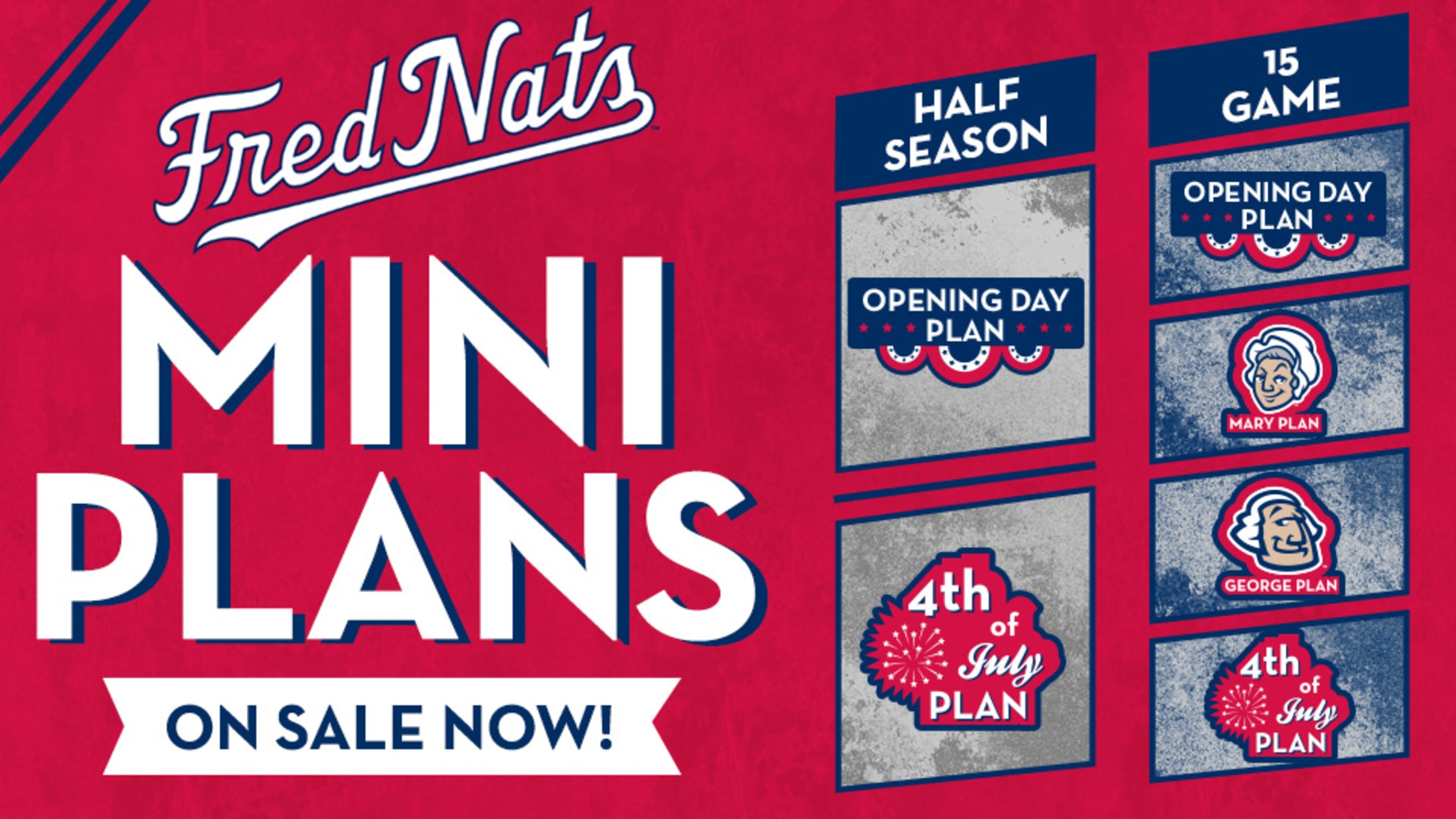 FREDERICKSBURG, VA- The Fredericksburg Nationals have released their highly anticipated mini ticket plans. There are two half season plans of 35 games and four 15 game plans available for purchase while supplies last. FredNats Mini Plans offer fans the flexibility to attend some of the most exciting games at the
Fredericksburg Nationals to Install State-of-the-Art Sports Turf in New Ballpark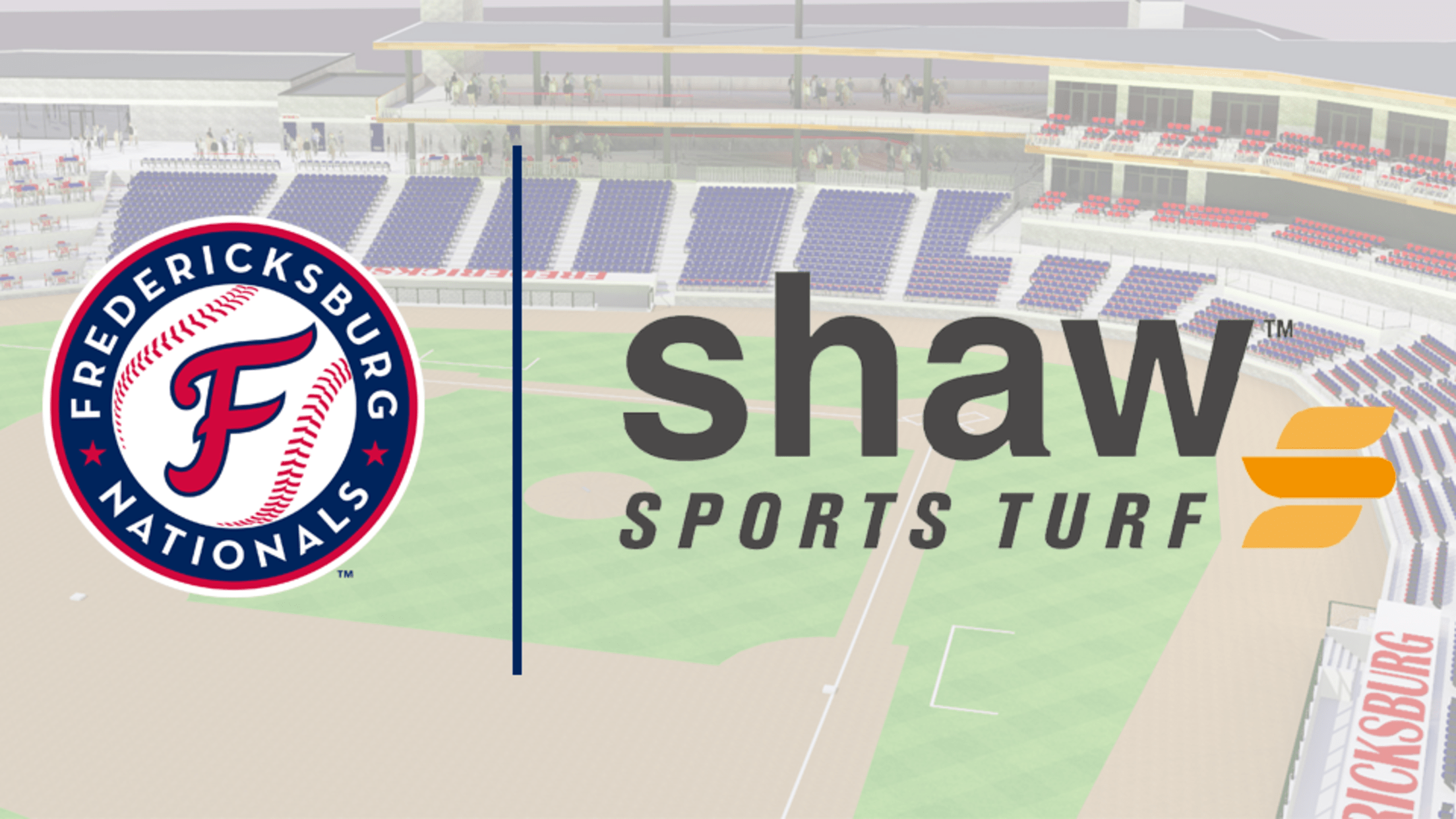 FREDERICKSBURG, VA- The Fredericksburg Nationals will install state-of-the-art synthetic grass at their new stadium in Fredericksburg in partnership with Shaw Sports Turf. The high-performance B1K™ surface is designed specifically for baseball and is expected to be ready for Opening Day in April 2020. The "Batting a Thousand" Natural Turf (B1K) is
Fredericksburg Nationals Unveil Team Jerseys and Mary Washington Logo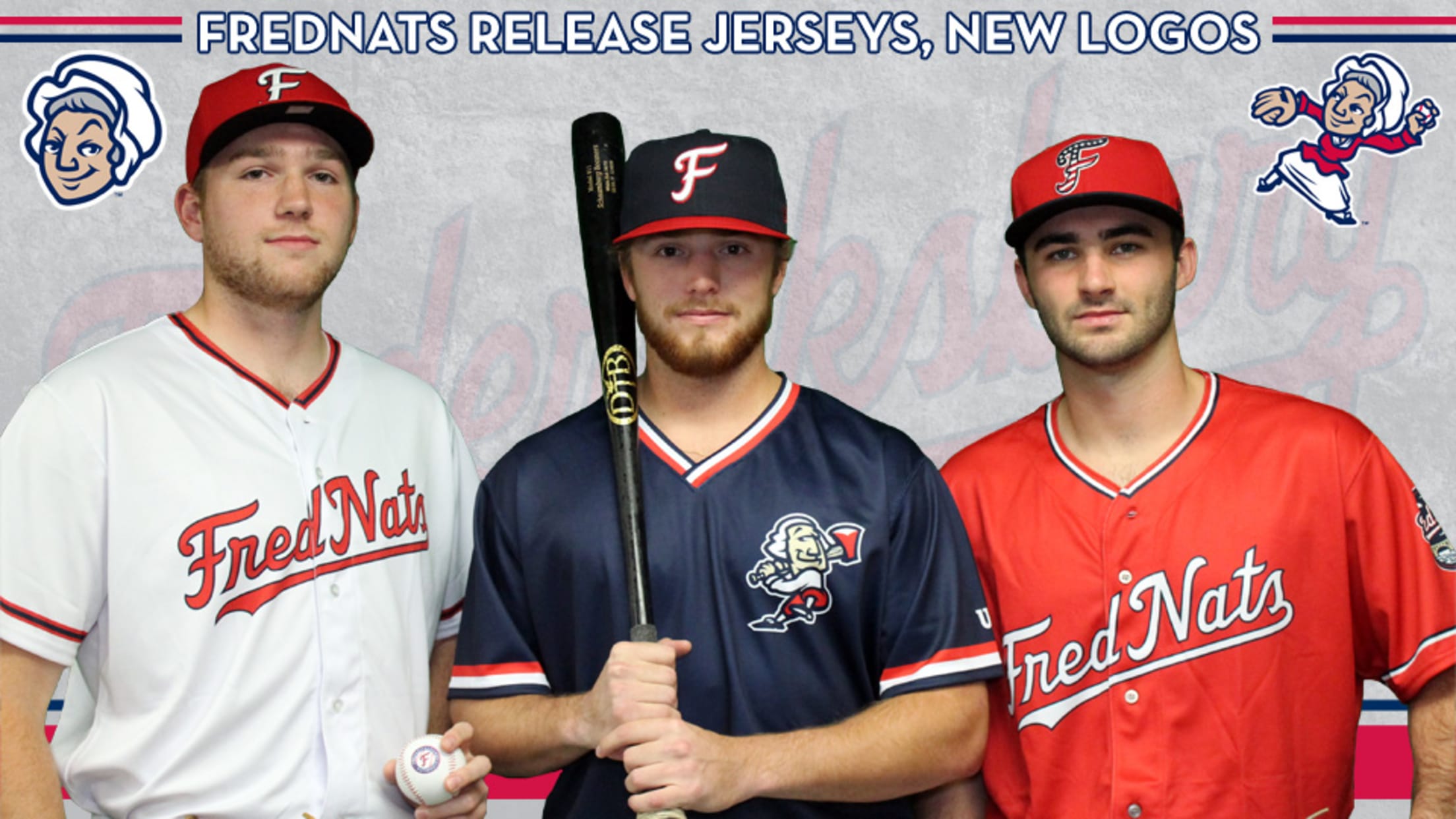 FREDERICKSBURG, VA- On Saturday, Nov. 16th, the Fredericksburg Nationals unveiled their new team jerseys and their official Mary Washington logo at an event celebrating Mary Washington's 311th birthday at her former home in downtown Fredericksburg.
Fredericksburg Nationals Announce Partnership with PSC
PSC to Serve as Food & Beverage Provider for Fredericksburg's New Ballpark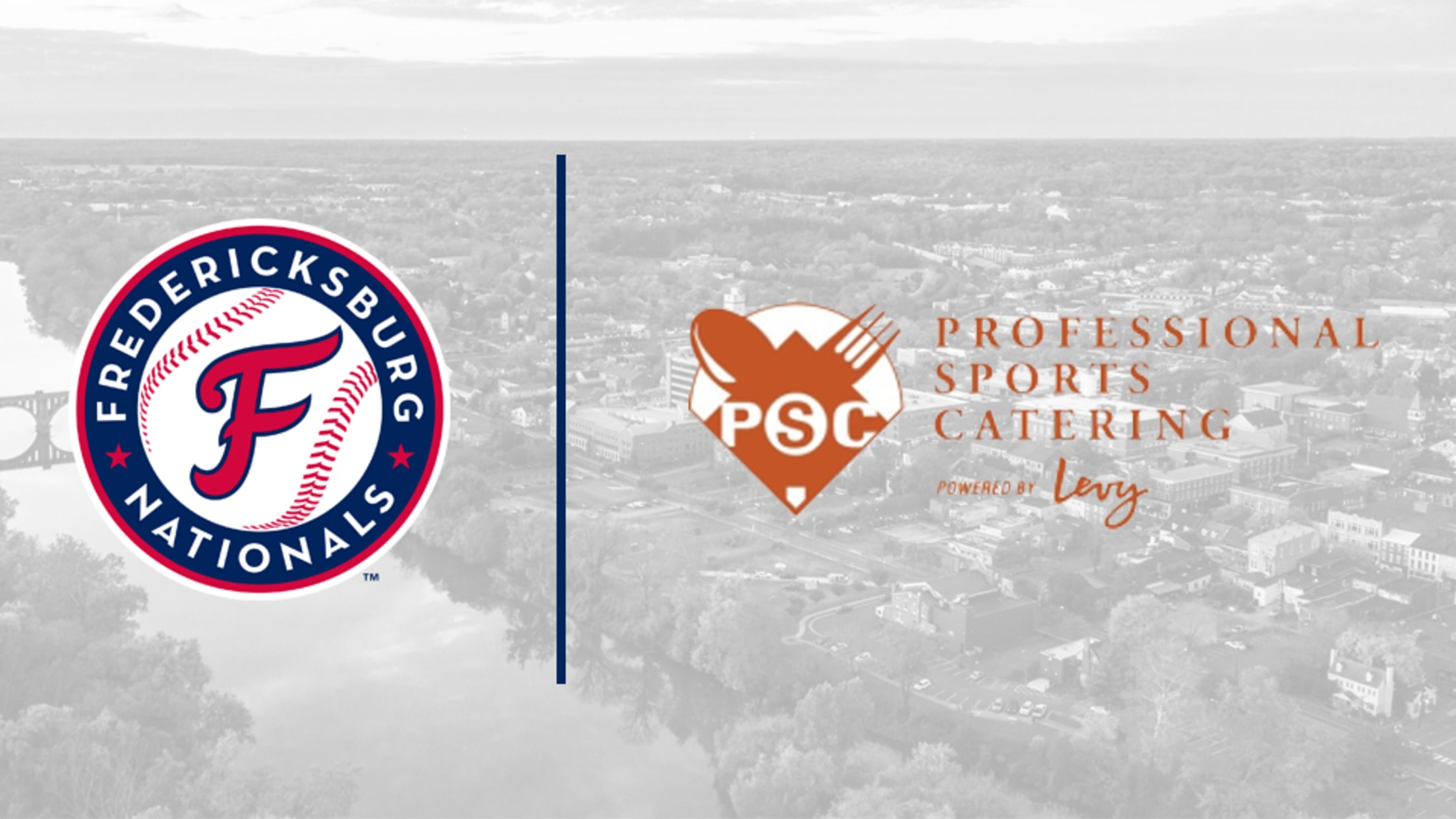 FREDERICKSBURG, VA- The Fredericksburg Nationals, Carolina League affiliate of the Washington Nationals, announced today that they have entered into a long-term agreement with Professional Sports Catering, LLC (PSC). PSC will manage all aspects of the food operations at Fredericksburg's new ballpark, including concessions, premium level, and all special events held at
Fredericksburg Nationals to Reveal Team Jerseys at Birthday Party for Mary Washington
New Merchandise and Customized Jerseys Will Be Available After the Event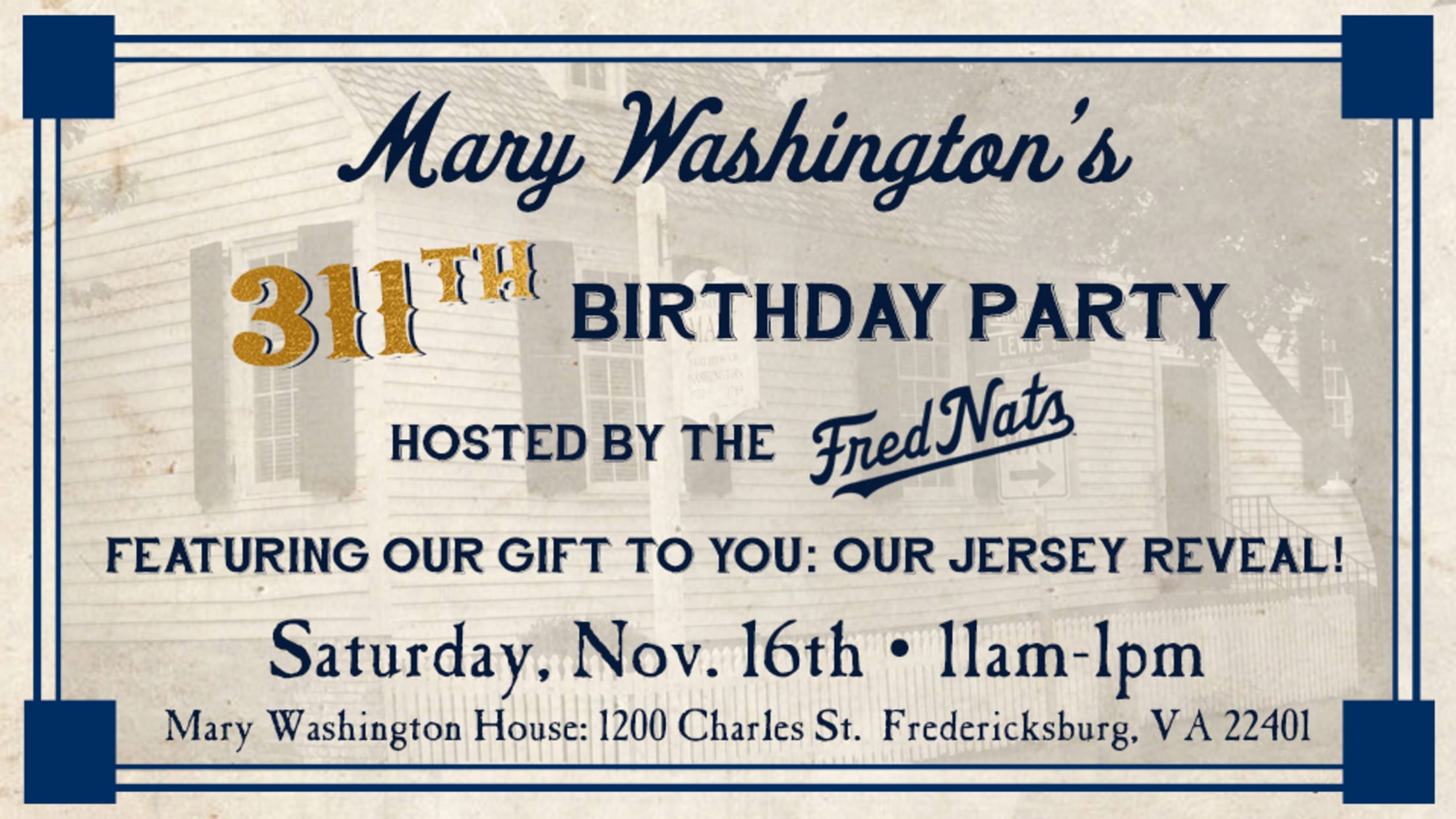 FREDERICKSBURG, Va. - The Fredericksburg Nationals are inviting their fans to celebrate the birthday of Mary Washington and the reveal of their new team jerseys at another event in downtown Fredericksburg.
Fredericksburg Nationals Release 2020 Inaugural Schedule
FredNats to Start 2020 Season at Grainger Stadium on Thursday, April 9th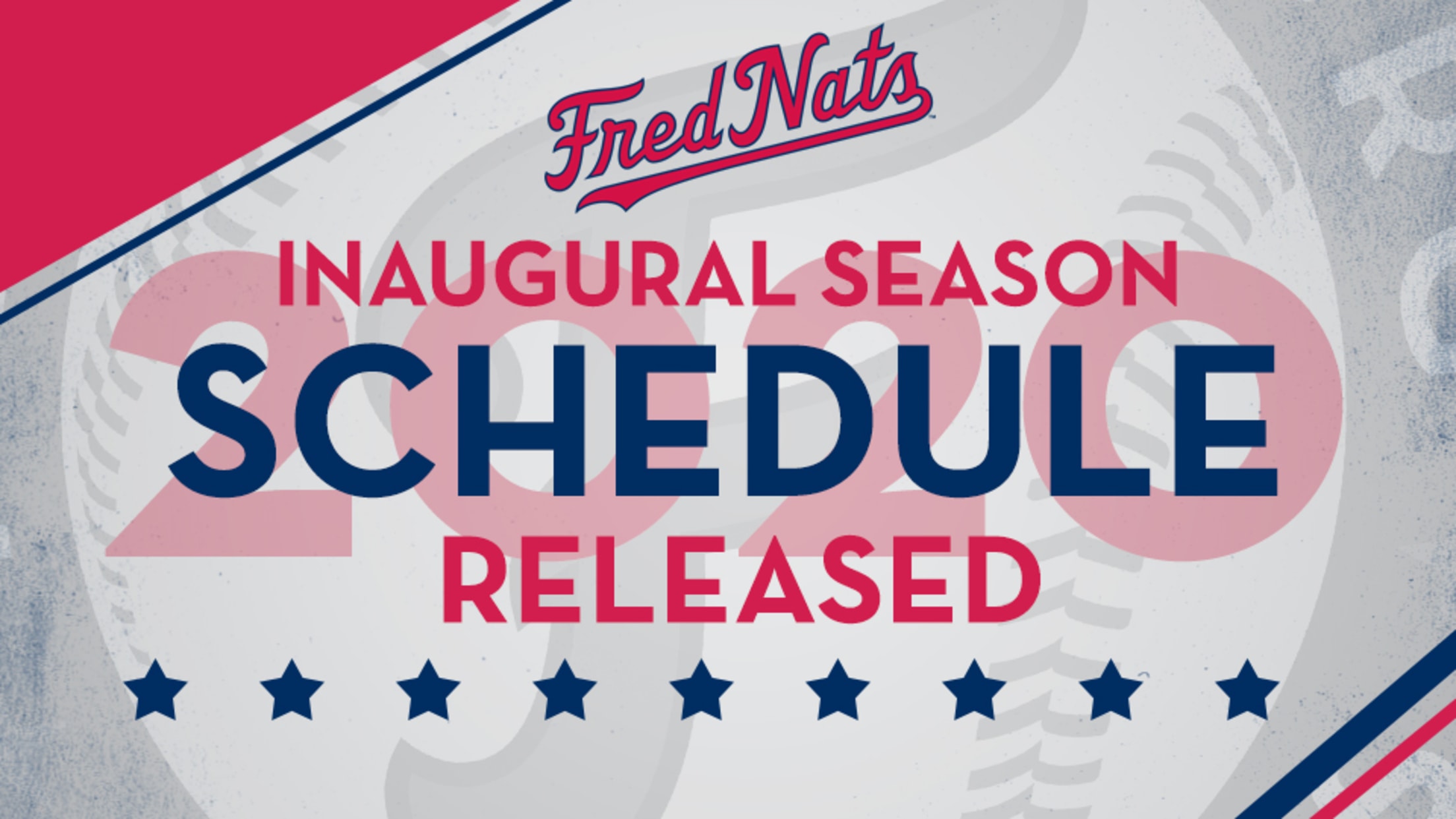 FREDERICKSBURG, Va. -The Fredericksburg Nationals, formerly known as the Potomac Nationals, are pleased to announce their 2020 schedule. The inaugural season to be played in their new ballpark in Fredericksburg, VA, will feature 14 homestands boasting 70 total home games against all nine other Carolina League teams.
Potomac Nationals Players Recognized in 2019 Minor League Awards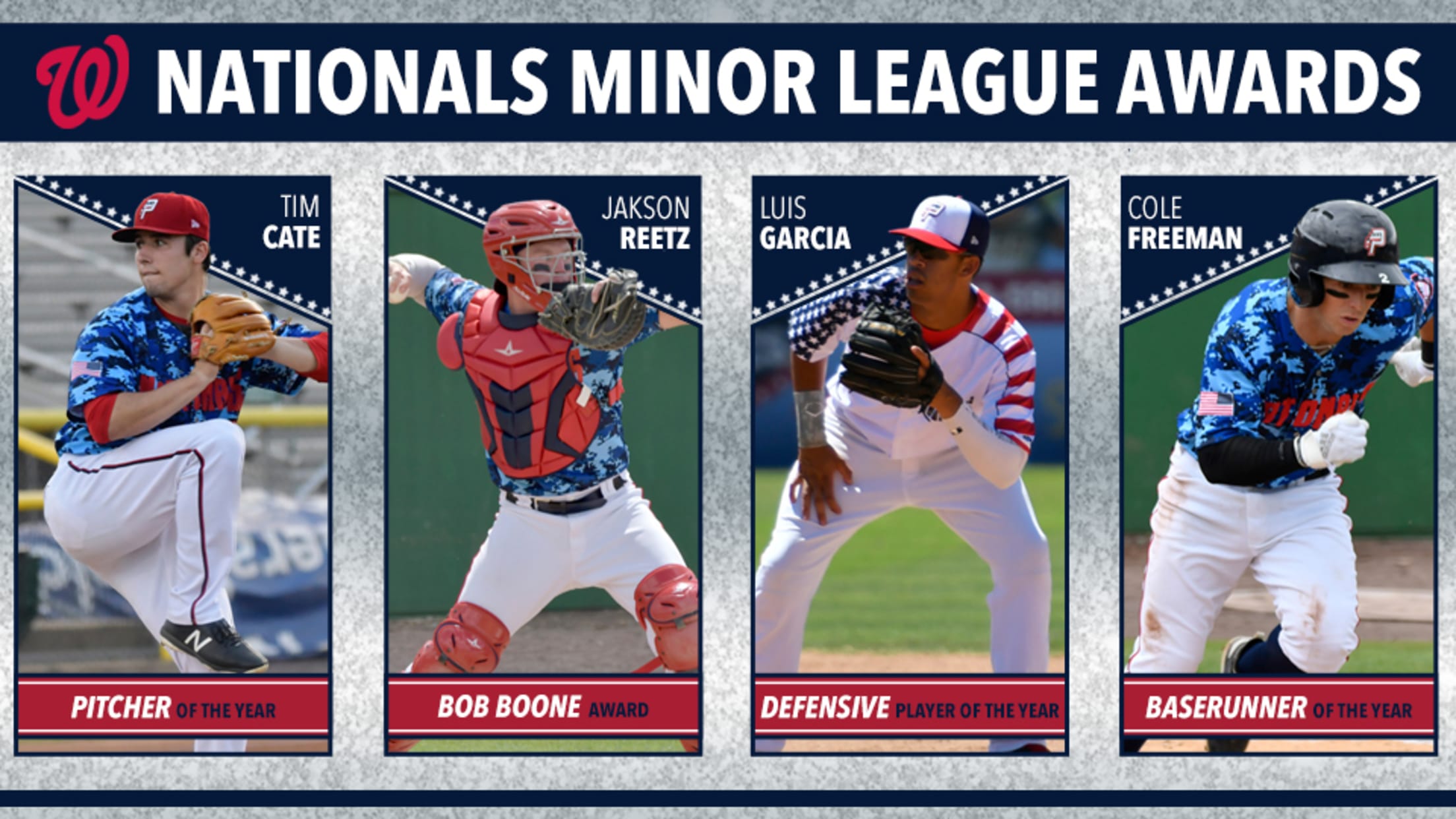 FREDERICKSBURG, Va. - The Washington Nationals selected the following former Potomac Nationals players for their 2019 Minor League Players of the year: -Pitcher of the Year - Left-Handed Pitcher Tim Cate (2019) -Defensive Player of the Year - Infielder Luis Garcia (2018) -Baserunner of the Year - Infielder Cole Freeman
2019 Potomac Nationals Season in Review
P-Nats end an era with success on, off field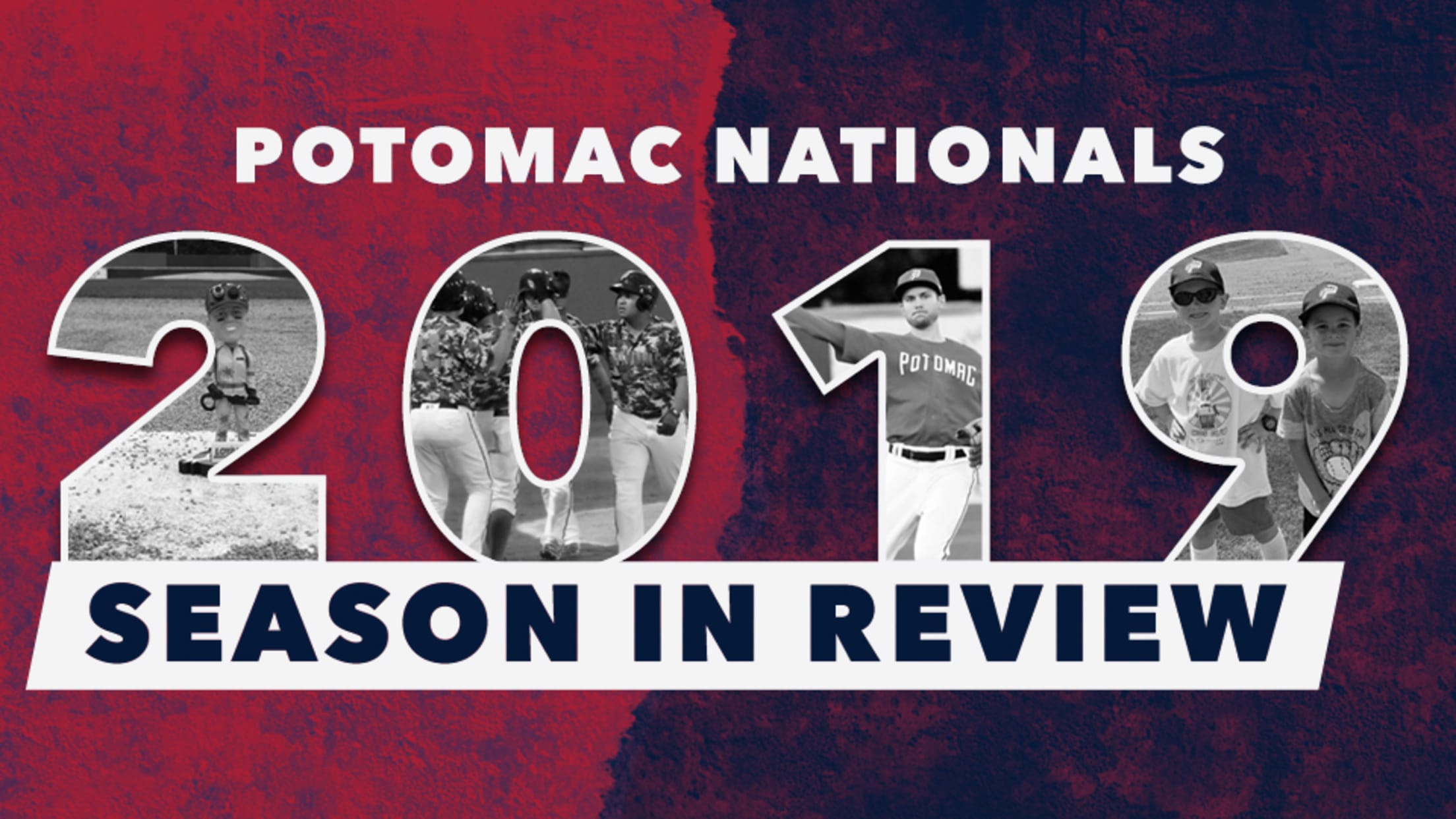 Woodbridge, VA---Though their 2019 season ended just shy of a return to the Carolina League Playoffs, the Potomac Nationals enjoyed a memorable and successful final year in Woodbridge before their move to Fredericksburg in 2020. With an exciting on-field product and some of the best promotional nights in Minor League
Fredericksburg Baseball Team Gets a Name!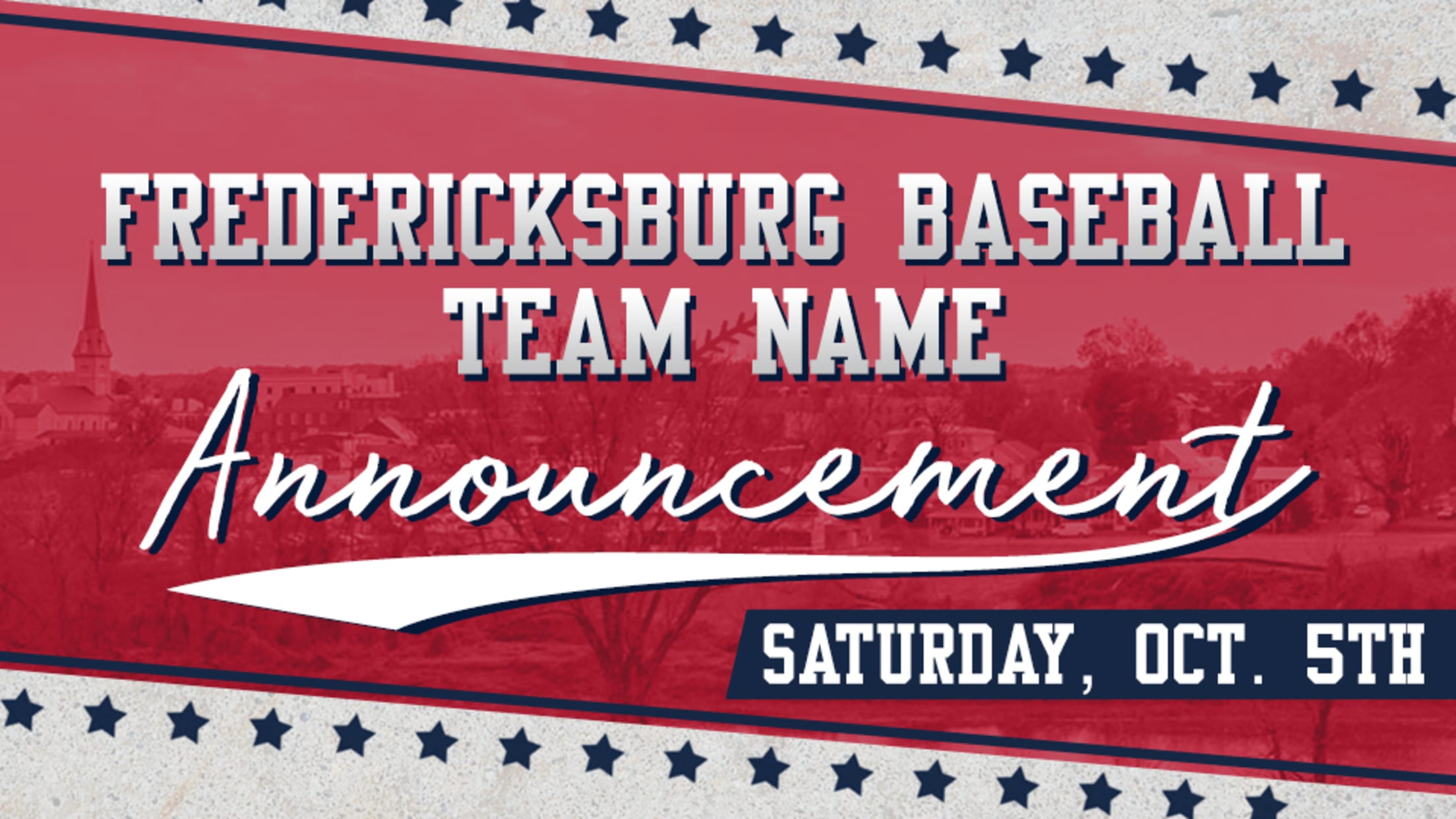 FREDERICKSBURG, VA - Families, friends, and fans are invited to join Fredericksburg Baseball for the official team name announcement block party!
Carson Teel Named Carolina League Player of the Month
Left-Hander Shined as One of MiLB's Best Pitchers in August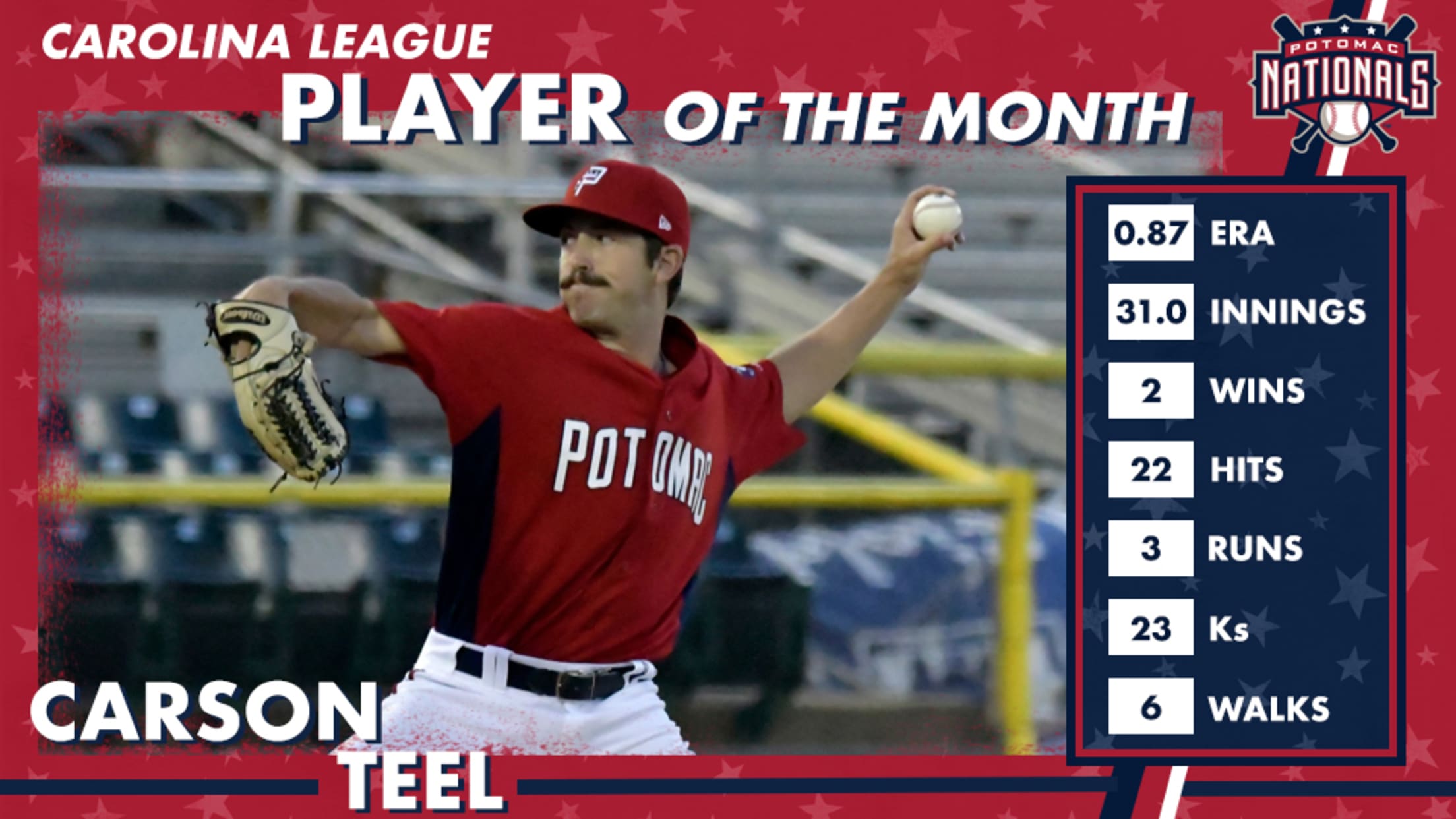 Winston-Salem, NC - For the first time since August of 2017, the Uncle Ray's Carolina League Player of the Month is a pitcher. Potomac's Carson Teel paced all CL hurlers with a 0.87 earned run average en route to his first professional monthly award, Minor League Baseball announced Thursday in its
Fredericksburg Baseball Hires Nick Hall as new Executive Vice President and General Manager; Bryan Holland and Aaron Johnson Promoted to Vice Presidents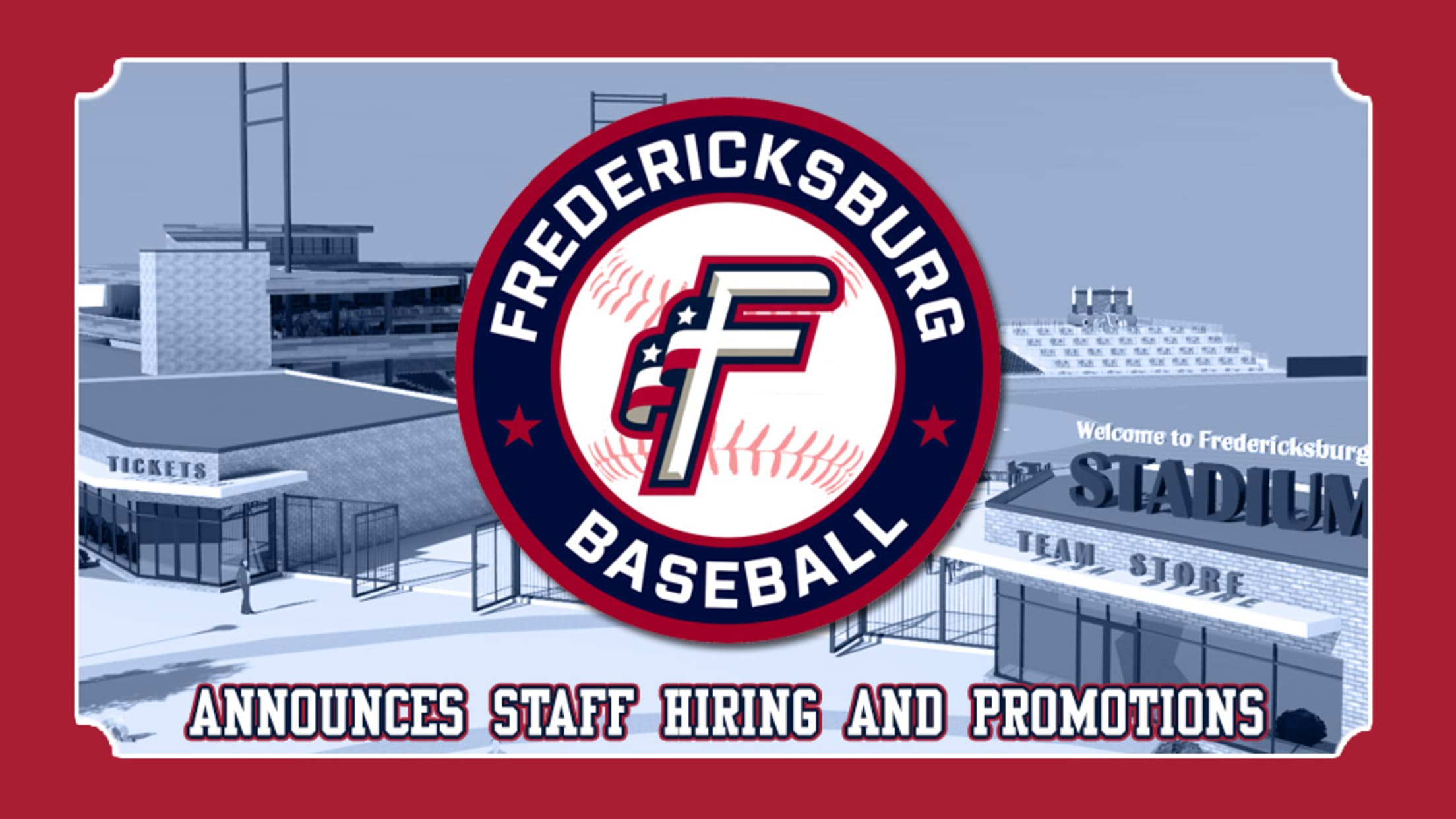 Fredericksburg, VA---With the 2019 season concluded, Fredericksburg Baseball is set to open its new stadium in Fredericksburg in April 2020. A key initiative of the team has been to expand its staff to provide the best entertainment and service to its fans in the greater Fredericksburg area. As part of
P-Nats Drub Frederick 11-2 in Franchise's Final Potomac Game
Red, White & Blue Blast Four Home Runs in Season-Ending Victory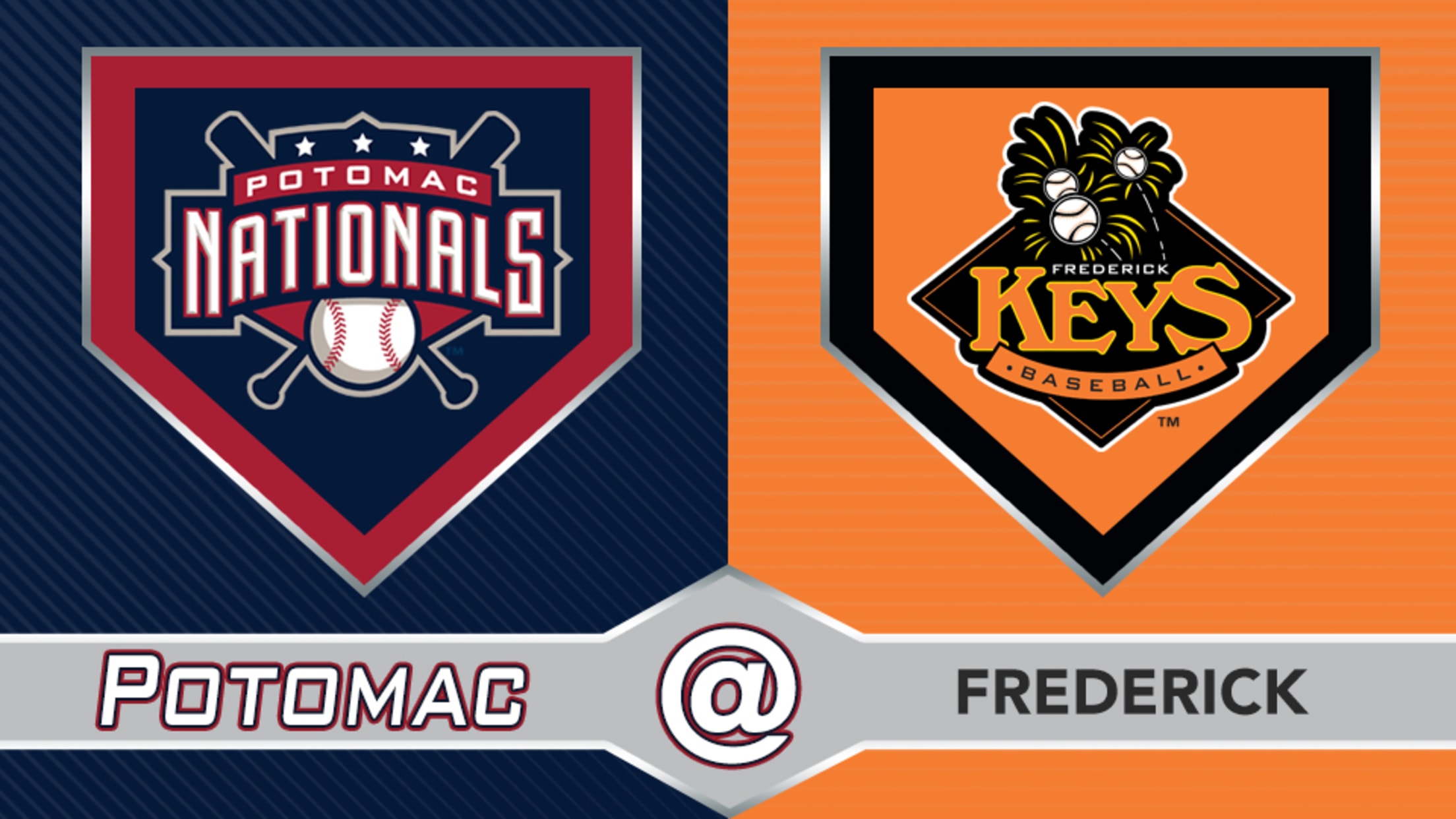 Woodbridge, VA-In the final game with the moniker Potomac Nationals (70-67, 40-30), the P-Nats ran away with the regular season finale 11-2 over the Frederick Keys (53-84, 24-44) on Monday afternoon. As the franchise transitions to Fredericksburg, VA for the 2020 season, the on-field squad wrapped up the campaign about
P-Nats Secure Winning Season with Shutout Victory
Raquet fans career-high 11 in Potomac's sixth straight win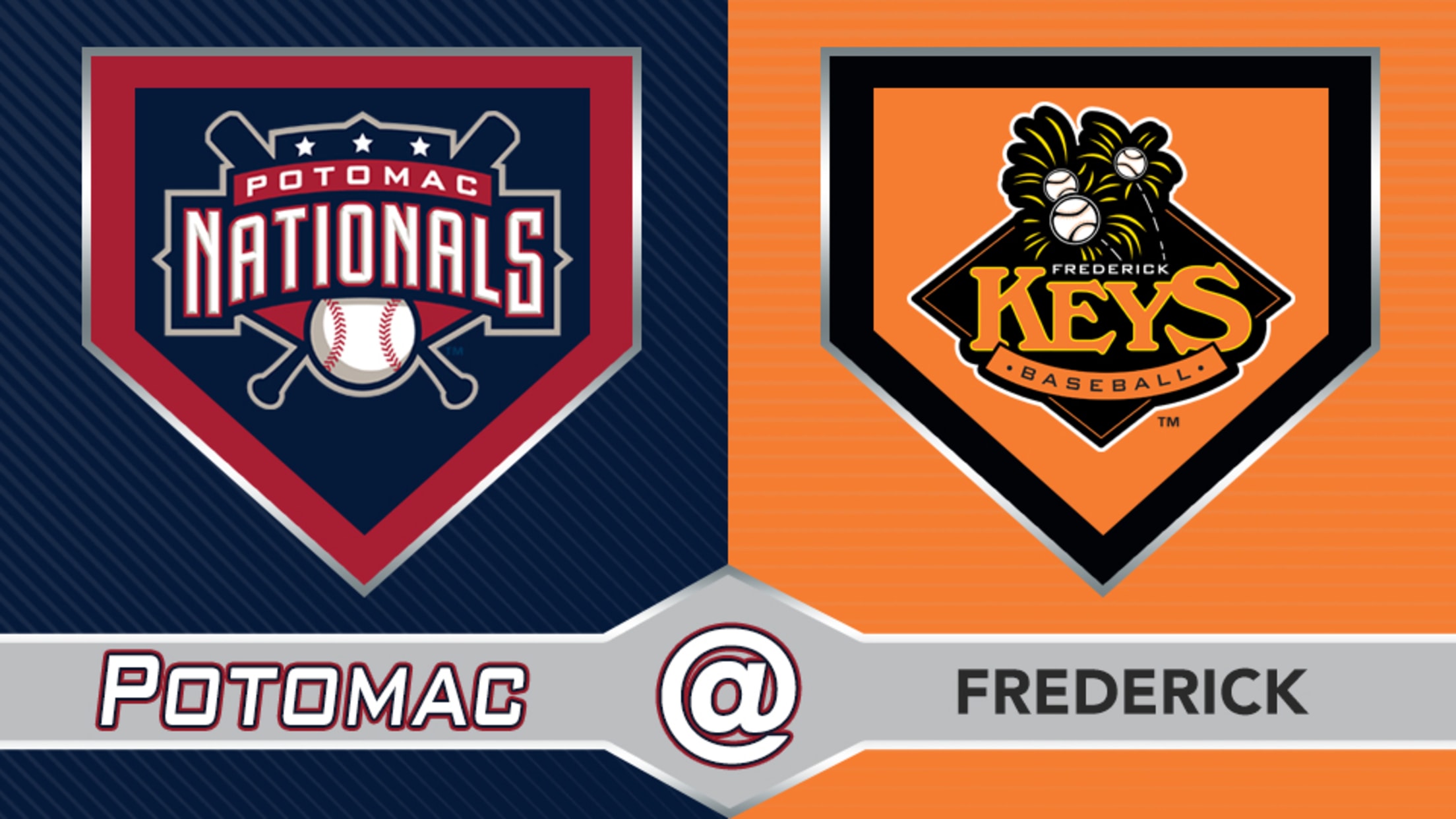 Frederick, MD-Though their playoff hopes were dashed with a Salem Red Sox win in the afternoon, the Potomac Nationals (39-30, 69-67) continued their finishing kick with a 2-0 victory over the Frederick Keys (24-43, 53-83) on Sunday night. With their sixth consecutive win, the P-Nats have secured a winning record
Eight Current & Former P-Nats Headed to 2019 Arizona Fall League
Three Current P-Nats and Five Former P-Nats to play for Surprise Saguaros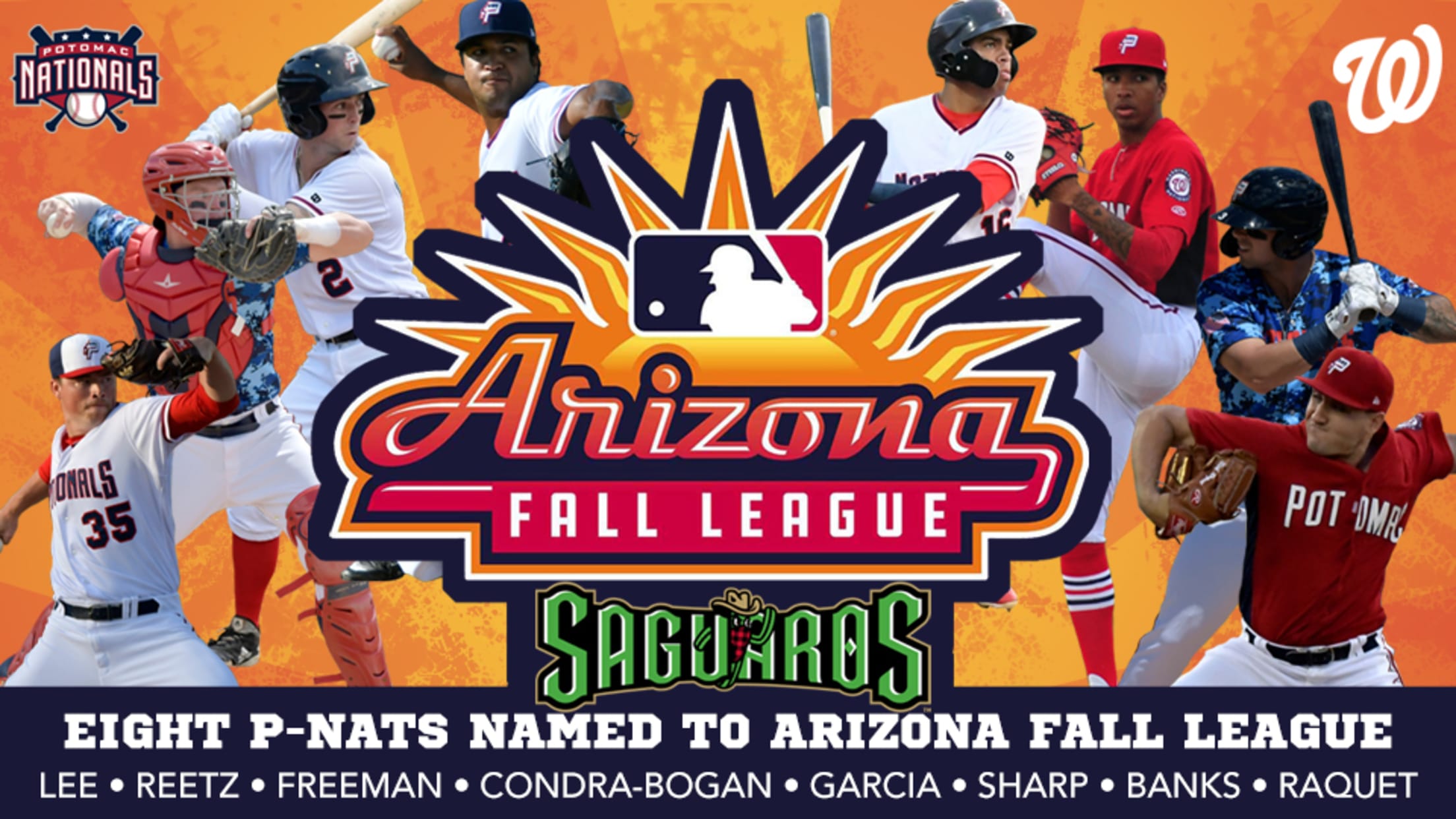 Woodbridge, VA---A large collection of current and former Potomac Nationals will represent the Washington Nationals in the Arizona Fall League, which is set to begin on September 18th. In sum, eight current or former members of The Red, White, & Blue are set to play for the Surprise Saguaros. Current
Potomac Keeps Season Alive with Doubleheader Sweep
Twin wins over Keys stave off elimination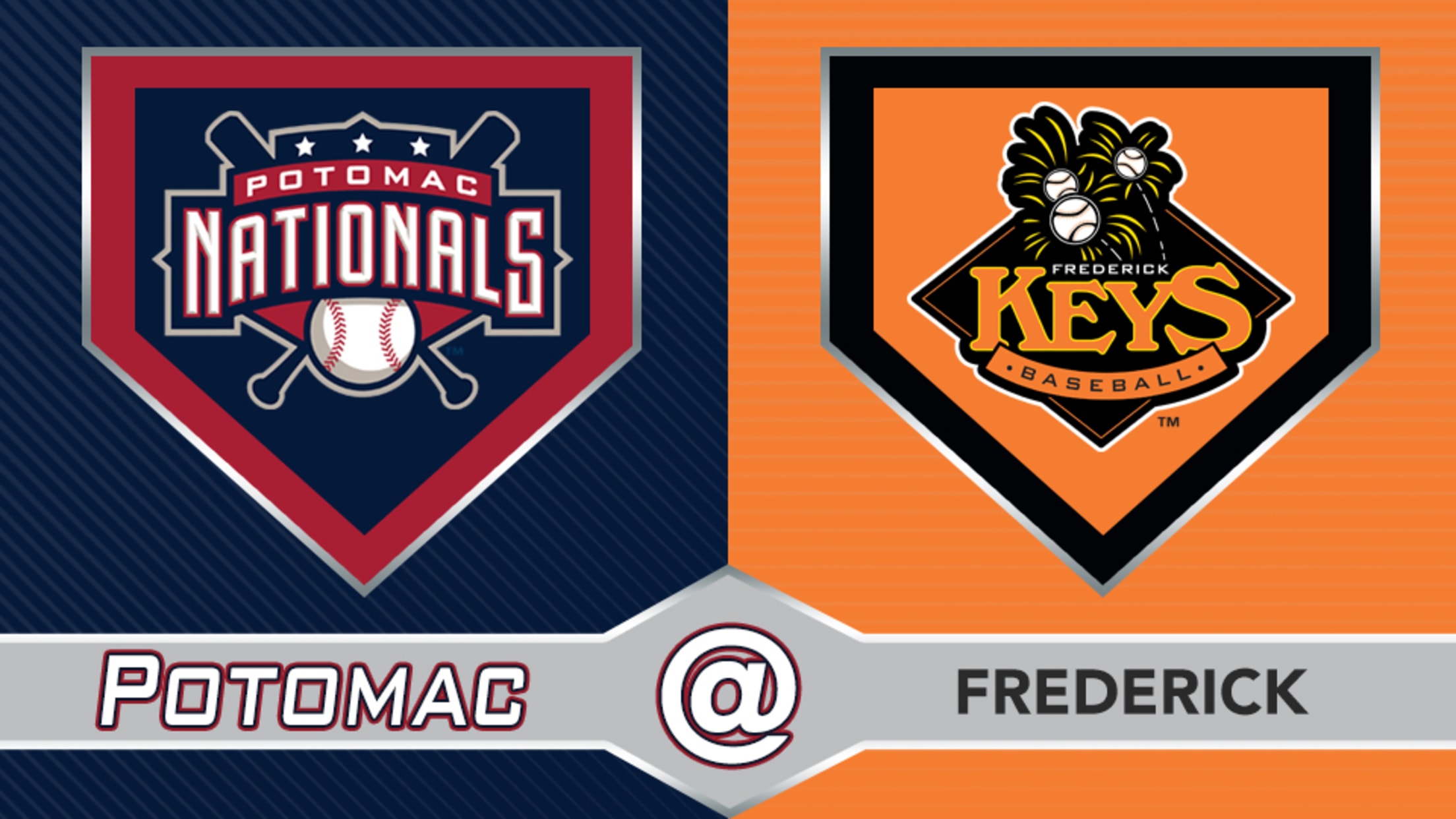 Frederick, MD-With no margin for error, the Potomac Nationals (38-30, 68-67) swept a doubleheader over the Frederick Keys (24-42, 53-82) on Saturday night to extend their winning streak to five games. A comeback 7-5 win in game one was followed by a 4-1 victory in the nightcap as the P-Nats
P-Nats Continue Winning Ways in Frederick
Doolittle contributes to dominant pitching in 8-1 win
Frederick, MD-In need of a strong finish to return to the Carolina League playoffs for the second year in a row, the Potomac Nationals (36-30, 66-67) won their third consecutive game and kept pace with the first-place Salem Red Sox with an 8-1 victory over the Frederick Keys (24-40, 53-80)