June 1 Iowa Cubs Season Status Update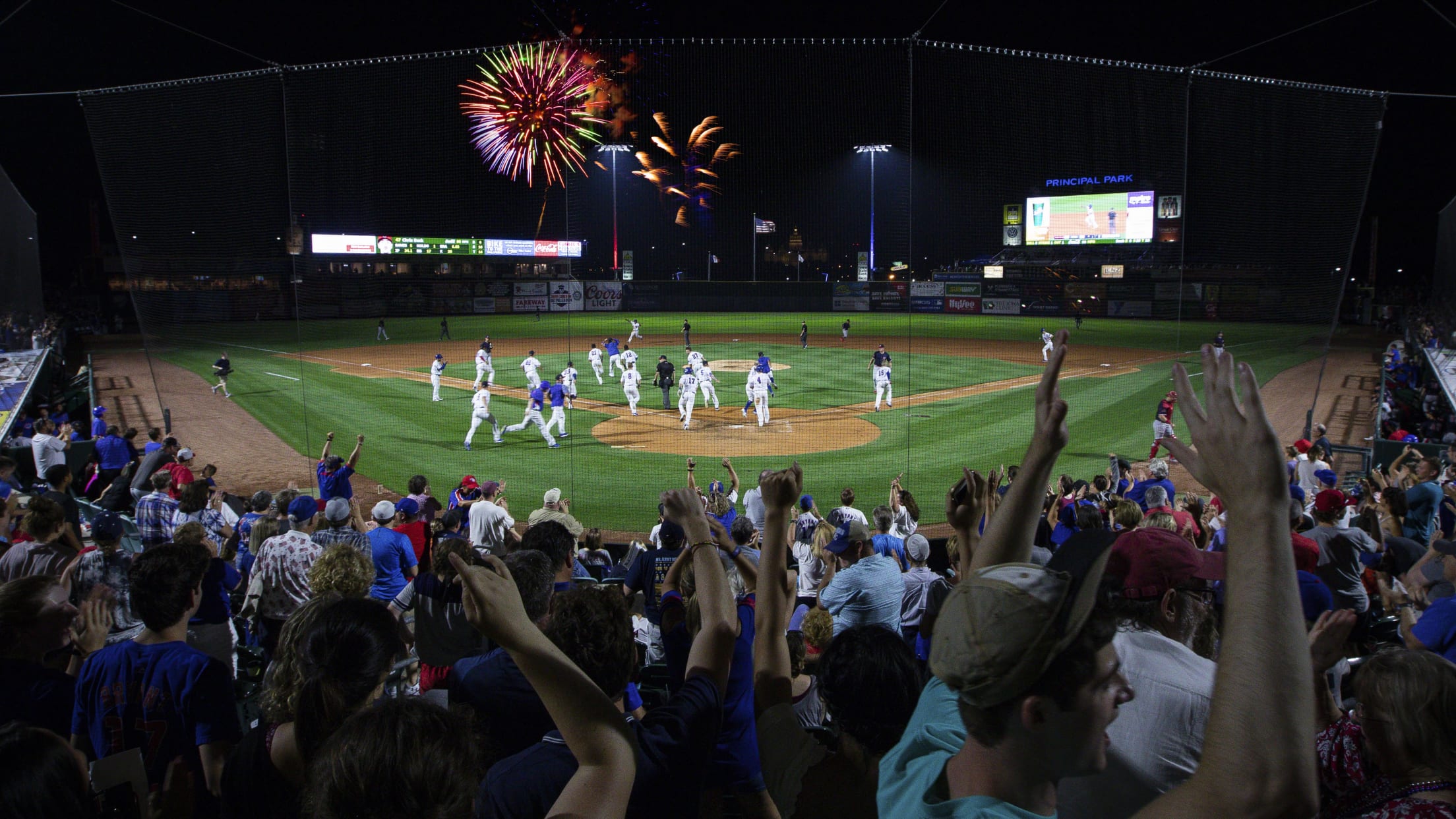 Dear Iowa Cubs fans, Last week, Iowa Governor Kim Reynolds made a very important announcement related to our organization. By her proclamation on May 26, effective today, outdoor gatherings for sports and events are allowed as long as the host venues adhere to the stated guidelines related to capacity, social
Dear Iowa Cubs fans,
Last week, Iowa Governor Kim Reynolds made a very important announcement related to our organization. By her proclamation on May 26, effective today, outdoor gatherings for sports and events are allowed as long as the host venues adhere to the stated guidelines related to capacity, social distancing and established health protocols for the safety of fans and employees. We are prepared to make the necessary adjustments and adhere to those guidelines to welcome you safely back to Principal Park!
In the near future, our staff will reveal a full set of new guidelines and protocols that will be in place in time to open the gates. In addition to approved high school baseball games leading up to the state tournament, our staff has developed a variety of event ideas to bring you the fun, excitement and experiences that only Principal Park can offer. Please continue to regularly check iowacubs.com and our social media channels for more details on these important guidelines and upcoming event schedules.
While we're excited to re-open the ballpark again, the Governor's proclamation was just one of the steps necessary in setting a potential start date for our Iowa Cubs season. When Major League Baseball suspended spring training operations on March 13, that included the season preparation for all players in Minor League Baseball as well. Like you, we've been following the news reports about the ongoing negotiations between the MLB owners and players. The results of those negotiations will be a plan that will determine when - or if - our Triple-A season will start and how long it might last. We still anticipate at least three to four weeks between the time that plan is announced and when our first game may be.
No one from our organization, or any of our Pacific Coast League partners, are active parts of these discussions with Major League Baseball, so we can't promise or predict what the outcome may be. Since we've arrived at June 1 with no set plan to start the season, it is reasonable to expect that we won't have a full 70-game home schedule. When we find out what the number of games might be, we will be in direct communication with all of our ticket holders and sponsors to provide the appropriate credits for games that are missed.
Whether it was a trip to the ballpark in the past, a visit to the ballpark you'll make in 2020, or future games and outings you'll attend in 2021 and beyond, know that our commitment was, is and will be for Principal Park to be clean, safe and fun. Thank you for your patience and support. We look forward to seeing you again soon!
Sincerely,
Iowa Cubs Ownership and Staff