Jumbo Shrimp to host inaugural Bark and Brew pregame beer festival on July 10
$30 ticket includes unlimited beer sampling from 4-6 p.m. and ticket to 6:35 p.m. game against Norfolk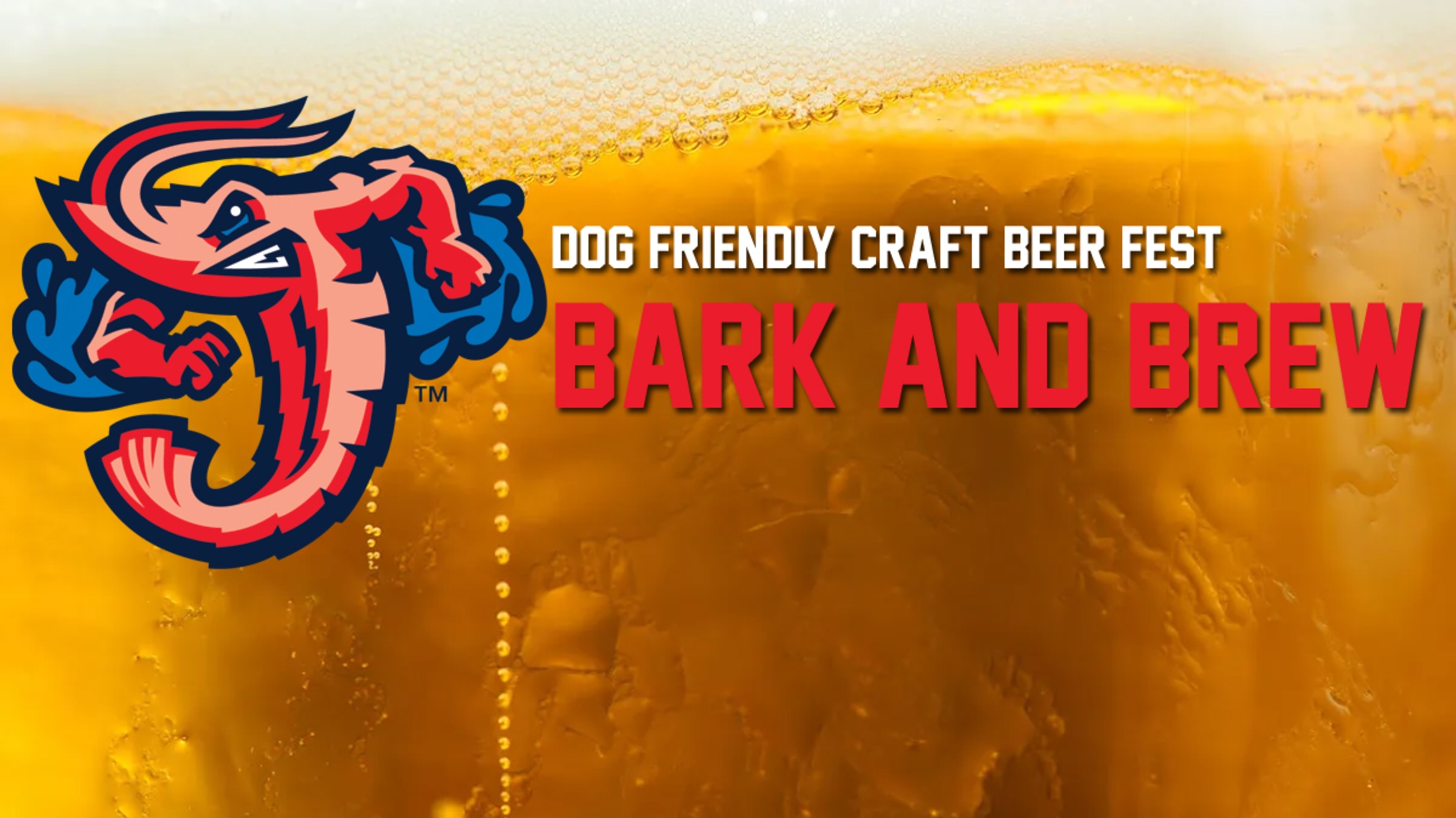 PURCHASE BARK AND BREW PREGAME BEER FESTIVAL TICKETS JACKSONVILLE, Fla. – Dog-owners' tails will soon be wagging as the Jacksonville Jumbo Shrimp are adding a special treat for their July 10 Forever Vets Animal Hospital Canines and Crustaceans Dog Day at 121 Financial Ballpark. The club is rolling out the
PURCHASE BARK AND BREW PREGAME BEER FESTIVAL TICKETS
JACKSONVILLE, Fla. – Dog-owners' tails will soon be wagging as the Jacksonville Jumbo Shrimp are adding a special treat for their July 10 Forever Vets Animal Hospital Canines and Crustaceans Dog Day at 121 Financial Ballpark. The club is rolling out the inaugural Bark and Brew pregame beer festival from 4-6 p.m. in advance of the Jumbo Shrimp's 6:35 p.m. game on Sunday, July 10 against the Norfolk Tides.
For just $30, fans will receive unlimited beer sampling from 4-6 p.m., as well as a ticket to the 6:35 p.m. game. Tickets may be purchased via this link online with the password: bark and brew.
The Bark and Brew pregame beer festival includes samplings from the following breweries:
-Intuition
-Fishweir
-Southern Swells
-Veterans United
-Ruby Beach
-Conagree and Penn
-Dog Rose
-Aardwolf
-Coppertail
-Sierra Nevada
…and more.
Each dog receives free admission to both July 10 events as long as their owner purchases a ticket. Please note dogs are not allowed in Section 119, the Wheelhouse Lounge and the Haskell Suite Level. There will not be any kiddie pools set up, so fans are highly encouraged to bring a bowl for their four-legged friend.
ABOUT THE JUMBO SHRIMP: The Jacksonville Jumbo Shrimp offer affordable family fun at 121 Financial Ballpark. Their inaugural season garnered the Southern League's Don Mincher Organization of the Year, Promotional Trophy and Jimmy Bragan Executive of the Year, won by general manager Harold Craw. The club added its second Promotional Trophy in three years following the 2019 season. The 2021 season marked the return of Triple-A baseball in Jacksonville. To experience the excitement with the terrific value of ticket and group options, call the Jumbo Shrimp at (904) 358-2846 or visit www.jaxshrimp.com.