"The Catch"...Aviators launch video podcast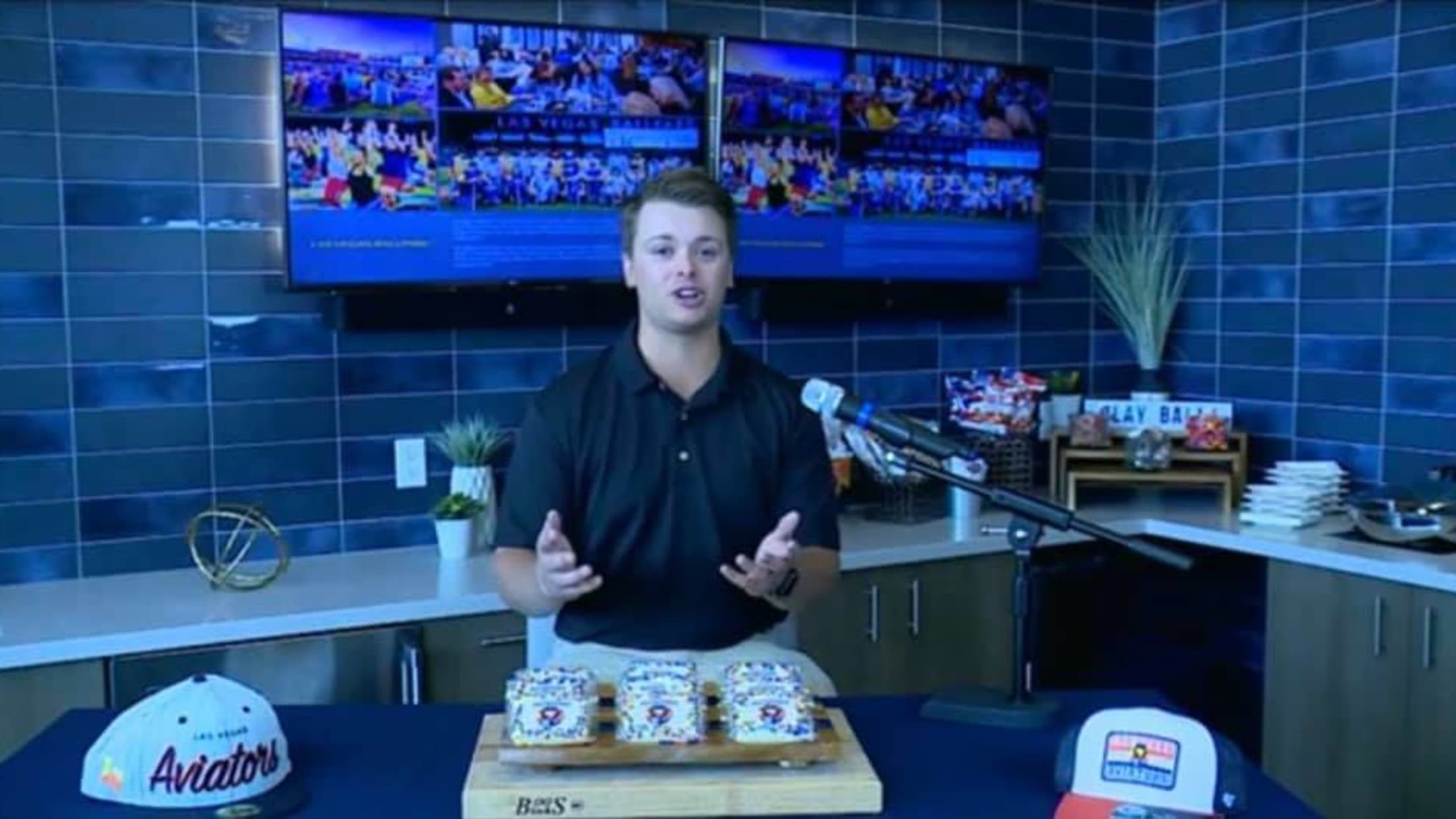 "The Catch" is a video podcast hosted by Matt Neverett. It will give fans a different look into the Las Vegas Aviators franchise and the goings on around Las Vegas Ballpark. Tune in via our Youtube channel or find the link on the Aviators Facebook page. Four episodes have been
"The Catch" is a video podcast hosted by Matt Neverett. It will give fans a different look into the Las Vegas Aviators franchise and the goings on around Las Vegas Ballpark. Tune in via our Youtube channel or find the link on the Aviators Facebook page. Four episodes have been recorded and uploaded for viewing. "It has been fun for our staff to continue to work on ideas to activate Las Vegas Ballpark during a time when baseball games were not part of our daily life," stated Chuck Johnson, general manager, Las Vegas Aviators. "We are cutting our teeth with this feature that will become a regular fixture during future Aviators' seasons."
Host, Matt Neverett, is following in the footsteps of his father, Tim Neverett. Tim is currently the play-by-play announcer for the Los Angeles Dodgers radio and television broadcasts. He also called games for the Las Vegas Stars / 51s and for five seasons with the Las Vegas Thunder (IHL Hockey Franchise) which is where he became acquainted with current Aviators staff, Don Logan and Chuck Johnson. Matt, along with assistance from other Aviators' staff members, Johnathan Jensen, Gary Arlitz, and Deonte Hawkins, will continue to develop content for the podcast.
We encourage you to check in and subscribe to our Aviators Youtube channel.