IronPigs to play U.S. Army in Esports competition
Representatives from the United States Army will play the IronPigs in a best of three-game series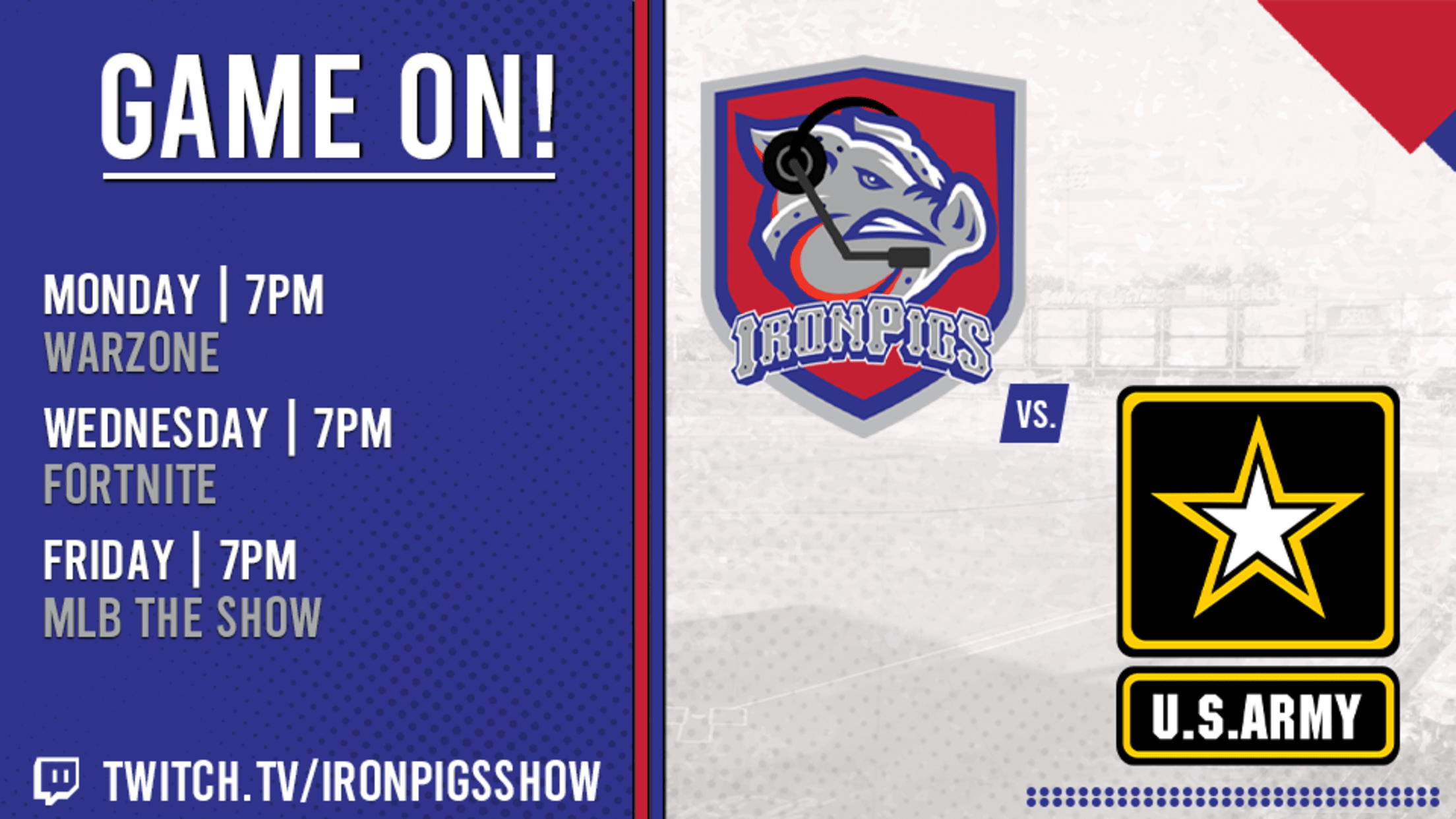 The Lehigh Valley IronPigs are taking the next step in virtual gaming by beginning an Esports competition with representatives from the United States Army starting Monday, April 27. "Throughout our time social distancing and staying home, our staff has been working diligently in trying to still provide a level of
The Lehigh Valley IronPigs are taking the next step in virtual gaming by beginning an Esports competition with representatives from the United States Army starting Monday, April 27.
"Throughout our time social distancing and staying home, our staff has been working diligently in trying to still provide a level of fun and entertainment," said IronPigs President and General Manager Kurt Landes. "We feel this Esports competition with representatives from the United States Army will be the perfect starting point for our new IronPigs Esports gaming team."
Esports are organized, multiplayer video game competitions that invite players of any skill set to play as individuals or as teams. The best of three-game series kicks off with Call of Duty: Warzone on Monday, April 27 followed by Fortnite on Wednesday, April 29. The pinnacle night of the series will be Friday, May 1 as members of the IronPigs staff will be playing members of the U.S. Army in MLB The Show. It will feature the Philadelphia Phillies (IronPigs) against the Washington Nationals (U.S. Army).
Each night, the games will be streamed on the IronPigs streaming channels: Twitch, Facebook, Twitter, and YouTube starting at 6:30 p.m. Game action each night will begin at 7 p.m. Interaction within the live feed will take place each night for fans to ask questions and root on both competitors.
The 2020 IronPigs season is the team's 13th at Coca-Cola Park. Follow the IronPigs on Twitter at @IronPigs and like them on Facebook via Facebook.com/LHVIronPigs.
The 2020 IronPigs season is presented by Capital BlueCross.