Staff Spotlight: Kevin Whitehead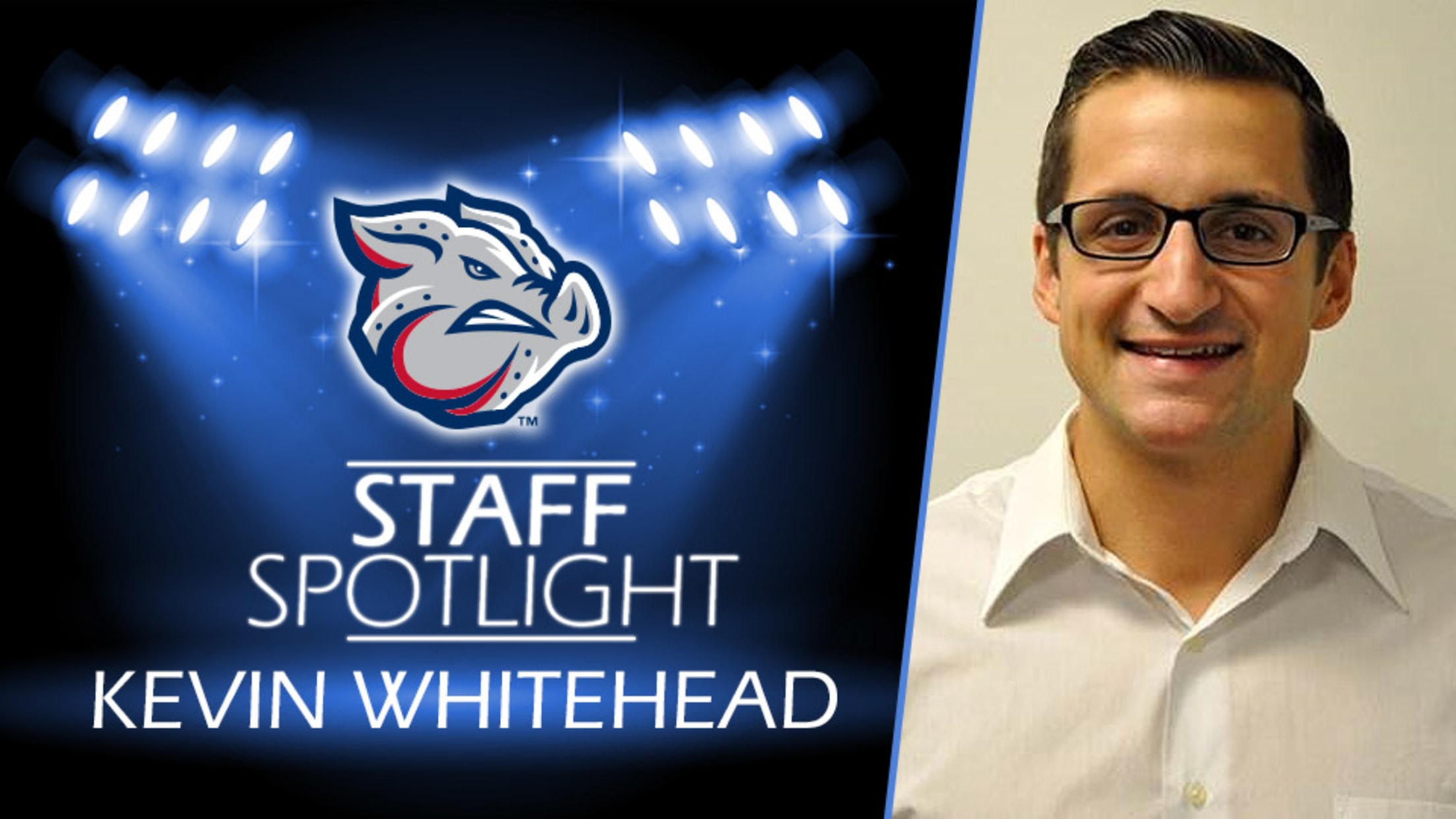 Kevin Whitehead joined the Lehigh Valley IronPigs in January 2020 as the team's Director of Multimedia Design and Entertainment. Kevin grew up just outside Philadelphia in Turnersville, NJ and attended Washington Township High School before earning a degree from Rider University. The youngest of four brothers, Kevin comes to the
Kevin Whitehead joined the Lehigh Valley IronPigs in January 2020 as the team's Director of Multimedia Design and Entertainment. Kevin grew up just outside Philadelphia in Turnersville, NJ and attended Washington Township High School before earning a degree from Rider University. The youngest of four brothers, Kevin comes to the IronPigs from Lehigh University.
What interested you about becoming a member of the IronPigs?
Having worked here for the previous four seasons, I always enjoyed the people in the press box, many who have become good friends outside of work. The IronPigs' reputation was always highly regarded in the sports industry and in the community. Made for an easy fit.
What does your job entail?
Produce our game presentation and help coordinate all the fun around the ballpark. Our great crew puts on a great show!
What have you enjoyed most about being a member of the IronPigs front office?
So far, the creative freedom and how everyone here has been easy to get along with. Great environment!
What's your favorite part about Coca-Cola Park?
The Food! When I came here as a fan, I always enjoyed how much they thought outside-the-box and sell everything bacon here.
Do you have any goals you're looking to accomplish throughout your first baseball season?
I want everyone who walks through the gate to have a great time while they're at the ballpark. Going to baseball games in the summer is such a great way to spend time with friends and family. Hopefully I can play a small part in everyone having a great time here at Coca-Cola Park!
Quick Hitters
If you can live anywhere, where would it be: North Carolina or Vegas
Favorite outside activity: Hitting the beach and hiking
Favorite sports team (other than IronPigs): Phillies/Flyers
Favorite holiday: Independence Day
Favorite Food: Sushi
Best concert you've been to: The Chainsmokers in Vegas
Number of states you've visited: 22