Staff Spotlight: Stephen Doll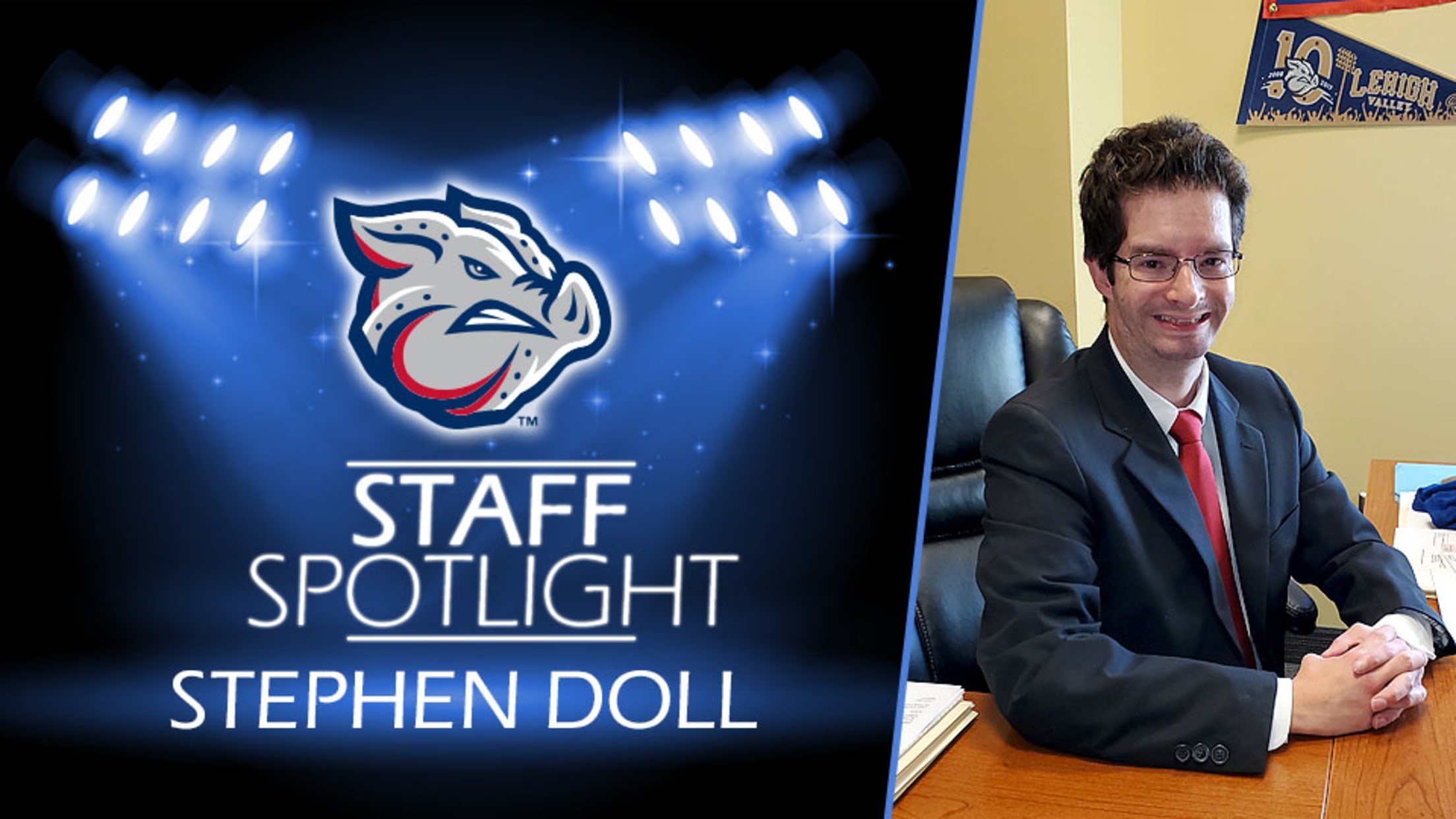 Stephen Doll joined the IronPigs as the team's new Director of Finance this September. He hails from Hummelstown, PA -- about an hour and a half north of Allentown. He earned a Bachelor of Science in Accounting and Business Administration from Lebanon Valley College in Annville. Stephen now resides in
Stephen Doll joined the IronPigs as the team's new Director of Finance this September. He hails from Hummelstown, PA -- about an hour and a half north of Allentown. He earned a Bachelor of Science in Accounting and Business Administration from Lebanon Valley College in Annville. Stephen now resides in Emmaus while his parents still reside in Hummelstown with his adorable, almost-eight-year-old puggle Emma. Learn more about Stephen in this week's edition of Staff Spotlight!
What was the main reason that interested you into becoming a member of the IronPigs?
I have been a life-long Phillies fan, having interned with them from 2014-2016. Being able to come back to the Phillies organization and to be Director of Finance was very appealing to me. I also have family in the Emmaus area and have always heard great things about the IronPigs organization.
What does your job entail?
I perform all the financial tasks for the IronPigs, from daily activities of journal entries and bank reconciliations to more big picture items such as yearly budgeting and preparation of monthly and quarterly financial statements.
What have you enjoyed most about being a member of the IronPigs front office?
Everyone has been a pleasure to work with, and makes you feel a part of the team from your first day. I love the deep connection the IronPigs have with the community and the people of the Lehigh Valley.
What's your favorite part about Coca-Cola Park?
I had never been to Coca-Cola Park prior to starting my job with the IronPigs, but I could tell right away this is a top-notch stadium, and the view is amazing.
Do you have any goals you're looking to accomplish throughout your first season?
I would like to learn all I can about the organization and continue the success the IronPigs have had on and off the field.
Quick Hitters
Walk-up song: Bye, Bye, Bye by NSYNC
Favorite outside activity: Playing catch with my dad
Favorite sports team (other than IronPigs): Philadelphia Phillies and Philadelphia Eagles
Favorite sports mascot: Phillie Phanatic
Favorite actor/actress: Chris Evans & Natalie Portman
Favorite holiday: Christmas
Favorite Food: Coconut Shrimp
Favorite Restaurant: Riverhouse Reef & Grille in Bradenton, FL.
Best concert you've been to: Tie between NSYNC, Jay-Z & Beyonce, and Coldplay.
Fall, Winter, Spring or Summer: Summer
Favorite Day of the Week: Saturday
Favorite Color: Red