Staff Spotlight: Tricia Matsko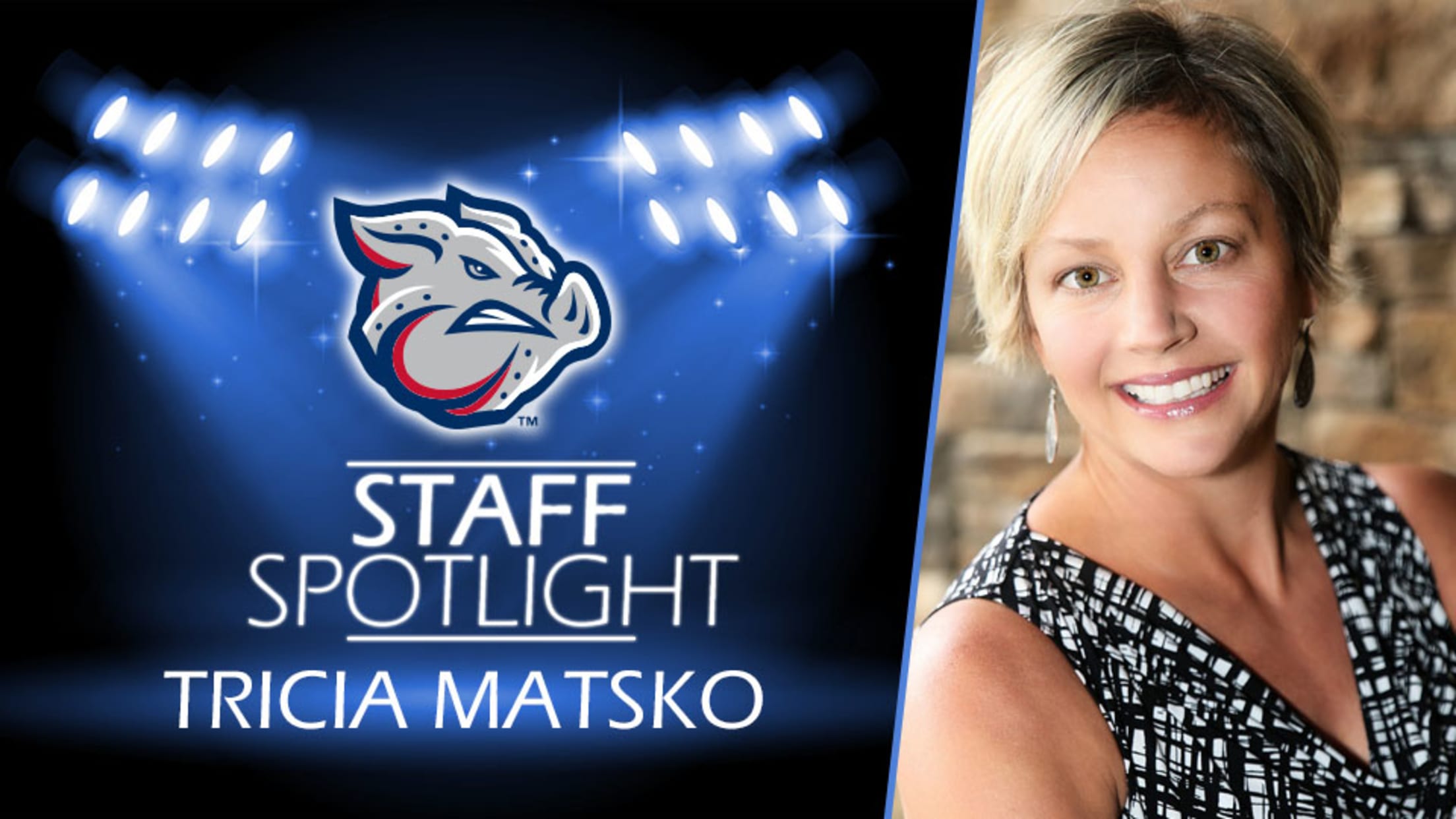 Tricia Matsko is joined the IronPigs in January as the team's Vice President of Marketing & Entertainment. She brings more than 20 years of experience in marketing, communications a public relations to the organization. Prior to joining the IronPigs, she worked for five years as the Director of Sales &
Tricia Matsko is joined the IronPigs in January as the team's Vice President of Marketing & Entertainment. She brings more than 20 years of experience in marketing, communications a public relations to the organization.
Prior to joining the IronPigs, she worked for five years as the Director of Sales & Marketing at Blue Mountain Resort in Palmerton, PA, where she was also a member of the Executive Team, the Advisory Board and a number of statewide boards for tourism and marketing. Before taking a position at Blue Mountain Resort, Tricia worked on initiating and developing re-branding marketing campaigns, securing 100% brand awareness and safeguarding financial stability for non-profit institutions. She previously worked as a news anchor and reporter at NBC & CBS affiliate stations in states that include Wisconsin, Alaska, Pennsylvania and Michigan where she was responsible for writing news copy, producing and editing nightly newscasts. She managed weekend news teams and delegated tasks to crews in addition to anchoring weekend nightly news.
Tricia's greatest strengths are her creativity, drive and leadership. She thrives on challenges, particularly those that expand the company's reach.
Tricia holds a Bachelor of Arts degree from the University of Wisconsin, Green Bay. She lives in Lehighton with her husband and their four kids. In her free time, she likes to do CrossFit and watch her kids play sports.
What was the main reason that interested you into becoming a member of the IronPigs?
Based on reputation, the Lehigh Valley IronPigs is an organization that aligns with my ethics and values as a company. I like the energy that surrounds the brand and was looking for a company I could grow and evolve with. I enjoy the fast-paced excitement of the industry and love to put smiles on people's faces.
What does your job entail?
In this role, I oversee the management of the Lehigh Valley IronPigs' brand, including consumer insights, digital marketing, creative development, marketing effectiveness, social responsibility, sponsorships, media and employee communications.
What have you enjoyed most about being a member of the IronPigs front office?
I love the people! I love feeling valued and appreciated. I love the energy each person brings to the ballpark every day. I love being part of a team that is all working toward the same goal.
What's your favorite part about Coca-Cola Park?
There's really nothing like being at a ballpark. The excitement of the crowd as the home team hits a home run. The roar of fans as they sway back and forth, singing "Take Me Out to the Ball Game." The calls of food vendors walking up and down the aisles, selling beer, cotton candy and peanuts. I've been on the fan side. Now I'm excited to experience from behind the scenes.
Do you have any goals you're looking to accomplish throughout your first season?
My main goal is to understand the industry as a whole and get my team firing on all cylinders. We have 5 new members of the marketing team. It's a great energy and exciting to watch as all these creative minds work together. My goal is to get everyone on the same page at the same time. There's nothing more satisfying than watching others succeed and reach their goals, knowing you had a small part in that.
Quick Hitters
If you can live anywhere, where would it be: On a Lake!
Walk-up song: Radioactive by Imagine Dragons
Favorite outside activity: Hiking
Would you rather win the lottery or work at the perfect job? Win the lottery
Favorite sports team (other than IronPigs): Phillies
Favorite sports mascot: Philly Phanatic
Favorite actor/actress: Mark Wahlberg
Favorite holiday: Easter
Ketchup or Mustard? Mustard
Favorite candy: black licorice
Favorite Food: Not fair….ALL types
Favorite Restaurant: A CA MIA
Favorite Non-alcoholic beverage: Water
Best concert you've been to: Darius Rucker
Fall, Winter, Spring or Summer: Fall
Favorite Day of the Week: Thursday
Favorite Color: Green
Number of states you visited: 30
Favorite comedian: Jim Gaffigan
Go-to hang out spot when you were in college: McSwiggin's Green Bay, WI