Redbirds Thumped in Game 2 of the PCL Finals, 10-1
Fresno's Six-Run Second Inning Dooms Redbirds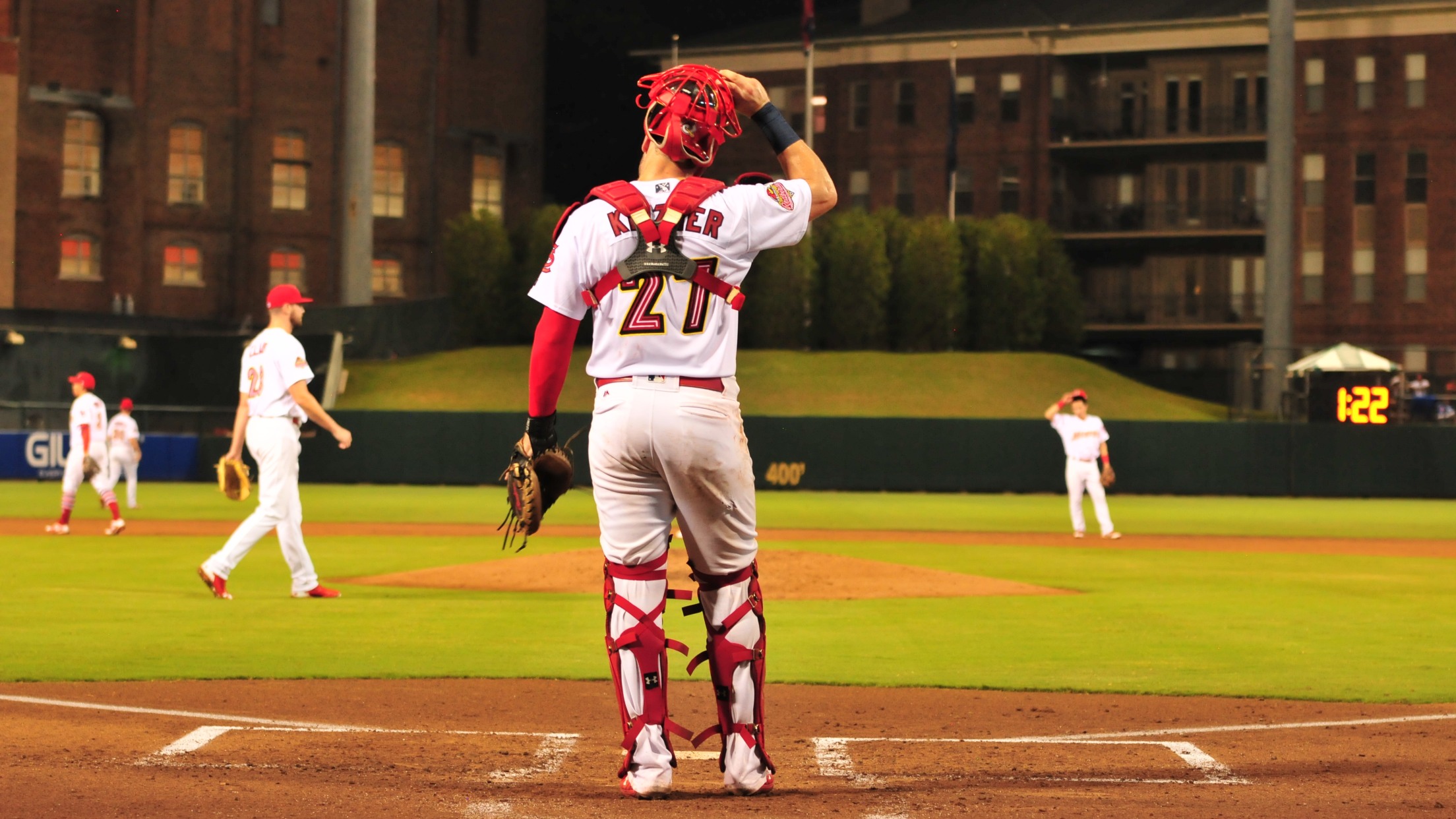 (Memphis Redbirds/Brian Philbrick)
FRESNO, California - The Fresno Grizzlies (Astros) scored six runs in the bottom of the second inning and did not look back in a 10-1 win over the Memphis Redbirds in Game 2 of the Pacific Coast League Championship Series Wednesday night in Fresno, California, and the best-of-five series is
FRESNO, California - The Fresno Grizzlies (Astros) scored six runs in the bottom of the second inning and did not look back in a 10-1 win over the Memphis Redbirds in Game 2 of the Pacific Coast League Championship Series Wednesday night in Fresno, California, and the best-of-five series is now tied at one game apiece.
The series shifts to AutoZone Park for Games 3 and 4 Friday (7:05 p.m.) and Saturday (6:35 p.m.), with a decisive Game 5 set for Sunday (5:05 p.m.) if necessary.
Fresno scored six times against the Redbirds in the bottom of the second inning, with all six charged to Redbirds starter Tyler Lyons. In their 15-hit game, the Grizzlies clubbed three home runs and had two doubles. Five Grizzlies had multi-hit games.
Memphis' only run came in the top of the third inning, when Max Schrock hit a sacrifice fly that scored Andrew Knizner. Knizner finished 2-for-4, as did Randy Arozarena.
The Redbirds used six pitchers in the game, with Will Latcham striking out five in 2.1 innings in his Triple-A debut, and Andy Young drew a walk as a pinch-hitter in his inaugural game at this level.
Should the Redbirds win two games in Downtown Memphis this weekend, it would be their second-straight PCL title and fourth in franchise history, joining 2000, 2009, and 2017.
Tickets for the remainder of the PCL Championship Series on sale now, with Dugout and Field Box tickets just $1 courtesy of KTG USA and MLGW, and can be purchased at www.memphisredbirds.com/playoffs.
[Empty Body]