TRIPLE-A NATIONAL CHAMPIONS! Memphis Wins First National Title
Alex Mejia Named MVP of Game After Five Hit Performance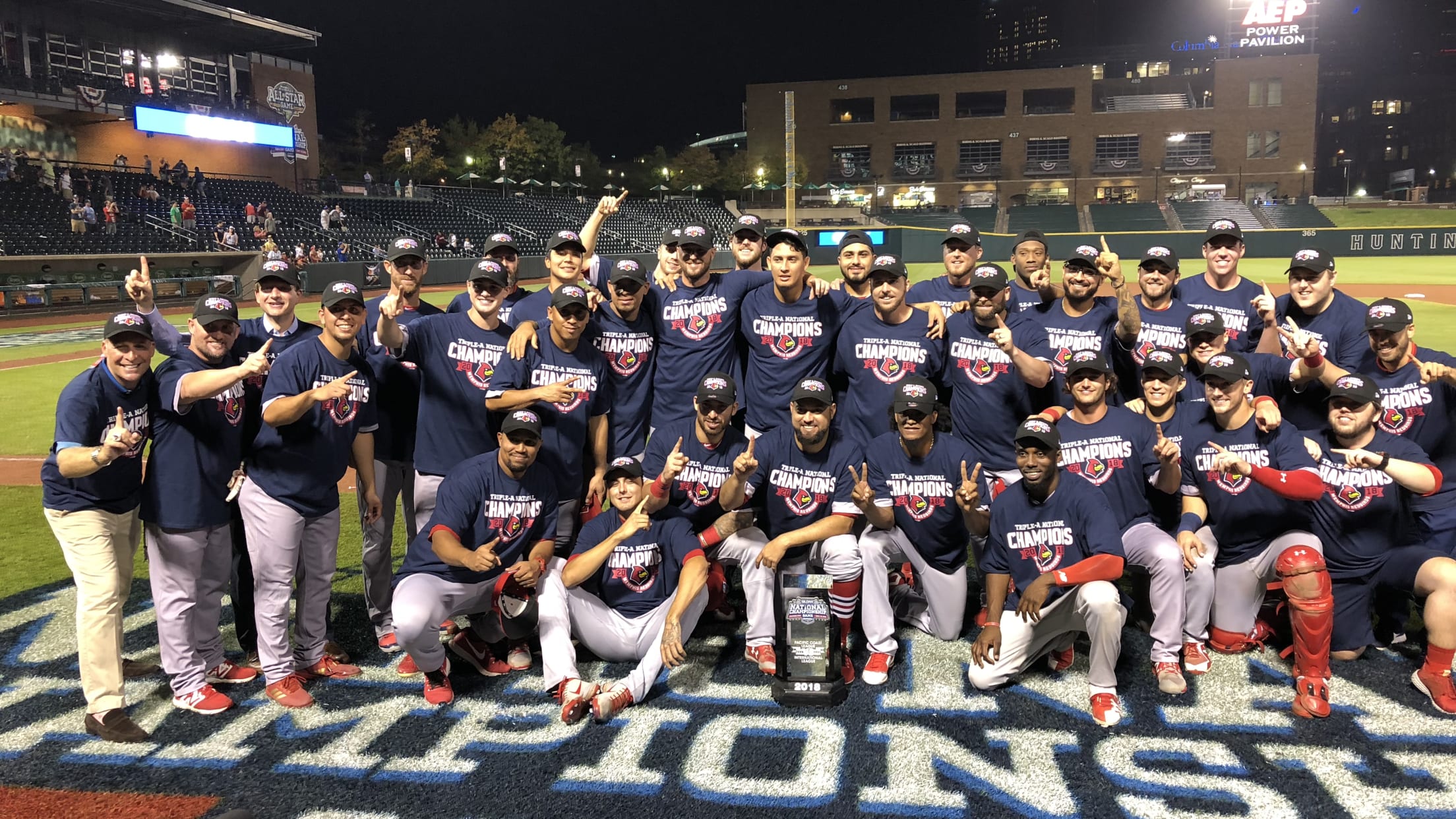 COLUMBUS, Ohio - The Memphis Redbirds stormed out to an early lead in the Gildan Triple-A National Championship Game and never looked back, capturing their first Triple-A Championship. The Redbirds topped the International League Champion Durham Bulls by a score of 14-4 in the game. Including playoff games, Memphis has
COLUMBUS, Ohio - The Memphis Redbirds stormed out to an early lead in the Gildan Triple-A National Championship Game and never looked back, capturing their first Triple-A Championship. The Redbirds topped the International League Champion Durham Bulls by a score of 14-4 in the game. Including playoff games, Memphis has won 187 games in the last two seasons.
All but two of the Memphis starters recorded a hit in the game, and five of them recorded multiple hits. Alex Mejia led the way for Memphis, going 5-for-5 with a double, five RBI, and three runs scored. For his efforts, he was named MVP of the game. Outfielder Lane Thomas also had himself a night at the plate. He went 3-for-5 with a triple, a home run, five RBI, and two runs scored.
Rangel Ravelo (2-for-4, 3R), Randy Arozarena (3-for-4, 2 RBI, 2 R), and Andrew Knizner (2-for-5) also collected multiple hits in the game. Memphis pounded out 17 hits, compared to nine for Durham. Memphis went 8-for-16 with runners in scoring position and left just six men on base.
Kevin Herget dominated on the mound for the Redbirds in his third start of the postseason. He earned the win, throwing 5.1 innings of two-run ball. He did not walk a man, and struck out four Durham batters. Five Memphis relievers combined to finish off the Bulls. Tommy Layne, Edward Mujica, Génesis Cabrera, Chris Ellis, and Giovanny Gallegos combined to throw the final 3.2 innings, allowing two runs.
With the win, Memphis secured its first National Championship in four tries. They dropped the 2000 Triple-A World Series three games to one, and fell to Durham in the winner-take-all game in 2009 and 2017. The 'Birds got their revenge tonight, marching their way to the title despite wild roster turnover.
A total of 66 different players appeared on the Memphis roster this season, a franchise record. Six of the players were promoted from Memphis to make their Major League debuts, while 18 total players were promoted to St. Louis at some point in the season. 22 of the players who appeared on the roster this season were making their Triple-A debuts. Only three active players from last year's runner-up team were on the roster for this playoff run.
The Redbirds went 83-57 in the regular-season after going 91-50 in 2017. Their 174 wins between the last two regular seasons are the most for a Memphis pro team since winning 174 games in 1933-34.
The 2018 Triple-A National Champion Memphis Redbirds will return to action on March 25, 2019 in an exhibition game against the St. Louis Cardinals at AutoZone Park. "The Battle of the Birds" will kick off the start of the 20th season of baseball at the ballpark.
[Empty Body]