New Sponsorships Available at Grande Communications Stadium!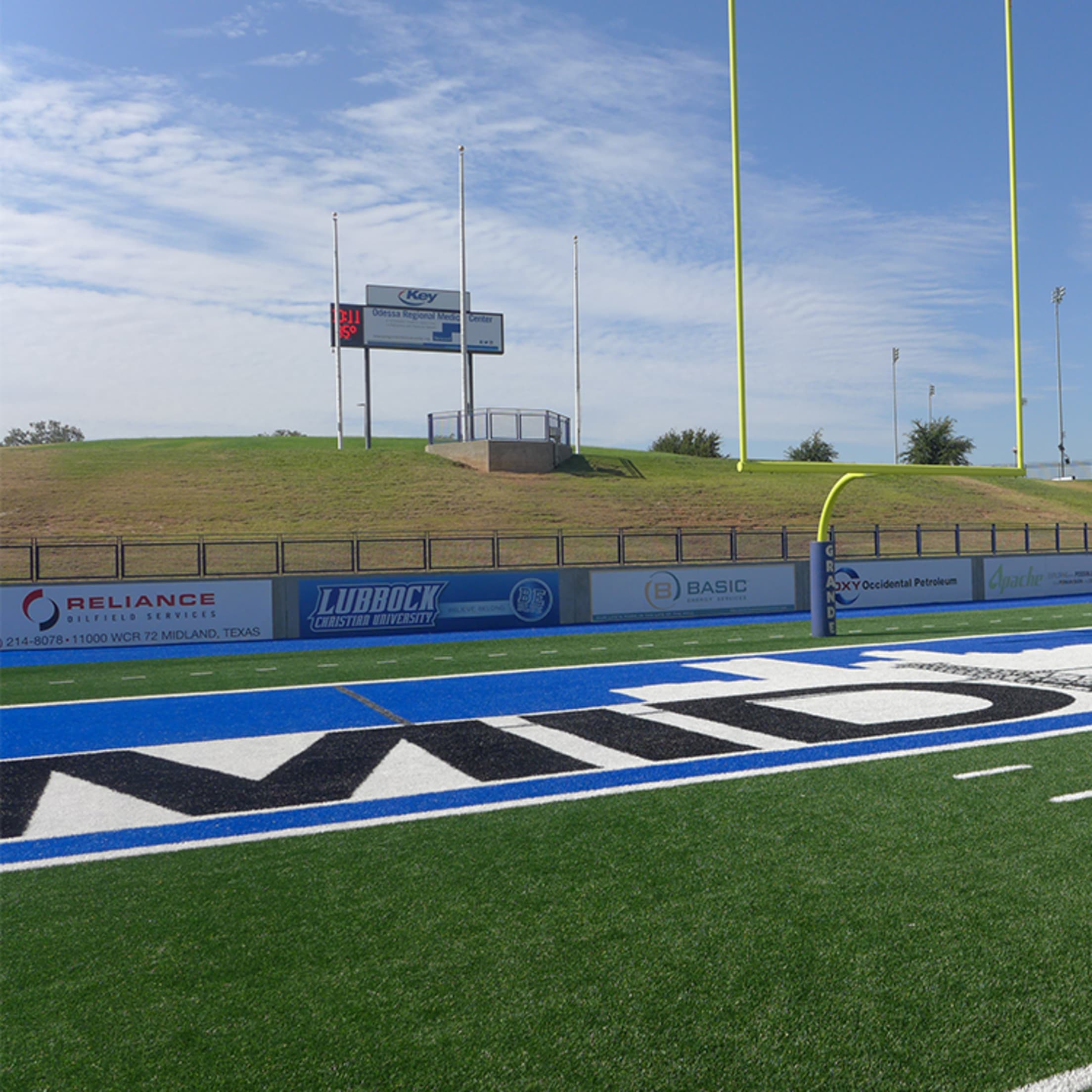 End Zone Signs
Grande Communications Stadium hosts approximately 150 events annually. Events include:
-High School Football
-High School Soccer/ Premier Soccer
-High School Band Events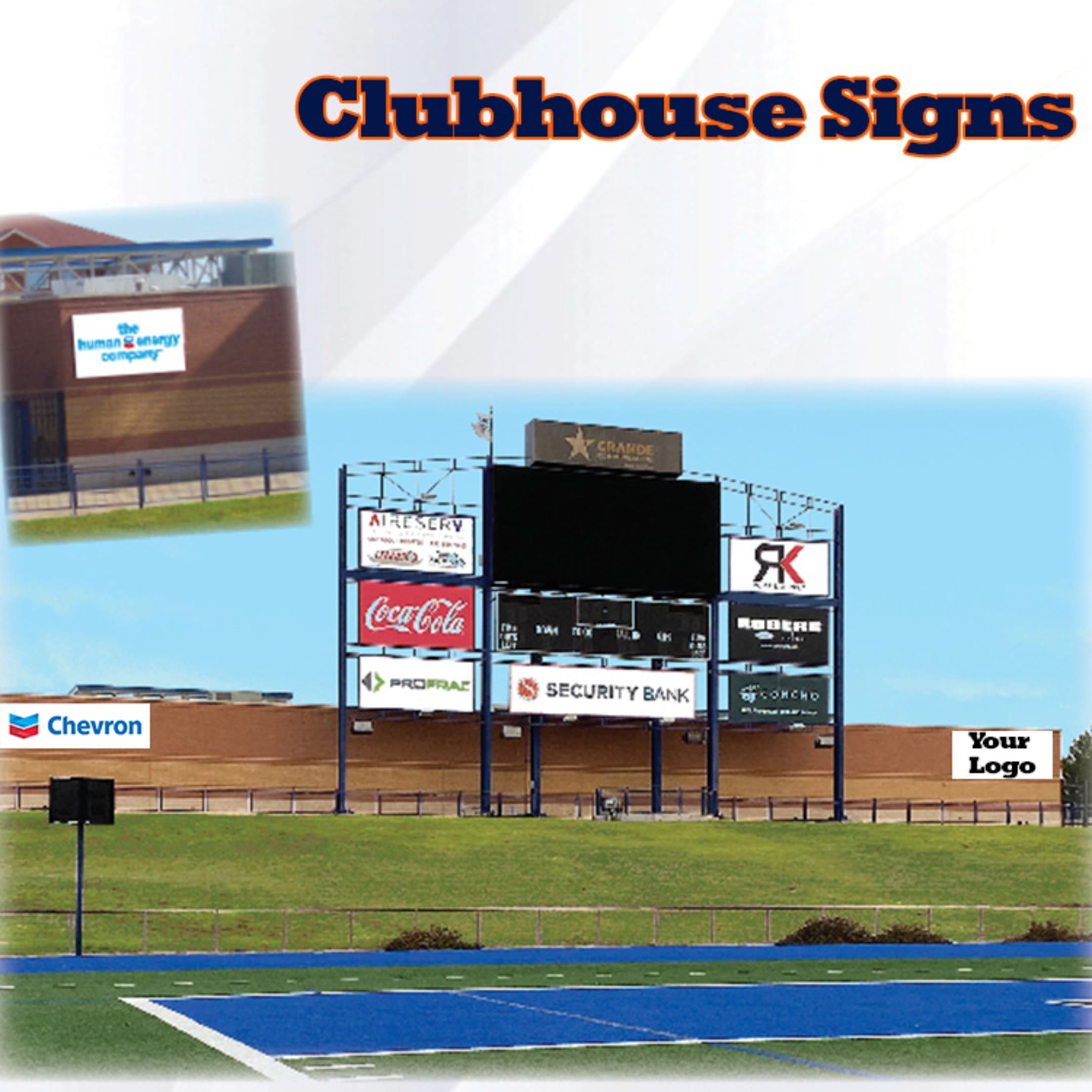 Clubhouse Signs
Location:
-Corners of the stadium's clubhouse facility
-Excellent visibility and positioning directly in line of sight with the scoreboard
-"Stand alone" sign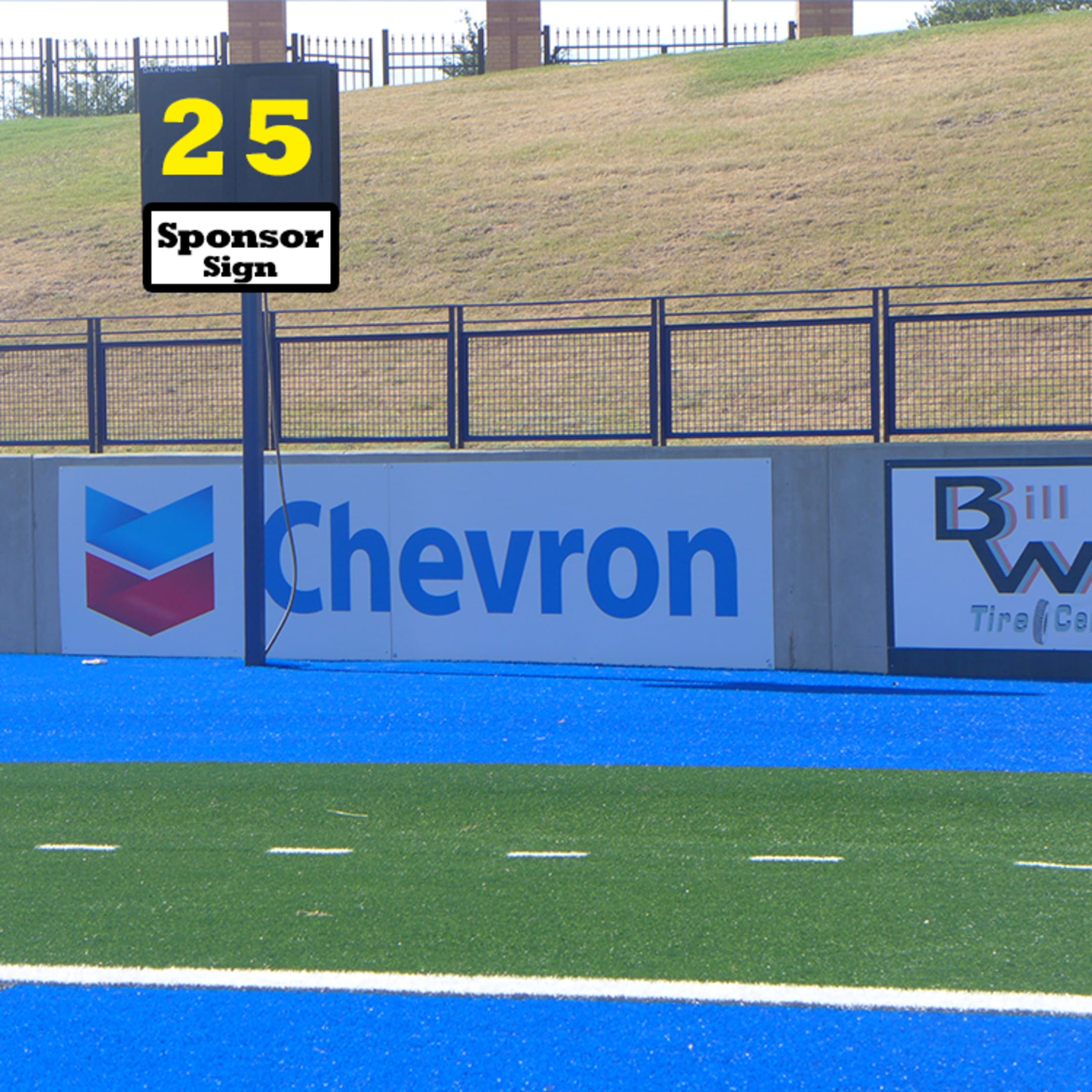 Play Clock Signs
It's About Time:
The play clock has become a staple in football and can even add an element of drama to the game.
With locations in both corners of each end zone, this sponsorship offers great visibility.