G-Reds Shutout In Elizabethton
Ashcraft Strikes Out Seven In Final Start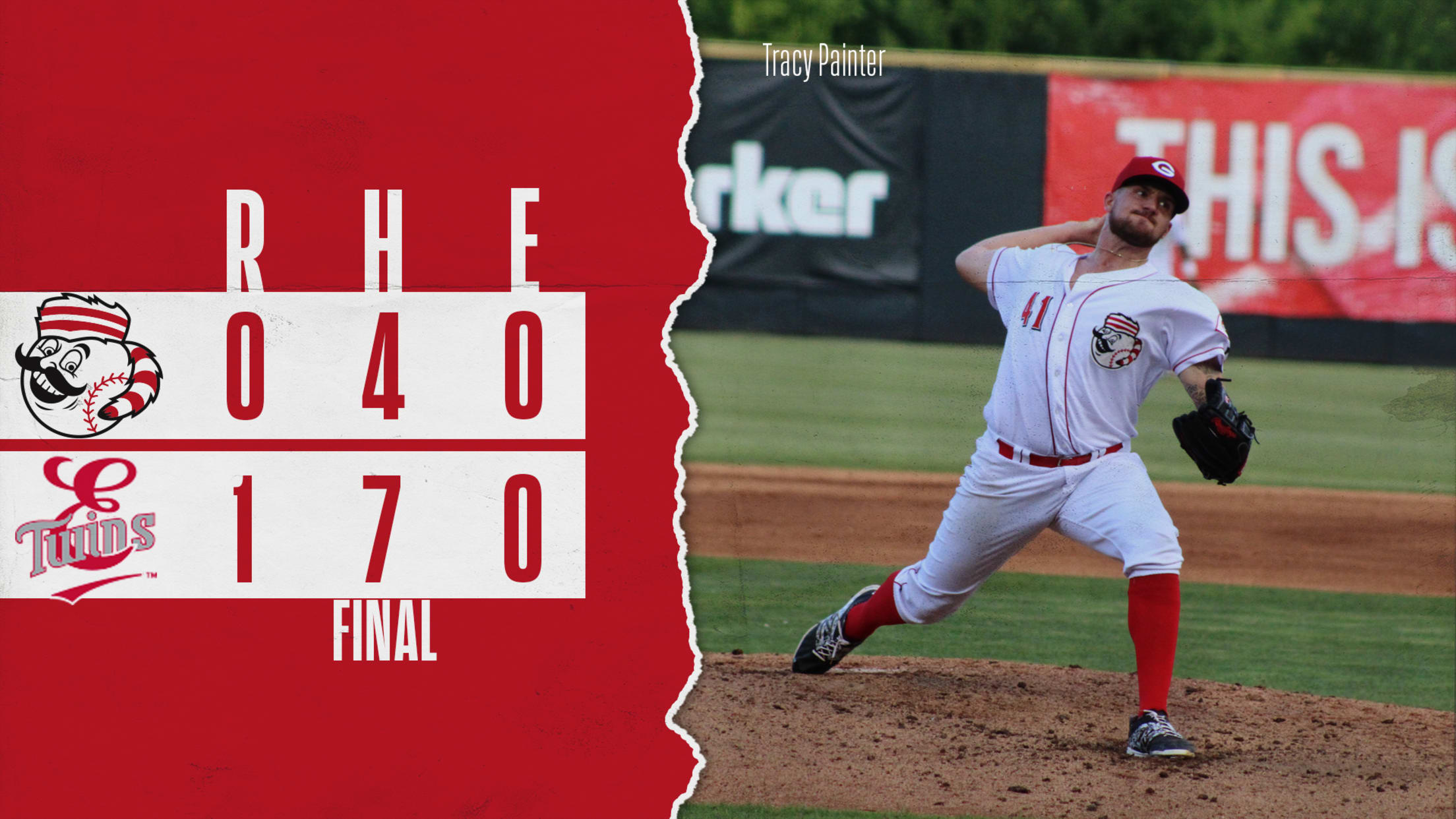 ELIZABETHTON, TN - The Greeneville Reds (25-40) were shutout Monday night by the Elizabethton Twins (32-33) 1-0 at Northeast Community Credit Union Ballpark. Greeneville has now been shutout in three of their last four games.RHP Graham Ashcraft (L, 2-4) hit a batter and allowed just one hit through four scoreless
ELIZABETHTON, TN - The Greeneville Reds (25-40) were shutout Monday night by the Elizabethton Twins (32-33) 1-0 at Northeast Community Credit Union Ballpark. Greeneville has now been shutout in three of their last four games.
RHP Graham Ashcraft (L, 2-4) hit a batter and allowed just one hit through four scoreless innings before running into trouble in the fifth. The first two Twins singled in front of Janigson Villalobos, who drove in the games only run with an RBI-double. Ashcraft finished the night with seven strikeouts in six innings. He also allowed five hits, a run, and a walk.
Twins RHP Cody Laweryson (W, 1-1) allowed three hits and struck out 15 over six scoreless innings for the win. RHP Owen Griffith (S, 1) struck out five and allowed a hit over three scoreless innings for his first save.
The Reds will look to even up the series Tuesday night in Elizabethton, with first pitch scheduled for 6:30 PM. RHP Spencer Stockton (2-0, 1.06) will start for Greeneville.
ABOUT THE GREENEVILLE REDS
The Greeneville Reds are the Rookie affiliate of the Cincinnati Reds and a member of the ten-team Appalachian League. The Reds play at Pioneer Park on the campus of Tusculum University. To learn more about the Greeneville Reds, call 423- 609-7400 or visit www.greenevillereds.com.