Basepaths to blue line: Harvey slugged in Minors
Hall of Famer smashed way through Border League before hockey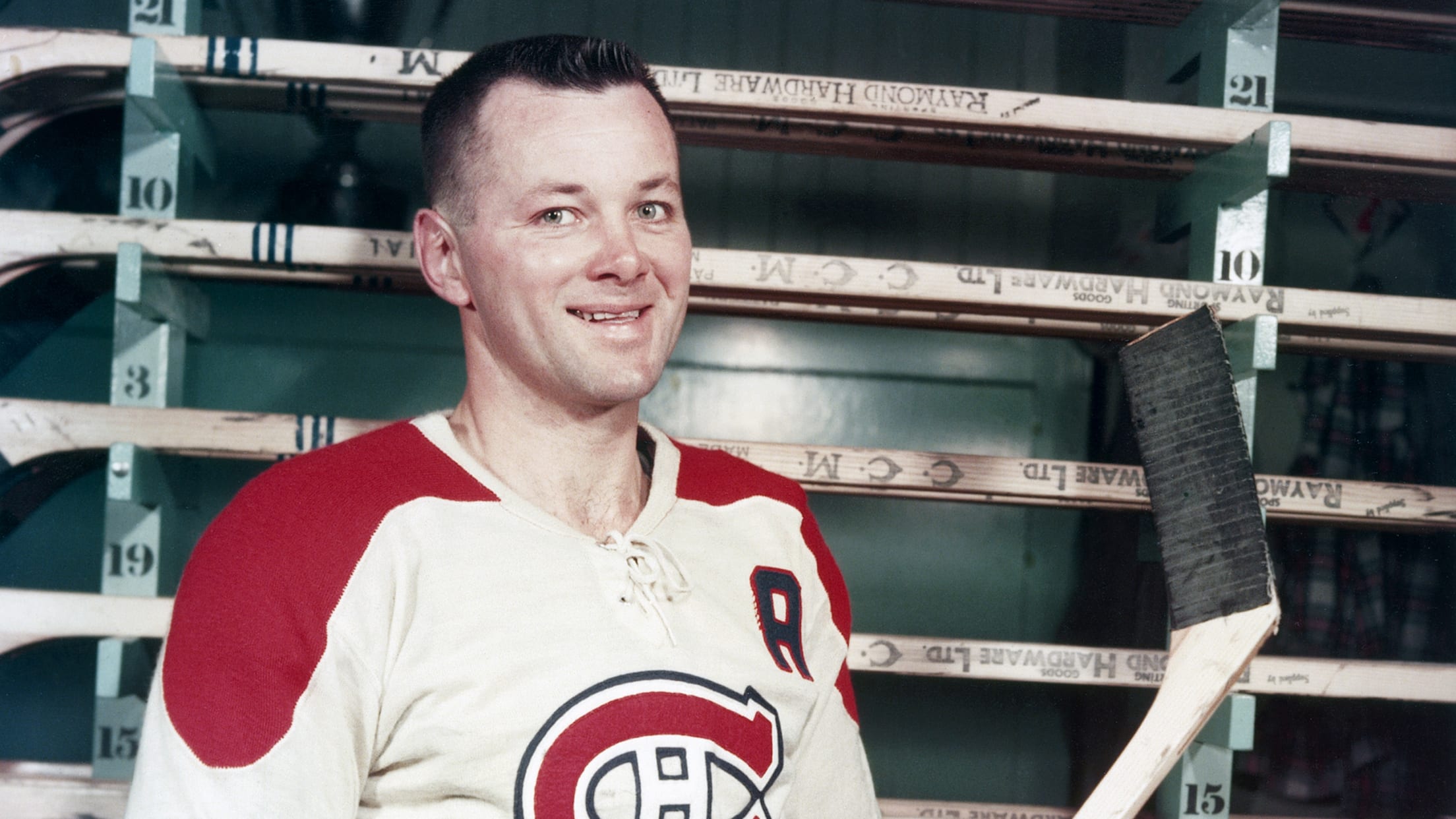 Doug Harvey dominated in the Border League before embarking on his storied NHL career. (Club de Hockey Canadien Inc.)
There's plenty of evidence that Doug Harvey made the right choice. One of the best defensemen who ever laced up the skates, Harvey was included among the NHL's 100 Greatest Players during the league's 2017 centennial and was an icon on the ice over a 19-year career. Doug Harvey, it
There's plenty of evidence that Doug Harvey made the right choice.
One of the best defensemen who ever laced up the skates, Harvey was included among the NHL's 100 Greatest Players during the league's 2017 centennial and was an icon on the ice over a 19-year career. Doug Harvey, it seems, was made for hockey.
And yet he was also such a gifted all-around athlete that he likely could have made a career in professional baseball if he'd wanted to. In fact, he did make a career in professional baseball, although a brief one.
Canada has produced scores of great athletes, but there's a case to be that Harvey is the greatest of all. While talking heads can debate the merits of other outstanding candidates for that title (Jim Riley did play in both the NHL and MLB), there's no denying that Harvey was adept at defending the blue line, whacking baseballs and competing on the gridiron in Canadian football.
Scotty Bowman, the winningest coach in NHL history, had the pleasure of coaching Harvey during the twilight of his hockey career in St. Louis.
Although already in his mid-40s at that point, Harvey was still an incredible athlete, Bowman said. Bowman grew up in Montreal knowing the legend of Harvey, who further cemented his iconic status under the coach's guidance -- even off the ice.
"He was a famous hockey player, and Doug Harvey was regarded by a lot of people as the greatest athlete that ever was born and grew up in Canada. He played football coming out of the service as he played for the Navy. He played baseball until the Montreal Canadiens said, 'We'd like you not to play in the summer,' you know," Bowman said. "But I remember somewhere I went golfing with him with a few other players. He took three clubs. He took a driver and maybe an iron -- like a five, three or four, I don't know -- and a putter. And he broke 100. He was fantastic.
"He was just a super athlete. He had ice water in his veins."
In Brett Hull's autobiography, "Brett: His Own Story," the hockey Hall of Famer relays former Blues general manager Ron Caron's praise of Harvey's athletic versatility.
"If you had time to listen, Caron would tell you tales about how Hall of Fame defenseman Doug Harvey was a two-sport star, long before Bo Jackson was splitting his time between Kansas City and Hollywood," Hull wrote.
For Harvey (who bears no relation to the Hall of Fame baseball umpire), the story begins in Montreal, where he dominated just about every sport in which he participated. At one point, he was even the MVP of the Quebec Rugby Football Union. During his summers in Montreal, he also played fast-pitch softball and proved an outstanding hitter and steady defender at third base.
But when Canada entered World War II, the gifted athlete joined the Royal Canadian Navy and spent time on active deployment. He did, however, get to fulfill part of his service as a member of the Navy's hockey team.
Upon returning home, Harvey continued to make a name for himself in sports. There were his moments in Quebec junior hockey, and he signed with Montreal ahead of the 1947-48 campaign, but his career in the Minors began when he joined the Ottawa Nationals (later Senators) of the Border League.
According to the Canadian Baseball Network, Ottawa owner Tommy Gorman spotted Harvey on the softball circuit, was immediately impressed with the corner infielder and signed him.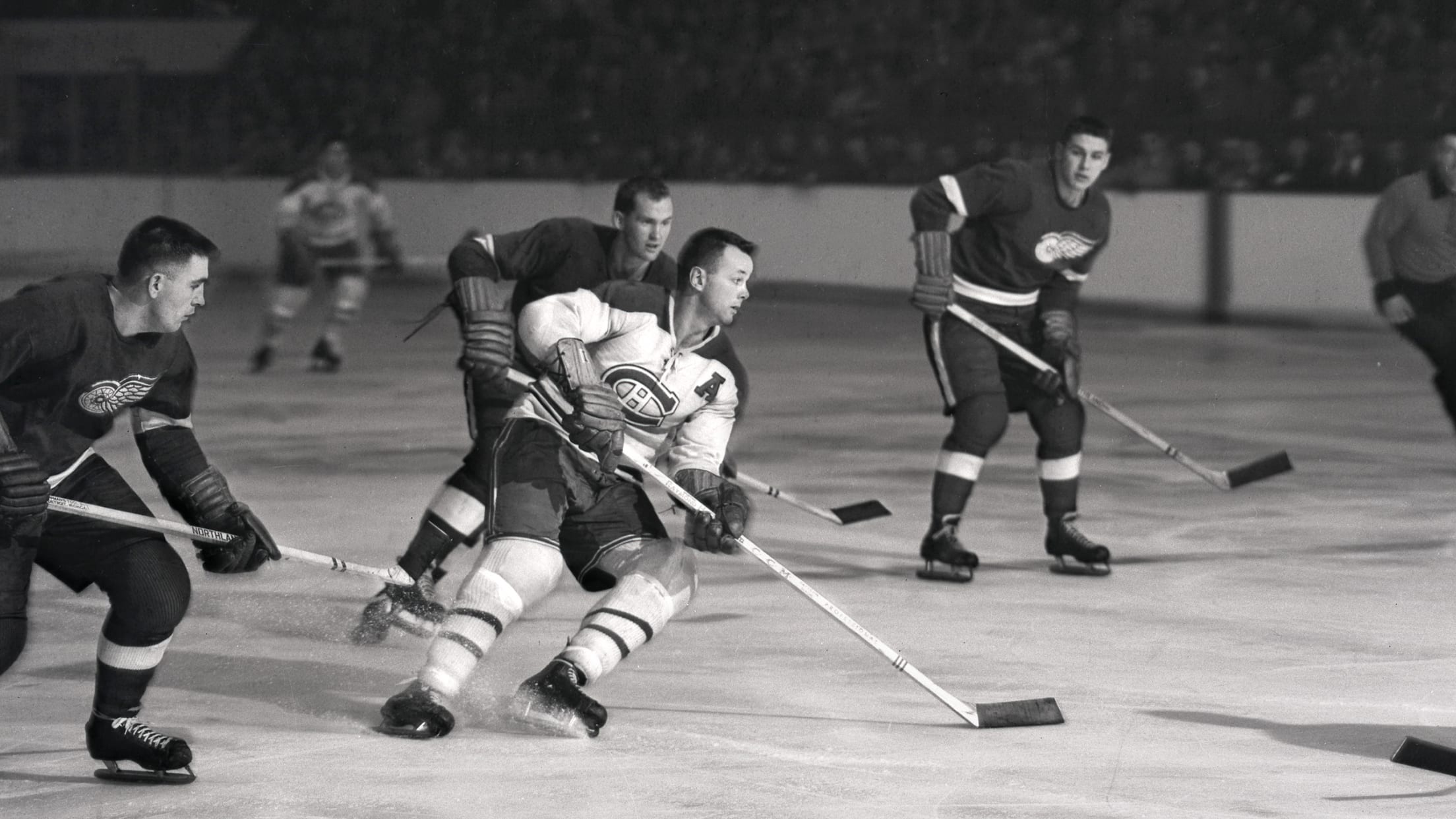 The nine-city circuit (which originally was around from 1912-13 and operated under the Class D system) was brought back into existence after the war as a Class C league, including teams from the United States and Canada.
"He was playing senior hockey when he was younger. ... He broke in when he was 18," Bowman said. "He played senior hockey and then ... he played [pro] baseball [at 22]. So, yeah, he was some athlete. I can tell you that. And it's amazing how these guys could be so good at that time."
Although Harvey missed the Border League's official rebirth in 1946, he played 10 games for the Ottawa squad during its championship season the following year, going 6-for-15 (.400) with a double and missing time late in the campaign due to his commitment to the Canadiens.
In 1948, his first full season, Harvey nearly kept up the pace over 109 games with a .340 average, four homers, 16 triples and 22 doubles. But according to MacLean's magazine, Harvey held his hands six inches apart while batting during his first season-plus with Ottawa.
Deciding he'd like to tap into more power in 1949, he started keeping his hands together at the plate. The decision paid off as his slugging percentage jumped 66 points to .562. He belted a career-best 14 homers and 27 doubles while totaling 10 triples.
Harvey finished his best campaign with a .351 average that led the Border League. He was also atop the leaderboards in runs scored and RBIs, coming close to winning the league's Triple Crown.
Considering Harvey's physical gifts, that kind of success was almost a given, even in his secondary sport.
"But he's rated – I mean [by] people that know a lot of sports history – one of the greatest Canadian [athletes], maybe if not the greatest," Bowman said. "I thought he was a man that could play three sports at a high level. He wasn't just a run-of-the-mill A-ball player. He's a natural -- a natural athlete."
It was around this time that three different organizations -- the Braves, Cardinals and Red Sox -- reached out to Harvey in hopes of developing him into a Major Leaguer. But in the 1949-50 season, Harvey played 70 games for the Canadiens in the NHL and was getting lured away from baseball.
He came back to Ottawa in the summer of 1950, playing in 10 games and going 10-for-35 (286) with two triples and a double. Even with offers from big league organizations on the table, Harvey decided it was time to focus on hockey. He ended his baseball career with a .344 batting average and .524 slugging percentage.
Bowman noted that Harvey continued to spend his summers playing softball, but he did not put on the spikes for another game in the Border League -- or any other pro baseball league, for that matter.
Baseball has seen its share of multi-sport athletes over the last 30 years, most notably Jackson and Deion Sanders. But that pair played baseball and football, where there's less overlap between seasons. With hockey and baseball, the overlap is much longer -- from the early fall to potentially as late as June. In today's world, with more sport specialization at early ages, it would be almost impossible for an athlete to succeed at both hockey and baseball at a professional level.
New York Islanders captain Anders Lee, in a Harvey-esque mold, excelled at baseball, hockey and football during his high school days in Minnesota, but he never played anything other than hockey professionally. That's part of what makes Harvey's lore even more intriguing, according to Bowman. Harvey thrilled fans in multiple arenas -- quite literally.
"You see the toughest part now, though, is ... the seasons are lengthened and [for] kids, especially in hockey in the U.S., it's pretty hard," Bowman said. "They play late into the season. And then there's spring camps and then there's hockey schools. So there's a lot of great players that don't play other sports now. It never stops. They train all summer."
Harvey went on to capture the Norris Trophy as the NHL's best defenseman seven times (only Bobby Orr has more) and win the Stanley Cup six times. And his impressive quarterback skills at the blue line were one of the main reasons the league had to adjust its power-play rules in the mid-1950s.
Save for 16 games, Harvey was all but out of the NHL from 1963-67. But for the 1968 postseason, a 43-year-old Harvey joined Bowman in St. Louis and helped the club reach the Stanley Cup Final. During that playoff run, Bowman ran Harvey out for more than 40 minutes during Game 7 of the first round against the Philadelphia Flyers.
That achievement, Bowman said, speaks to Harvey's abilities as an all-around athlete who excelled in any competition.
"He was just a great athlete," the Hall of Fame coach said. "He had a high IQ, a sports IQ better than most people would even think of. He just – I mean, eye-hand coordination and even, distance, just the match. ... I mean, those people come along once in a while."
Andrew Battifarano is a contributor to MiLB.com. Follow him on Twitter, @AndrewAtBatt.