Trucks remembers magical 1938 season
Class D Andalusia ace topped 400-K threshold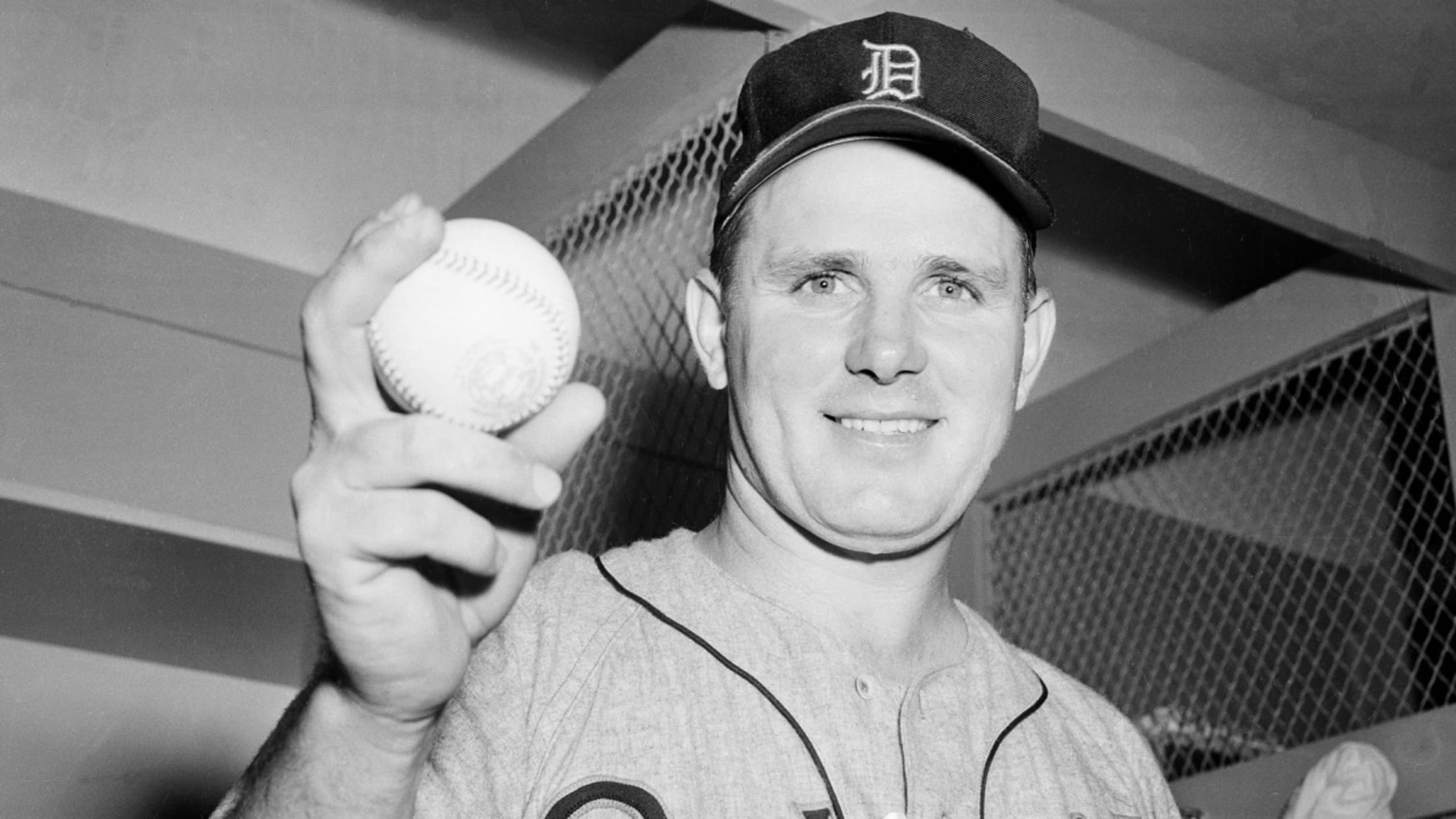 Virgil Trucks pitched a no-hitter for the Detroit Tigers on August 25, 1952. (AP)
There is some discrepancy as to how many people Virgil Trucks actually struck out in 1938 and whether or not it was, at the time, a record for Minor League Baseball. What isn't in doubt, however, is the fact that Trucks put together one of baseball's most memorable seasons that
There is some discrepancy as to how many people Virgil Trucks actually struck out in 1938 and whether or not it was, at the time, a record for Minor League Baseball. What isn't in doubt, however, is the fact that Trucks put together one of baseball's most memorable seasons that summer in a small town in southern Alabama.
Trucks, who would go on to star for the Tigers and enjoy a 17-year career in the Major Leagues, was the darling of the Class D Alabama-Florida League in '38, dominating as a teenager in way no one had done before and few have done since. The Birmingham native, a hard-throwing right-hander, led the circuit with 25 victories on an Andalusia team that won 70 games. His 1.25 ERA was also tops, but it was his strikeout total that captured the imagination of baseball fans along the Alabama-Florida border.
Depending upon which source you're citing, Trucks fanned either 420 or 418 batters that season in 263 innings. The Minor League Baseball Encyclopedia lists the latter as the total while the Alabama-Florida League website has both totals listed. Either way, it's a mind-boggling number, one that was considered to be a record by many at the time though the Encyclopedia credits Grover Lowderinilk with striking out 465 for Decatur in the Eastern Illinois League in 1907.
There's no doubting that Trucks' effort that season catapulted him on his way to the Major Leagues. And though he went on to pitch 17 seasons in the big leagues, win a World Series with Detroit and toss a pair of no-hitters in 1952, Trucks says that his first year in professional baseball was one that remains special.
Trucks, whose nickname was "Fire," will turn 89 next month and still lives in Alabama, not far from where he had some of his greatest success. He recently reminisced with MiLB.com about that magical season and how it almost never happened.
"That's one I won't forget," said Trucks, who won 177 games during his career despite missing almost two full seasons because of World War II. "It was just work as I saw it, though. It was my job, and I was just doing the best I could. I wasn't setting my sights on anything [like reaching the Major Leagues].
"I didn't think it was going to be easy, but it seemed easy. It was a pretty good league, and it had some pretty good players in it. I just wanted to go out and do my job, though, and if that makes you look good, then fine."
Trucks had been playing semi-pro ball around Birmingham as a teenager when Andalusia signed him late in 1937. He appeared in two playoff games for the Rams that year and was very impressive. So much so that Detroit scout Eddie Goosetree got Trucks to agree to a contract after the playoffs had ended. But the Tigers didn't sign off on the deal immediately and Trucks signed a $500 contract with Andalusia.
"Detroit started sending me contracts the next spring, but I kept sending them back asking for more money," recalled Trucks. "Eventually they sold me back to Detroit for $10,000, but I was allowed to stay in Andalusia for the season. I was told later that the $10,000 they got paid for the ballpark's new lighting system.
"One of the reasons I was sold so quickly was the fact that Andalusia had another pitcher, a lefty, before me that was as good as any in the Minor Leagues. But he came down with a sore arm, and they got nothing for him so they weren't going to take any chances with anyone else."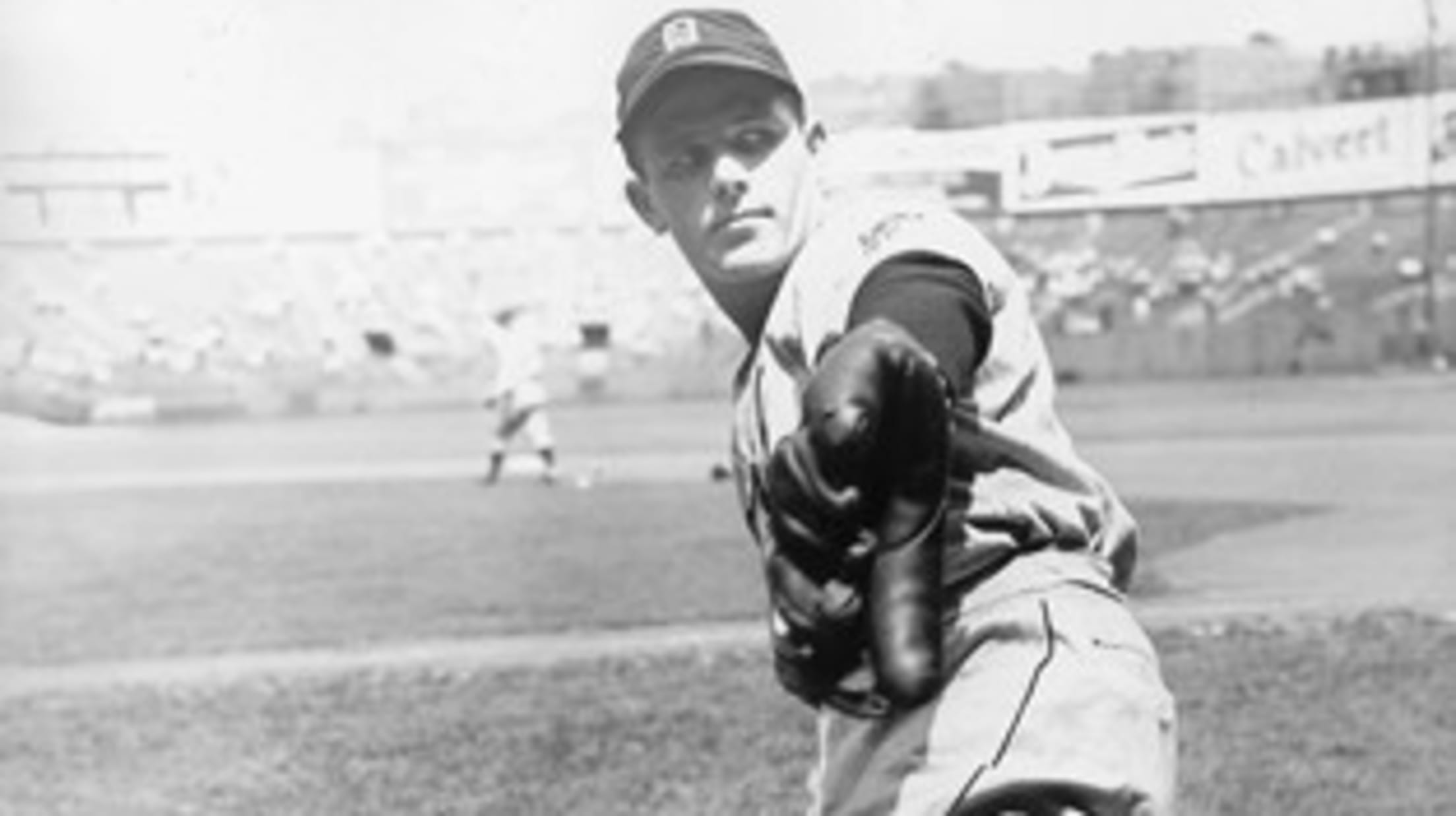 So, with his contract status settled and no Spring Training to speak of, Trucks took the mound for Andalusia in the season opener, striking out 20 Evergreen hitters with a blazing fastball. While there weren't any official records kept during those days about speed, Trucks said he was clocked on "an old Army gun" at 105 miles an hour.
"All I threw was fastballs that year," he said. "I never bothered with a curve or a slider or that stuff until I got to the Majors. I stayed in the 90s all the time, probably never going lower than 92. There was nothing that fast in our league. There were some decent pitchers, but they weren't 100 mile-an-hour fastballs."
Possessing lightning in his right arm, Trucks set about dispatching the hitters in the Alabama Florida League as if they were children. He fanned 19 Panama City Pelicans in the middle of May and closed out the month by striking out 22 Pelicans on the 30th.
Trucks was pitching every fourth day, going almost nine innings every outing. It got to a point where he was so popular that Andalusia ownership tried to let him only pitch at home. Andalusia was a town of about 9,000 with the Arrow shirt factory providing the most employment. While team ownership was greedy, wanting its 3,000-seat park filled for each of Trucks starts, the league squashed the plan, saying that Trucks had to pitch at least one game in every park.
But Trucks still reaped the rewards of being the local hero. The owner of the local Coca-Cola bottling plant befriended him, giving him a car for the summer. Any time Trucks needed to gas the car up, he drove over to the Coke plant and filled it.
As for his pitching, he remained untouchable throughout the summer. He tossed a pair of no-hitters. In one of the outings, he picked up the only hit of the game, a ninth-inning single.
"I was sacrificed to second, went to third on a wild pitch and then scored on another wild pitch," Trucks said of his club's 1-0 victory.
It became apparent as the season drew to a close that Trucks was taking aim on what was believed, at the time, to be the record for most strikeouts in a season. Hoss Radbourne had fanned somewhere between 410 and 415 batters in 1884, depending to which tall tale you subscribed, though the Minor League Encyclopedia doesn't have him listed among the single-season leaders.
Trucks, according to the Alabama-Florida League website, struck out 15 Troy Trojans to lay claim to the record, adding seven more in his final start of the regular season to finish the year with either 418 or 420 strikeouts (again, there is some discrepancy) in 263 innings. He struck out 30 more batters in two playoff games that year.
Bill Kennedy would strike out 456 for Rocky Mount in the Coastal Plain League eight years later to claim the record, but Trucks' magical year in Andalusia remains a vivid memory. He went on to Beaumont of the Texas League in 1939-40 and later pitched for Triple-A Buffalo before joining the Tigers briefly in 1941.
Trucks never struck out more than 161 batters in a season in the Major Leagues, retiring following the 1958 season. He was twice named to the All-Star team, tossed a no-hitter in 1952 and pitched briefly with Satchel Paige on the Miami Marlins of the International League after retiring from the Major Leagues. Trucks coached in the big leagues for a while and scouted before retiring in 1974.
Kevin Czerwinski is a reporter for MiLB.com.