James, Allard claim weekly honors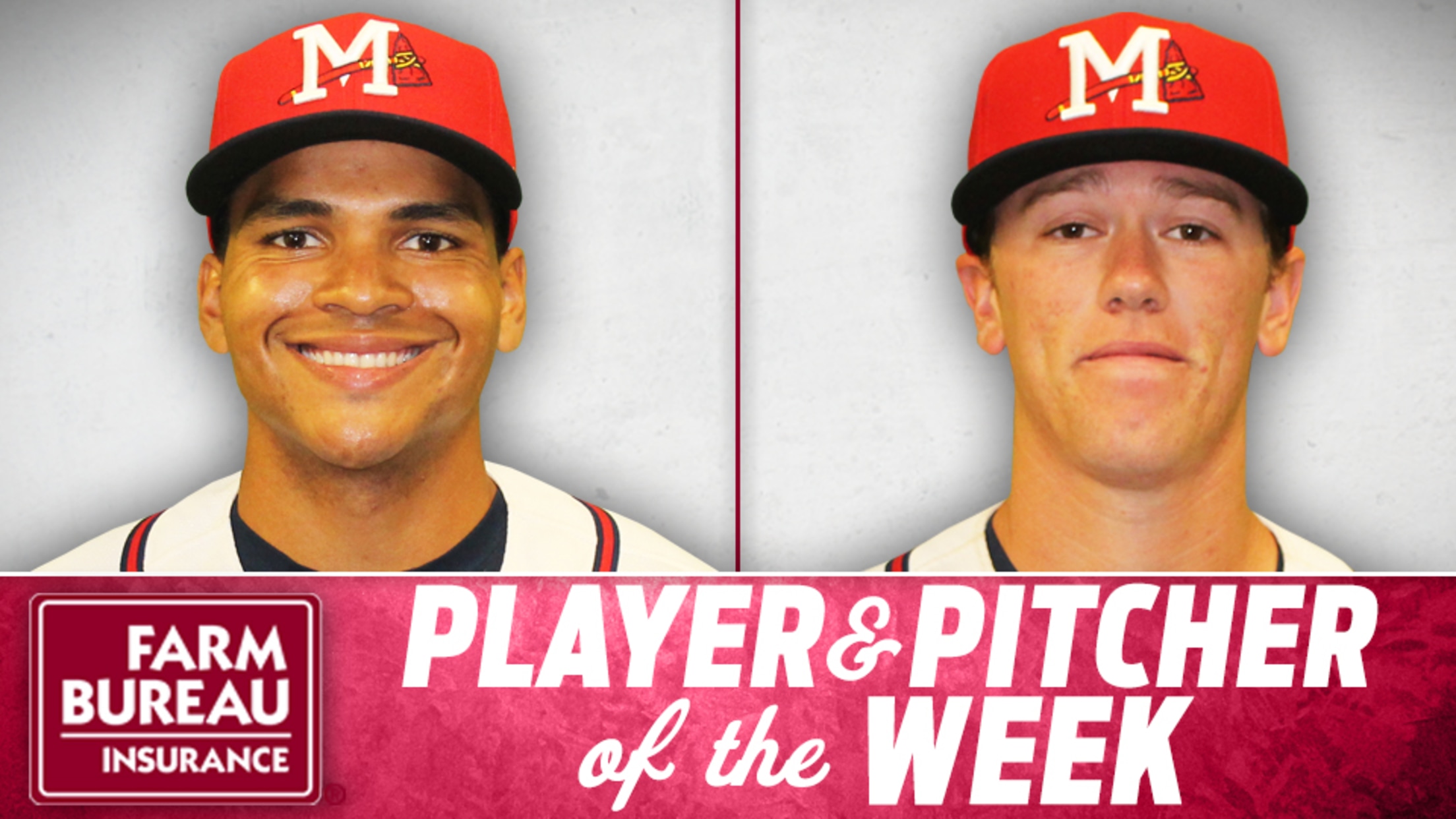 PEARL, MS -- Outfielder Jared James and LHP Kolby Allard have been named Mississippi Farm Bureau Player and Pitcher of the Week for the week ending Sunday, April 23. James, 23, led the M-Braves with a .286 average (8-for-28) with a double and a triple in seven games during the week. He's hitting .222
PEARL, MS -- Outfielder Jared James and LHP Kolby Allard have been named Mississippi Farm Bureau Player and Pitcher of the Week for the week ending Sunday, April 23.

James, 23, led the M-Braves with a .286 average (8-for-28) with a double and a triple in seven games during the week. He's hitting .222 in 15 games with the Double-A Braves this season. James split time between R-Danville and Low-A Rome last season, hitting .298 and .302 respectively between the two teams. The California native was selected by the Braves in the 34th round of the 2016 draft out of Long Beach State.

Allard, 19, received the weekly honor for the second consecutive week. The southpaw did not pick up a decision but posted a 0.82 ERA in two starts during the week, holding opponents to just one earned run on nine hits in 11 innings pitched. Despite an 0-1 record, Allard has a 1.29 ERA in four starts thus far on the season. He went 8-3 with a 2.98 ERA in 16 starts between R-Danville and Low-A Rome last year. Allard ranked fifth among all Braves farmhands in starters ERA and ranked tied for seventh in wins last season. A native of San Clemente, CA, Allard was selected by the Braves in the first round of the 2015 draft.