Field Suites

The most luxurious group area at First Horizon Park is located directly behind home plate in the Field Suites.
The Field Suites offer the closest view of the game, a social area behind the seats, and a climate-controlled suite with flat-screen TVs, hospitality hosts, and unique catering options.
Each Field Suite can accomodate groups of 30 to 50 guests and features sliding doors between each suite, which can be opened to make way for parties looking to combine suites to host largers groups (max of 200).
In addition, when you reserve a Field Suite you will also receive a $450 food & beverage credit for the game.
Area Price: $2,250 per suite
Additional Field Suites Details
Each private luxury suite comes with 30 Tickets* (up to 50 total), two Parking Passes, a suite attendant, and a wide variety of suite catering options available for pre-order (view 2019 Suite Menu).
Field Suite ticket holders are granted exclusive access to the Brauer Lounge (bar and social area) on the Club Level.

Groups booking a Field Suite will receive a $450 food & beverage credit.

* Additional tickets available upon request, $56.25 each
Sales tax not reflected in area price.
Field Suites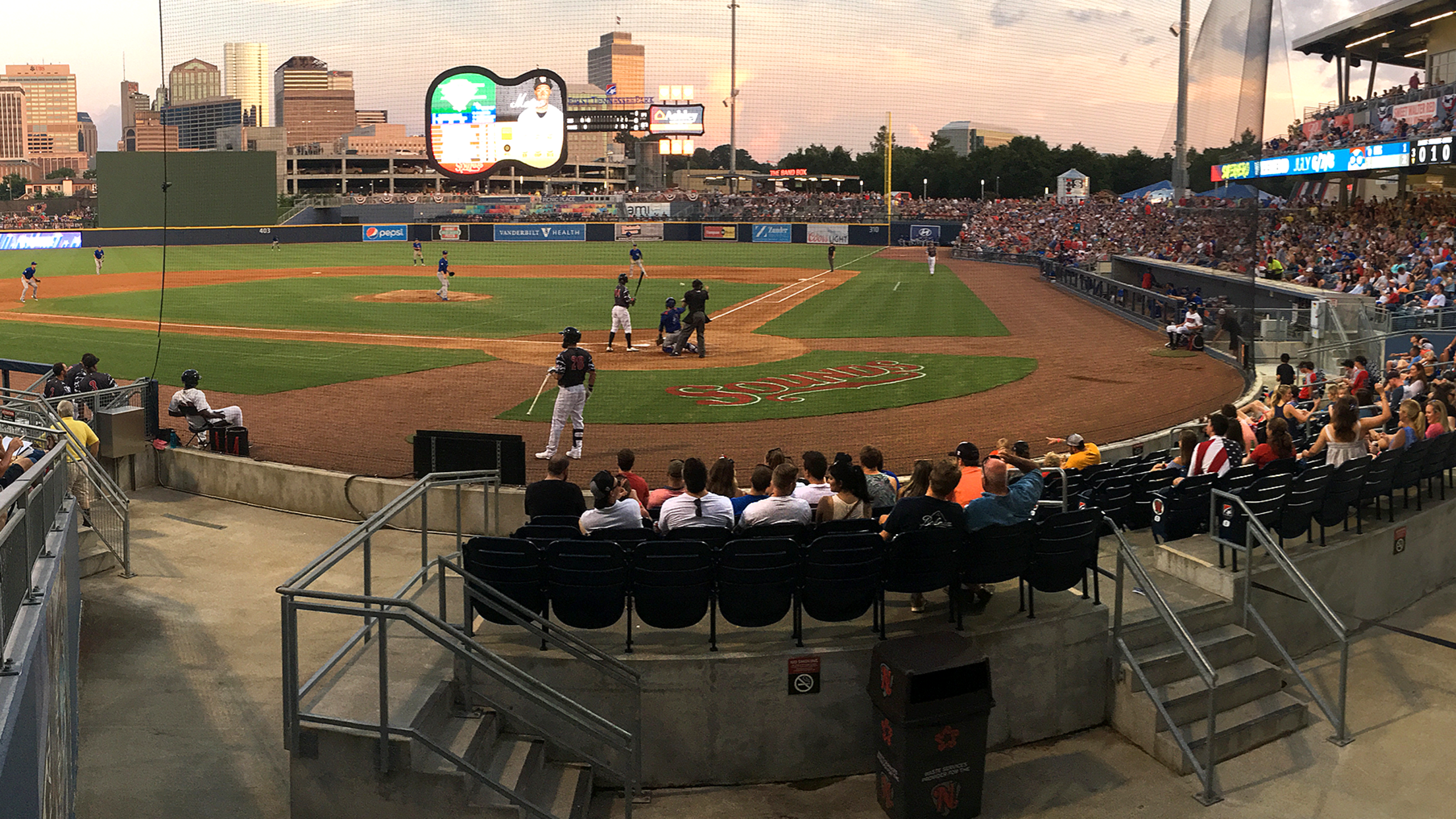 For our final two games on September 1 & 2, Sounds fans have the opportunity to purchase Field Suite tickets as an individual.
Each ticket sold includes access to the climate-controlled space, access to the downstairs bar, and the closest seats behind home plate! 
Sept. 1 & 2 Area Price:
$40 per person, plus tax
Field Suites
Each suite includes:
• 30 Tickets (up to 50 possible)
• 2 (Two) Parking Passes
• Private luxury suite (climate controlled) with suite attendant
• Reserved group stadium seating behind home plate
• Access to the Brauer Lounge on the Club Level
• Suite catering options available for pre-order
• NEW for 2019 - Includes $450 beverage credit
• One field suite accommodates 30 to 50 guests, may combine suites for larger groups
• Additional tickets available upon request, $56.25 each
  * Suites may be combined for larger groups
Area Price: 
$2,250 per suite