10-0 shutout in Game Two earns Lynchburg double-header split
Krauth tosses 3.2 hitless innings to pick up third win of season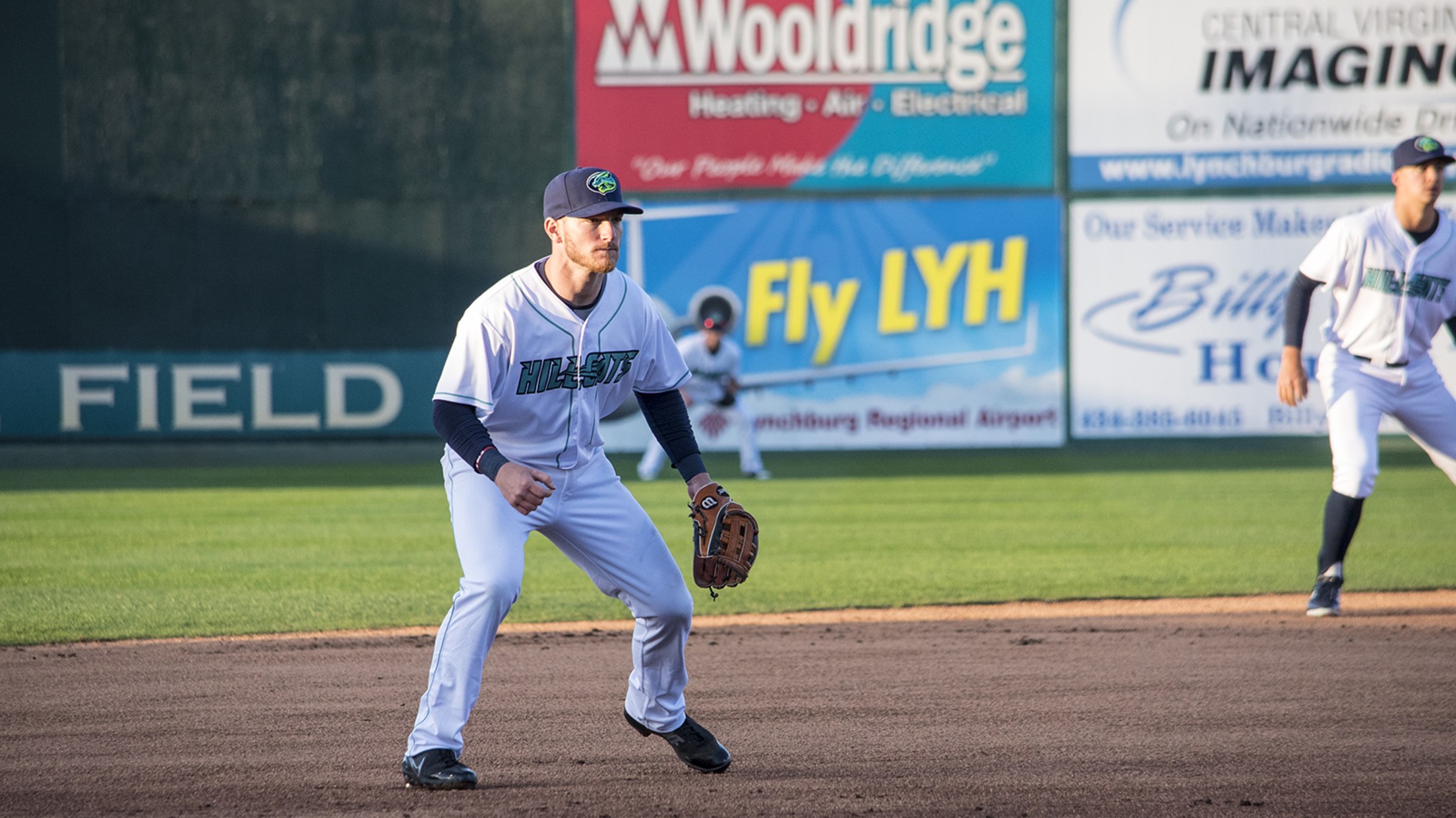 Lynchburg, Va. -  After falling 3-1 in Game One, the Lynchburg Hillcats batted around in the first inning of Game Two en route to a 10-0 victory and double-header split.Lynchburg (45-50, 16-12) plated runs in each of the first four innings of Game Two, while the pitching staff set down 14
Lynchburg, Va. - After falling 3-1 in Game One, the Lynchburg Hillcats batted around in the first inning of Game Two en route to a 10-0 victory and double-header split.
Lynchburg (45-50, 16-12) plated runs in each of the first four innings of Game Two, while the pitching staff set down 14 Wilmington (46-50, 15-11) hitters on strikes in seven innings.
Game One
Wilmington started the scoring in the second inning. Meibrys Viloria singled with one out, and Vance Vizcaino reached on a fielder's choice. With runners at first and third, Eli Morgan (Loss, 6-3) balked, allowing Viloria to score and pushing Vizcaino to second base. Later in the at-bat, Brewer Hicklen ripped a single into left field, plating Vizcaino to extend Wilmington's lead to 2-0.
Lynchburg trimmed the deficit in half in the fifth inning. Jodd Carter led off with a walk, and Emmanuel Tapia singled to send Carter to third base. Jorma Rodriguez followed by bouncing into a double play, allowing Carter to cross home and make it a 2-1 contest.
The Blue Rocks added to their lead with a run in the sixth. Emmanuel Rivera reached on an infield single and moved to second base on a throwing error by Ernie Clement on the same play. With two out, Vizcaino grooved an RBI double down the right field line, widening the gap to 3-1.
The Hillcats had base runners in six of the seven innings, but bounced into three double plays to strand six on base. Lynchburg also went 0-for-5 with runners in scoring position.
Morgan logged five innings, and allowed three runs on a career-high seven hits. He walked one and struck out four. R.C. Orlan made his Hillcats debut and struck out four in 1.2 innings, while Jared Robinson came on to get the final out of the seventh inning.
Andres Sotillet (Win, 1-1) started for the Blue Rocks and logged 6.2 innings, allowing just one run. Julio Pinto (Save, 6) picked up the final out to nail down the win.
Game Two
Lynchburg came charging out of the gates, batting around in the first inning, and plating five runs, highlighted by a Gavin Collins two-run homer, to take a 5-0 lead.
The Hillcats scored in each of their first four innings on the night. Trenton Brooks, who led the Hillcats with a three-hit ballgame, doubled home a run in the second inning to make it 6-0.
In the third, Alexis Pantoja ripped a two-run single to right, while Conner Capel added a run on a sacrifice fly to increase the lead to 9-0.
Leandro Linares made his first start since 2015 and held the Blue Rocks at bay. The right-hander struck out six in 2.1 scoreless innings.
Ben Krauth (Win, 3-2) came on with two on in the third, but rolled a double play to end the inning. He would go on to work 3.2 innings, striking out five, while not giving up a hit.
The Hillcats tacked on one more run in the fifth. With Anthony Miller at second, Jorma Rodriguez hit a slow roller to third base and Emmanuel Rivera, who was forced to make a throw on the run, bounced the ball down the right field line to score Miller and make it 10-0.
Carter Hope (Loss, 4-3) made the spot start for Wilmington and was tagged for eight runs on eight hits over 2.1 innings. The Hillcats outhit the Blue Rocks 12-3 overall on the night.
James Karinchak struck out the side in the seventh to finish off the victory, as the Lynchburg pitching staff recorded 14 strikeouts on the night.
The series concludes Friday night at 6:30 p.m. when righty Zach Plesac (6-4, 4.59) takes the hill for Lynchburg, opposed by Wilmington right-hander Ofreidy Gomez (3-8, 3.75).
Max Gun and Matt Present will be on the air with the pre-game show beginning at 6:20 p.m. on TuneIn Radio and Radio434.
It will be You're Killing Me Smalls Night at City Stadium, and the first 1,000 fans in attendance will receive an Evan Gattis bobblehead, courtesy of Pepsi.
For tickets and more information visit lynchburg-hillcats.com, the City Stadium box office, or call 434-528-1144.