Arkansas Clinches First-Half Title with Win over the Drillers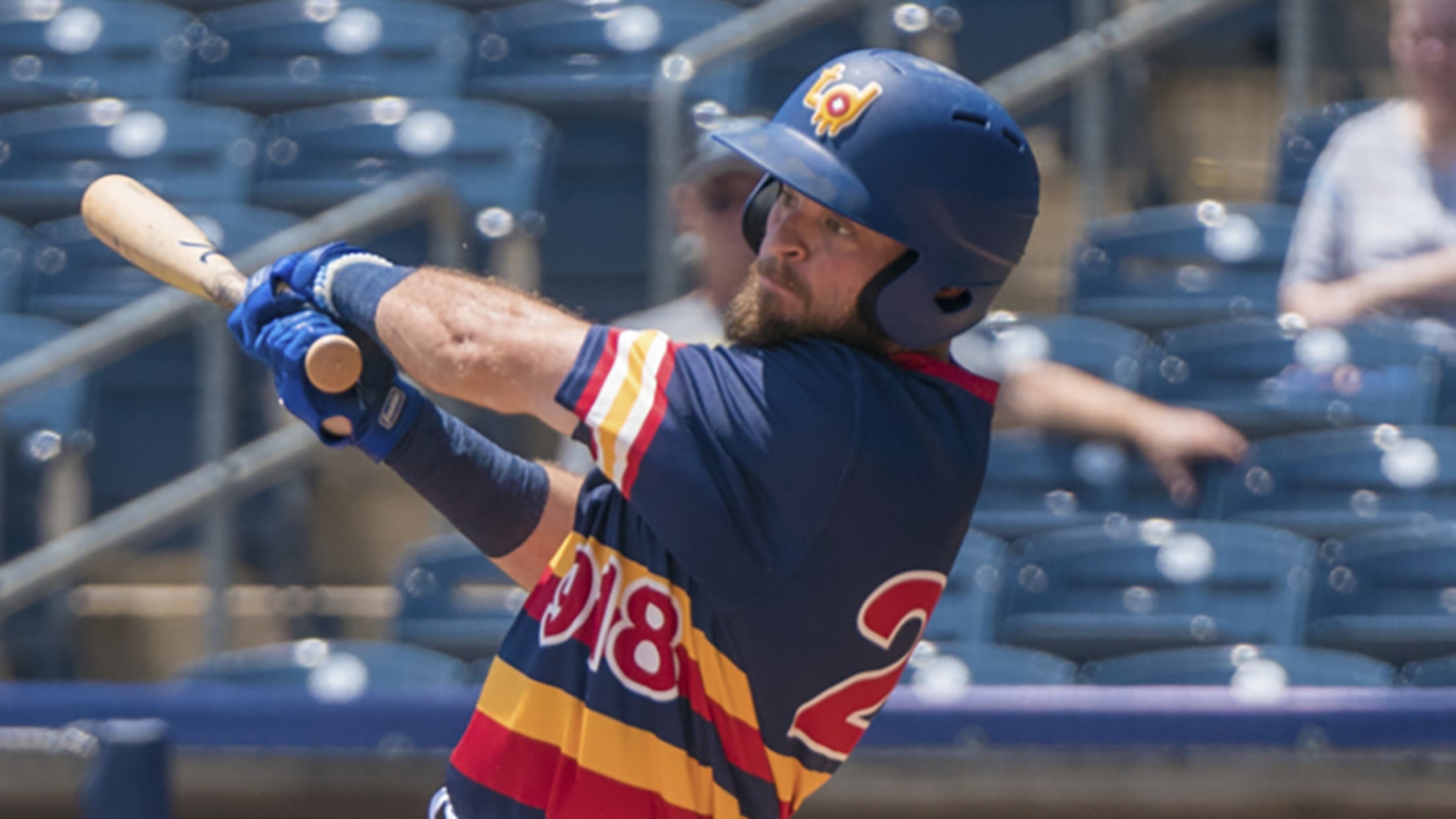 Cody Thomas provided an RBI single in Tulsa's seven-run sixth inning. (Tim Campbell)
TULSA - It was appropriate the Arkansas Travelers wrapped up the first-half Texas League North Division title Sunday afternoon against the Tulsa Drillers with a wild 11-7 victory at ONEOK Field. With the win, the Travelers clinched the championship with one week still remaining in the first half. The loss
TULSA - It was appropriate the Arkansas Travelers wrapped up the first-half Texas League North Division title Sunday afternoon against the Tulsa Drillers with a wild 11-7 victory at ONEOK Field. With the win, the Travelers clinched the championship with one week still remaining in the first half.
The loss to the Travs continued the 2019 storyline for the Drillers. Tulsa has lost 18 games to Arkansas compared to just 12 games to the rest of the Texas League. With Sunday's defeat, the Drillers finished the half with an 8-18 (.308) record against Travs, while going 24-12 (.667) thus far against the rest of the Texas League.
The Travelers seemed to take control of the game with eight runs in the second inning. The lead eventually swelled to 11-0 before the Drillers made things interesting with seven runs in the bottom of the sixth.
After a scoreless first inning, the first eight Travs batters reached base safely to open the big second inning. The onslaught featured three home runs with Jordan Cowan and Evan White providing two-run blasts and Nick Zammarelli a three-run shot.
Tulsa made things interesting with seven runs of its own in the bottom of the sixth. That inning also featured eight straight batters reaching base safely, but no homers.
It would mark the final offense of the day as the Travelers bullpen produced three scoreless innings to close out the championship-clinching win.

WHAT YOU MISSED
The high-scoring game saw both teams set season highs for most runs scored in an inning and most runs allowed in an inning. The marks were established with the eight-run second inning from Arkansas seven-run inning from Tulsa in the sixth.
Edwin Uceta was the victim of the early outburst from the Travelers. Uceta was making just his second start for the Drillers and he was charged with seven of the runs.
Arkansas starting pitcher Andrew Moore carried a perfect game through the first five innings before the Drillers offense awakened in the sixth.
Six of Tulsa's eight hits came in that sixth inning.
Arkansas totaled 17 hits in the game, the most surrendered by Tulsa pitchers this season.
In a Texas League scheduling quirk, Sunday's game marked the final game this season at ONEOK Field between the two teams. They will play just four games against one another in the second half, a series that will take place in North Little Rock June 27-30.

UP NEXT: Tulsa at Frisco, Tuesday, June 11, 7:05 PM at Dr Pepper Ballpark in Frisco, TX. LHP Victor Gonzalez (1-1, 3.72 ERA) vs. RHP Edgar Arrendondo (5-2, 4.83 ERA).