Iowa Climbs Back with 6-3 Victory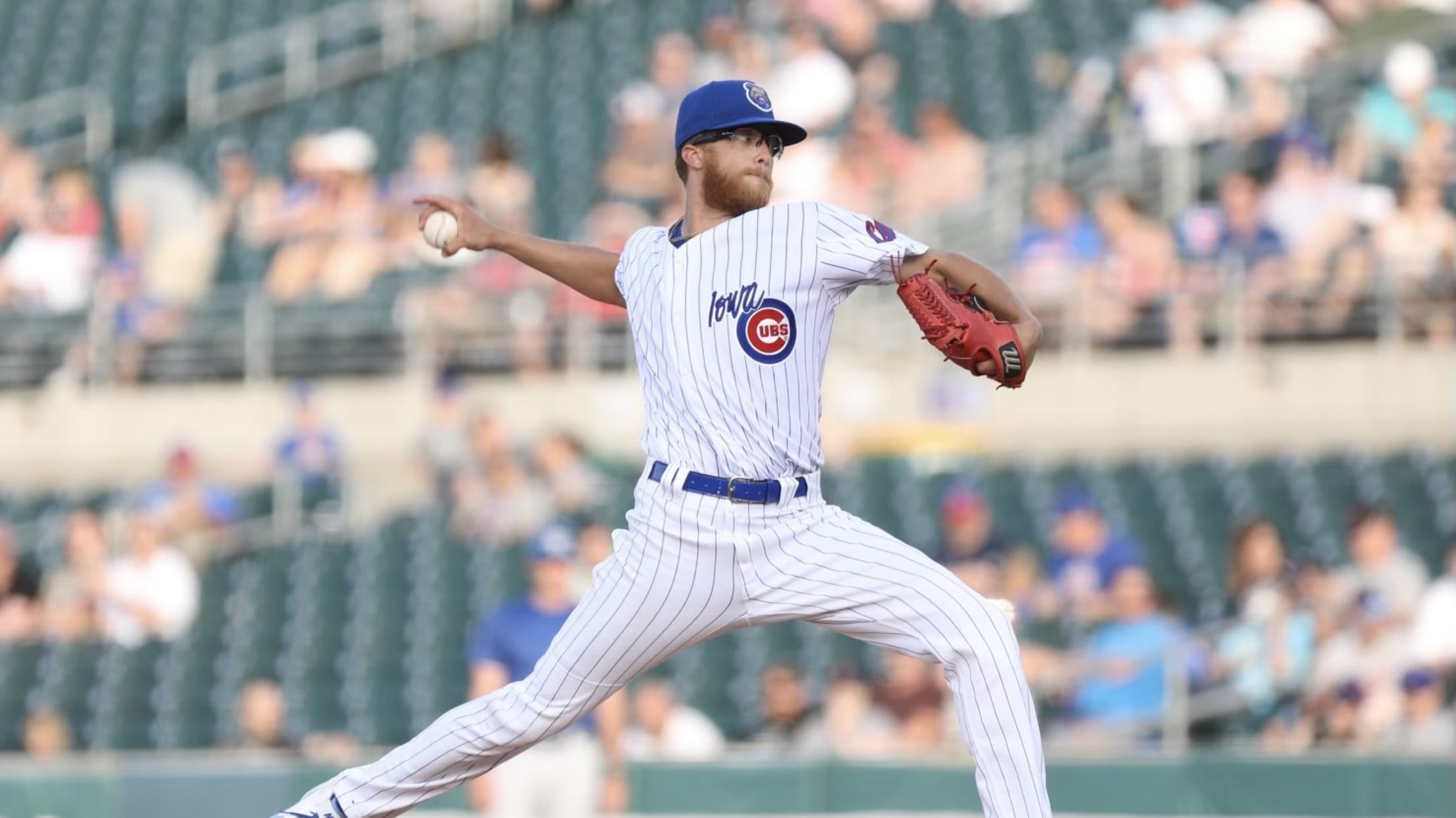 DES MOINES, IA – The Iowa Cubs (46-56) earned their first win of the current series against the Toledo Mud Hens (51-50) by a score of 6-3, Thursday at Principal Park. In his first game back with Toledo, Zack Short hit doubles and came around to score in each of
DES MOINES, IA – The Iowa Cubs (46-56) earned their first win of the current series against the Toledo Mud Hens (51-50) by a score of 6-3, Thursday at Principal Park.
In his first game back with Toledo, Zack Short hit doubles and came around to score in each of his first two at-bats, giving Toledo a 2-0 lead through the top of the third. Iowa came back and tied it in the home half of the third with an RBI double from Trent Giambrone and a fielder's choice off the bat of Alfonso Rivas.
They scored two more the following inning on a solo home run from Narciso Crook and a sacrifice fly off the bat of Darius Hill. With the lead, Caleb Kilian went to work, throwing 5.1 innings of two-run ball.
The I-Cubs got their third two-run inning of the game in the seventh on a two-run single from Crook, extending their lead to 6-2. Blake Whitney kept the lead intact with 1.2 scoreless, hitless innings, allowing two walks while striking out one.
Toledo got a run in the ninth on an RBI double from Josh Lester, but that was all they would score as Cam Sanders recorded the final six outs to earn Iowa the 6-3 win.
POSTGAME NOTES:
• With his single in the third inning, Darius Hill extended his hitting streak to 11 games, setting a new career high. His previous high was 10, done twice this year with Iowa.
• Narciso Crook hit his team-leading 18th home run of the year tonight, giving him seven long balls in his last 11 games.
Iowa and Toledo are set to play game four of their current series and game five of the homestand tomorrow, with first pitch scheduled for 7:08 PM. For more information and tickets, visit www.iowacubs.com.