Avant Dominates, Columbia's Comeback Falls Short in Ninth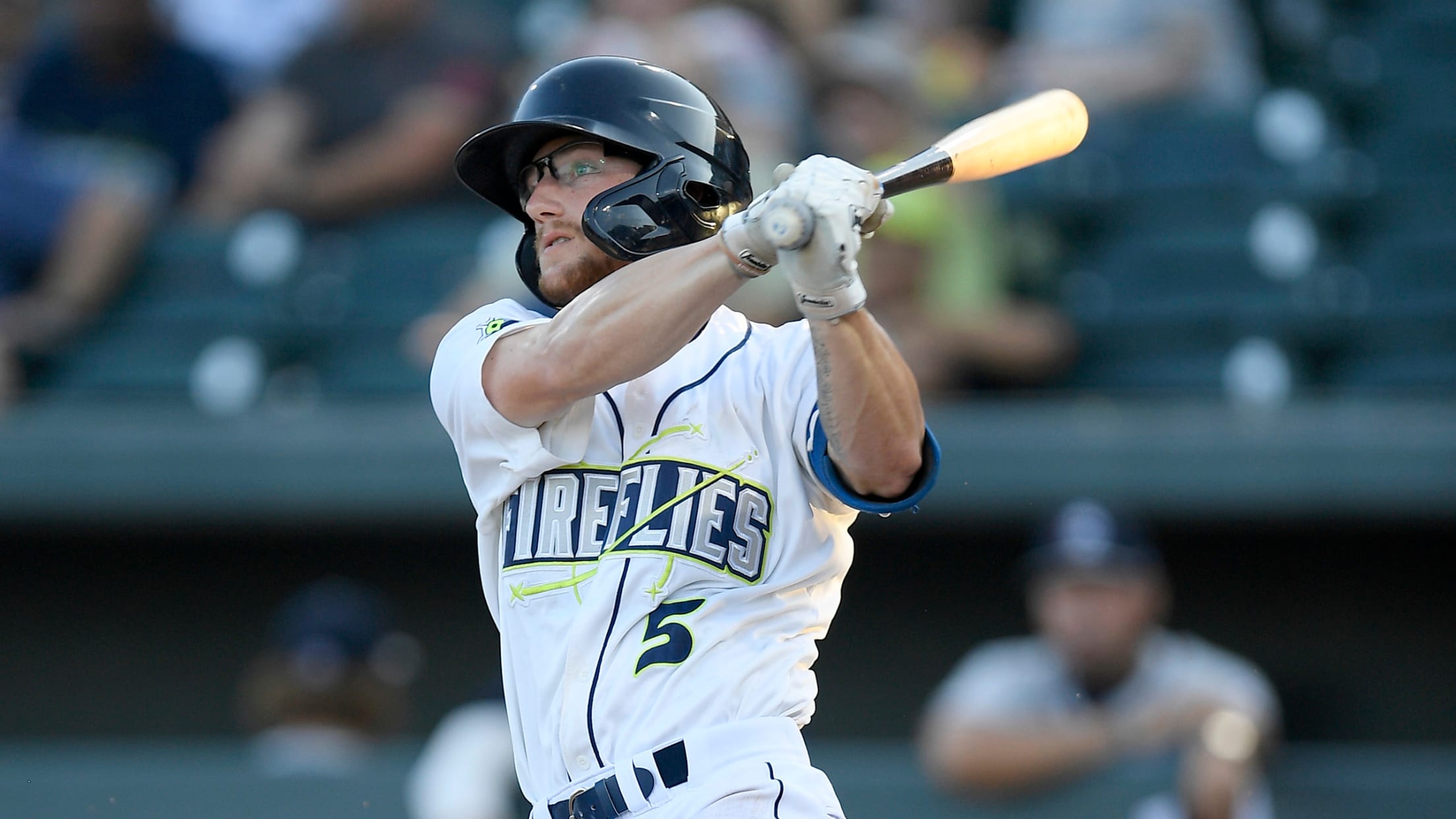 Chandler Avant (Tom Priddy)
COLUMBIA, SC - Chandler Avant has owned Augusta pitchers all of 2019. The former Alabama Crimson Tide continued to do just that on Saturday night. Avant tallied three hits in four trips against the GreenJackets, including a two-run homer in the ninth inning. Avant's blast put the Fireflies within one
COLUMBIA, SC - Chandler Avant has owned Augusta pitchers all of 2019. The former Alabama Crimson Tide continued to do just that on Saturday night. Avant tallied three hits in four trips against the GreenJackets, including a two-run homer in the ninth inning. Avant's blast put the Fireflies within one of Augusta. Columbia failed to muster any more offense in the final inning and ultimately lost, 5-4.
Avant's average against Augusta (39-29) rose to .375 after his three-hit night. Only Nick Conti (.375) has hit GreenJackets pitchers as well this season, but has done so in just two games as opposed to Avant's nine.
Columbia (28-40) trailed after the first inning of Saturday's contest. Augusta posted two runs on three hits in the opening frame. It was the first time since July 6th that Jose Butto (L,4-10) surrendered a run in the opening inning.
The Fireflies responded with two runs of their own a half-inning later. Hayden Senger drew a free pass with one out. Guillermo Granadillo followed with an RBI triple into right field. Avant hit next, singling up the middle to score Granadillo and tie the game.
The even score would not last long. The GreenJackets regained the lead in the top of the third when Simon Whiteman reached on a throwing error. The errant toss allowed Jacob Gonzalez to waltz home from third and turn the tides in Augusta's favor.
The GreenJackets added to their tally again in the third. Each of the first three batters of the inning recorded base hits. Logan Wyatt and Ricardo Genoves each delivered RBI singles to give their squad a three-run lead.
Both teams failed to score for the next five frames. The pitchers for each squad dominated during this stretch. Augusta and Columbia combined for just five baserunners between the fourth and eighth innings. In fact, GreenJackets starter Kai-Wei Teng (W, 3-0) retired 14 of the final 15 batters he faced in his outing. Teng struck out 11 Fireflies batters through seven strong innings.
Columbia entered the ninth still trailing by three. Senger worked his second walk of the evening to lead off the frame. Two batters later, Avant drilled his homer to left field. Avant's dinger produced the final runs of the night for the Fireflies.
Thanks to Saturday's victory Augusta needs just one more win to clinch a berth in the 2019 South Atlantic League playoffs.
Columbia will travel to SRP Park again on Sunday for the penultimate game of 2019. Alec Kisena (4-2, 3.52) and Seth Corry (9-3, 1.66) are expected to start for their respective teams. First pitch is set for 6:35 ET with coverage beginning at 6:15 ET at FirefliesLiveStream.com.