Babe Woof howls as Halloweenie winner
Created by fans, furry slugger fetches Applegate mascot victory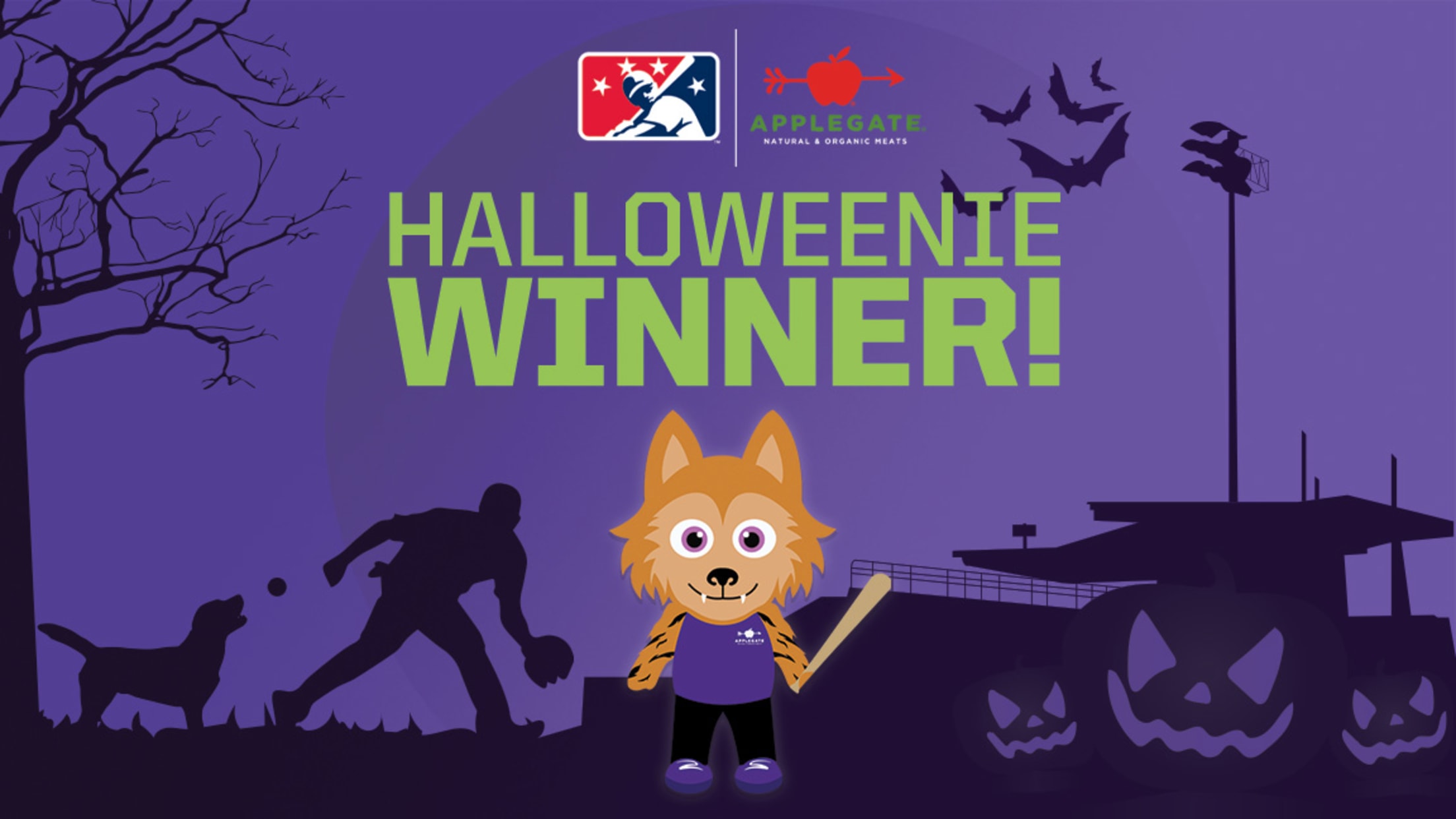 This Halloweenie, the fans have spoken and voted for the spookiest Frankenweenie mascot of their own creations! Presented by Applegate, Halloweenie challenged fans to build a fun new Minor League Baseball mascot and then vote on the top three results, all for the chance to win a plush toy replica
This Halloweenie, the fans have spoken and voted for the spookiest Frankenweenie mascot of their own creations! Presented by Applegate, Halloweenie challenged fans to build a fun new Minor League Baseball mascot and then vote on the top three results, all for the chance to win a plush toy replica of the winner and an Applegate prize pack.
We have a Hallowinner!
The competition was fierce, but baseball fans and animal lovers alike have voted Babe Woof the champion of the Halloweenie mascot contest, presented by Applegate.
"This is the ultimutt honor," said Babe, the one-of-a-kind creature featuring a dog's head and tiger arms. "I'm feline so grateful. I feel like I've really earned my stripes and I'm on the road to getting my pinstripes."
An All-Star on the diamond, Babe Woof has cat-like reflexes that purrfectly blend with a canine's competitive furocity. Pitchers don't stand a chance when the Crate Bambino steps into the box. And on the other side of the ball, the cat-cher uses his sharp fangs to provide the signs to his cattery mate. (One fang means two-whisker fastball, two means hairball.)
Growing up on a Maryland farm, the Babe loved baseball from the beginning, but was often picked on by the neighborhood cats and dogs, due to his small stature. But after spending every afternoon in the catting cage and eating his favorite sandwich -- Applegate turkey with catsup -- the runt of the litter became the talk of the town.
No fence can contain Babe Woof when the barrel of his Louisville Wagger obediently connects to the ball.
"I always dreamed of being like my namesake, Babe Ruth, and playing for a Yankees affiliate like the Tampaw Tarpups," he said. "And for the fans to purrceive my pawer, it's something I'll never furget. They are clearly my best friends and are as loyal to me as I will always be to them."
With a husky frame, Babe Woof found his signature look by donning a muscle tee that shows off his strength as well as his glorious coat. And he never leaves home without his pawfect pair of sneakers.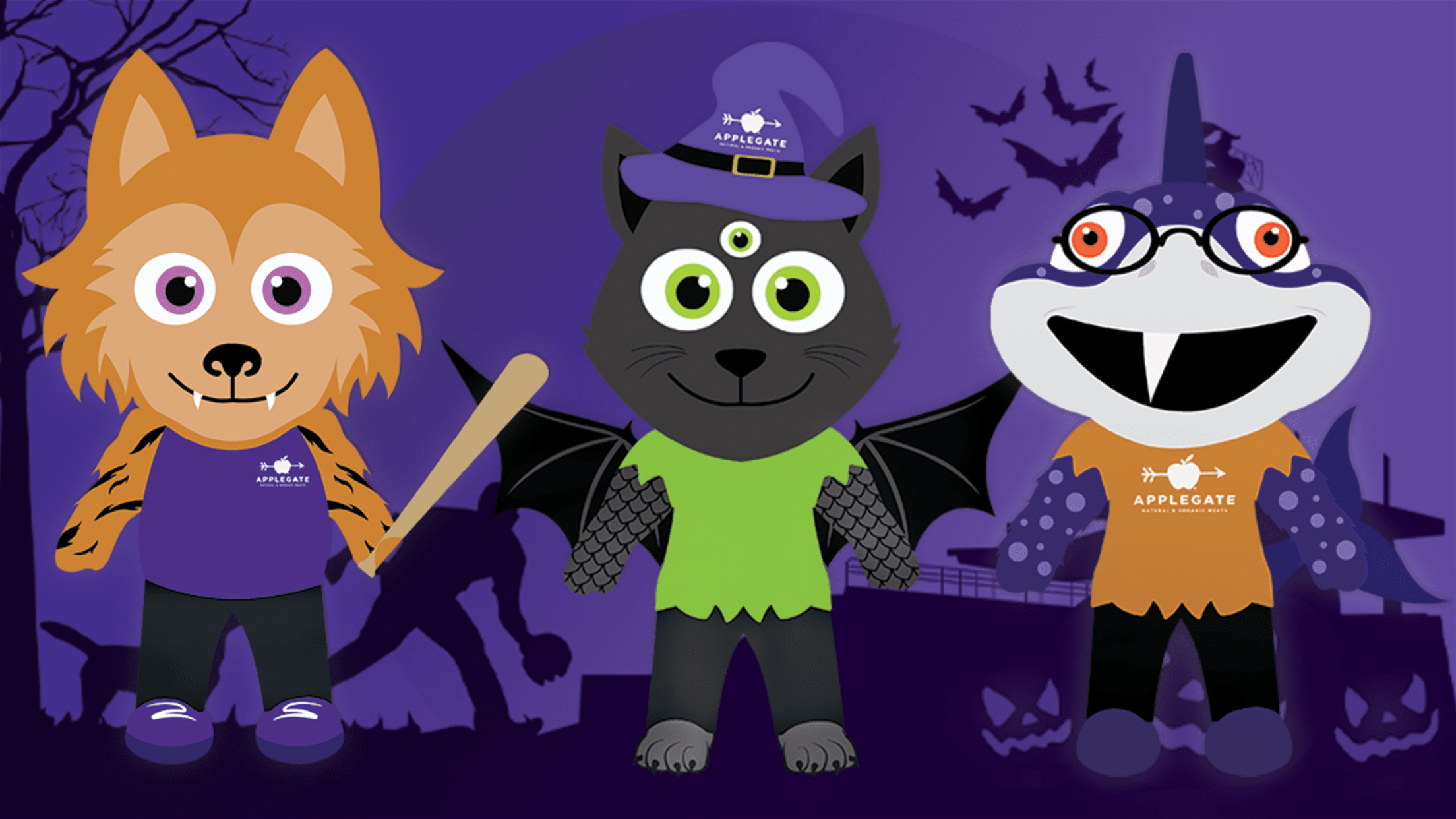 In order to be designated top dog, Babe Woof had to tame the competition, namely fellow Halloweenie finalists Sharkie Robinson and Sandy Catfax. Sharkie, a scrappy second baseman who's always in his signature polka dots and sea glasses, loves to st-eel home so he can quickly get back to his otter passion: the hot dog toss.
Sandy, who adapted to her fiercest foes by growing scales, paws the rubber with an extra eye on potential basestealers. Sandy knows all about cat burglars as she is quite the speedster. With a pair of wings, Sandy is always ready to bat. No designated kitter necessary.
Before celebrating with catnip and peanut butter, Babe Woof had one last bit of advice for the next breed.
"I just want all the cool pups and kittens out there to never let the fur of barking out keep you from playing the game."
Kelsie Heneghan is a writer for MiLB.com. Follow her on Twitter @Kelsie_Heneghan.