'Birds Drop Game Two to Staten Island
Late Yankee homer is the difference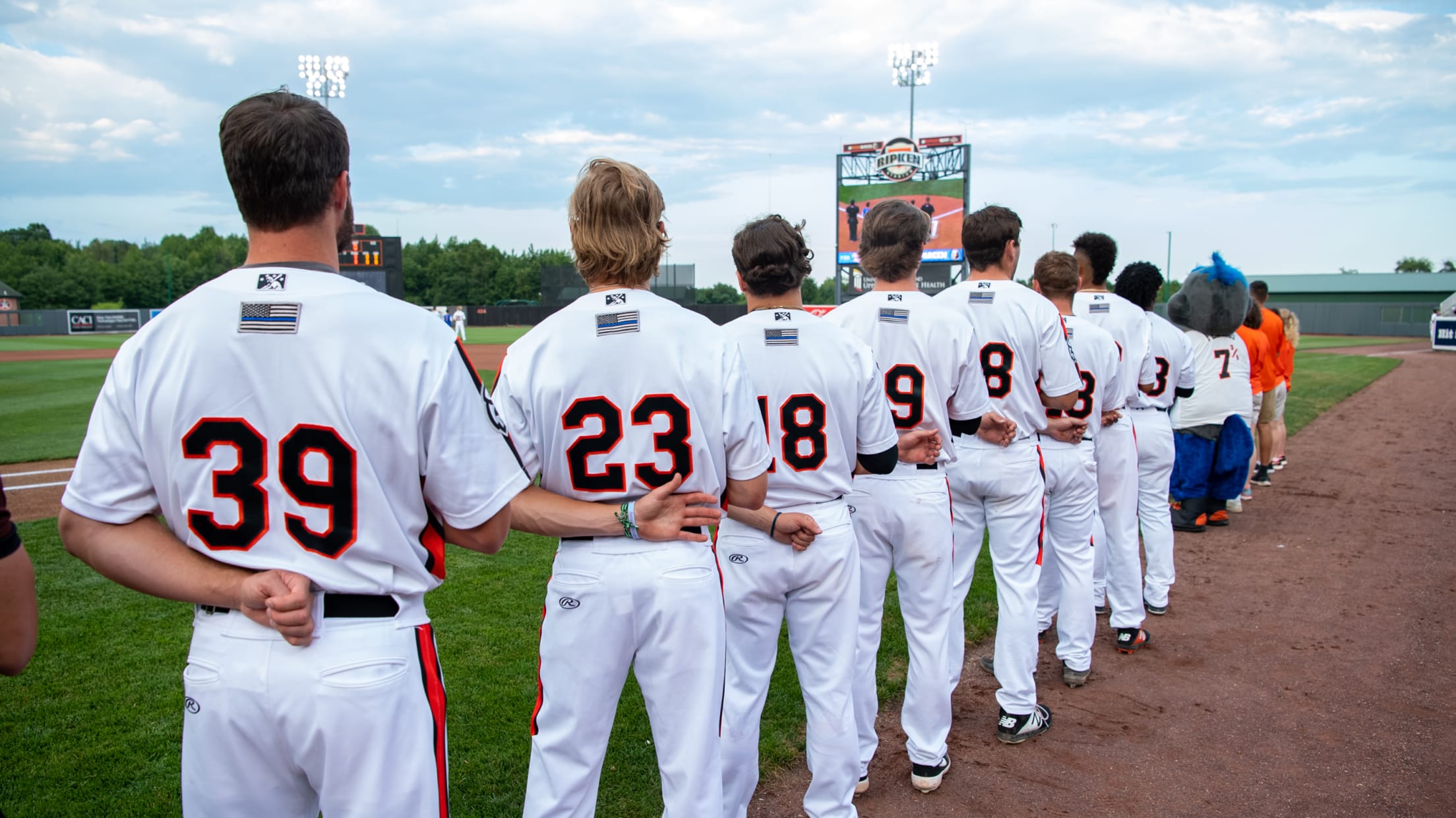 The Aberdeen Ironbirds play ball at Leidos Field at Ripken Stadium in Aberdeen MD. (J. Kelley Dentry)
Aberdeen, M.D. (August 9th, 2019) - After getting shutout in game one against Staten Island. Aberdeen made game two close with a two run lead early. After Staten Island tied it, a leadoff homer in the 9th was all they needed for a 4-3 victory.W: Barrett LosekeL: Malachi EmondBIG MOMENTS 4th
Aberdeen, M.D. (August 9th, 2019) - After getting shutout in game one against Staten Island. Aberdeen made game two close with a two run lead early. After Staten Island tied it, a leadoff homer in the 9th was all they needed for a 4-3 victory.
W: Barrett Loseke
L: Malachi Emond

BIG MOMENTS

4th inning: Already trailing 1-0, Aberdeen sparked the offense. Toby Welk and Andrew Daschbach got it started with singles. Joey Ortiz and Andrew Fregia followed with a pair of RBIs, with a run scoring on a balk as well.
6th inning: Ezequiel Duran drilled his second triple of the night, and two runs came home to tie the game.
Top of the 9th: Duran led it off with a solo homer, which proved to be the game winning run for Staten Island.
NEWS AND NOTES
Aberdeen dropped their eight in a row, the longest losing streak this season. They have given up a tie or the lead in the 7th or later in four of the eight losses
Through 54 games, Aberdeen is 28-26, they have won just one game in the month of August.
WHAT'S NEXT
IronBirds vs. Staten Island Yankees, Saturday, 6:05 P.M.
Leidos Field at Ripken Stadium - Aberdeen, M.D.