Isotopes, Bees Postponed; Doubleheader Set For 5:05 PM Saturday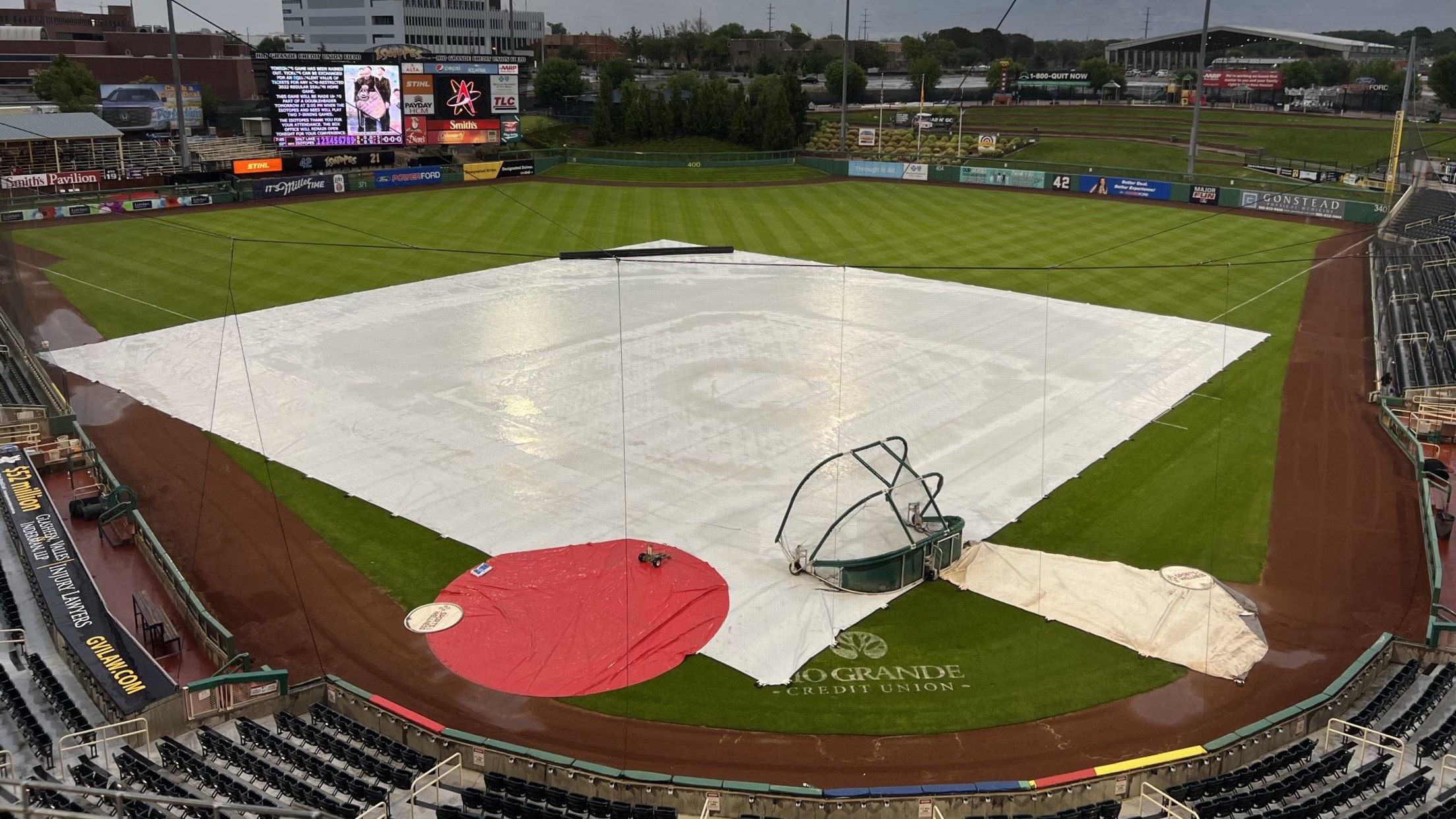 Tonight's matchup between the Albuquerque Isotopes and the Salt Lake Bees has been postponed due to rain. It will be made up as part of a doubleheader tomorrow at 5:05 pm. Gates open at 4:00 pm. Both games will be seven-inning contests. The second game will begin approximately 30 minutes
Tonight's matchup between the Albuquerque Isotopes and the Salt Lake Bees has been postponed due to rain. It will be made up as part of a doubleheader tomorrow at 5:05 pm. Gates open at 4:00 pm. Both games will be seven-inning contests. The second game will begin approximately 30 minutes after the completion of game one.
Beginning at 4:00 pm, the first 2,000 fans through the gates will receive a Pride Flag, courtesy of Maddox and Co. Realtors and Waterstone Mortgage. The fireworks show, presented by New Mexico Highlands University Rio Rancho Center, will take place following the second game (weather permitting).
Tickets for tonight's game can be used as a rain check for any future 2022 Isotopes home game, excluding July 3 (for a ticket of equal or lesser value based on availability). You must bring your ticket to the Isotopes Park Box Office. Tickets do not have to be exchanged today and may be exchanged at your convenience.
Fans are encouraged to keep their tickets until they know what game date they would like to attend. Exchanges are accepted exclusively at the Isotopes Park Box Office.
Please click here for more weather information and our rain check policy.