Knights Adjust 2020 Home Schedule
Five Home Dates Changed Due to Uptown Charlotte Events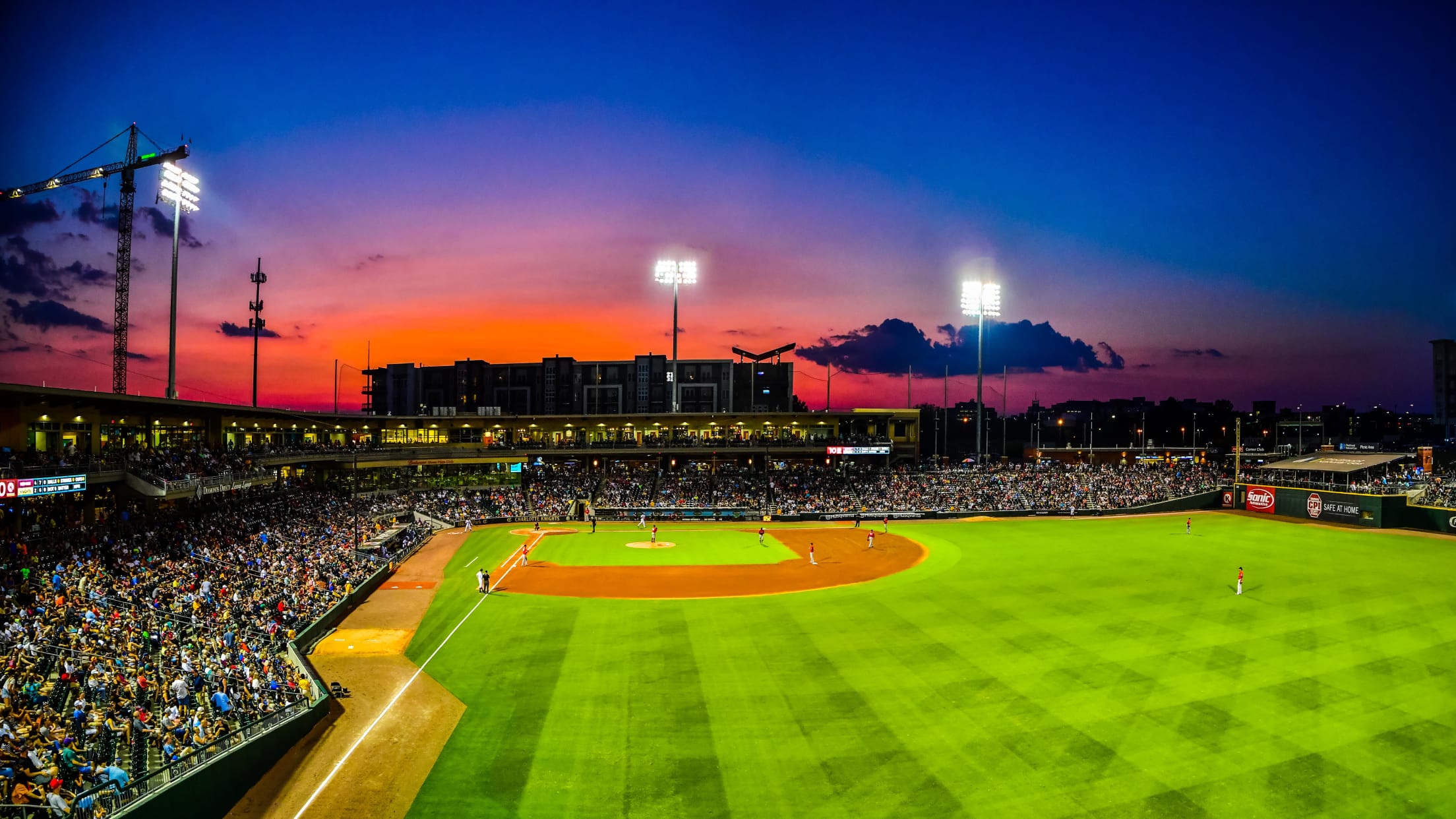 The Knights will adjust a total of five home dates to alleviate congestion in and around the Uptown Charlotte area. (Laura Wolff/Charlotte Knights)
(UPTOWN CHARLOTTE, NC) -- With concerts now scheduled at nearby Bank of America Stadium on the first two Saturday home dates of the 2020 Charlotte Knights' season, and the Republican National Convention set to descend on Charlotte in late August, the team will adjust a total of five home dates
(UPTOWN CHARLOTTE, NC) -- With concerts now scheduled at nearby Bank of America Stadium on the first two Saturday home dates of the 2020 Charlotte Knights' season, and the Republican National Convention set to descend on Charlotte in late August, the team will adjust a total of five home dates to alleviate congestion in and around the Uptown Charlotte area.
Opening Knight of the 2020 season is set for Thursday, April 16 against the Durham Bulls (Triple-A affiliate of the Tampa Bay Rays). Just two days later, the Knights will move their 7:04 p.m. game on Saturday, April 18 against the Bulls to a 1:05 p.m. start time. Additionally, the team's second home Saturday date of the season, Saturday, May 2, will also be moved from 7:04 p.m. to 1:05 p.m. On that date, the Knights will host the Pawtucket Red Sox (Triple-A affiliate of the Boston Red Sox). Gates for both of these games will now open at 12:00 p.m. due to the nearby concerts.

In anticipation of the Republican National Convention in Uptown Charlotte later this year, the Charlotte Knights will make a change to their three-game series in August against the Lehigh Valley IronPigs (Triple-A affiliate of the Philadelphia Phillies). The three-day series, which was originally scheduled to take place from August 21 to August 23, will now be played over a two-day span. The Knights will host the IronPigs on Friday, August 21 in a doubleheader beginning at 6:05 p.m. The ballpark gates will open at 5:30 p.m. for this doubleheader which will feature two, seven-inning games with a brief 30-minute break between contests. Fans holding tickets for the August 21 date will be able to watch both games with their single admission. Friday Night Fireworks will follow game two. The finale of the three-game series will now be played at 1:05 p.m. on Saturday, August 22 with the gates to open at noon. There will be no game between the Knights and IronPigs on Sunday, August 23.

Updated 2020 Home Schedule (Dates & Times)

Saturday, April 18
1:05 PM (Gates at 12:00 PM)

Saturday, May 2
1:05 PM (Gates at 12:00 PM)

Friday, August 21 (Doubleheader)
6:05 PM (Gates at 5:30 PM)

Saturday, August 22
1:05 PM (Gates at 12:00 PM)

Sunday, August 23
No game

Single-game tickets for these games, as well as all home games this season, are on sale now. Additionally, season memberships, as well as the all-new Triple Play Plan, are also available now by phone at 704-274-8282, online at CharlotteKnights.com, or in person at the BB&T Ballpark Ticket Office.