Thank You: A Letter From Chris Garagiola
Blue Wahoos Broadcaster Heads To The Major Leagues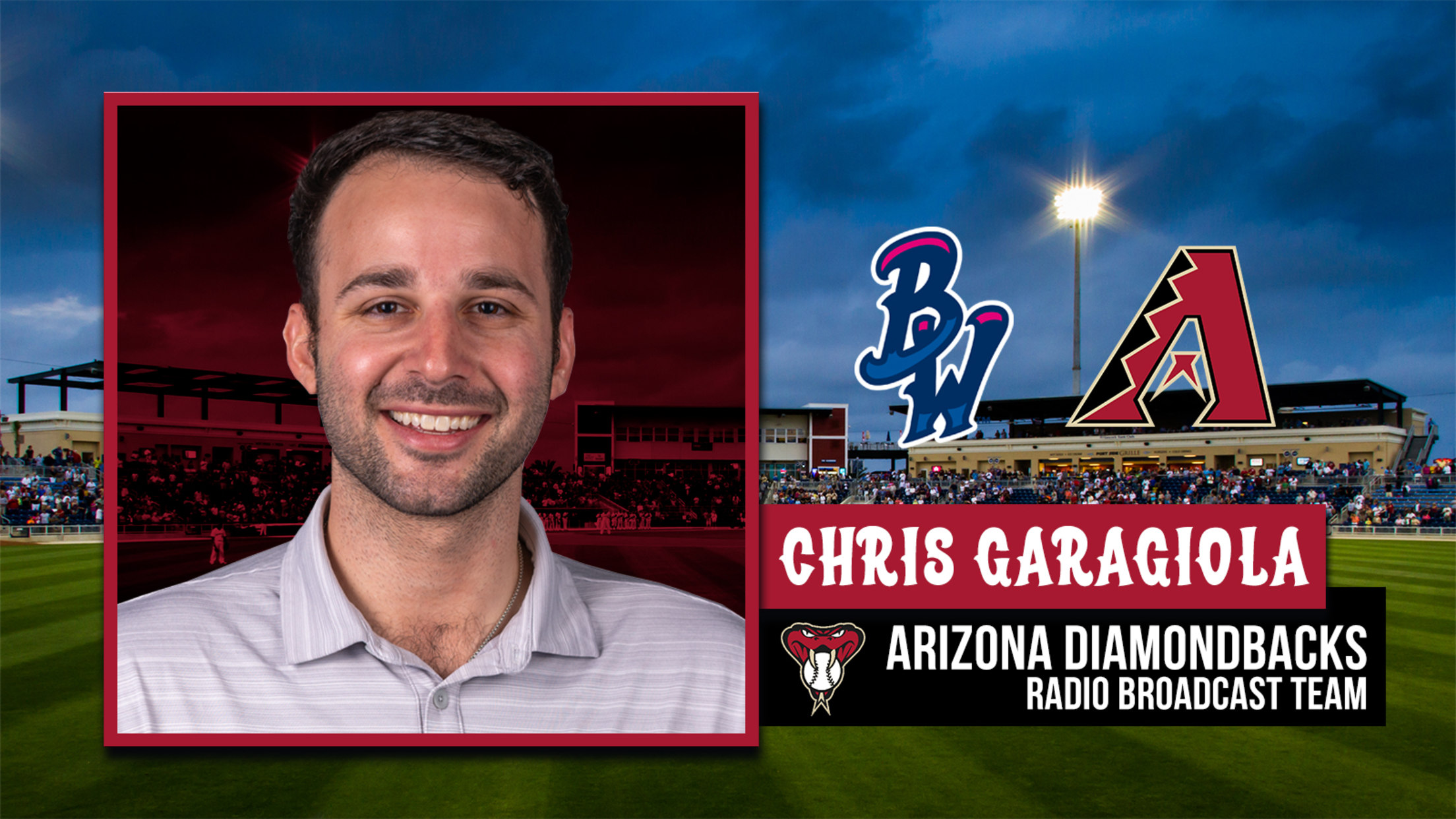 I remember sitting in my car, moments before I would pull out of the driveway and embark on a three-day drive from one end of the country to another—ready to begin another new job. It was almost five years ago today. I had been interning for the Cincinnati Reds in
I remember sitting in my car, moments before I would pull out of the driveway and embark on a three-day drive from one end of the country to another—ready to begin another new job. It was almost five years ago today.
I had been interning for the Cincinnati Reds in their PR department and I'd heard about a broadcast trainee position with a Minor League team in the panhandle of Florida. At the time, the team was the Double-A affiliate of the Reds, and I desperately wanted the job.
I fired off hopeful emails hoping the team, the Pensacola Blue Wahoos, would consider a PR intern who hadn't actually broadcasted anything since college.
The Blue Wahoos graciously offered me an interview, and when the job offer came, I had never felt luckier in my life as I did at the chance to head to Pensacola and begin chasing my longtime dream to one day broadcast in the Big Leagues.
Five years later, I find myself packing up my belongings and filling up the car once again. This time, however, it's because I'm heading home. After five years and four seasons in Pensacola, I have accepted a position with the Arizona Diamondbacks to join their radio broadcast team.
As I prepare to leave, I'd like to take a moment to express my gratitude to the fans in a city that's welcomed me with open arms and come to feel like my home away from home. Pensacola welcomed me as an unproven broadcaster in need of a few pointers, and with time, great leadership, wonderful friends, and a lot of Minor League baseball games under my belt, I'm ready to say goodbye.
I've experienced so many things in Pensacola that have shaped who I am as a broadcaster and a professional. I had the opportunity to spend two seasons learning from Tommy Thrall, now the lead broadcaster for the Cincinnati Reds. I got to be a part of a (co-)championship team and call a perfect game. I watched the team play in Crab Pants, saw thousands of kids chasing a roach across the field on a nightly basis, and tossed Mardi Gras beads out of the booth window. An entire season was canceled by a one-in-a-lifetime pandemic. Bob Costas is now trying to steal my job (you win, Bob!). I even pulled tarp once or twice.
A lot has changed for me over the last five years, but one thing was always constant. There was a ballpark right on the bay that on any given summer night was packed full with enthusiastic cheering fans, that always supported our broadcasts, our team, and the city of Pensacola, win or lose. I loved every second of Blue Wahoos baseball, and I'll take the memories of my time as a Blue Wahoo wherever I go.
While there are many people that I'm grateful towards, I want to take a moment to say thank you specifically to our wonderful ownership group, led by Quint and Rishy Studer, Randall Wells, Bubba Watson and Derrick Brooks, for giving me a place to learn and grow these past five years. I'd also like to acknowledge Pensacola's brilliant front office team led by Jonathan Griffith and Donna Kirby. I was blessed to share the booth with Tommy Thrall, who taught me so much, and John Appleyard, who shared so many memories. The PR staff of Dan Venn, Bill Vilona, and Katie Florio defined what hard work looks like while being friends to me at the ballpark and away from it. The entire Wahoos front office works incredibly hard every day to make Pensacola one of the best Minor League organizations in the country, and I am blessed to have been part of this team for the last four seasons.
Above all, I want to thank Blue Wahoos fans. To everyone in this community who loved and cared about the Blue Wahoos just as much as we did. Few things in life are as good as calling a baseball game in front of a full house on a Saturday night with Pensacola Bay serving as the backdrop. To every fan who took the time to send an email, a Tweet, or a text saying they were tuning in, thank you from the bottom of my heart.
Whoever is lucky enough to find themself as the next broadcaster of the Blue Wahoos, good luck. The last two people who had the job wound up going on to work in the Big Leagues, so no pressure! (I'm kidding, obviously).
In all seriousness, the next broadcaster of the Blue Wahoos will be so lucky, as I was, to work in an amazing city with a passionate fan base while being given all the tools to succeed and advance to the next level. I'd like to leave them with some wise words from The Office.
"I wish there was a way to know you're in the good old days before you've actually left them."
The next broadcaster in Pensacola will be in one of the best positions in Minor League Baseball, working alongside an industry-leading staff and the best fans around. It's always easy for MiLB staff, just like players do, to be dreaming of the next step in their career, but I hope the next person in this booth also takes the time to enjoy what's right in front of them.
For me, it was some of the best memories of my life.
Thank you, Pensacola.
-Chris