Magee's Gem and Welk's Bat Lead IronBirds to Win
Aberdeen takes game one with Vermont 8-2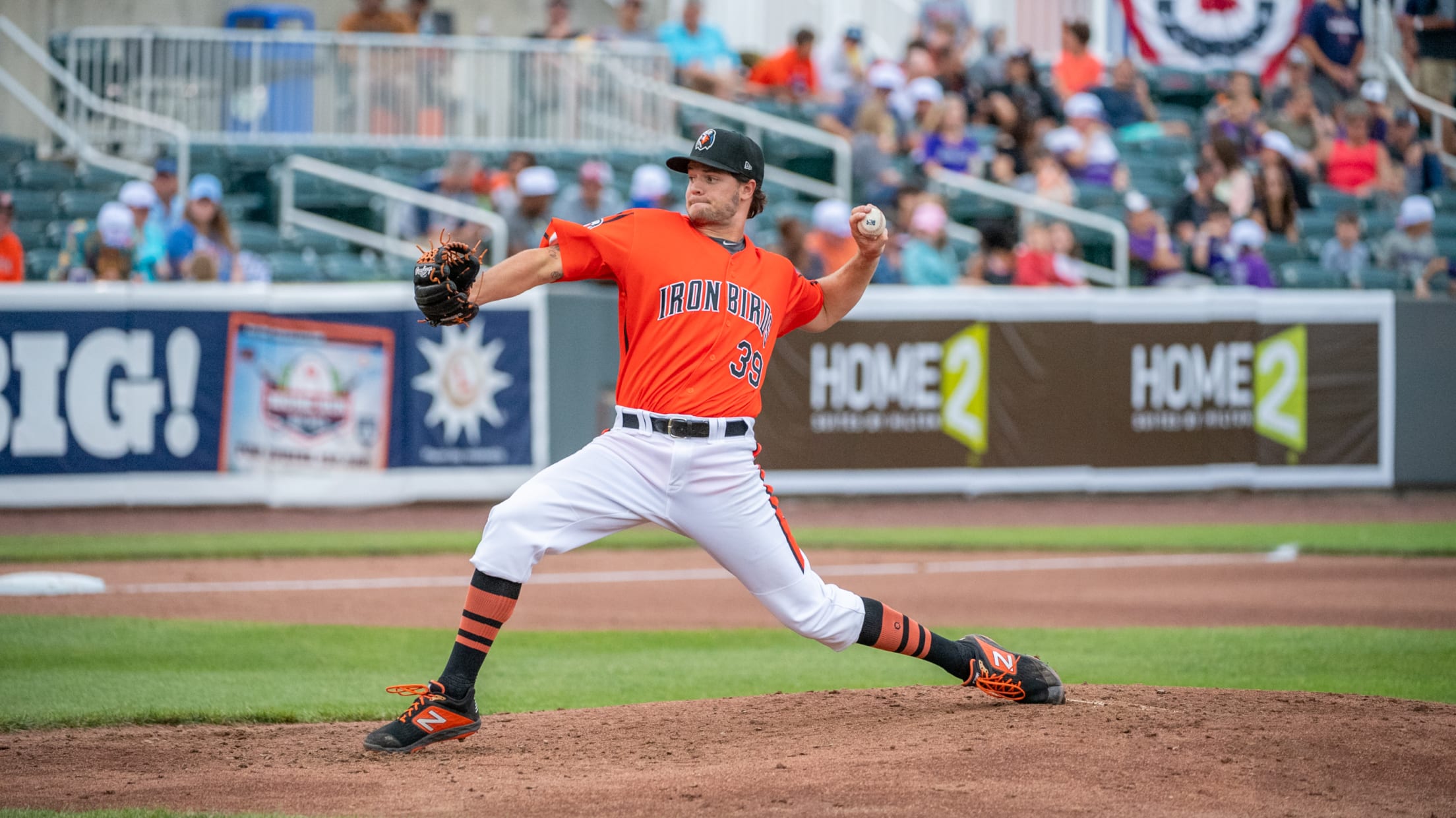 (dow}, June 15, 2019 - The Aberdeen Ironbirds play ball at Leidos Field at Ripken Stadium in Aberdeen MD. (J. Kelley Dentry)
ABERDEEN, M.D. (August 17th, 2019) -  Kevin Magee was a stud once again for the IronBirds against the Vermont Lake Monsters. He went five scoreless while the offense put together eleven hits in an 8-2 win.W: Kevin MageeL: Osvaldo BerriosBIG MOMENTS: 3rd inning: Adley Rutschman singled, and Toby Welk cracked a
ABERDEEN, M.D. (August 17th, 2019) - Kevin Magee was a stud once again for the IronBirds against the Vermont Lake Monsters. He went five scoreless while the offense put together eleven hits in an 8-2 win.
W: Kevin Magee
L: Osvaldo Berrios
BIG MOMENTS:

3rd inning: Adley Rutschman singled, and Toby Welk cracked a homer over the left field wall to make it 3-0. Welk temporarily was tied with Kyle Stowers for a team high four homers.
6th innning: Stowers retook the crown with a solo homer to lead off the frame. It was his fourth homer in the last six games.
Top of the 8th: Vermont got their only runs on a two run homer for Marty Bechina.
8th inning: Welk started it with a double and scored on Andrew Daschbach's second hit of the night. Clay Fisher drove home a run with the bases loaded and made it 8-2.
KEY IRONBIRDS CONTRIBUTORS
Kevin Magee: Win, 6.0 IP, 4 H, 0 R, 2 K
Toby Welk: 2-for-4, HR, 2B
Kyle Stowers: 2-for-3, HR, BB
Andrew Daschbach: 2-for-4
Clay Fisher: 2-for-4
NEWS AND NOTES
Aberdeen has now taken four games in a row against Vermont.
Stowers took the team lead with his 5th homer of the season
Through 61 games, Aberdeen is 34-27, battling for a New York-Penn League Wild Card spot. After cancelling a game in Tri-City, the IronBirds will only play 75 games this season.
UP NEXT
IronBirds vs. Lake Monsters, Sunday, 4:05 P.M.
Leidos Field at Ripken Stadium