NBC Sports Philly Alumni Report: Edubray Ramos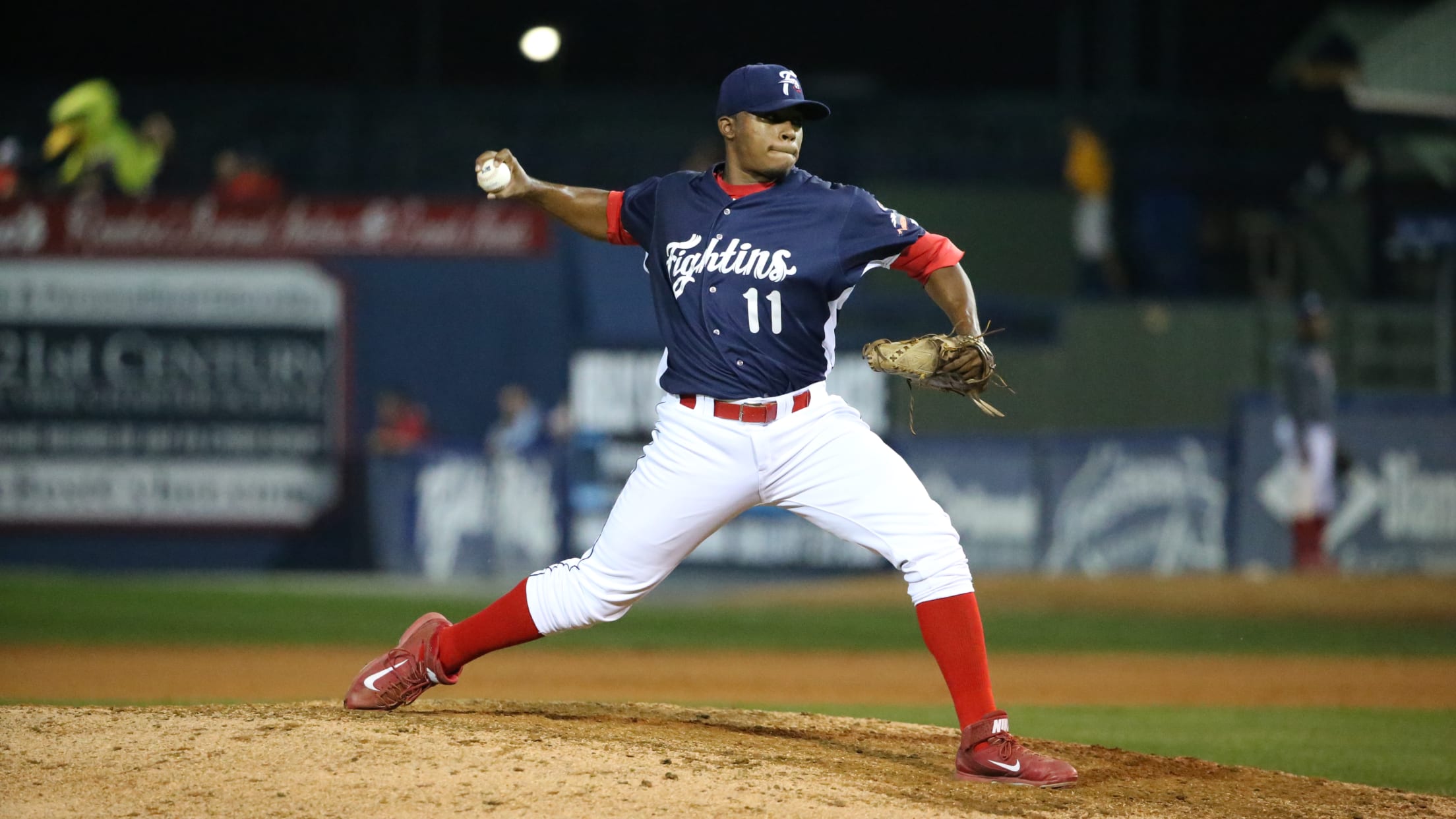 Edubray Ramos is currently working his way back from a right shoulder impingement, which has sidelined him since July 16. The former Fightin Phils right-hander has pitched in 18 games with the Phillies this season, striking out nine while issuing five walks in 14 innings. Ramos is 1-0 with a
Edubray Ramos is currently working his way back from a right shoulder impingement, which has sidelined him since July 16. The former Fightin Phils right-hander has pitched in 18 games with the Phillies this season, striking out nine while issuing five walks in 14 innings. Ramos is 1-0 with a 5.14 ERA in the Majors this year, and carried a 1.80 ERA in 10 appearances for Lehigh Valley.
The 26-year-old from Caracas, Venezuela, debuted in Reading during the 2015 season, where he pitched to a 3.54 ERA in 18 games. The following year, Ramos struck out 15 batters in 15 innings and put up a 2.40 ERA in 11 games for Reading before earning a promotion to Lehigh Valley on May 6. He made his Major League debut against the San Francisco Giants two months later, retiring the only batter he faced (Gregor Blanco) on a groundout.
After a strong 2018 in which he went 3-1 with a 2.32 ERA in 52 games out of the Phillies bullpen, walking just 15 compared to 42 strikeouts in 42.2 innings, Ramos has spent two stints on the IL and two stretches with Lehigh Valley in addition to his 18 games with the Phillies.